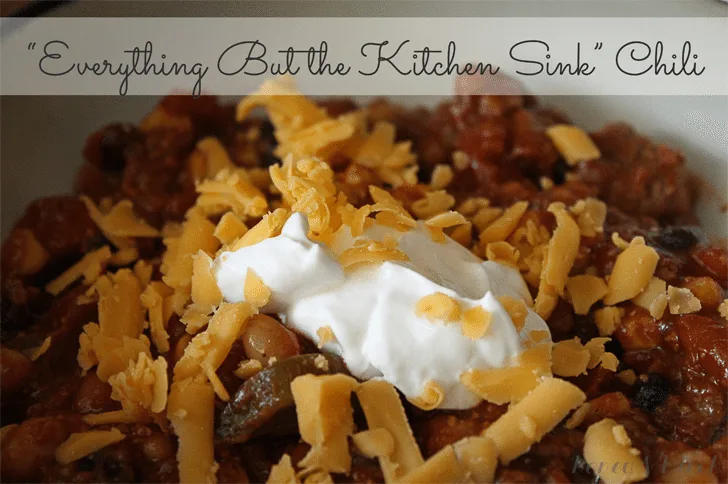 I'm in a book club with Kristina of Cucina Kristina and the book we read for our bi-monthly meeting this month was The Guernsey Literary and Potato Peel Pie Society
. It was a really great book, and I found it very inspiring. It is a book of letters, literally, between an author, her friends, and some residents of Guernsey, one of the Channel Islands, right after World War 2 ends.
It desperately made me want to start journaling my day-to-day life, like I did when I was in grade school and high school, so there would be some record of my life.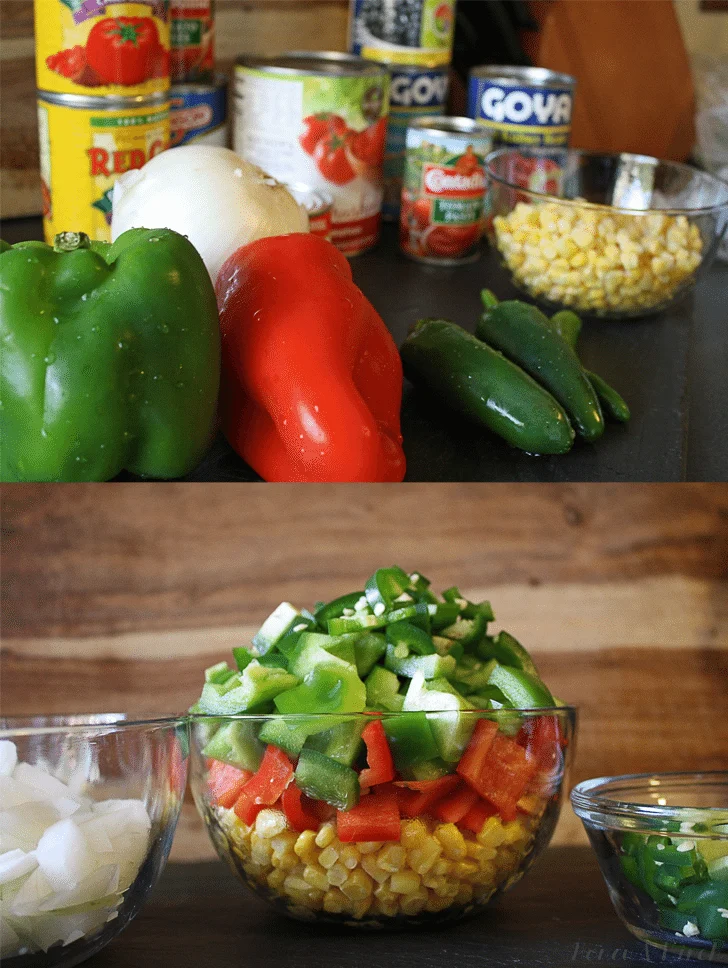 I know I have this blog, where I share little parts of my life with anyone willing to read it, but sometimes I get afraid of opening up too much on the Internet. I have read some incredibly personal blog posts from other bloggers, and I admire how courageous they are – way more courageous than myself. Journaling seems safer in my head – I figure I can put everything but the kitchen sink on my blog, and then write about the kitchen sink in my journal.
Speaking of kitchen sinks…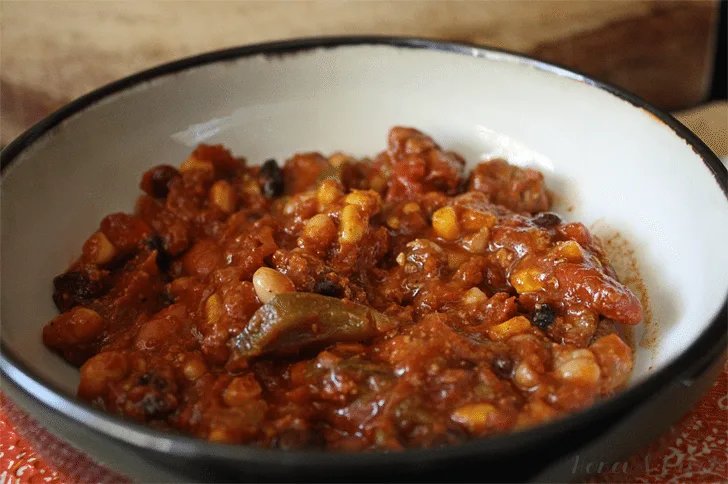 This recipe came about one day because I was hungry, and I had a ton of weird stuff in my cupboards/fridge. Rather than wait for stuff to go bad, I decided to throw it all together in one pot. The funny part of this though, was it takes hours to make my chili, so as hungry as I was I waited quite a while to eat. I think I snacked on some crackers in the meantime. Ha…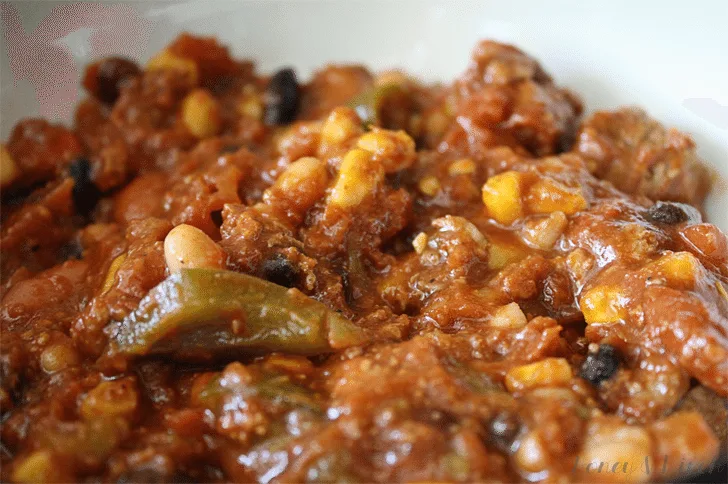 A lot of changes came about over a year or so, and this is what I ended up with – everything I had in the kitchen except the sink. I just made sure to keep a running list of ingredients, adding and removing until I finally came up with a chili recipe I really liked.
It is a huge amount of food – think football tailgating, fall parties, and any event where you have 10-15 people. Seriously, it's a lot of food and I'm not exaggerating. We usually freeze a bunch because its impossible for us to eat all of it within a few days.
Everything But The Kitchen Sink Chili
You are bound to have leftovers, and later this week I will show you what we did with some of them. Chili can get boring if you're eating it for breakfast, lunch and dinner. 🙂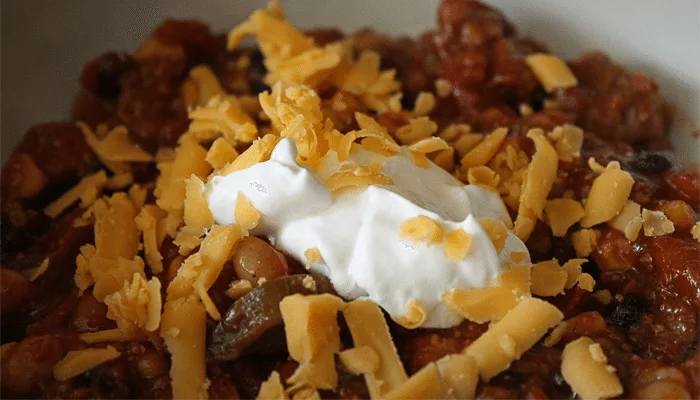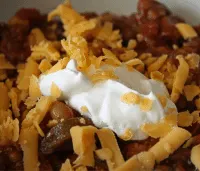 Everything But The Kitchen Sink Chili
Ingredients
1 pound ground turkey
2 pounds of stew meat, with the fat trimmed off, and cut into 1 inch chunks
1 28 oz can crushed tomatoes
2 cups chicken broth
2 14.5 oz cans diced tomatoes, chili ready
1 4 oz green chilies, mild
1 large red bell pepper, chopped
1 large green bell pepper, chopped
1 cup chopped white onion
1 cup frozen corn kernels
2 diced jalapenos
1 diced Serrano pepper
1 can tomato paste
1 15.5 oz can black beans, rinsed and drained
1 15.5 oz can kidney beans, rinsed and drained
1 15.5 oz can small white beans, rinsed and drained
3 1/2 tablespoons chili powder
1 teaspoon crushed red pepper
3 teaspoons cumin
1 teaspoon black pepper
1 teaspoon cayenne pepper
1 tablespoon salt
shredded cheese (optional)
sour cream (optional)
Instructions
Use the biggest pot you have. Put the ground turkey in the pot, start browning for 5 minutes. Add the stew meat, stir, and brown for another 5 minutes.
Add the chicken broth, crushed tomatoes, diced tomatoes and green chilies to the pot. Stir.
Add 1 tablespoon of chili powder, 1 teaspoon of crushed red pepper, and 1 teaspoon of cumin, stir, and bring to a boil. Once boiling, turn the heat to low, cover with the lid slightly askew, and cook for 45 minutes.
After 45 minutes, add the red bell pepper, green bell pepper, onions, corn, jalapenos and Serrano pepper to the pot. Stir.
Add 1 tablespoon of chili powder, 1 teaspoon of cumin, 1 teaspoon black pepper and 1 teaspoon of cayenne pepper. Stir, cover again and cook for 45 more minutes.
After 45 minutes, add the tomato paste and stir well.
Add the black beans, kidney beans and white beans, the remaining chili powder and cumin, and the salt and stir. Cover and cook for 40 minutes.
Spoon into bowls, and garnish with shredded cheese and sour cream if desired.