Try my easy roasted garlic basil pasta sauce today. It's thick and full of garlic and fresh basil. Serve it with your favorite pasta!
A few weeks ago I was taking some photos at a local restaurant and one of the items was a roasted garlic dish. It smelled heavenly. Usually, when I am offered the food after I am finished photographing, I pass. That day however, I said "Yes Please!" to the garlic dip and ate the whole thing. I think a server or two were peering over my shoulder, hoping I would share… and I just couldn't.
I love garlic. I needed to eat it all.
As I headed home, hanging my head in shame because of my bad-sharing manners, I vowed to roast more garlic at home.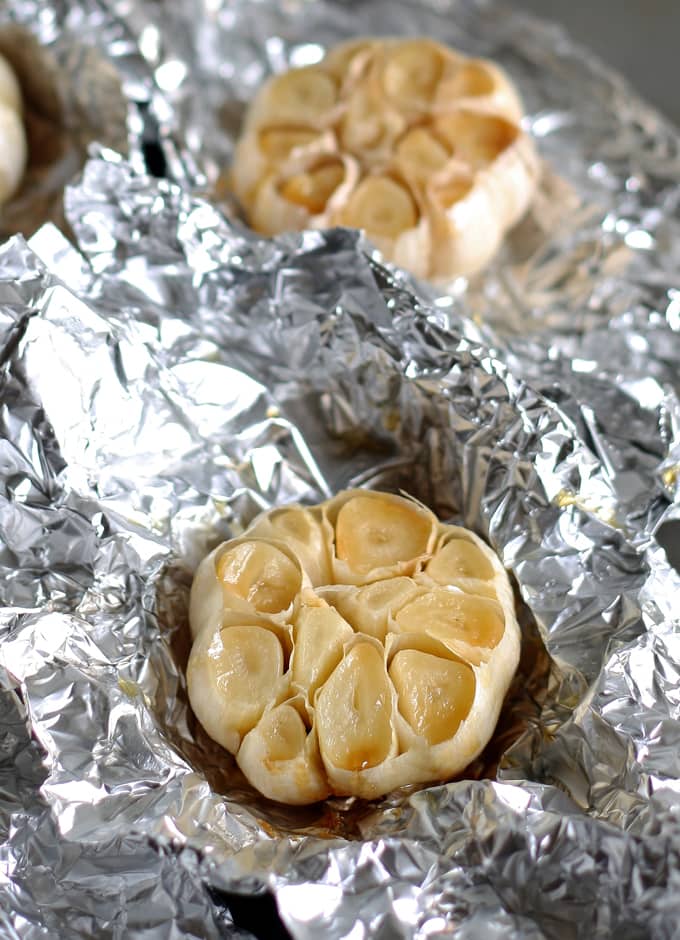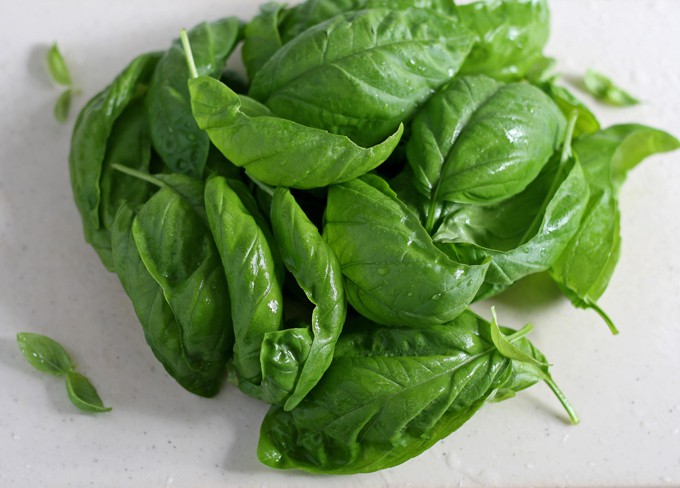 Unrelated, but also a few weeks ago, I planted some herbs in my yard. I have a black thumb but have lots and lots of luck with basil. Seriously, this is a photo of a just a 1/4 of the basil harvested from my basil plant today.
I don't know what it is. Maybe it's because I pick it often so it always has a chance to regrow. Maybe the spot the pot is in happens to be a magic basil spot, with just the right amount of sun and the opportunity to get just the right amount of rain.
The mystery may never be solved but what I do know is this is the second year in a row that I have a ridiculous amount of basil. Last year, I made pesto. This year, we make pasta sauce.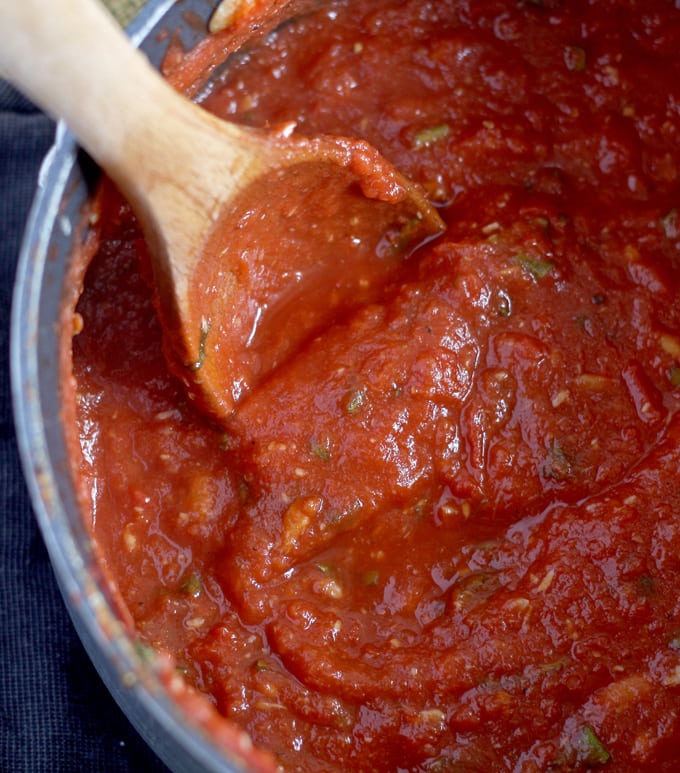 Easy Roasted Garlic Basil Pasta Sauce
When you add a love of roasted garlic to a green thumb for basil, you sometimes end up with a fantastic and easy pasta sauce. As I was roasting the heads of garlic, I had flashbacks to taking those photos because Oh Man the smell! Maybe that's what I like so much – not the garlic itself, but the smell?
Nah, it's the garlic which includes the smell.
This easy roasted garlic basil pasta sauce can be made quickly, which is awesome. I pulled this recipe out of my bag of tricks this week because we had limited groceries and I wanted something with maximum flavor.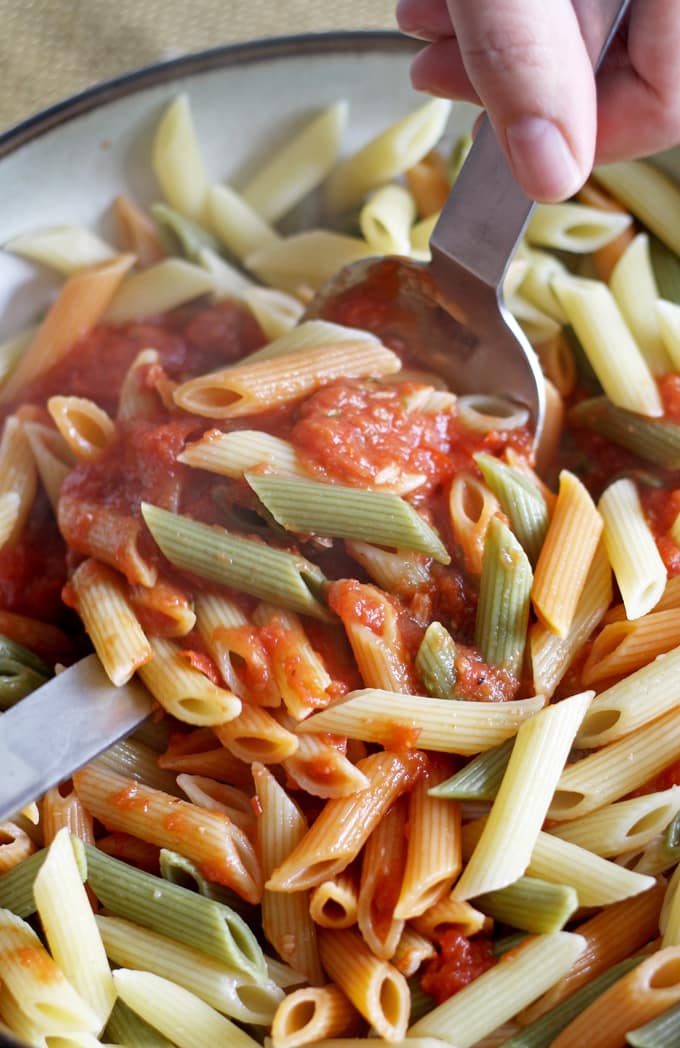 The hardest part about this is roasting the garlic – it takes a little bit of time in the oven but I like to use that time to do some of those "other things" on my to-do list. Once that oven timer goes off, I start gathering up all of the other ingredients to this recipe and I get cooking.
Many store-bought pasta sauces include sugar which I think is to cut some of the acid. Many moons ago, on some cooking show or another I saw the chef cut their sauce's acidity with honey and that has been my trick ever since. Love me some honey.
If three heads of garlic seem like too many for you, don't be afraid to cut it to two. It will still taste great but the basil may overpower the sauce. So much goodness in every bite either way.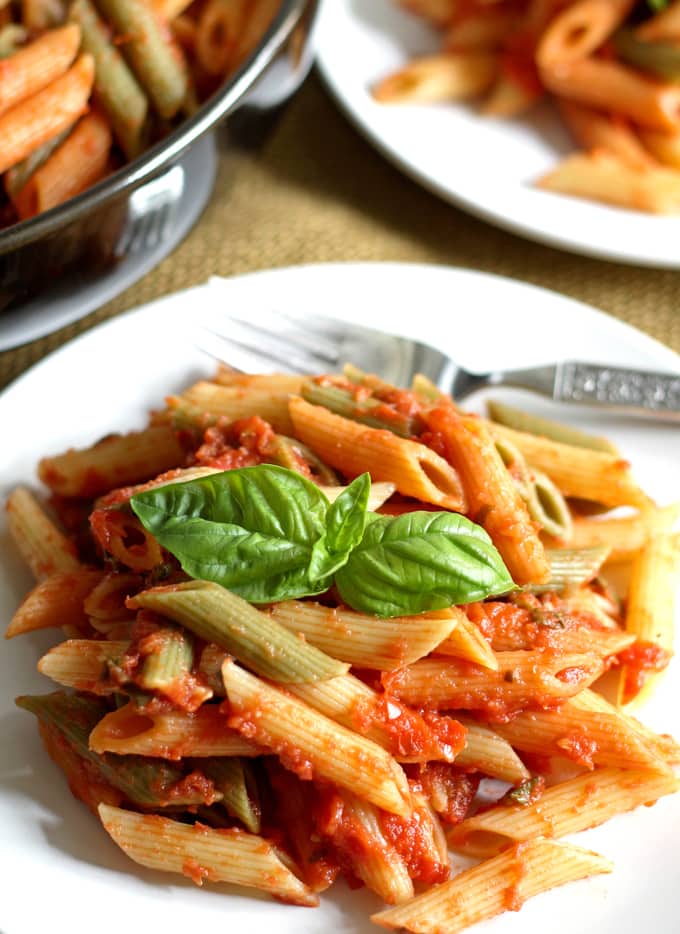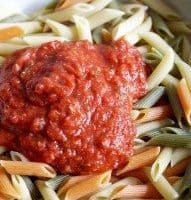 Easy Roasted Garlic Basil Pasta Sauce
Try my easy roasted garlic basil pasta sauce today. It's thick and full of garlic and fresh basil. Serve it with your favorite pasta!
Ingredients
3 heads of garlic
6 teaspoons extra virgin olive oil
28 ounce crushed tomatoes
6 ounces tomato paste
3 tablespoons diced basil
1 tablespoon honey
1 1/2 teaspoon kosher salt
black pepper to taste
Instructions
Pre-heat oven to 400 degrees F. Using a sharp knife, cut off the top of each head of garlic so the cloves are exposed. Drizzle 2 teaspoons of olive oil over each garlic head, then wrap the garlic in foil. Roast for 35-40 minutes, or until the garlic cloves are tender. Remove from oven and let cool. When cool, use a spoon to remove the roasted garlic and crush in a small bowl.
In a medium saucepan, combine all of the ingredients. Stir well. Bring to a boil, then reduce to a simmer. Simmer for 20 minutes, stirring often. Adjust salt and pepper to taste.
---
Looking for more pasta recipes? Try my one pot mediterranean pasta dish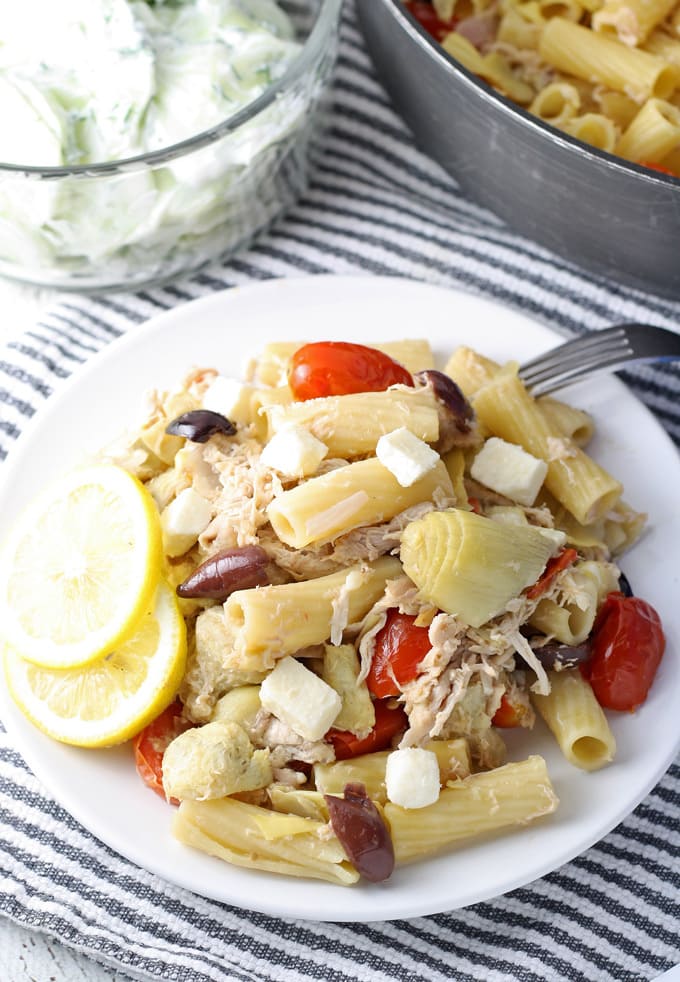 or this cheesy tomato pasta skillet!