These double berry cupcakes include a blend of raspberry and strawberry puree in both the cupcakes and the frosting.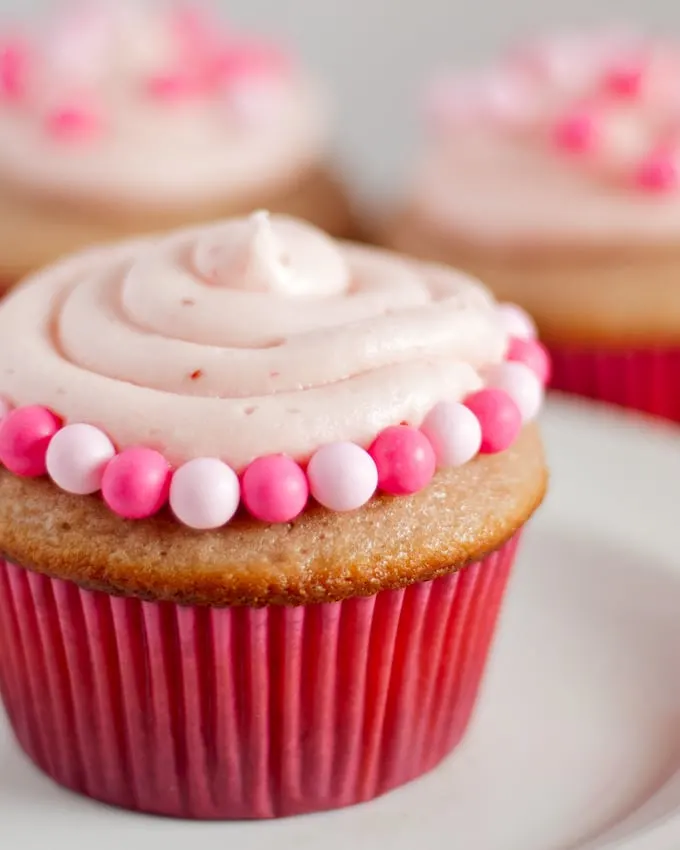 Today we are supporting the Cook for the Cure campaign! Cook for the Cure gives people who love cooking (us!) a way to support a meaningful cause. It raises funds and awareness for the fight against breast cancer and there are so many ways for you to get involved.
You can host your own Cook for the Cure fundraiser using a Cook for the Cure Party Kits (funded by KitchenAid). Invite your family, friends or colleagues over for a dinner party, barbecue, office party – really, any kind of get together. Instead of wine or flowers, ask your guests to bring a donation to Komen.
KitchenAid also hosts cooking classes, auctions and special events where 100 percent of the money raised goes straight to the Susan G. Komen Foundation. Awesome, right?
If you're looking for appliances, check out hhgregg. You can purchase Cook for the Cure KitchenAid products at hhgregg! It's as easy as that and there are some really cool pink ones available, like this stand mixer.
You can also join me, and participate in the #10000 cupcakes campaign!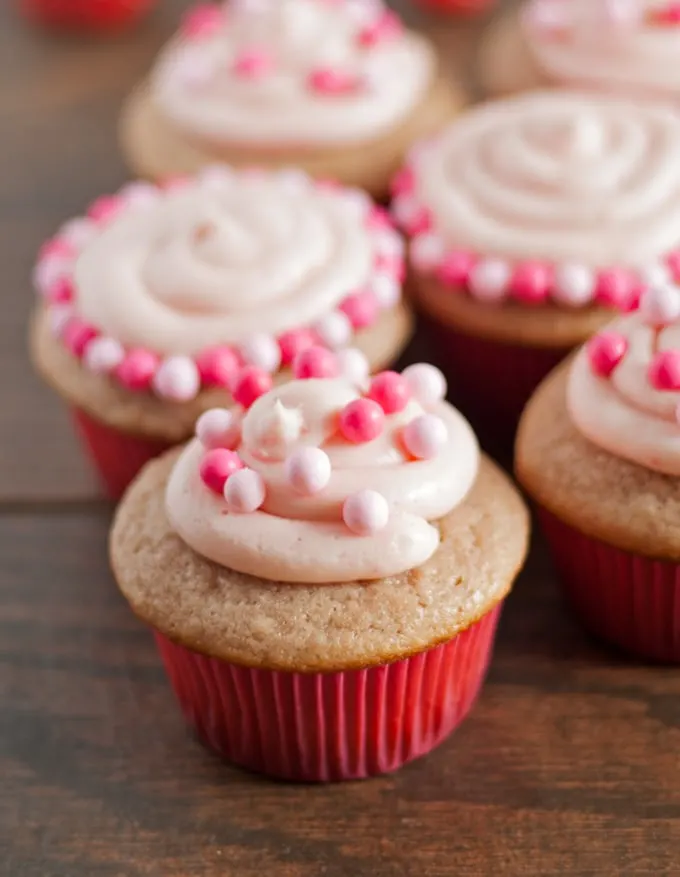 Double Berry Cupcakes
We wanted to jump in and get involved right away so we are joining the 10,000 cupcakes campaign today.
These double berry cupcakes are easy to make, delicious and full of that gorgeous pink color that symbolizes the breast cancer fight. Both the cupcakes and the frosting include a blend of strawberry and raspberry puree and we topped our cupcakes with some pink sprinkles for that extra touch of pink!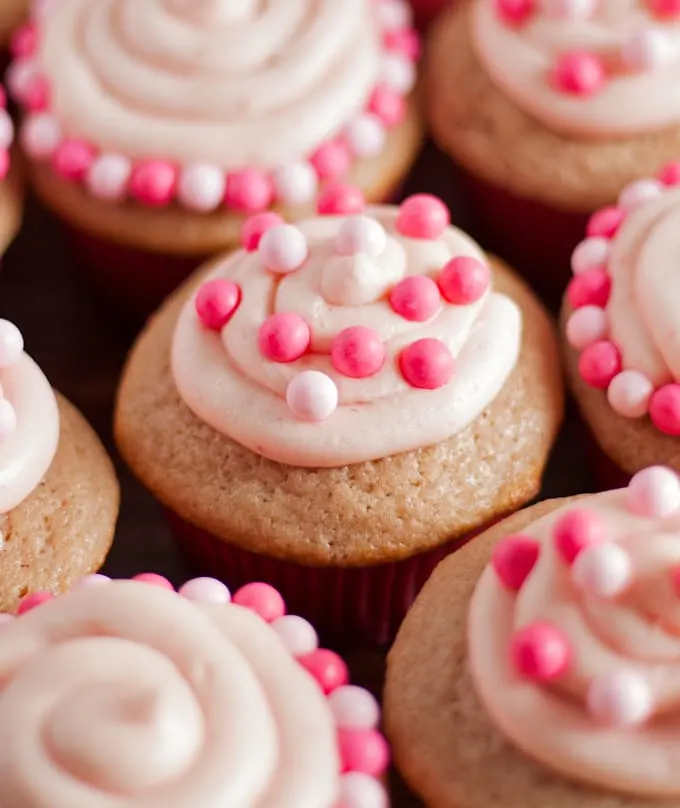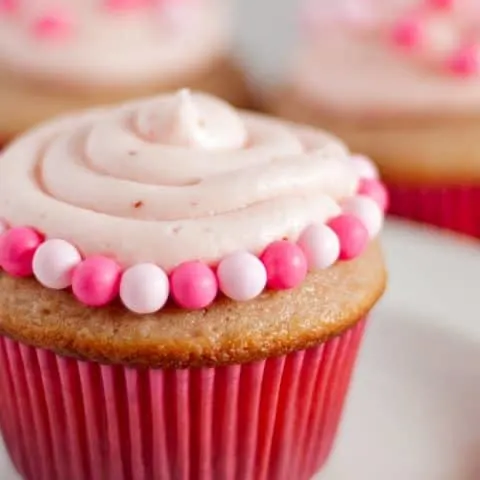 Double Berry Cupcakes
Double Berry Cupcakes - both the cupcakes and frosting are made with a mixture of raspberry and strawberry puree!
Ingredients
Raspberry Strawberry Puree
3/4 cup fresh raspberries
3/4 cup fresh strawberries, hulled and quartered
Cupcakes
2 cups flour
1/2 teaspoon kosher salt
2 teaspoons baking powder
1/2 cup unsalted butter at room temperature
1 cup white sugar
2 egg at room temperature
1/2 cup milk
1/2 cup raspberry strawberry puree
1 1/2 teaspoon vanilla extract
Frosting
1 stick unsalted butter, room temperature
2 cups powdered sugar
1-2 tablespoons raspberry strawberry puree
Instructions
Preheat oven to 375 degrees. Prepare a muffin pan with 12 cupcake liners.
In a blender, puree the raspberries and strawberries until completely smooth. Place a fine mesh sieve over a bowl and pour the puree into it to strain out the seeds. Set aside
In a medium bowl, whisk the flour, salt, and baking powder together and set aside. In the bowl of stand mixer fit with a paddle, on medium speed, beat the butter and sugar together until smooth. Add the eggs, one at a time until well mixed. Beat in the milk, strawberry puree, and vanilla extract until combined.
Add the reserved flour mixture to the wet ingredients and mix on low for 1-2 minutes, until the wet and dry ingredients are just combined.
Pour the batter into the prepared muffin pan, distributing the batter evenly. Bake for 15-17 minutes or until a toothpick comes out clean. Remove pan from the oven and let cool for 10 minutes. Remove the cupcakes from the pan and continue cooling on a cooling rack.
To make the frosting, whisk the butter in a bowl until smooth. Then slowly whisk the powdered sugar into the butter until combined and fluffy. Add 1 tablespoon raspberry strawberry puree into the frosting until just combined. Add additional puree if you would like a smoother frosting.
Pipe or spread the frosting on the cupcakes when they are completely cool.