This cheddar chive biscuit BLT sandwich is going to be your new favorite lunch. Use some of these biscuit making tips to make the better biscuits!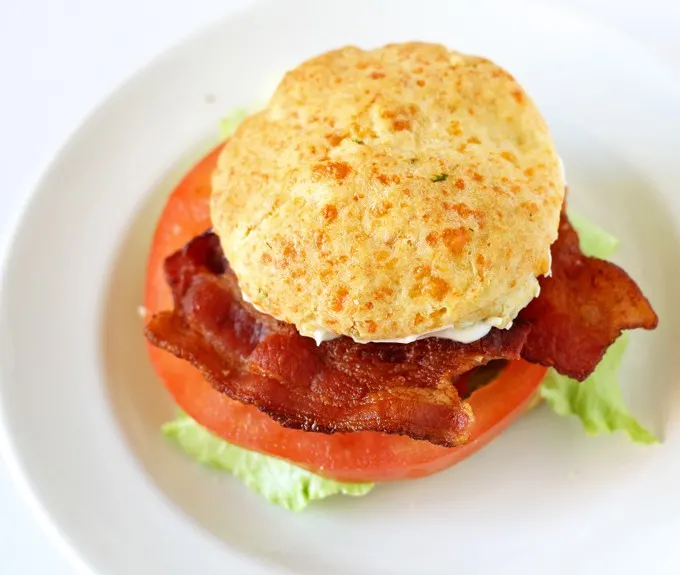 You know what your BLTs have been missing? Biscuits.
I have been a BLT lover for quite some time. Mr. B and I go to a lot of diners and he thinks my diner routine is hilarious. I look at the menu for 10 minutes, maybe ask for another minute or two, and always order a BLT or BLT Club sandwich. How can you resist the lure of crispy bacon, fresh lettuce, juicy tomatoes, hot toast, and mayo?
I can't, obviously.
Being the BLT lover that I am, I can appreciate a good one and this cheddar chive biscuit BLT really hits the spot.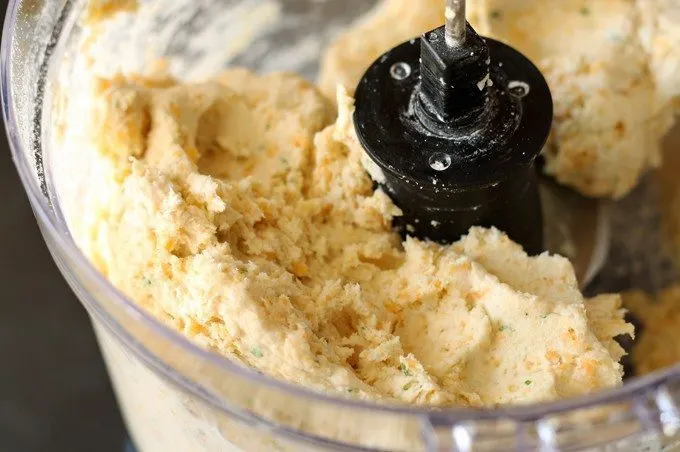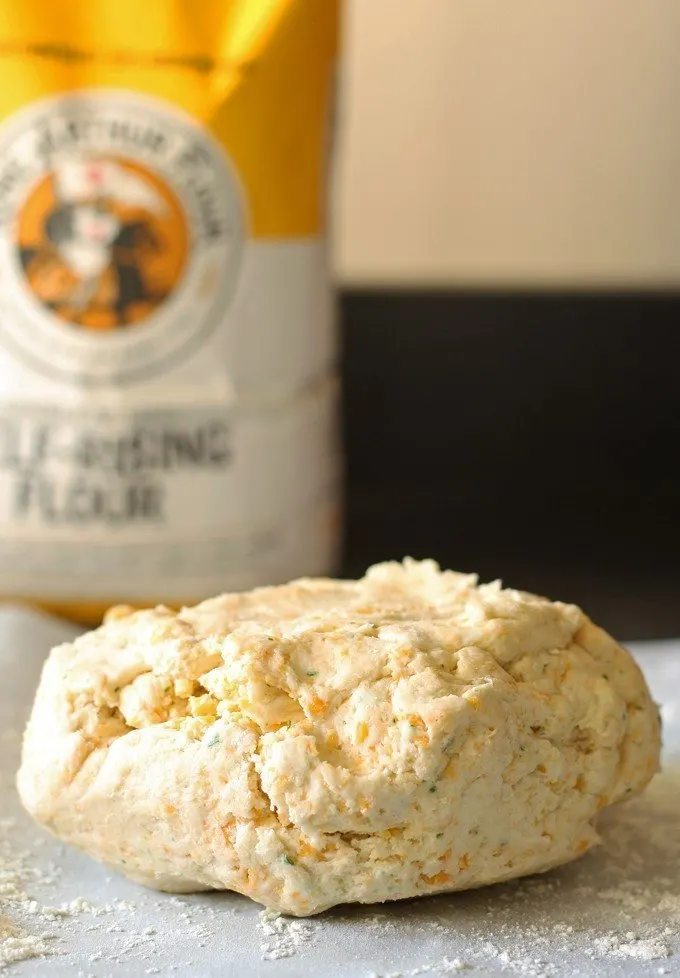 How to Make Better Biscuits
I may know a lot about what it takes to make a good BLT, but I looked to King Arthur's Flour to help me out with my biscuits.
Be Gentle. I don't know about you, but I have the tendency to work that dough like its going out of style. Wrong wrong wrong. Avoid overworking the dough after you add the liquid.
Chill Out. You want flaky biscuits, right? Start with very cold fat – butter, shortening, lard, etc – to help you create flaky biscuits.
Use A Biscuit Cutter. The cleaner the cut, the higher the rise.
Freeze Before Baking. Throw your shaped biscuits in the freezer for up to 20 minutes before baking to improve texture and rise.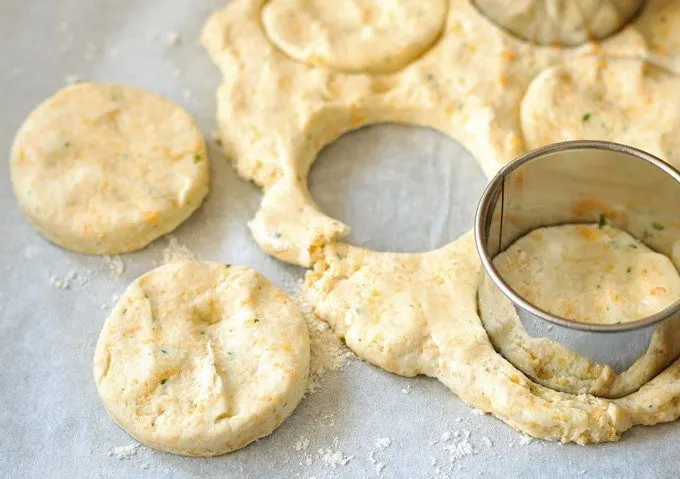 When in dough… er, in doubt (couldn't help myself!), King Arthur's Flour has a Baker's Hotline (855.371.BAKE or here). Perfect for any baking trouble you may come into.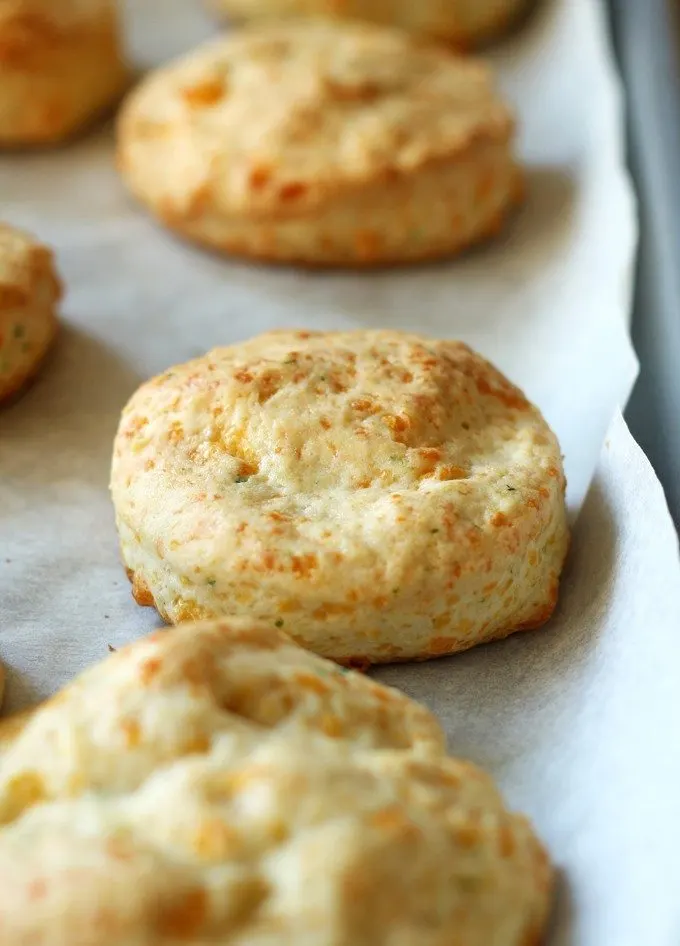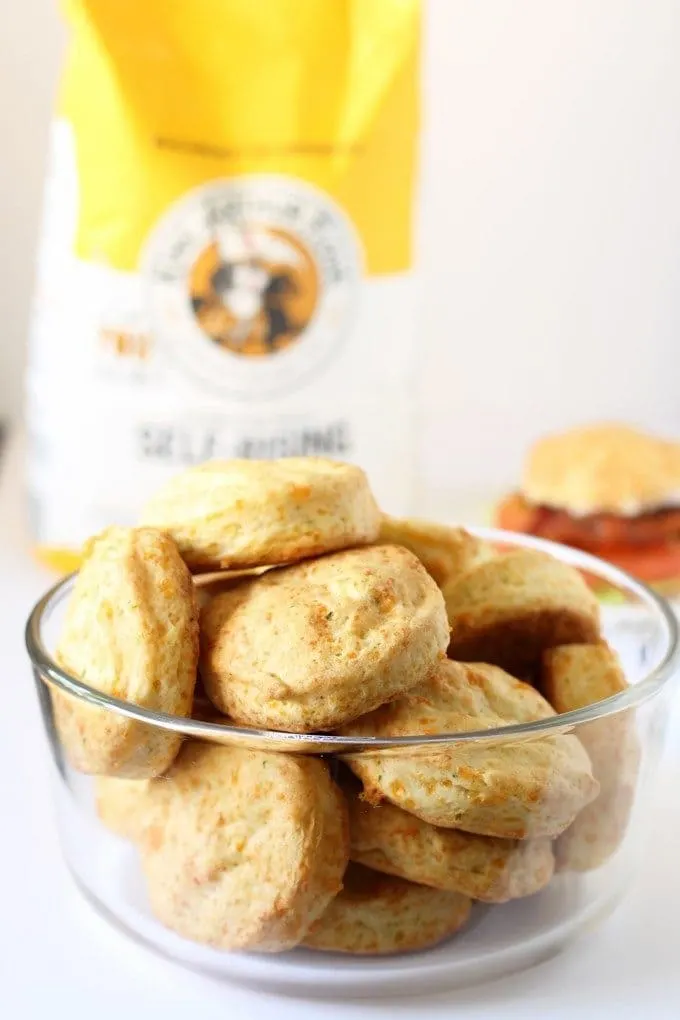 Cheddar Chive Biscuit BLT Sandwich
Now that you have made your cheddar chive biscuits, you need to assemble your sandwich. Slather on a coating of mayo, then layer your bacon, tomato, and lettuce. I like to put extra tomatoes and lettuce but that's just me. Don't feel bad if you're piling on the bacon instead – there is no such thing as too much bacon.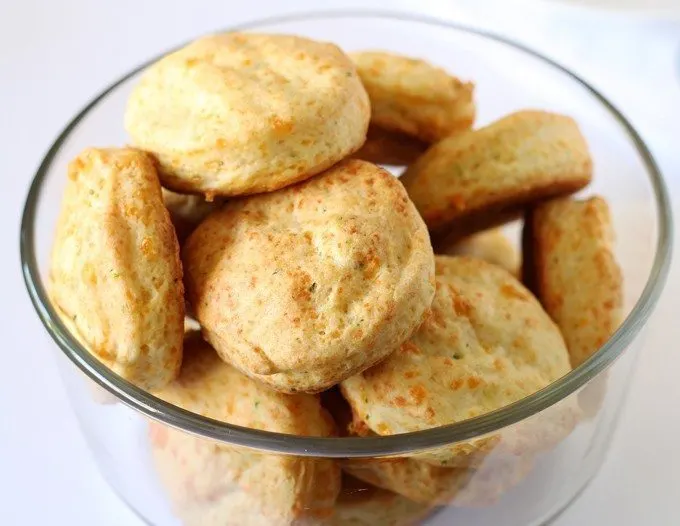 Thank you King Arthur Flour for sending me supplies to make these biscuit BLT sandwiches!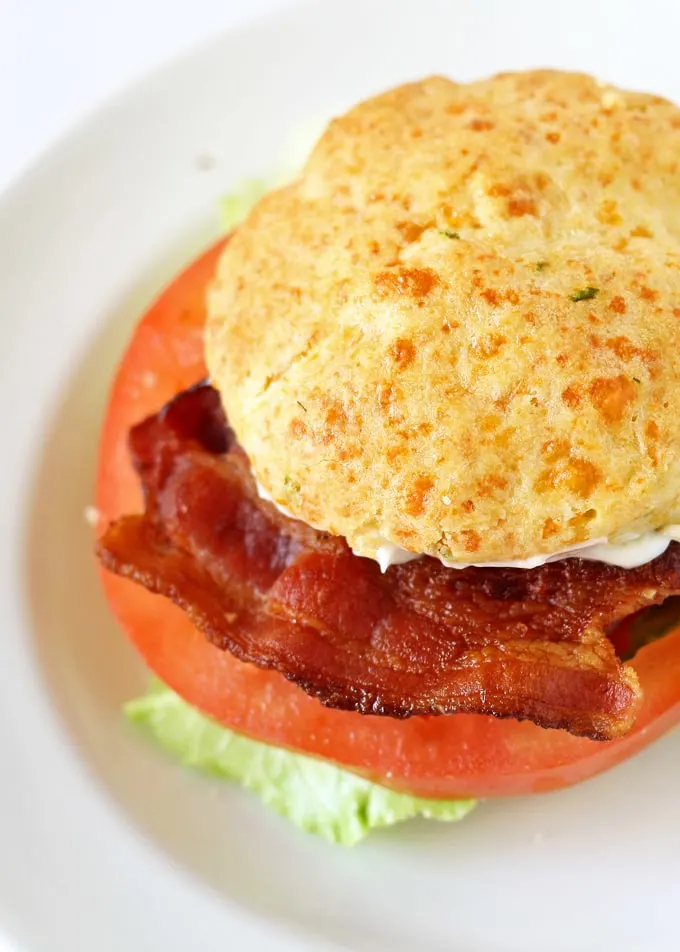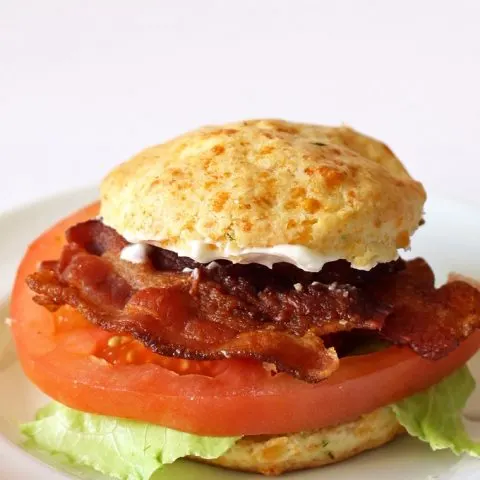 Cheddar Chive Biscuit BLT
This cheddar chive biscuit BLT sandwich is going to be your new favorite lunch. Use some of these biscuit making tips to make the better biscuits!
Ingredients
Cheddar Chive Biscuits
2 cups King Arthur Unbleached Self-Rising Flour
4 ounces cheddar cheese
2 tablespoons chopped chives
1 cup heavy cream plus extra for the tops of the biscuits.
Biscuit BLT Sandwich
1 biscuit
1 teaspoon mayo
3 slices bacon
1 slice tomato
1 piece iceberg lettuce
Instructions
To make your cheddar chive biscuits
Move an oven rack to the upper third of your oven and preheat oven to 425 degrees.
Cut the cheese into a few chunks and place the cheese, flour and chives in the work bowl. Process until the mixture is smooth and the cheese is finely chopped.
Add the cream and pulse until the dough is wet. Transfer the dough to a lightly floured surface.
Pat the dough down until it is ¾" to 1" thick (I lean towards thinner for BLTs). Use a 2" biscuit cutter to cut rounds. Place the biscuits on a parchment lined baking sheet. Brush the biscuits tops with the extra heavy cream.
Bake for 15-18 minutes, until the biscuits are golden brown. Remove from oven and serve immediately. Makes 16 biscuits
To assemble Cheddar Chive Biscuit BLT
Use a sharp knife to slice a biscuit in half width-wise. Apply mayo to the inside of the biscuit, then layer the bacon, tomato and lettuce on the biscuit bottom. Top with the other biscuit half.