Grilled watermelon chicken panzanella salad is a great unique addition to any summer barbecue! It's easy to make and full of color and flavor.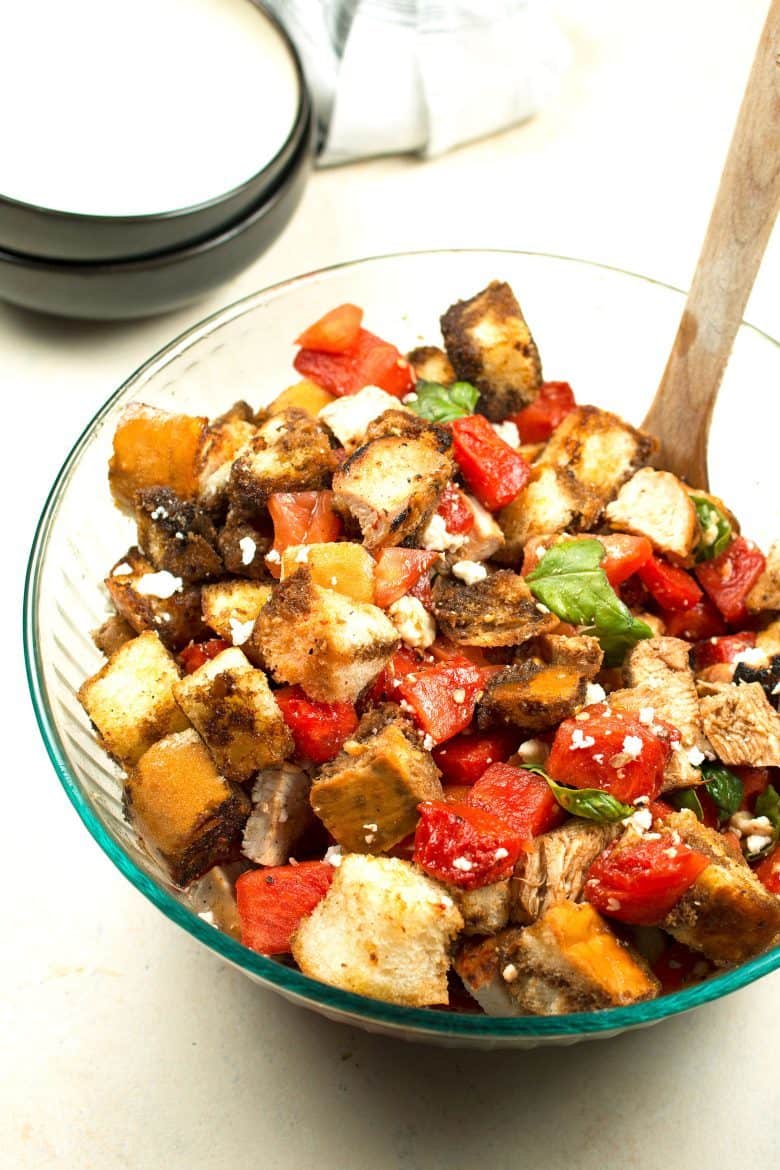 This post is in collaboration with Peapod and FromthePod.com. All thoughts and opinions are my own. Thank you for supporting our sponsors!
When I think of summer, I think of watermelon. Big, juicy slices of sweet and ripe watermelon. I also think of grilling. Because, well, summer.
Why not combine the two, right?
I have added watermelon to caprese salad before and it was amazing. Sometimes that extra bit of sweetness can really change up a traditional dish.
Like panzanella salad. I'm not sure if you are familiar with it, but it's basically a salad made out of stale bread. It's a great way to use up old crusty bread when you have made enough homemade croutons….