This apple mint iced tea cocktail is delicious, refreshing and perfect for spring and summer! Make one today to celebrate warmer weather.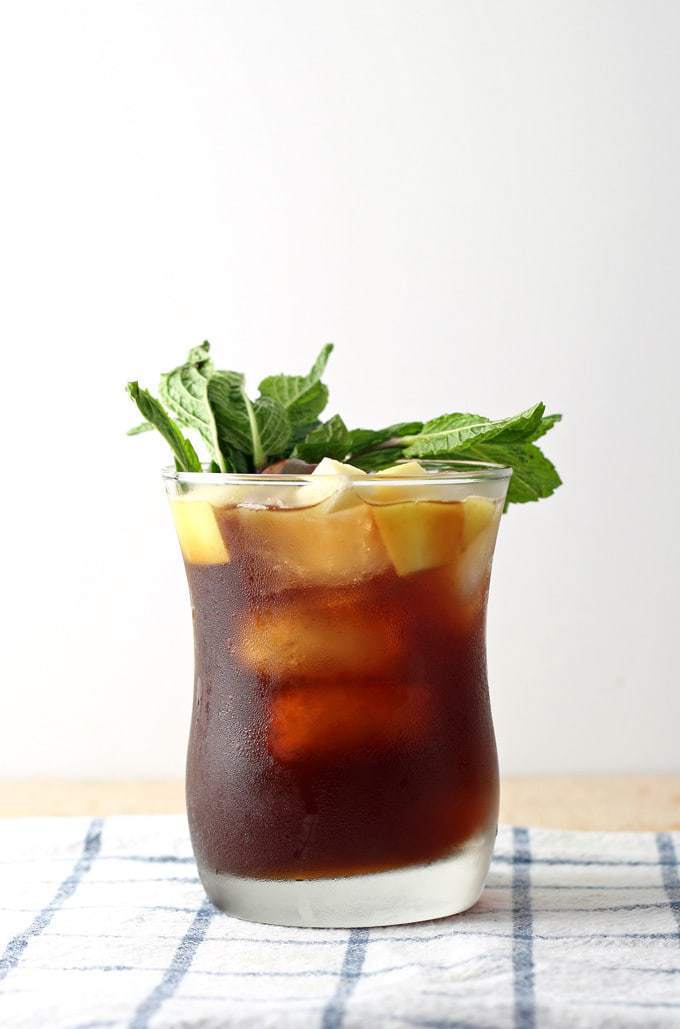 There's nothing better on a hot humid day than a nice, cold glass of iced tea! I know you know what I'm talking about.
May and June usually bring the heat in addition to the start of summer. Good thing the entire month of June is National Iced Tea Month. Whoever schedules the food holidays got this one right – I can't think of a better time for iced tea than June….