An orange moscow mule is the perfect cocktail for any day of the week. You only need 4 ingredients and a thirst for citrus!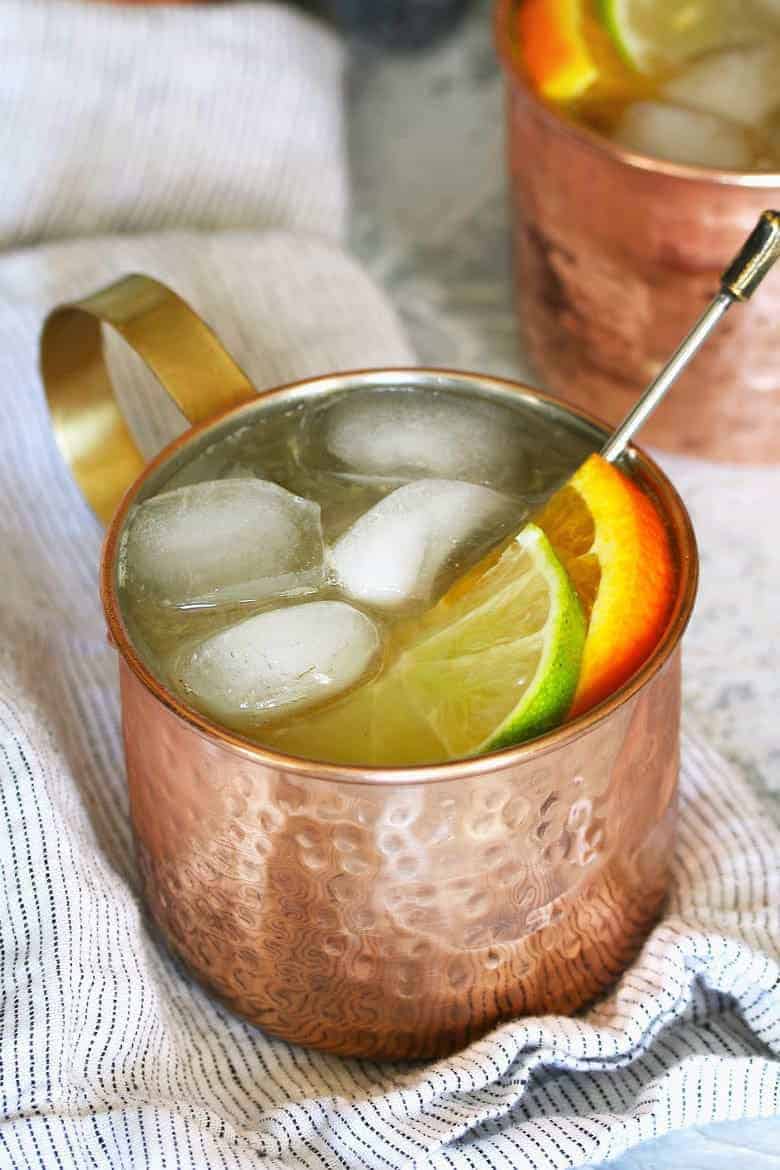 When the weather gets warm, I make cocktails. I never thought I would say that in February but global warming and all….
I'm not going to talk about the weather, don't worry. It's so tempting, but not today.
Instead we are going to talk about citrus. My favorite thing about winter is all of the citrus that is available at the grocery store. Just yesterday, I went to pick up some lemons and I was surrounded by blood oranges, tangelos, tangerines and more.
That kind of sounds like I knocked over a bunch of fruit carts. Not the case….