As we get nearer to the beginning of autumn and the end of summer, I am both happy and sad.  I love the cooler weather and all that is awesome about autumn – pumpkin everything, cider, football, etc.  Look around Facebook, Twitter, or Pinterest nowadays and you're sure to find a long list of things to love about fall.
But autumn also means the leaves will start to turn colors and fall off.  Its going to get cold eventually and the beautiful reds, oranges, and yellows of autumn will quickly turn into the dingy greys and browns of winter.  Fall feels fleeting because I love it so much and because I'm not a huge fan of the expanse of winter.
The below inspirational words are a reminder that no matter how dark and dreary it may get, its important to just keep doing the things that make you happy.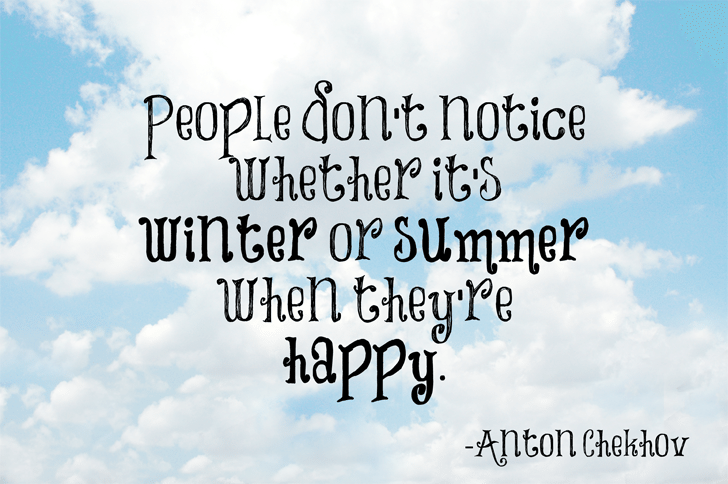 © Shae Cardenas | Dreamstime Stock Photos
xoxo,
JennyB
SaveSave
SaveSave
Join the newsletter!
Subscribe to get our latest content by email.