A weekly family meal from your favorite bloggers featuring 5 main dishes, a breakfast, side dish, drink and 2 desserts. Leave the thinking to us and the eating to you!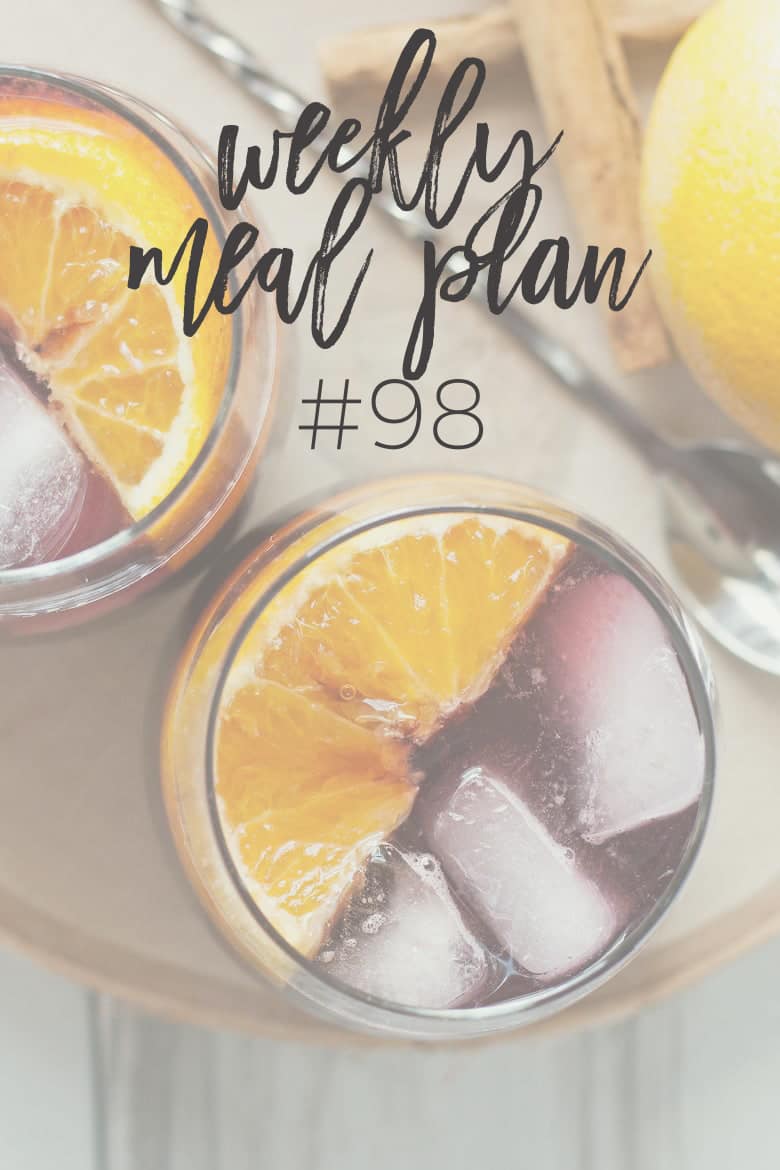 I hope you all had a fantastic week! My Austin trip went spectacularly and I literally ate all of the food. 25 restaurants in 3 days – I may be a little crazy. I'm definitely very full.
I may not want to think too much about cooking or food right now so I'm feeling very lucky to be apart of this group. I don't need to do any of the thinking, just the cooking!
Each recipe below has beautiful pictures and full instructions. Each recipe is delicious. So get ready and save your favorites for this week's meals!
Happy Saturday!
---
Weekly Family Meal Plan #98
Main Dishes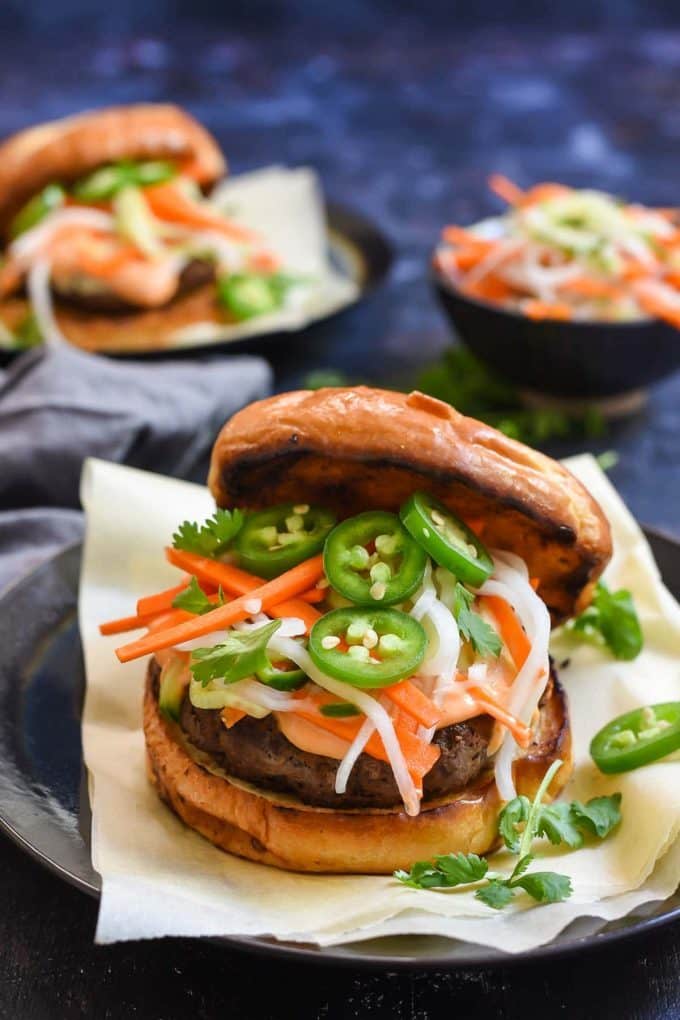 Bahn Mi Burgers – NeighborFood
Fresh and crunchy, this burger has a range of textures. The sour crunch of radishes & carrots balance out the rich beef patty perfectly! Turns out, beef and pickled vegetables belong together.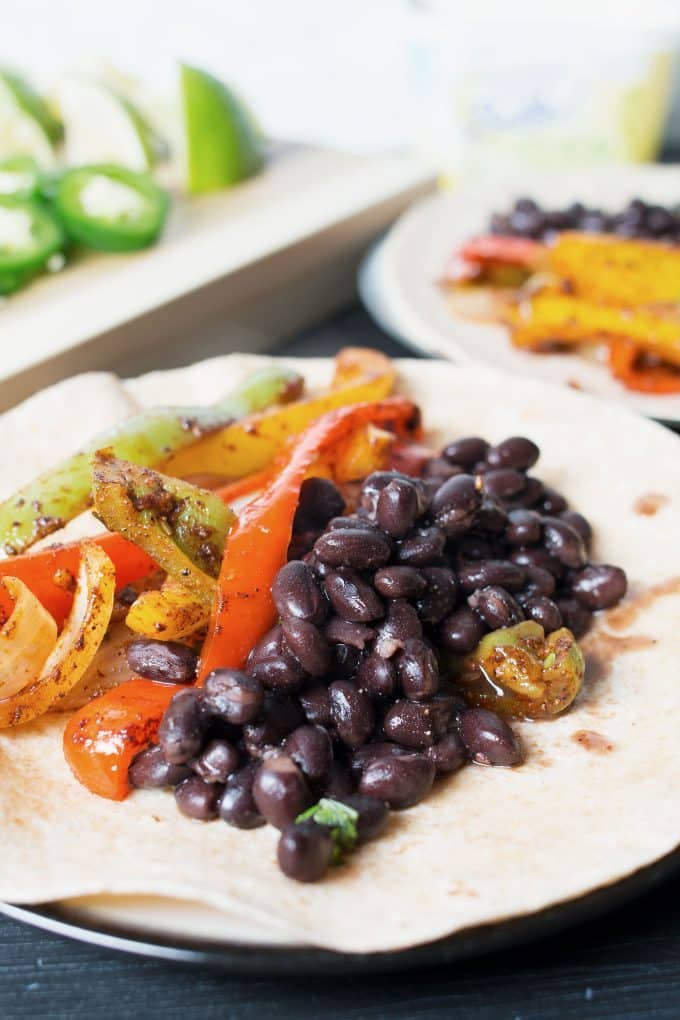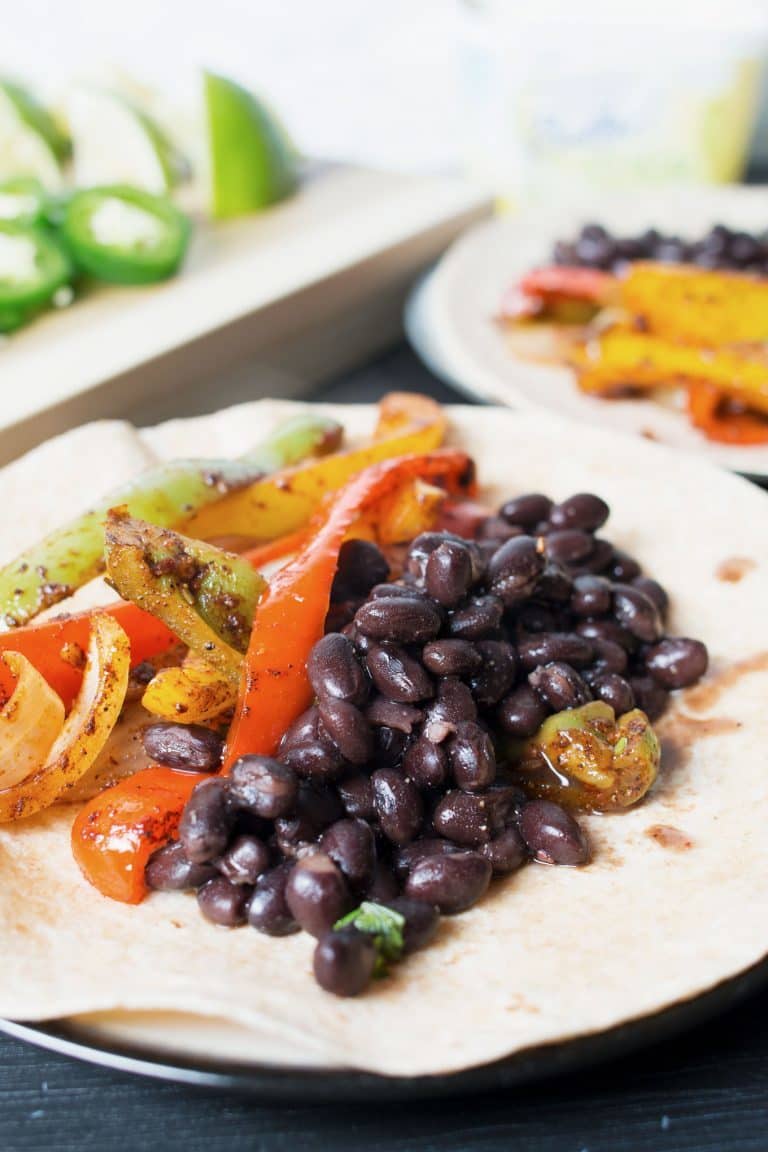 Black Bean Fajitas – Honey and Birch
Delicious and vegan! These vegan fajitas don't fall short on flavor and spice. You'll never miss meat with this recipe! Perfect for meatless Monday night.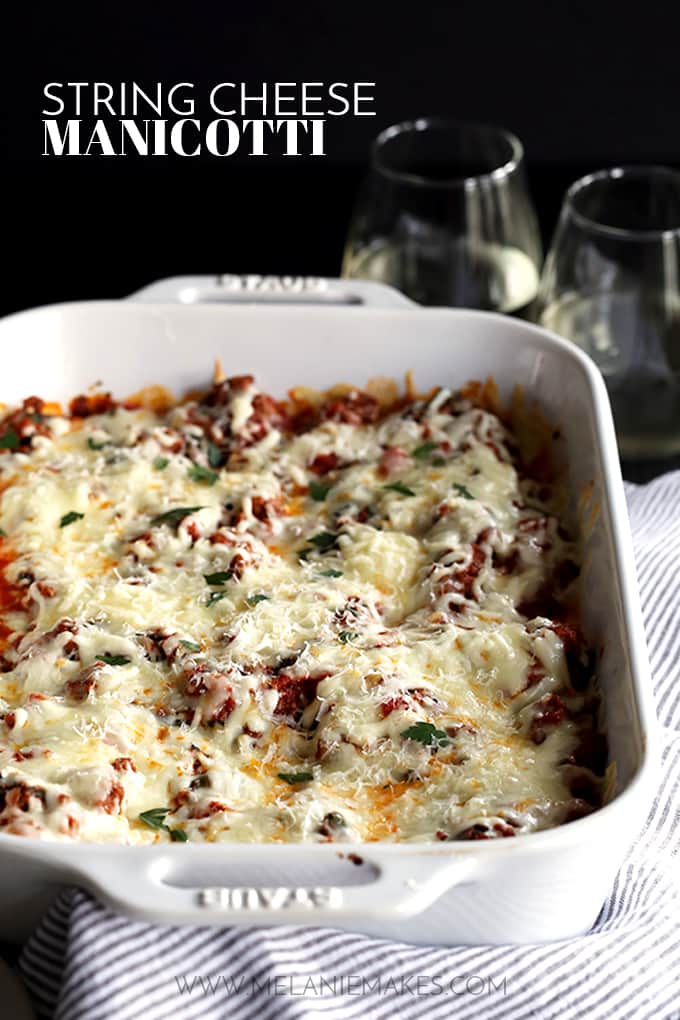 String Cheese Manicotti – Melanie Makes
String Cheese Manicotti is hands down the easiest way to fill manicotti! String cheese stuffed into pasta tubes, then slathered with a meaty marinara sauce. This is an absolute pasta and cheese lover's delight; full of carby, cheesy goodness!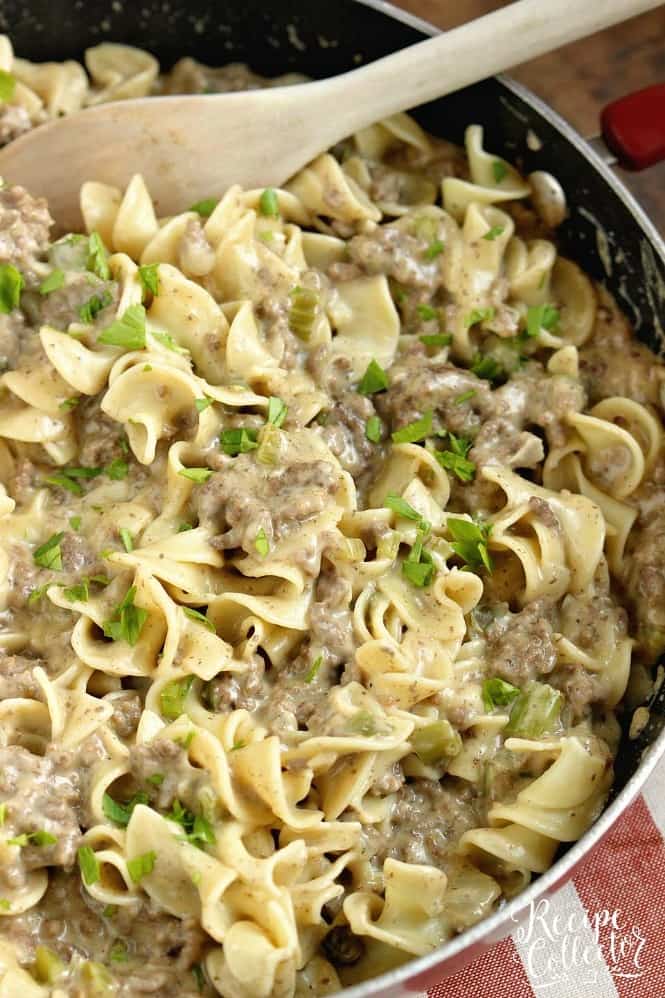 Creamy Beef Noodles – Diary of a Recipe Collector
A quick and easy ground beef dinner recipe that is DELICIOUS! Cream of celery completes this dish, leaving it smooth & full of flavor.
This definitely isn't your typical stroganoff!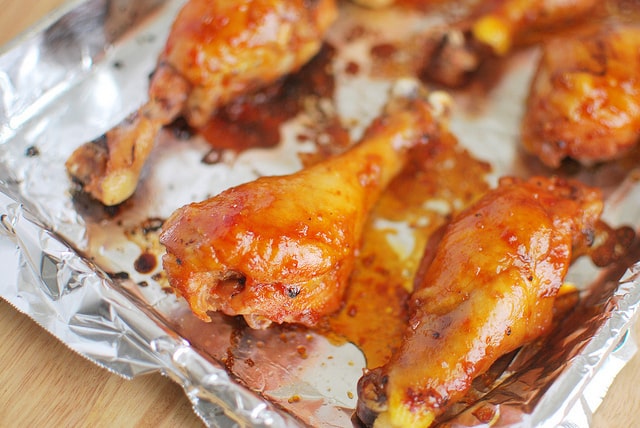 Slow Cooker Huli Huli Chicken – Fake Ginger
Not everyone has an open fire to roast chicken! This Slow Cooker Huli Huli Chicken recipe roasts your chicken in a slow cooker instead.
Super simple, sweet & sour: these chicken wings are kid approved!
Breakfast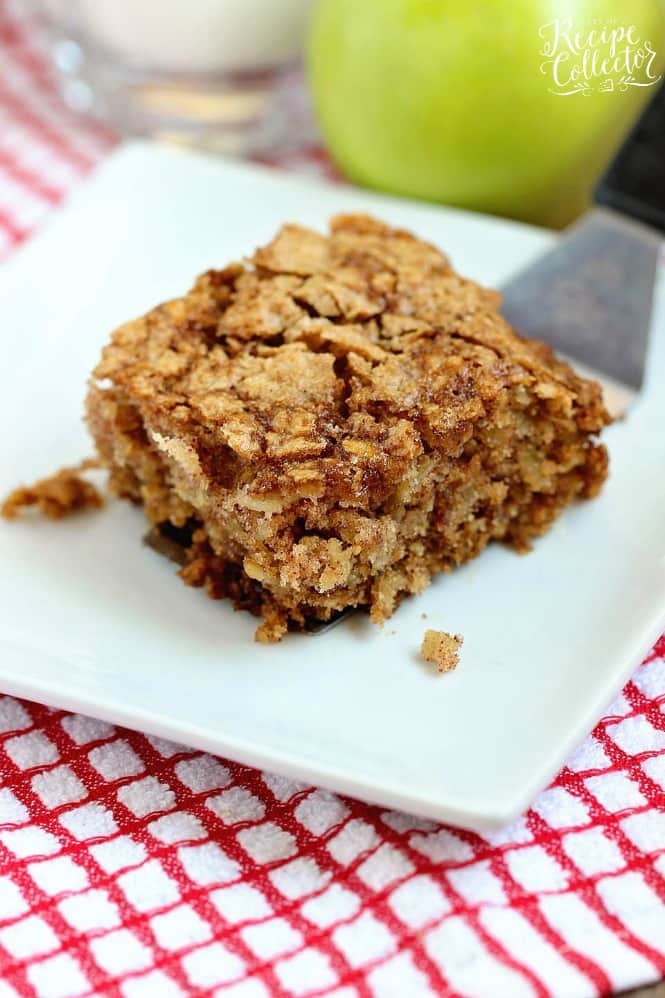 Apple Oatmeal Breakfast Cake – Diary of a Recipe Collector
An easy and delicious breakfast on-the-go filled with shredded apples and oatmeal. Also tasty as an afternoon snack!
It's perfect for kids & adults.
Side Dish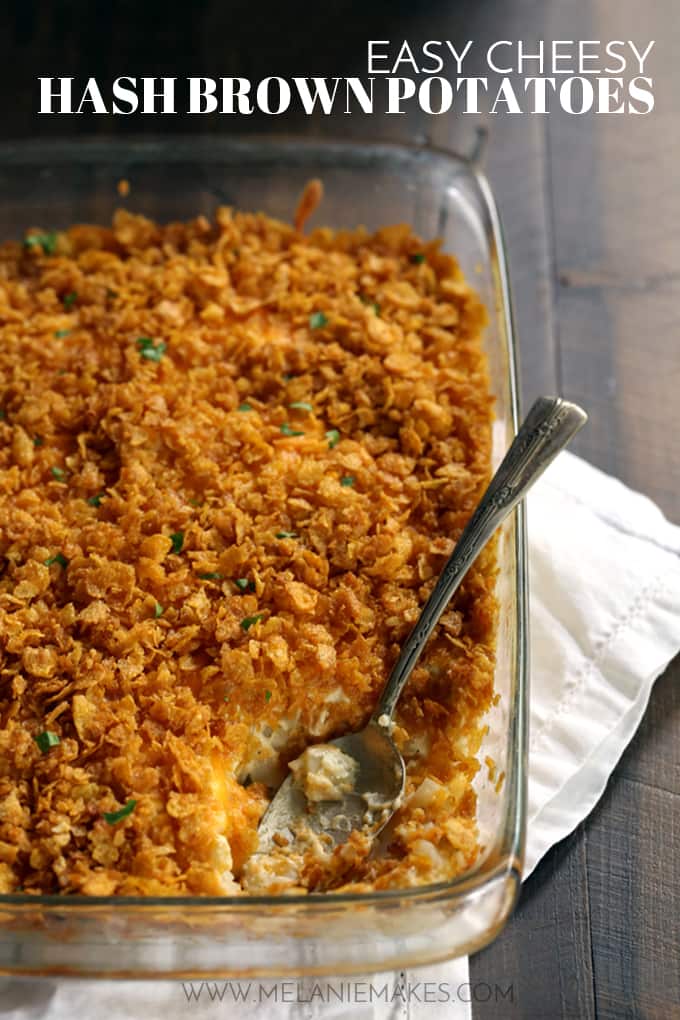 Easy Cheesy Hash Brown Potatoes – Melanie Makes
This six ingredient Easy Cheesy Hash Brown Potatoes recipe takes just 10 minutes to prepare. Crispy, crunchy, and oh so cheesy, this side dish is destined to become your favorite.
Perfect for weeknight meals, or weekend potlucks!
Drink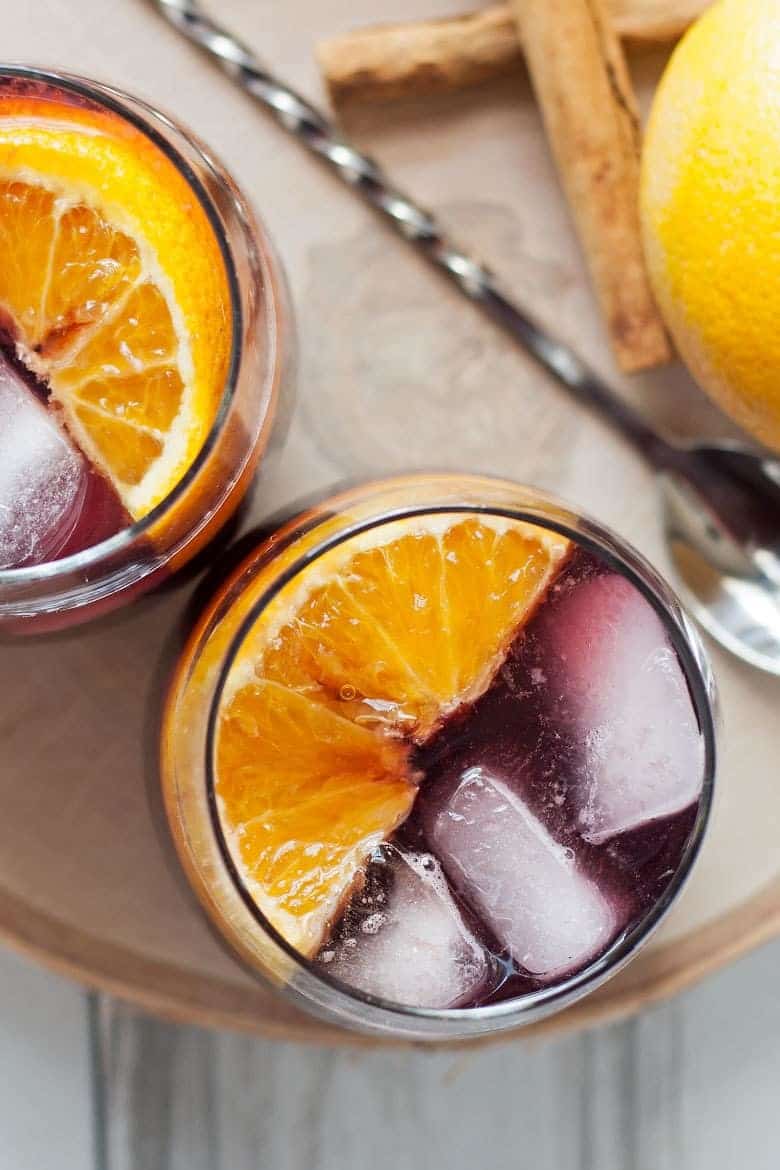 Orange Red Wine Spritzer – Honey and Birch
This orange red wine spritzer is a great cocktail for any season. Use up that final glass of wine from last night's bottle to make this red wine cocktail today.
Or, even better, make a whole pitcher!
Dessert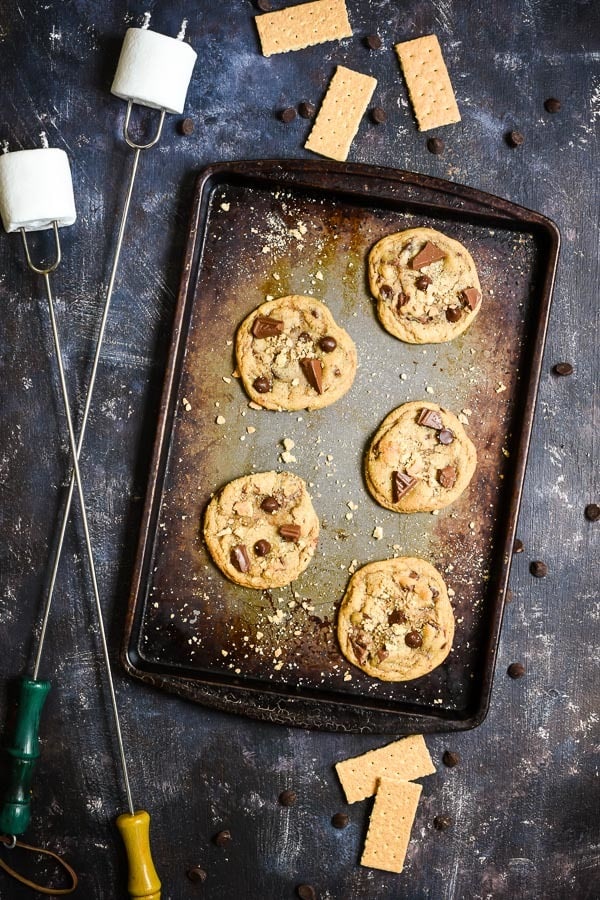 Graham Cracker Chocolate Chip Cookies – NeighborFood
Put s'mores to shame! These Graham Cracker Chocolate Chip Cookies are sandwiched around a gooey toasted marshmallow, and will make you miss summer night campfires like nothing else.
They're so good, you may never have a s'more again.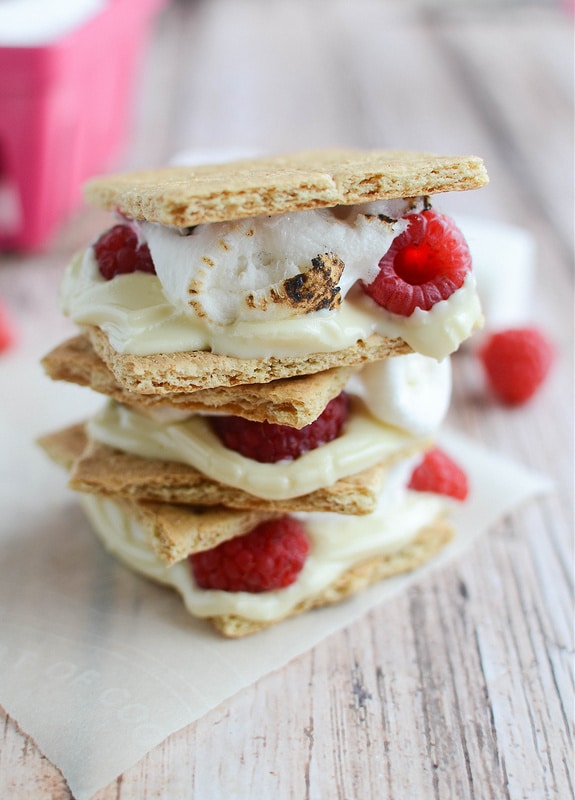 Raspberry White Chocolate S'mores – Fake Ginger
This is the perfect combination of sweetness and a teeny bit of tartness. A delightful twist on the classic.
Try these velvety s'mores before summer ends!
---
This meal plan is brought to you by:
Fake Ginger | Diary of a Recipe Collector | Honey and Birch | Melanie Makes | NeighborFood
SaveSaveSaveSaveSaveSaveSaveSaveSaveSaveSaveSaveSaveSaveSaveSaveSaveSave
SaveSaveSaveSaveSaveSaveSaveSave
SaveSaveSaveSave
SaveSave
SaveSave
Join the newsletter!
Subscribe to get our latest content by email.