A weekly family meal from your favorite bloggers featuring 5 main dishes, a breakfast, side dish, drink and 2 desserts. Leave the thinking to us and the eating to you!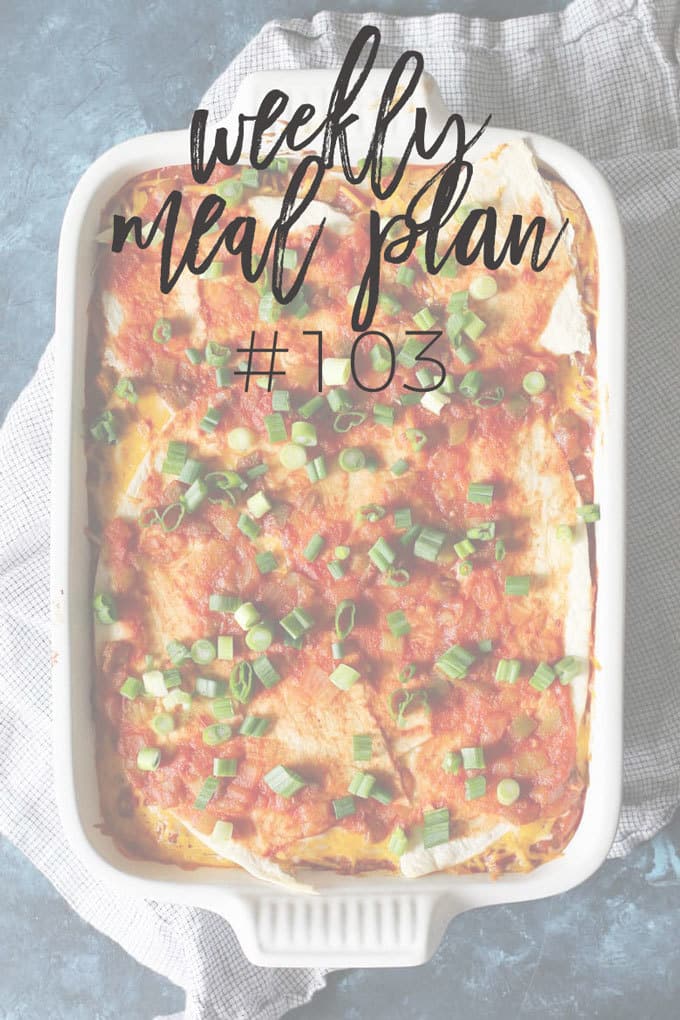 Who's ready for fall?! I am.
This week's meal plan is full of comfort food and deliciousness. I hope you're ready to be full. Let me know in the comments which of these recipes you want to try first!!
I think I'd go for a piece of that pizza!
Happy Saturday.
---
Weekly Meal Plan #103
Main Dishes
Looking for a nice change to your family pizza night? This is the recipe you're looking for!
This recipe has all the favorites: grilled chicken, bacon, and a super creamy garlic sauce. A nice change to a traditional Italian pizza, you're going to gobble this pizza up!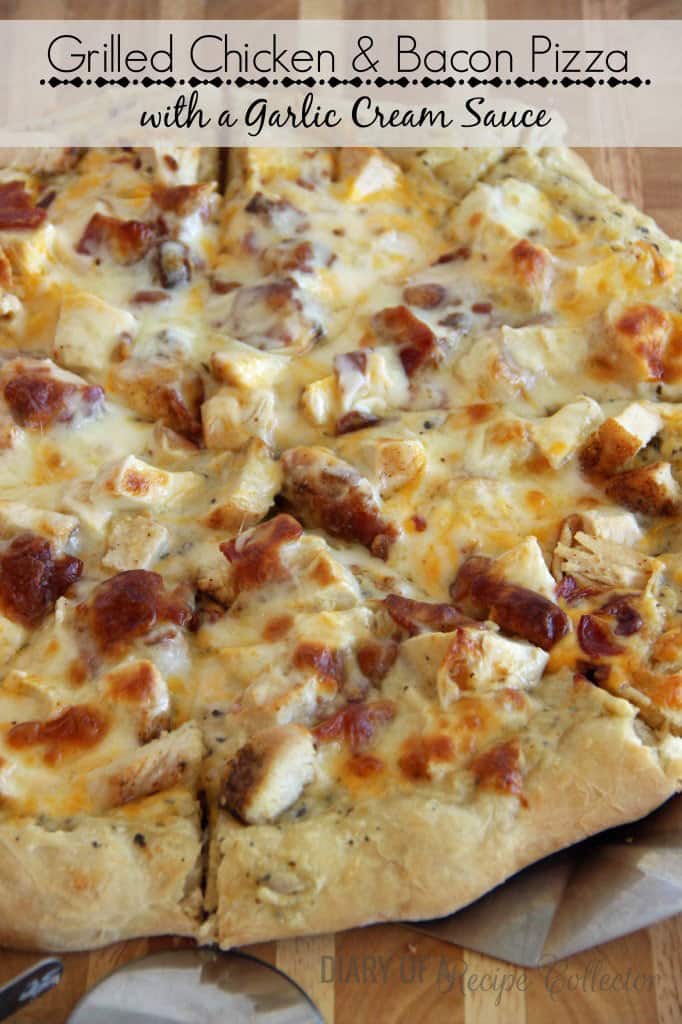 This eight ingredient Hamburger Hotdish is a classic family recipe that will never go out of style!
Ground beef, egg noodles and creamed corn combine in this bubbly, cheesy comforting casserole. If you use an ovenproof skillet, this is truly a one dish meal. Thumbs up for less cleanup!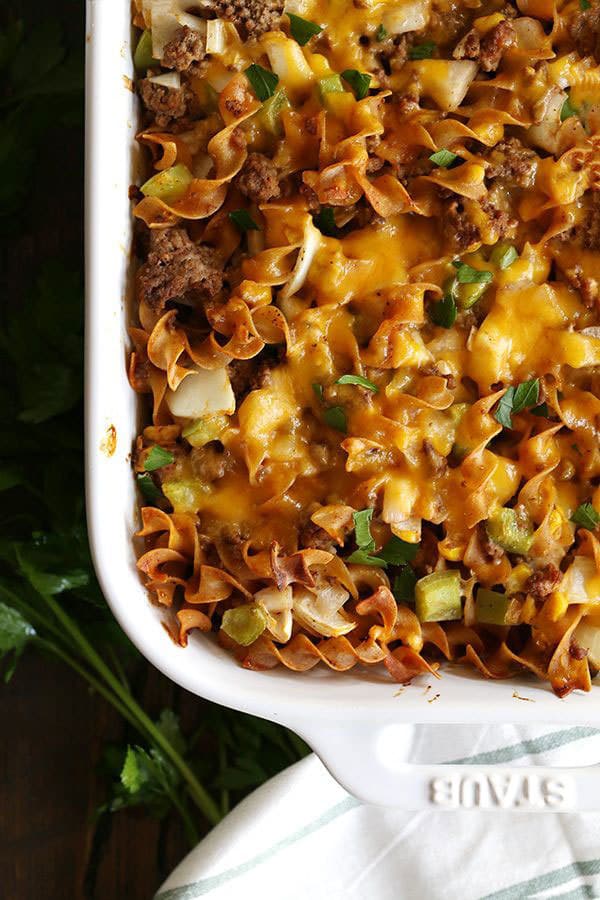 This bean burrito casserole is the perfect weeknight vegetarian freezer meal.
Easily prepped days before your chosen dinner night, simply pull the casserole dish out of the freezer and defrost it during the day. Pop it in the oven after work and have dinner fresh on the table in just 30 minutes!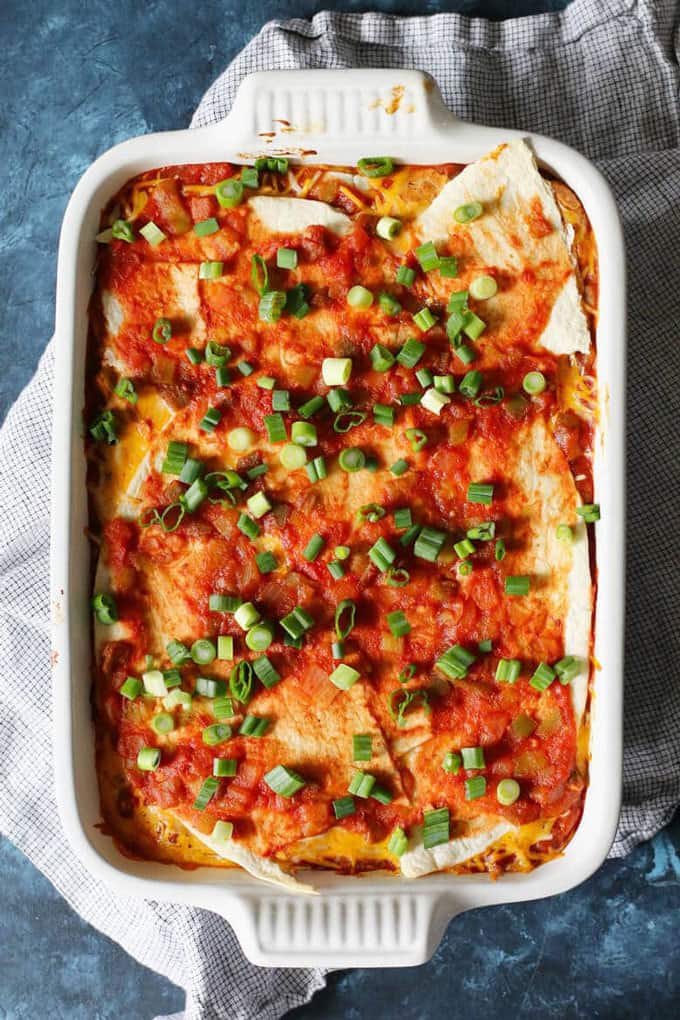 Super cheddary, rich, and made on the stovetop in under 30 minutes, this is going to be making many appearances on your family table.
Start with a rich bechamel made with whole milk and plenty of butter. Use hearty macaroni noodles (the kind with ridges for soaking up sauce)! And stick to traditional cheeses–a flavorful aged sharp cheddar and a dry pecorino romano.
Oh so cheesy!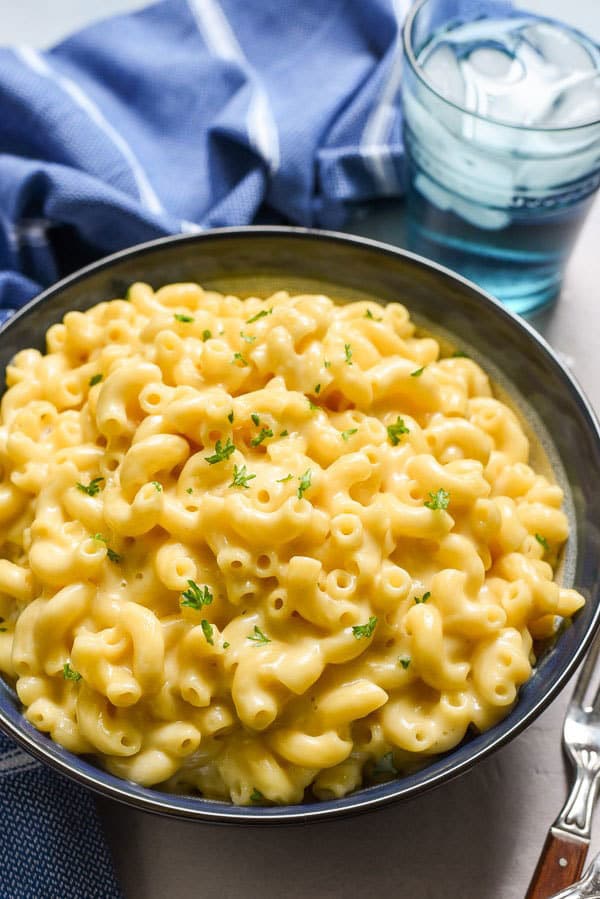 Super simple: just a quick brown on the stove and then baked for 20 minutes!
Seriously easy and seriously good, these Honey Mustard Glazed Chicken Thighs are sensational. Dijon mustard, coconut oil, honey, and salt glaze these thighs and crisp up so nicely in the oven.
Have a tasty, quick dinner on the table in 30 minutes with this recipe!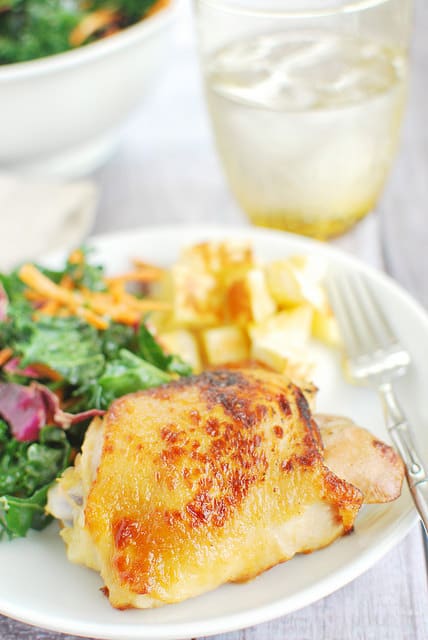 Breakfast
Grab the napkins and get ready for great fall breakfast treat with these Caramel Pecan Spice Muffins with applesauce.
These spiced muffins are perfect for any time of year, but especially autumn! Take a batch to your co-workers or treat your kids. Either way, everyone will enjoy them!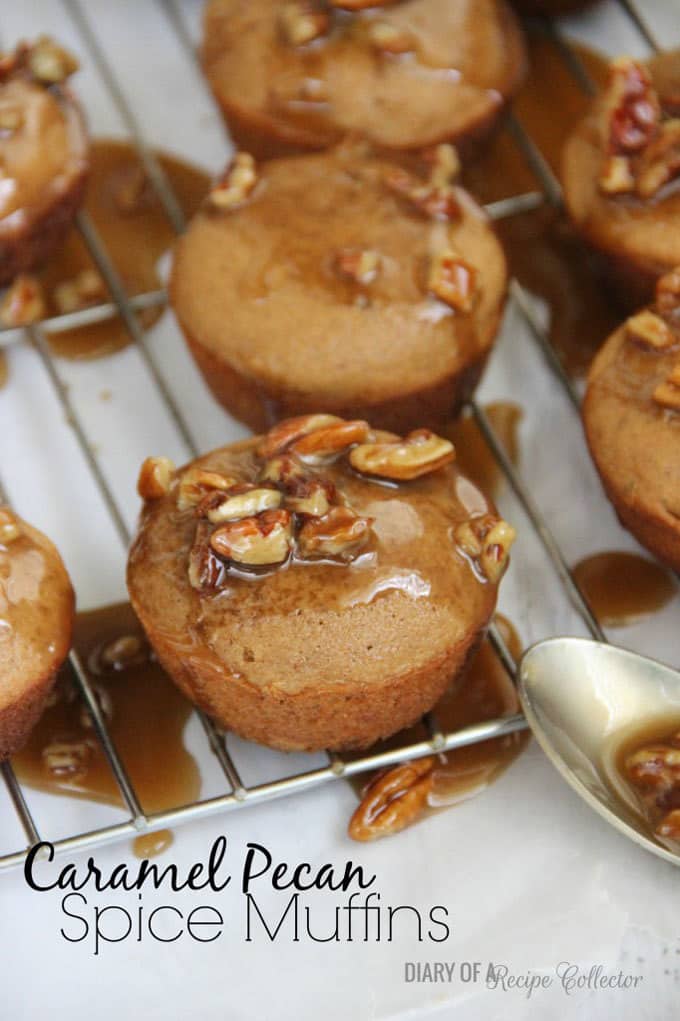 Side Dish
These Loaded Scalloped Potatoes are sure to steal the show at your dinner table tonight!
Sliced skin-on potatoes are layered with butter, chives, bacon, and cheddar cheese. Repeated for about 7 layers, they are then covered with a creamy milk & yogurt mixture to create the most delicious sauce.
Pair this side dish with just about anything: chicken, steak, or pulled pork sandwiches!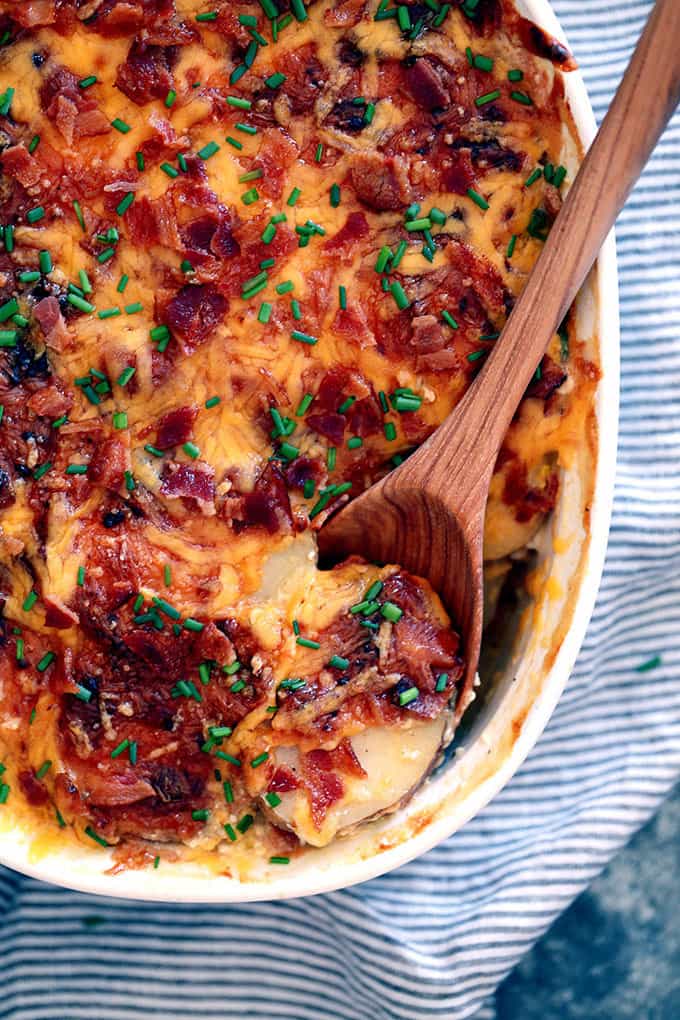 Drink
Looking for a fall cocktail? Try this autumn spiced rum cider cocktail!
The perfect blend of spiced rum, spiced apple cider, and hard cider paired with cinnamon & star anise. Brimming with the scents of autumn, you're ready to welcome sweater weather.
Dessert
Moist cinnamon-spiced cake topped with apples in a buttery, brown sugar sauce this dessert is perfect for fall weather.
This is the kind of cake that you can have for breakfast that won't require a nap afterwards. And breakfast cake is the best kind of cake!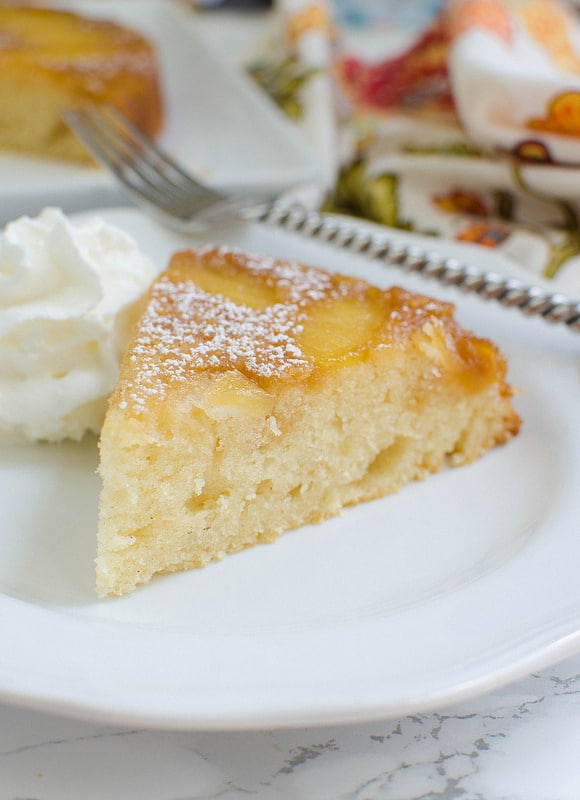 In a banana bread or toss territory? Always choose banana bread!
Chocolate & dark sweet cherries add a special something to this Cherry Chocolate Chip Banana Bread!
The combination is rich and comforting, with melty chocolate giving way to subtly spiced banana bread and the occasional burst of sweetness from the dark cherries. This bread is going to become the only reason you let your bananas get over-ripe.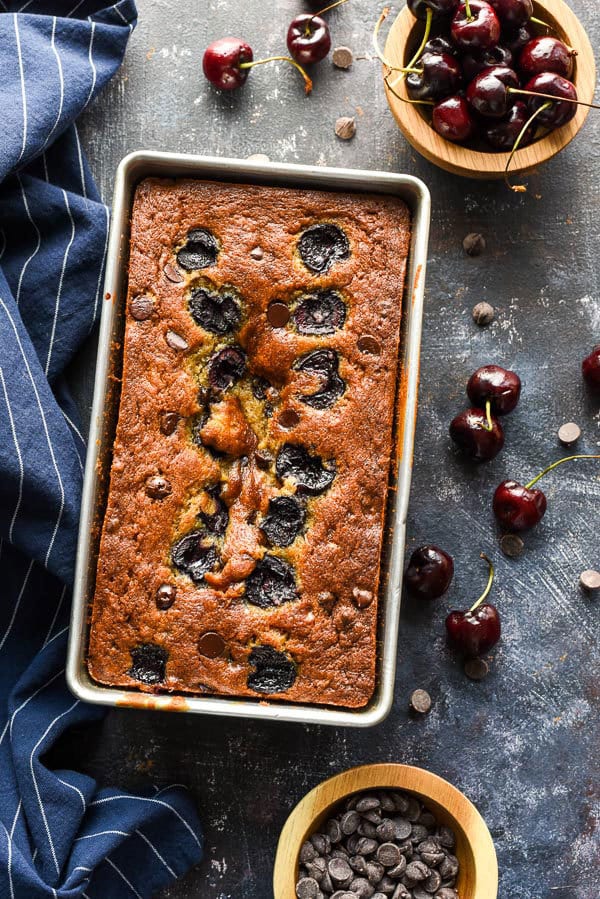 ---
This weekly meal plan has been brought to you by:
Fake Ginger | Diary of a Recipe Collector | Honey and Birch | Melanie Makes | NeighborFood