A weekly family meal from your favorite bloggers featuring 5 main dishes, a breakfast, side dish, appetizer and 2 desserts. Leave the thinking to us and the eating to you!
I spent all of last week in Germany with Miele and have been battling jet lag and time zones. I guess that's kind of the same thing but man – I forgot how messed up I get when I fly.
This post was supposed to go up yesterday but there was a problem with my website and what better time than when I am out of the country. With a holiday weekend upon us. Buuuuttttt, we're back online and in action.
Happy Sunday!
---
Weekly Meal Plan #102
Main Dishes
Peanut Butter Pasta and Jelly Meatballs – Melanie Makes
If most kids had their way, they'd be eating macaroni & cheese or peanut butter & jelly sandwiches for every meal of the week.
This recipes attempts to combine the two beloved kid favorites into a protein-packed meal of Peanut Butter Pasta and Jelly Meatballs. This four ingredient Peanut Butter Pasta and Jelly Meatballs recipe is perfect for lunch box meals or as a fun, quick weeknight meal.
Garnished with green onions, peanuts, and sesame seeds, this recipe packs a flavorful punch in just 20 minutes.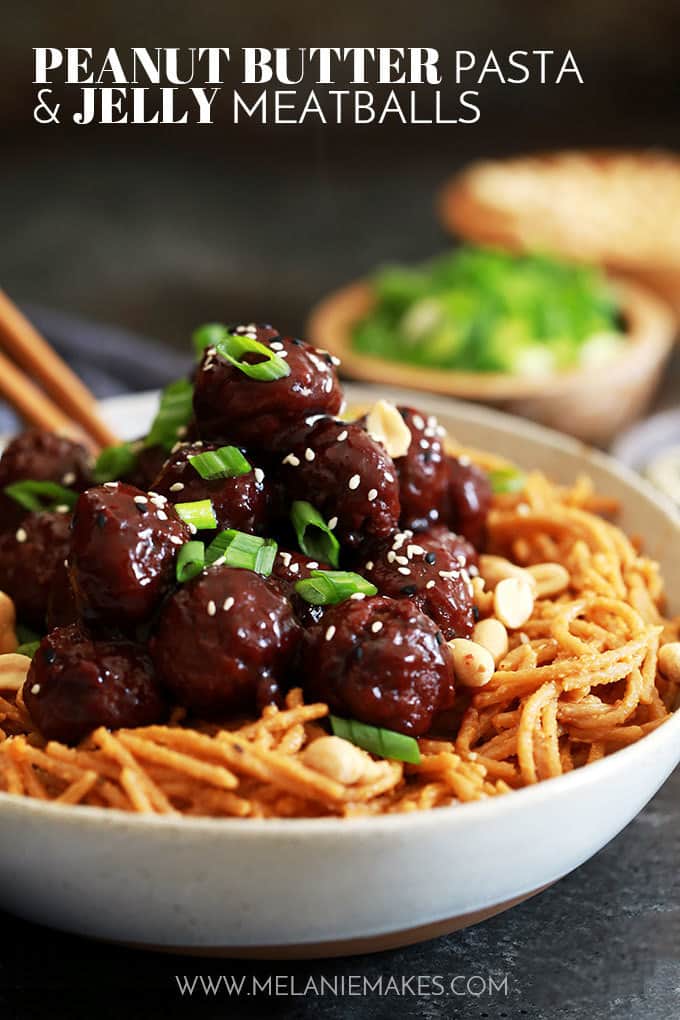 Chicken Fajita Mac and Cheese – Honey and Birch
This chicken fajita mac and cheese is the epitome of comfort food. It's a great meal for those chilly autumn and winter nights.
Packed with colorful bell peppers, a pound of chicken, cream cheese and cheddar cheese, with tons of fajita flavor this macaroni dinner is so creamy & comforting. So delicious and totally worth the carbs!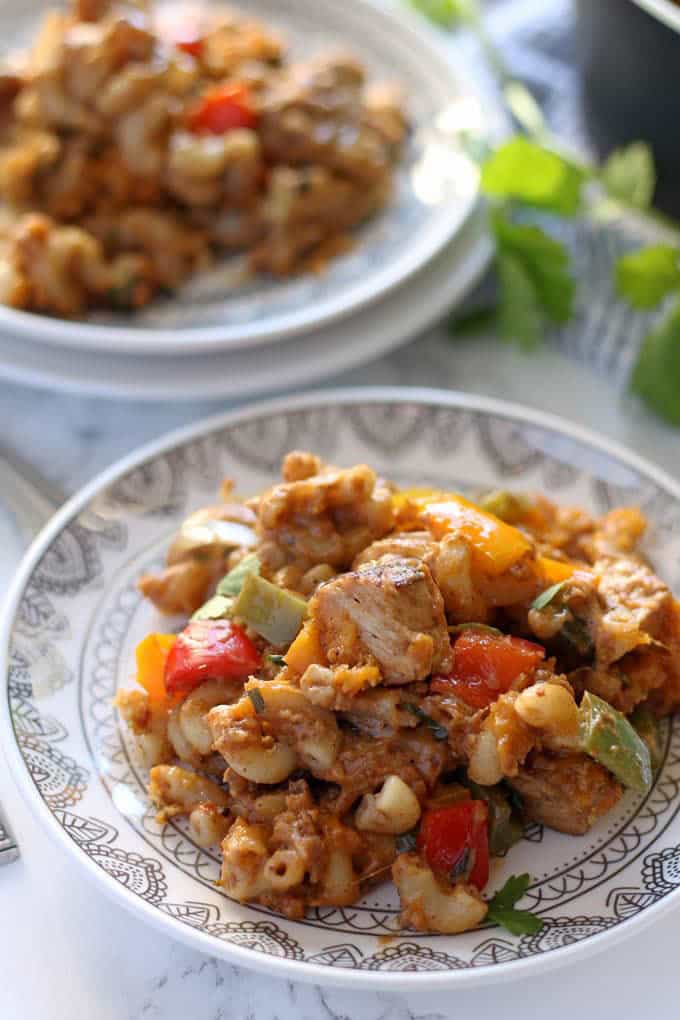 Cajun Tortellini Alfredo – Fake Ginger
This perfect-for-winter recipes provides comfort in just 20 minutes! Smoked sausage, cheese, and more cheese!
Heavy cream & parmesan cheese create the alfredo part of this recipe. Browned Hillshire sausage, onions, and garlic are kicked up a notch with cajun seasoning. Cheesy tortellini balance the heat factor and make this dish the ultimate comfort food!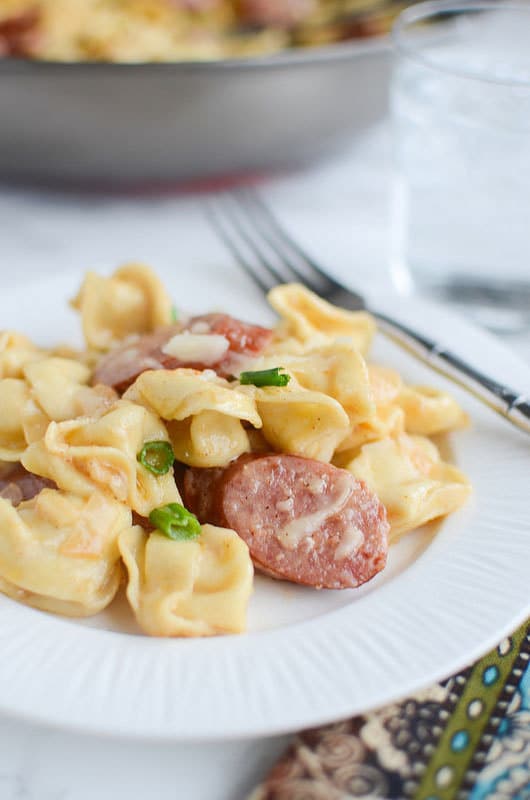 Crockpot Hoppin' John – Diary of a Recipe Collector
Canned black-eyed peas, bell peppers, and sliced sausage are married with diced tomatoes and beef broth in this slow cooker recipe. Simply toss all the ingredients in your crockpot before heading to work, set on low for 6-7 hours, and have dinner waiting for you when you come home!
This slow cooker meal uses only a few ingredients and couldn't be easier! Great for anytime of the week, and anytime of the year!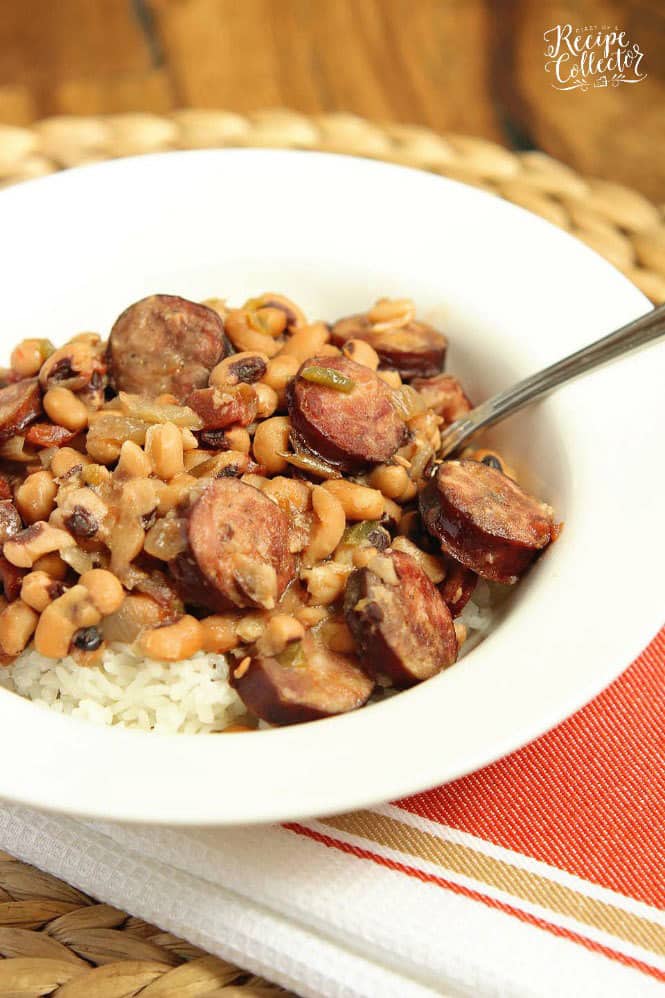 Sheet Pan Shrimp Tacos – NeighborFood
Dinner starts with this 30 minute Sheet Pan Shrimp Tacos recipe!
Harvest all those late summer veggies: the zucchini, the peppers, and the sweet corn. Throw them onto a pan, sprinkle them with some smoky spices, then bake 'em up.
Serve this shrimp and vegetable filling in warm tortillas. Then pair avocado slices or sour cream with this recipe's cherry tomato jalapeno salsa mixture for the ultimate taco experience!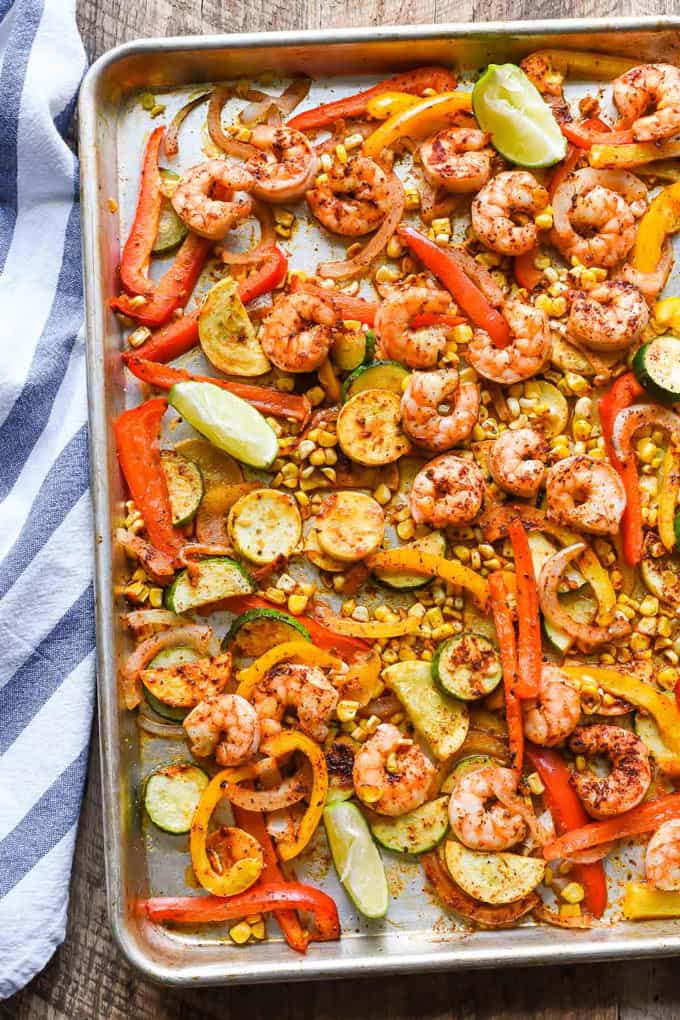 Breakfast
Mini Applesauce Muffins – Melanie Makes
These Mini Applesauce Muffins require no special ingredients and are ready in only 30 minutes!
If you're a mom that feels like a short order waitress taking everyone's cereal, oatmeal and toast orders before school, this recipe makes being a mom in the morning so much easier! This simple muffin batter flavored with applesauce tastes like autumn heaven!
If that's a place… And the delicious cinnamon sugar topping will have your kids reaching for "just one more" over and over again. Hashtag Mom Life Made Easy!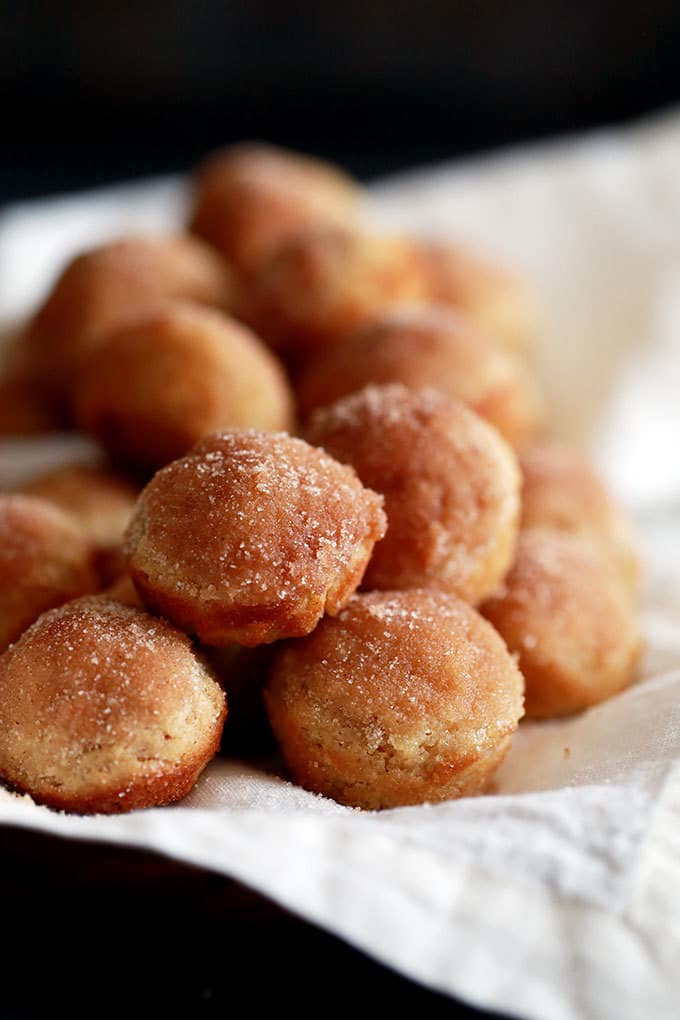 Side Dish
Rainbow Veggie Kabobs – Honey and Birch
These Rainbow Veggie Kabobs are the perfect side dish! Served with a delicious and easy-to-make Grilled Lemon Garlic Sauce, this recipe is a perfectly colorful and tasty 30 minute meal!
Packed together are a variety of bell peppers, zucchinis, cremini mushrooms, onions, eggplant, and broccoli for a nutrient rich food-on-a-stick. Great for summer barbecuing, and even worth grilling in the middle of winter! This kabob recipe is excellent with chicken, or rice, or both!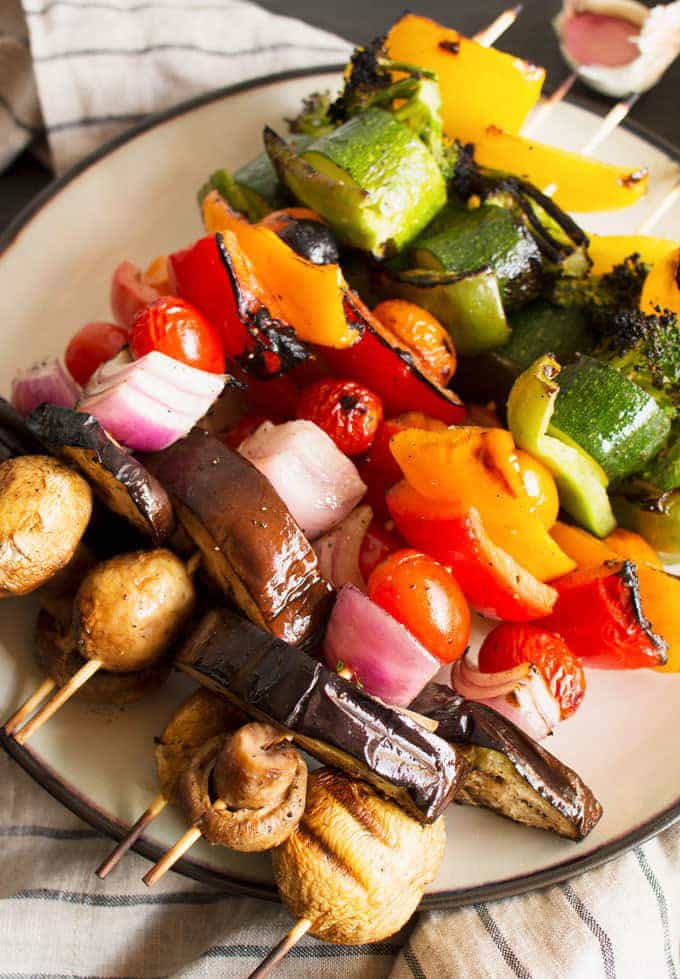 Appetizer
7-Layer Chili Dog Dip – Fake Ginger
This recipe layers chili, hot dogs, bacon, cheese, sour cream, red onion, and cilantro for a tasty, hearty dip! Kids will love this dip, as this recipe is not spicy but has loads of their favorite cuisine: hot dogs!
Great for a quick weeknight meal for days you don't want to slave away in the kitchen. And perfect for tailgating during football season! Easily spiced up for the adults that prefer heat in their chili, and easily paired next to an array of other game-day appetizers!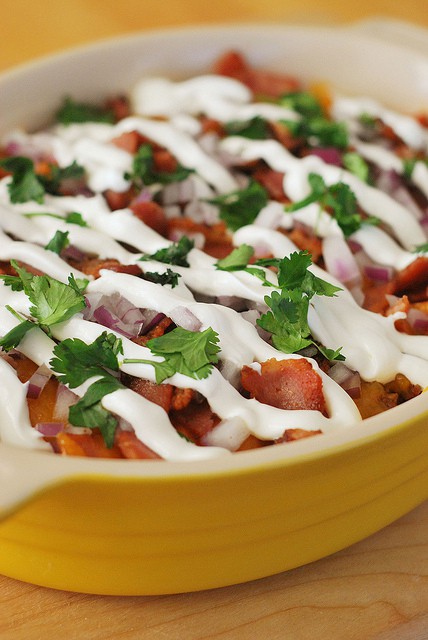 Dessert
Pumpkin Pecan Cake – Diary of a Recipe Collector
An easy pumpkin dessert with a delicious topping made using a box yellow cake mix! The Thanksgiving grand finale always has pumpkin-lovers in mind.
This Pumpkin Pecan Cake is very mindful of pumpkin-lovers! Simply sprinkled cake mix, butter, and pecans, this hybrid pie-cake-bar's flaky, crunchy crust rests atop the dessert rather than the bottom.
It's a dump cake in pumpkin pie form! Dollop on some whipped cream, and your Thanksgiving pumpkin flavored grand finale is served!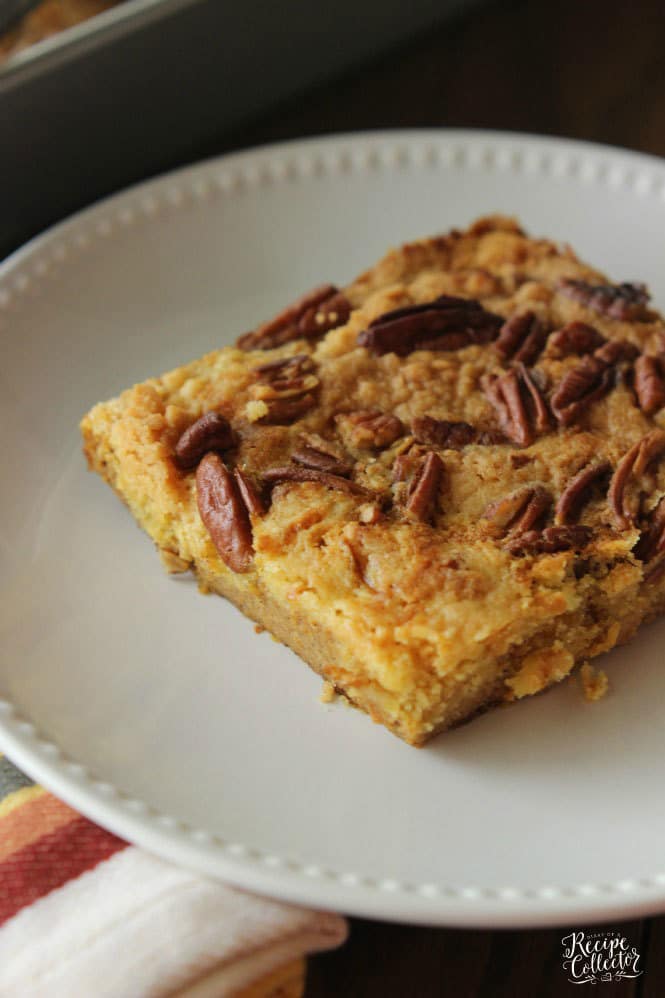 Peach Cobbler Cheesecake Bars – NeighborFood
These Peach Cobbler Cheesecake Bars combine the best of both worlds to get a creamy, crunchy summer-inspired dessert!
A shortbread crust is baked until puffy and golden brown. The crust is layered with a smear of peach jam, fresh sliced peaches, and a rich cheesecake drizzle. Finally, a gently spiced crumble tops it all off.
The end result? A sweet, creamy, crumbly treat that reminds you of summer all year round.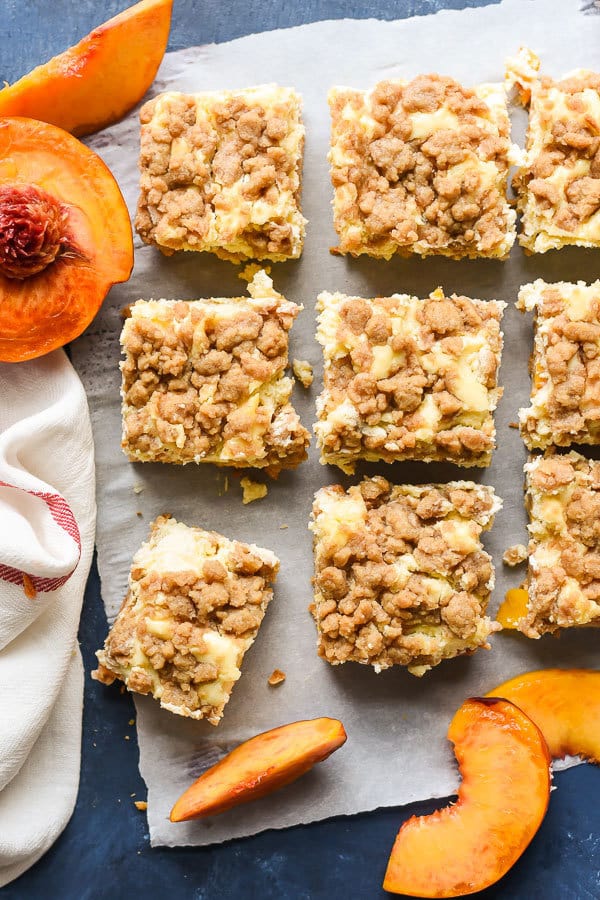 ---
This weekly meal plan has been brought to you by:
Fake Ginger | Diary of a Recipe Collector | Honey and Birch | Melanie Makes | NeighborFood
SaveSave
SaveSave
SaveSave