A weekly family meal from your favorite bloggers featuring 5 main dishes, a breakfast, side dish, drink and 2 desserts. Leave the thinking to us and the eating to you!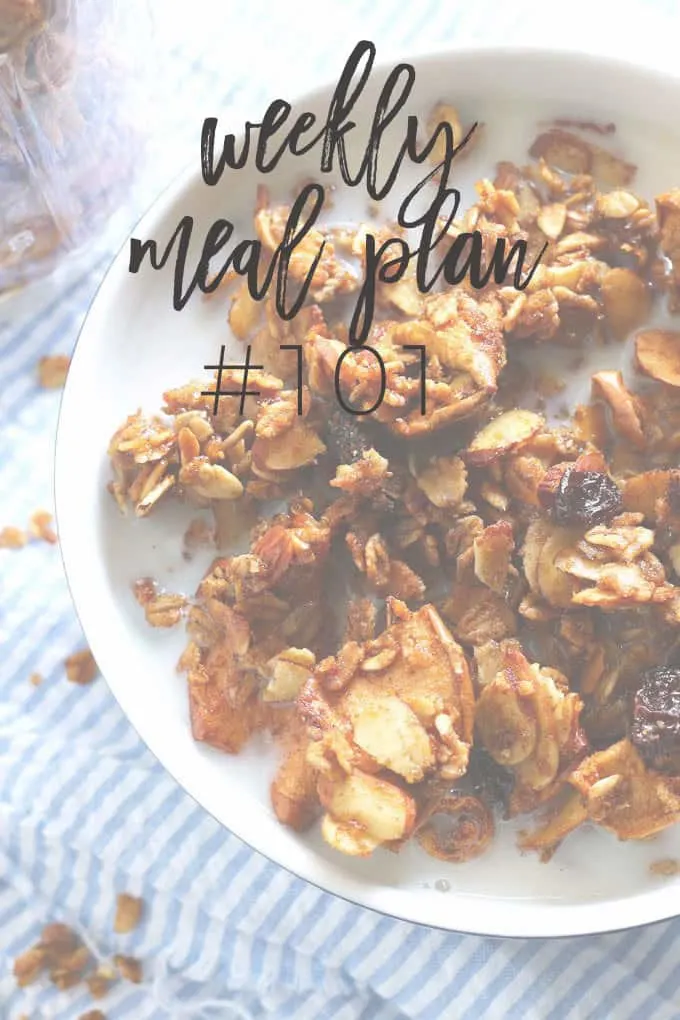 Guys, I'm going to Germany!
On Monday in fact. I'll be heading there with Miele, my favorite appliance company and I couldn't be more excited. You will have to follow my Instagram Stories because I will sharing up the wazoo!!
I have been traveling so much that I feel like I don't like at home anymore. Everyone keeps saying "stop complaining, this is my dream" but it's stressful. I'm blessed but I'm tired.
I get a few weeks break after this trip so except lots of delicious recipes to come your way. In the meantime, check out this meal plan to get ideas for meals for the week!
Happy Saturday!
---
Weekly Family Meal Plan #101
Main Dishes
These Oven Baked Chimichurri Chicken Fajitas are bursting with bright fresh flavors!
A vibrant green chimichurri sauce of cilantro, parsley, and garlic are spiked with red pepper flakes & cumin. This amazing chimichurri comes together in just minutes with a whirl of a blender.
Succulent strips of chicken breast that have been marinated in the chimichurri sauce are oven baked before being nestled into a tortilla with bell peppers, red onions, and tomatoes. These Oven Baked Chimichurri Chicken Fajitas couldn't be easier, or more delicious!
And best, this recipe comes together in less than an hour!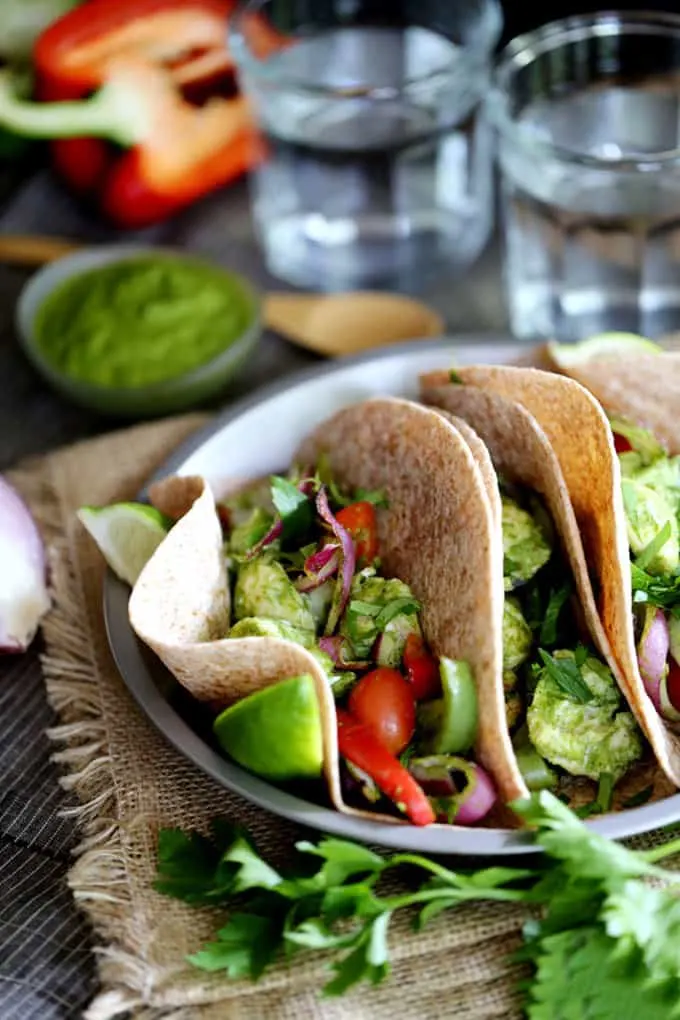 Tea braised chicken thighs will fill your kitchen with the most amazing aroma of dinner.
This delicious dinner recipe calls for Himalayan Shangri La Spring Oolong tea from Teabox. But any brand of oolong tea will do! Carrots and cippolini onions compliment the tea's mellow earthiness that fades to reveal flavors both sweet and sharp.
Tied together with rosemary and thyme, this aromatic meal will become a Sunday supper go-to!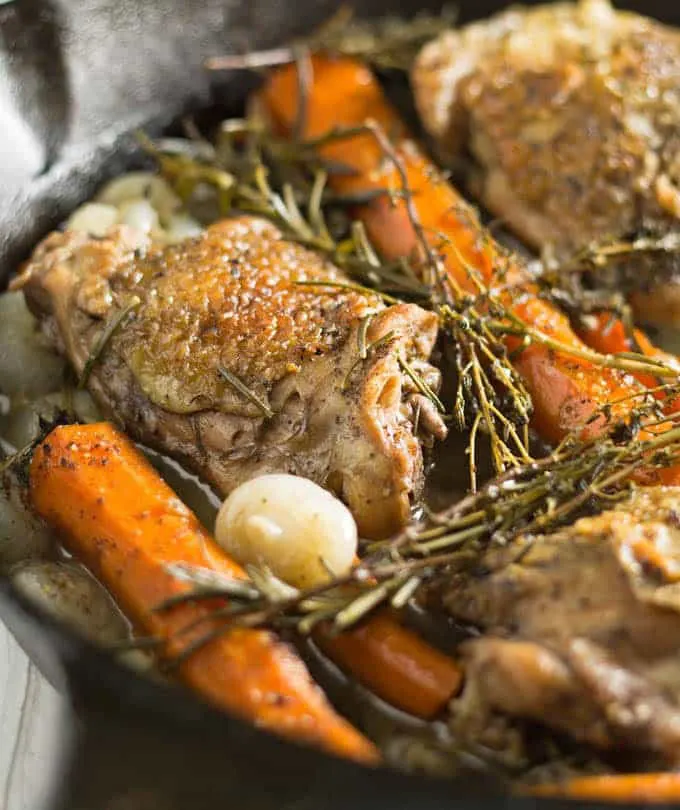 Cheesy Ground Beef Empanadas are packed with veggies and meat! Wrapped in flaky pie crust make for an irresistibly fun and filling meal, the whole family will appreciate this recipe.
These empanadas are also perfect for lunchboxes. Hand held pockets packed with protein and B vitamins to help keep kids satisfied and energized for their day, and they taste amazing? Can someone give an "Amen!"
This recipe yields 10-11 empanadas, and they can be made ahead to freeze for those busy weeks that you're short on time. They're like a Mexican hot pocket, only a thousand times better.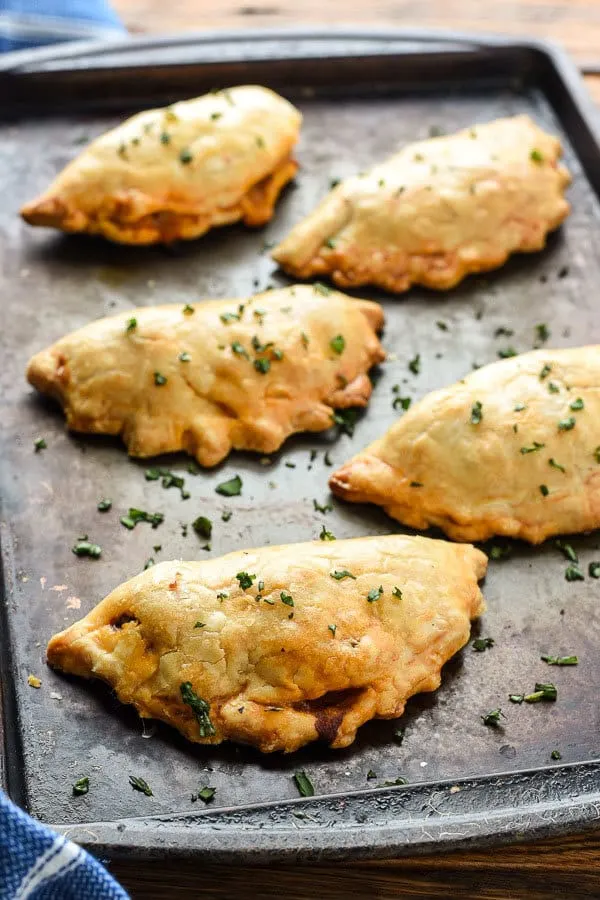 Easy, yet so delicious! Just spread some pizza sauce on halved French bread, top with meatballs, and sprinkle with cheese. Bake for 10 minutes and boom: dinner is ready!
This recipe is great for a weeknight meal, a movie night, or a night you just don't feel like fussing around in the kitchen too much. This is a really basic recipe for kids to follow if they want to cook you dinner! You'll just need to supervise any cutting and oven handling.
Gotta love those recipes that encourage kids to treat their parents, right?!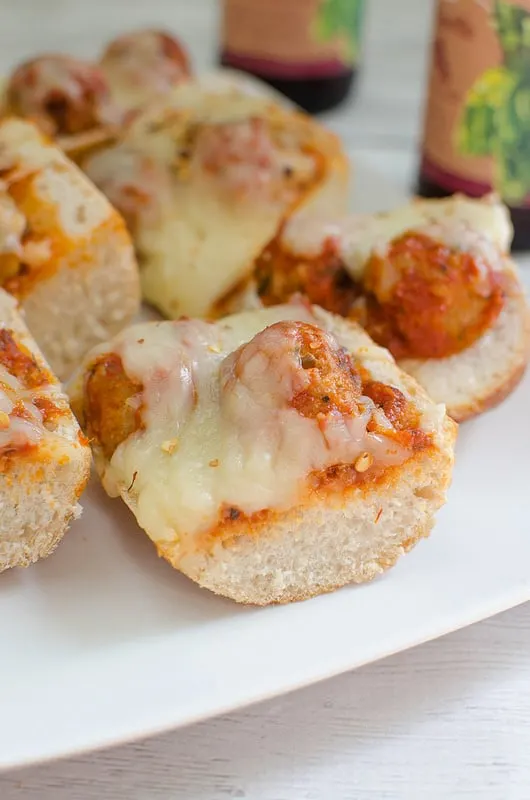 This delicious pasta is filled with all the wonderful flavors of white chicken enchiladas with the help of green chilies, a little sour cream, and melted jack cheese. If you don't like cilantro or black olives, leave them out for an equally awesome pasta!
For the total comfort food experience, serve this dish with a piece of garlic bread and a little salad. This 30-minute meal is great for dinners with the family, or for a night by yourself with a bottle of wine!
Either way, this recipe is a weeknight win!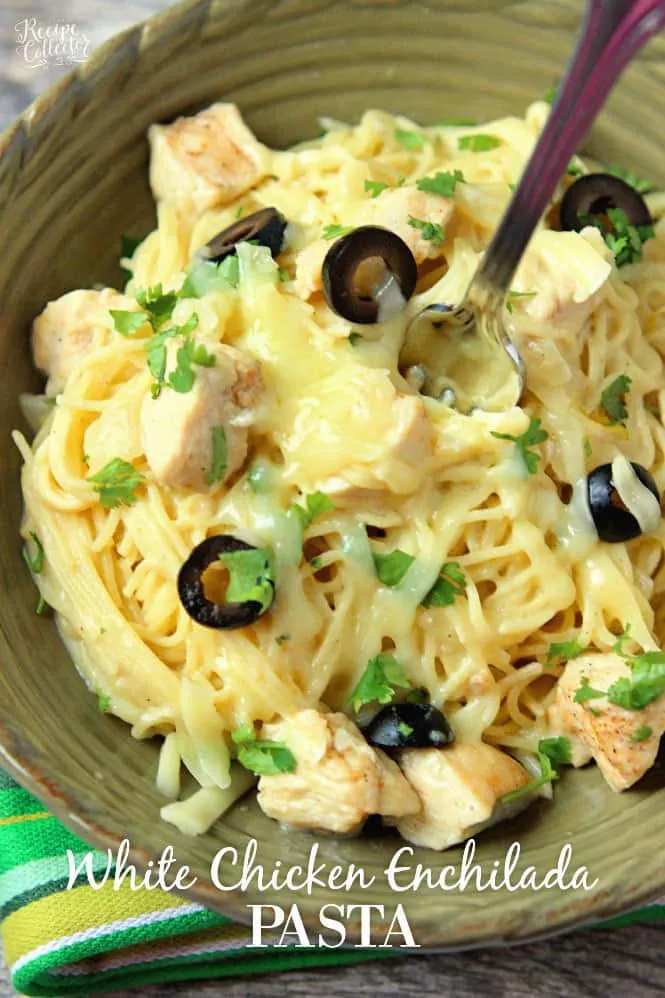 Breakfast
There's nothing better than a versatile snack! Enter this apple cinnamon raisin granola.
It fits the bill for being a super easy-to-make snack that can be transformed into breakfast. It's a great way to start the day! Loaded with protein, fiber, and cholesterol-lowering oats kids & adults alike will reach for this breakfast snack hybrid!
Top your greek yogurt with this delicious homemade granola, or use this granola to make overnight oatmeal for a hearty breakfast or snack. Or simply pour in a bowl, top with almond milk, and enjoy!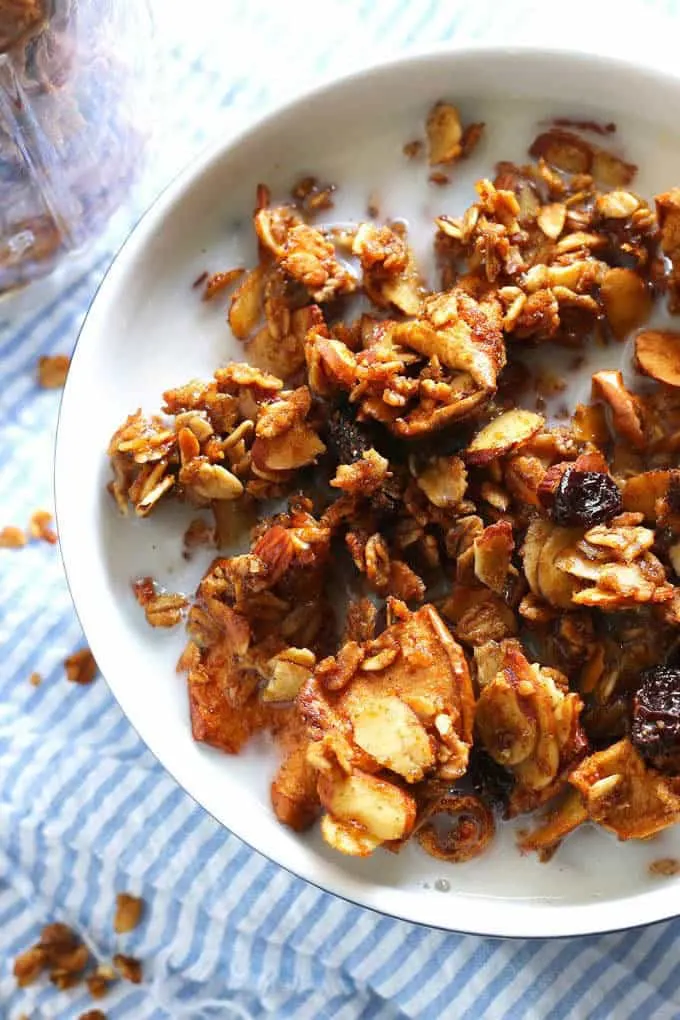 Side Dish
For this fun twist on the classic broccoli salad, a mixture of mayo and Greek yogurt lighten things up in this recipe. Dried cranberries and slivered almonds add taste & texture.
This side dish is an excellent addition to your Thanksgiving table! But it's also perfectly flavorful for a normal weeknight side dish paired with a baked chicken dinner or pork chops with apple chutney.
Loaded with nutrients, this side dish recipe is so tasty you'll forget you're eating broccoli!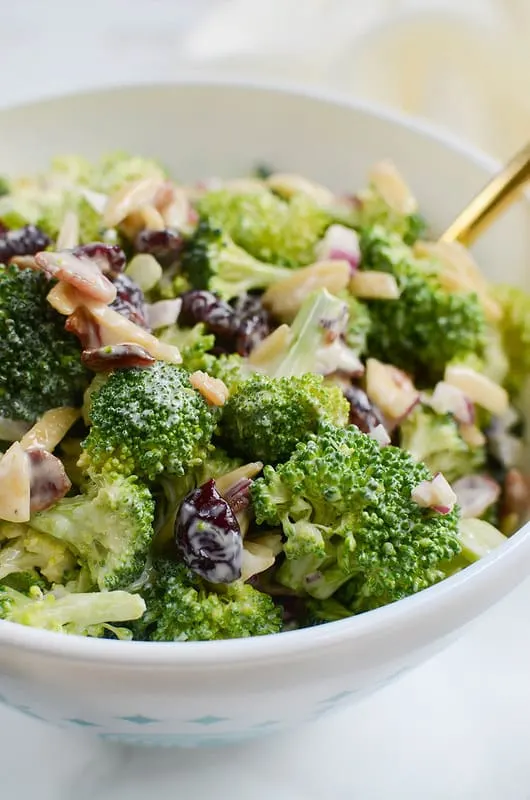 Drink
Get the refreshing, sweet tart taste of summer fairs in the comfort of your own home with this easy Homemade Lemon Shake Up Recipe!
Though Lemon Shake Ups taste like there is some sort of magic involved in their creation to make them taste so amazing, it turns out they're very simple to make! Just good old water, sugar, lemons, and ice.
Seriously, that's it. Make the simple syrup in advance and keep it in the fridge to have on hand any time you need an afternoon refresher. Then all you do is squeeze the juice of a lemon into a glass, add the lemon, fill with ice, top with simple syrup, cover and shake, shake, shake!
This is a magically delicious recipe that will keep your sights set on summer.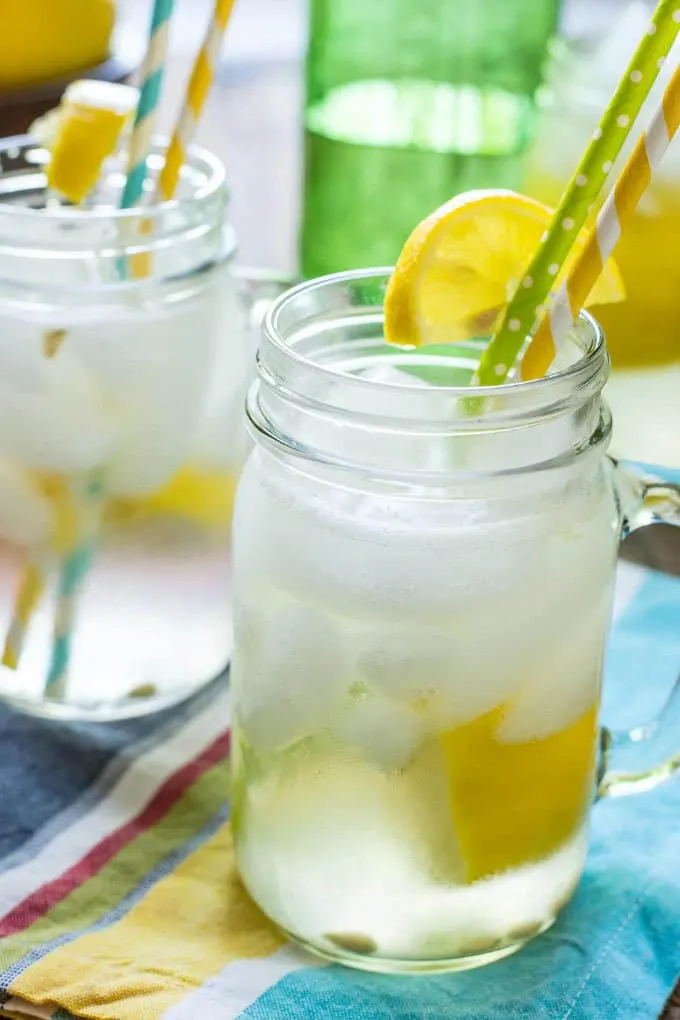 Dessert
In just 15 minutes, this Cake Mix Fresh Peach Cobbler is ready for the oven.
Fresh peaches are bathed in brown sugar, almond extract, peach juice, and butter before being stirred together with a yellow cake mix. If you don't have easy access to peach juice, you can easily substitute orange juice.
This is a perfect summer cobbler cake while peaches are inexpensive and in abundance. But don't deprive yourself during those colder months! Simply substitute canned peaches for a taste of summer when fresh peaches are pricey & less available.
Whichever season you choose to indulge yourself with this dessert, be sure to top it with vanilla ice cream and whipped cream for an extra satisfying flavor!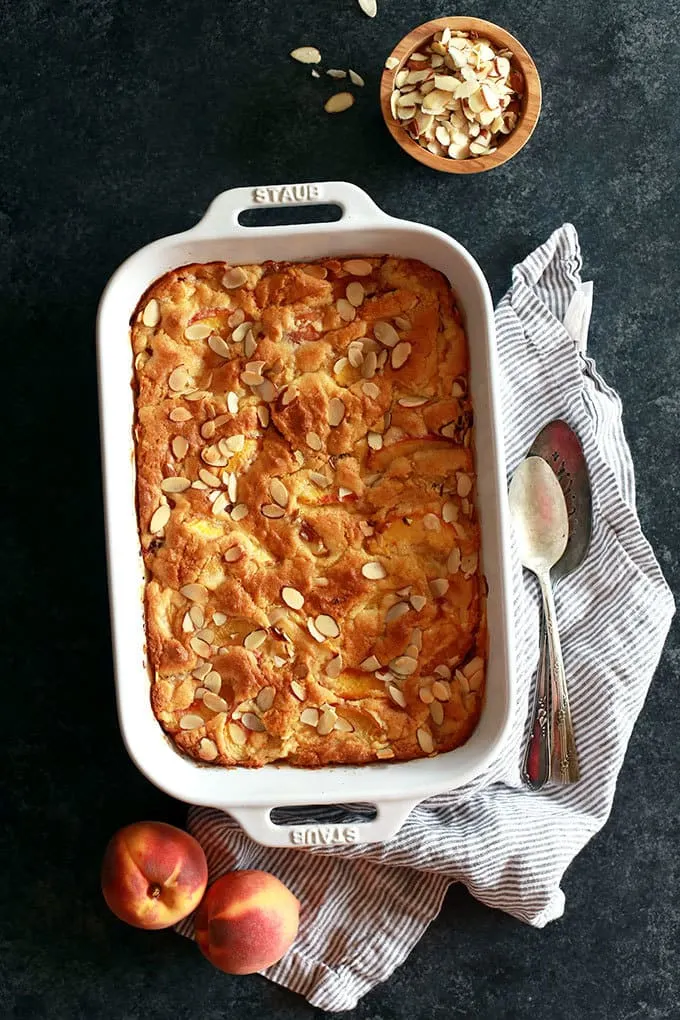 Refrigerated crescent rolls serve as a crust in this tasty dessert. It is then filled with cheesecake and apples, baked until golden, and sprinkled with cinnamon and sugar.
Oh my! Get ready to indulge yourself in these autumn-inspired flavors year round.
This dessert is non-holiday specific so it's perfect for Thanksgiving or Christmas! But it's also a great cheesecake for Mother's day or even summer holidays like Fourth of July.
Whenever and wherever you decide to present this cheesecake, be sure to grab yourself a big piece before it's devoured by everyone else! Soft & so creamy! Cinnamon sugar, apples, and cheesecake mix enveloped by crescent rolls are melt-in-your-mouth perfection.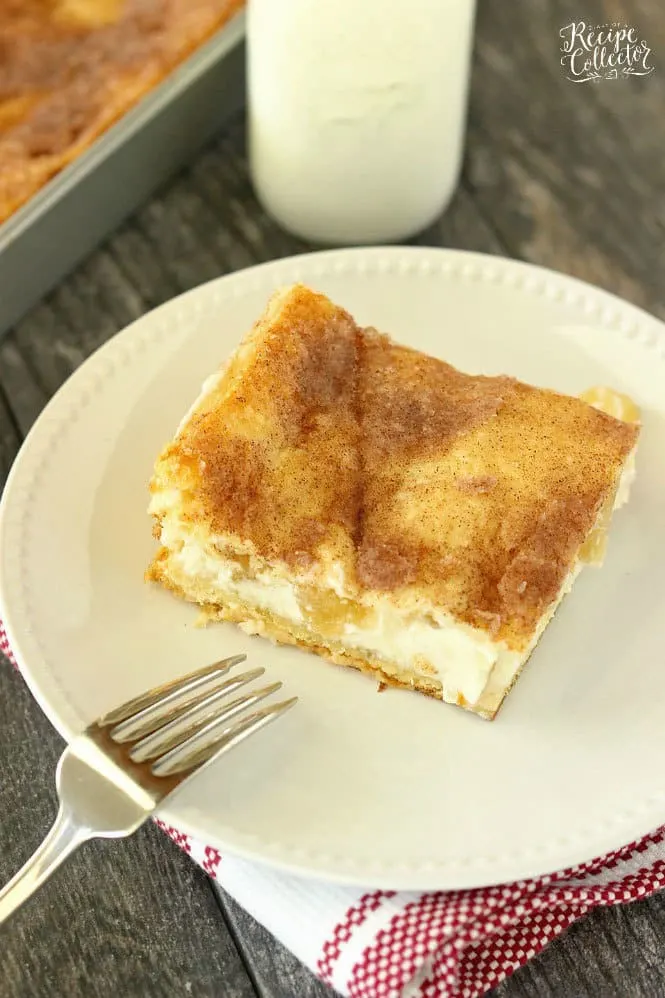 ---
This weekly meal plan has been brought to you by:
Fake Ginger | Diary of a Recipe Collector | Honey and Birch | Melanie Makes | NeighborFood
SaveSave
SaveSave