A weekly family meal from your favorite bloggers featuring 5 main dishes, a breakfast, side dish, appetizer and 2 desserts. Leave the thinking to us and the eating to you!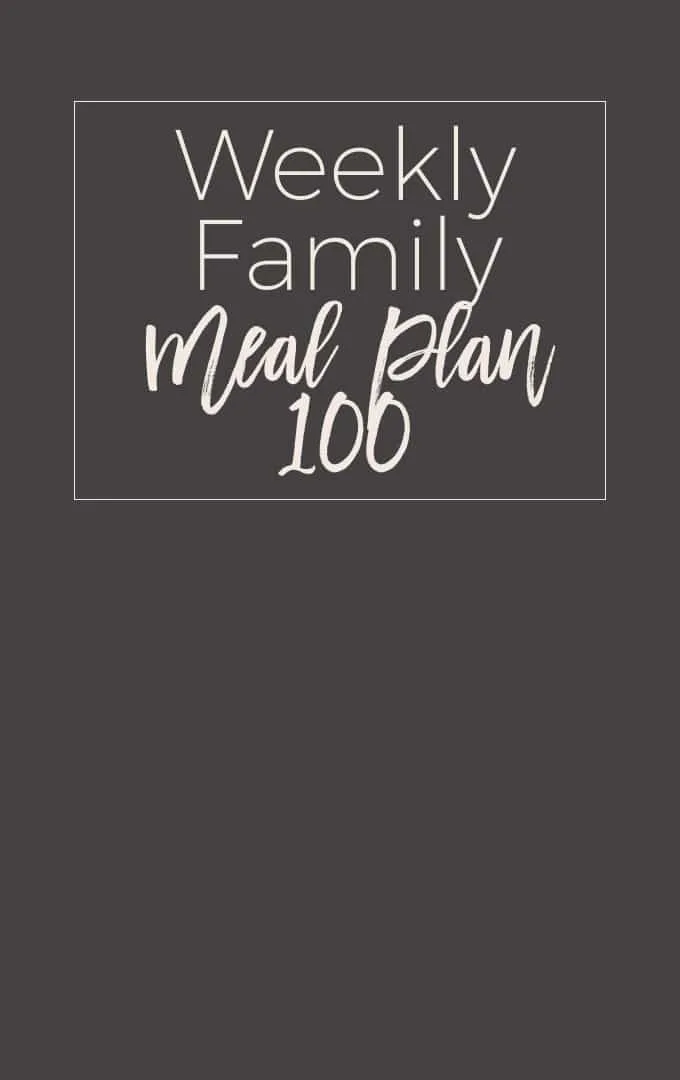 I have been traveling so much that I missed last week's meal plan. Right after Austin, we took a surprise trip to Vegas for 2 days. 48 hours in the city of sin and I came home a few dollars lighter and with a tan.
Then I went to New Orleans with my girl Jocelyn to take some photographs of her, her mom and her aunt while they traversed the streets. SO many pretty colors in NOLA – I want to go back for a bit longer.
Next week I go to Berlin and hopefully I get a few weeks off. My body is tired (and my mind is tired of airplanes!) In the meantime, I have a new meal plan for you and your family, just in time for going back to school.
Happy Saturday!
---
Weekly Family Meal Plan #100
Main Dishes
Bacon Cheeseburger Sliders – Fake Ginger
Bacon Cheeseburger Sliders are the easiest way to serve burgers to a crowd!
Hawaiian rolls are layered with shredded cheddar cheese, a ground beef mixture with onions, ketchup, mustard, and pickles, and then even more cheese. Finally, these sliders are drizzled in a delicious brown sugar glaze and sesame seeds before baking until golden brown.
This recipe is super easy to double or even triple if you're trying to feed a crowd. An excellent slider to serve at any kind of party!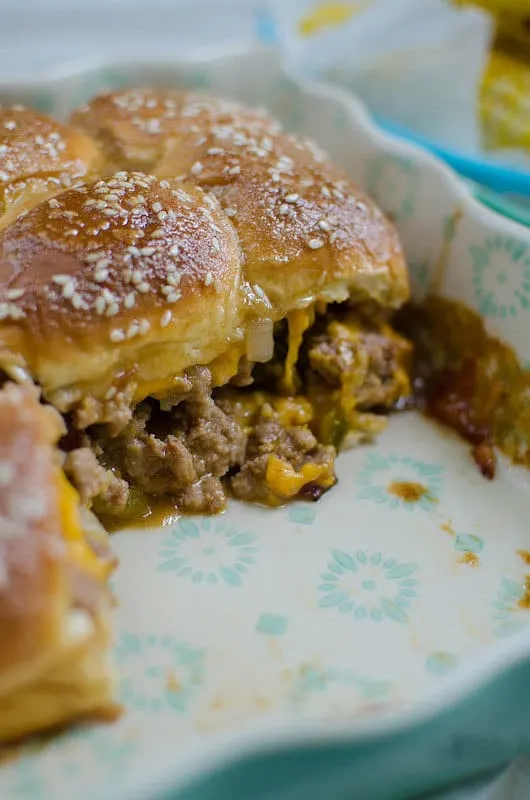 Cheesy Tomato Pasta Skillet – Honey and Birch
This 30-minute cheesy tomato pasta skillet recipe is perfect for weeknight dinners or for big-batch party meals.
Cream cheese and tomato sauce drown seasoned ground beef, onions, and the secret ingredient arugula for a cheesy, saucy, hearty skillet! If you're looking for game day meals, this is the crowd-pleaser you've been searching for!
A comforting dinner for the colder months, and an indulgent meal for those warmer days.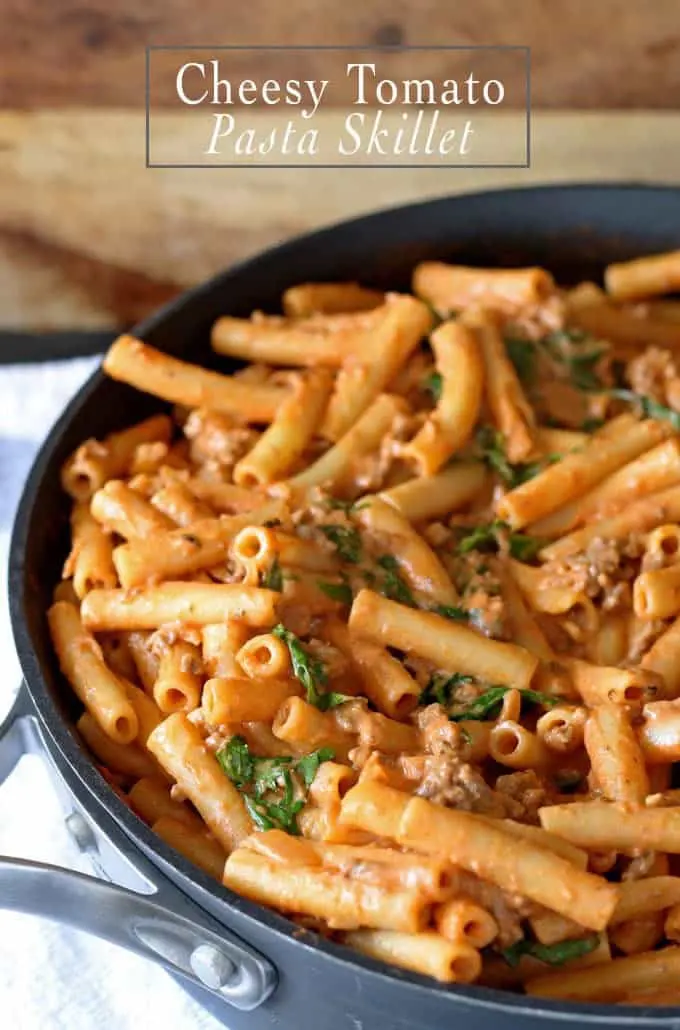 Chicken Fajita Bowlrito – Diary of a Recipe Collector
You might be wondering what in the world a bowlrito is, right? It's all those great fajita fixings like mexican rice, beans, onions, peppers, chicken, lettuce, and tomatoes in bowl form.
It's total comfort food! All the great taste of chicken fajitas minus the tortillas! This meal comes together really quickly by making the chicken in the slow cooker. This is seriously a huge time saver for weeknight meals!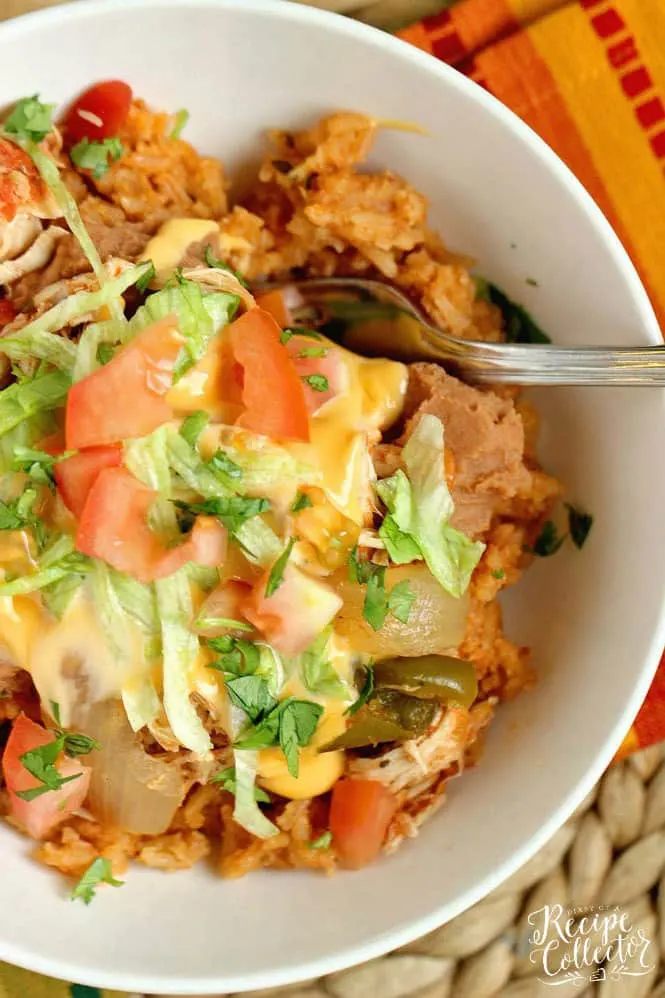 Parmesan Lemon Linguine with Arugula – NeighborFood
This Parmesan Lemon Linguine with Arugula is a wonderfully simple recipe for a creamy, comforting pasta dish.
The cheese and cream make this pasta dish wonderfully rich, while the lemon lifts the dish. Ingredients can be switched up based on your whims or how badly you need to go to the supermarket.
Grab whatever pasta, herbs, and veggies you have on hand, and you'll have a lovely bowl of pasta ready to see you through the weeks of winter.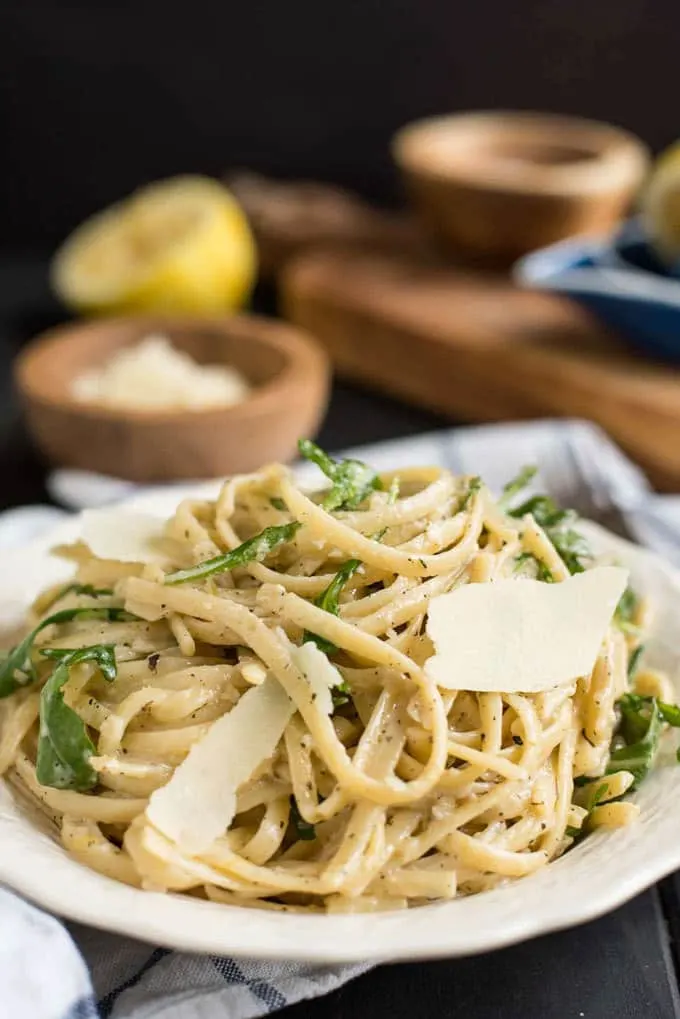 Pepperoni Pizza Rolls – Melanie Makes
These Pepperoni Pizza Rolls are absolutely nothing like anything you can find in the grocery store freezer section. A fluffy, homemade brioche bread dough is layered with pizza sauce, garlic, pepperoni, mozzarella cheese and basil before being cut into rolls.
After baking, they're sprinkled with even more cheese and basil to entice you even further. This recipe is seriously addicting! This recipe yields 36 rolls but don't let that alarm you. Any extras can be stored in the freezer!
Simply defrost, reheat and they're ready for a lunch box as a treat for your kiddos or quick dinner when you haven't had time to make anything else.
Breakfast
Glazed Blueberry Biscuits – Fake Ginger
This biscuit recipe is perfect for days that you need a little summer in your life!
Blueberries are gently folded into this lightly sweetened biscuit dough. Then baked at 9-12 minutes for golden brown perfection, then drizzled with a simple glaze. Slice these biscuits while still warm, and sandwich them with loads of fresh strawberries & whipped cream for the ultimate sweet biscuit experience!
Serve at tea time with a cup of earl grey, or a flute of prosecco…Your choice!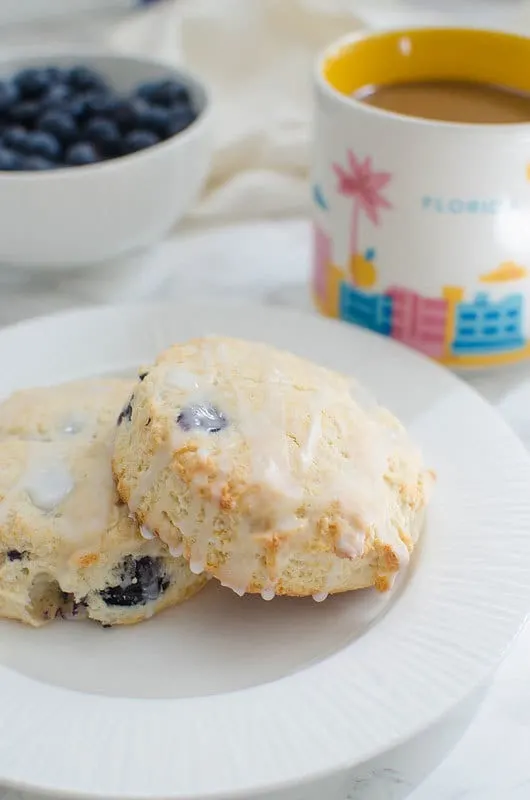 Side Dish
Balsamic Grilled Vegetables with Goat Cheese – NeighborFood
This Balsamic Grilled Vegetables recipe uses the best summer produce to make a sweet, tangy vegetable side dish with the fire-roasted taste of the grill! Each bite is a little different, with loads of texture and different flavors to enjoy.
This recipes makes a large batch of vegetables for you to either feed a crowd or feed yourself all week long! With plenty of ways to use up any leftovers, you can't go wrong with this fresh, and tangy side dish.
Appetizer
Cheesy Jalapeno Egg Squares – Diary of a Recipe Collector
This recipe is so easy and perfect for egg lovers! This Cheesy Jalapeno Egg Squares recipe is a great one to have on hand when you need a quick appetizer or even breakfast.
With only 4 ingredients needed to whip up this recipe, it's also low carb! This is great substitute for deviled eggs at your next holiday gathering! Cheesy, with mild heat you can't lose with this eggy recipe!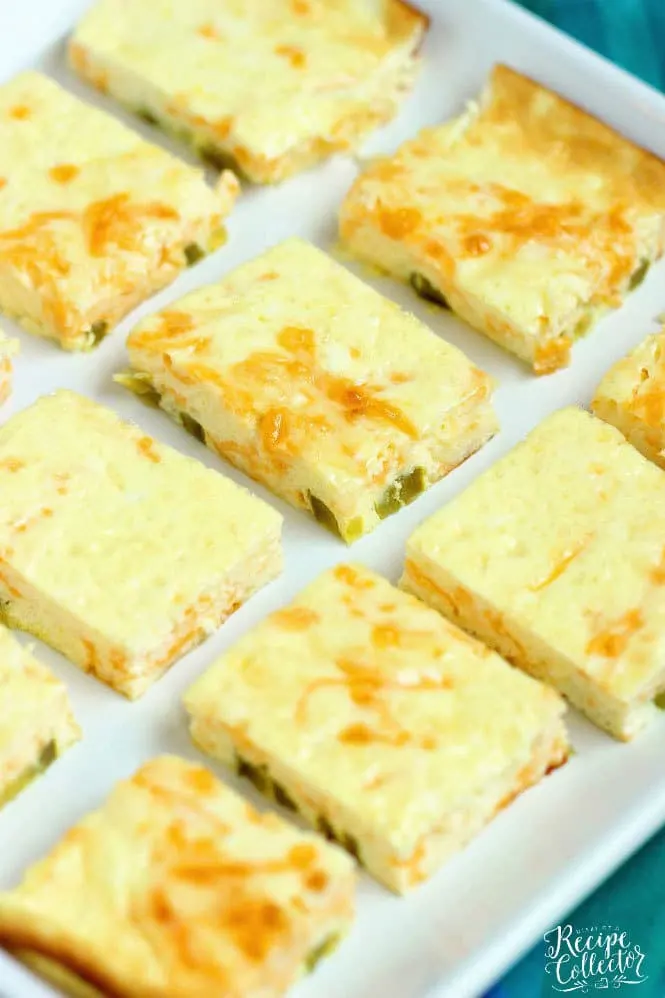 Dessert
Pumpkin Pie Milkshakes – Honey and Birch
Enjoy the flavors of fall all year round with one of these pumpkin pie milkshakes! Whip up this milkshake recipe any time of year, should a pumpkin pie craving appear!
Simply blend your favorite brand of vanilla ice cream, followed by pumpkin puree, pumpkin pie spice mix, and milk all together. Top it off with whipped cream & graham cracker crumbs to complete this spiced pumpkin delight!
Also a great way to use up any leftover pumpkin puree from any fall recipes!
Dulce de Leche Swirl S'more Brownies – Melanie Makes
Forget the campfire! These Dulce de Leche Swirl S'mores Brownies are where it's at!
A base of graham cracker crumbs is topped by a rich, fudgy brownie. Then dollops of dulce de leche are plopped onto the brownie batter and then swirled throughout to ensure each bite is as decadent as the one prior. Slathered with chocolate chips, these brownies are finally topped with marshmallows and broiled 'til golden brown.
This s'mores brownie dessert mashup is truly a sweet tooth's dream come true. Indulgence at its finest!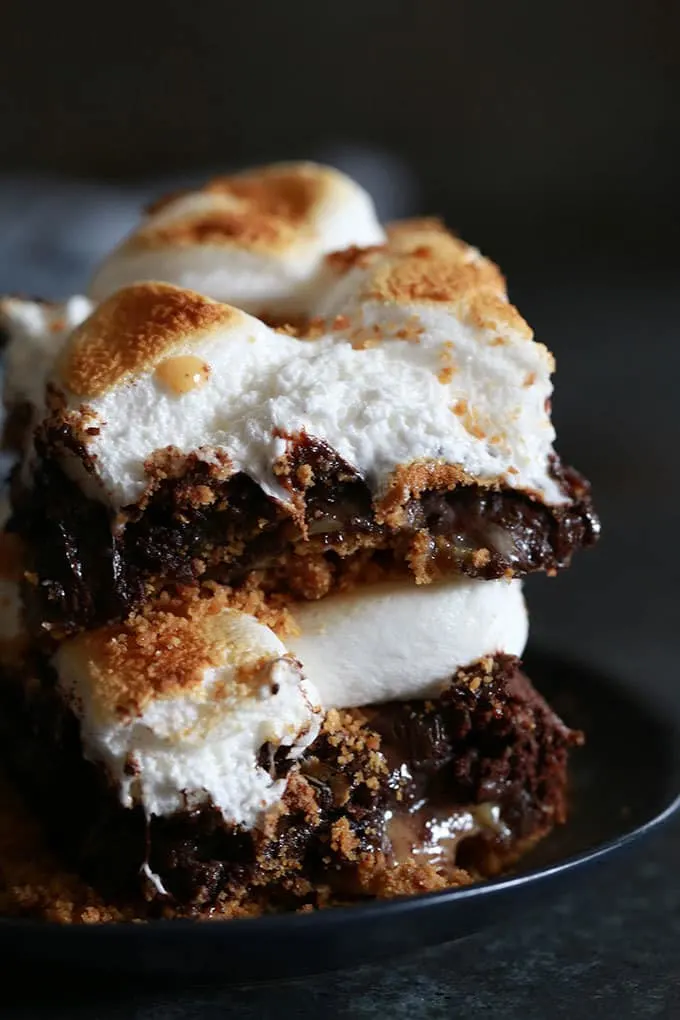 ---
This weekly meal plan has been brought to you by:
Fake Ginger | Diary of a Recipe Collector | Honey and Birch | Melanie Makes | NeighborFood
SaveSave
SaveSave