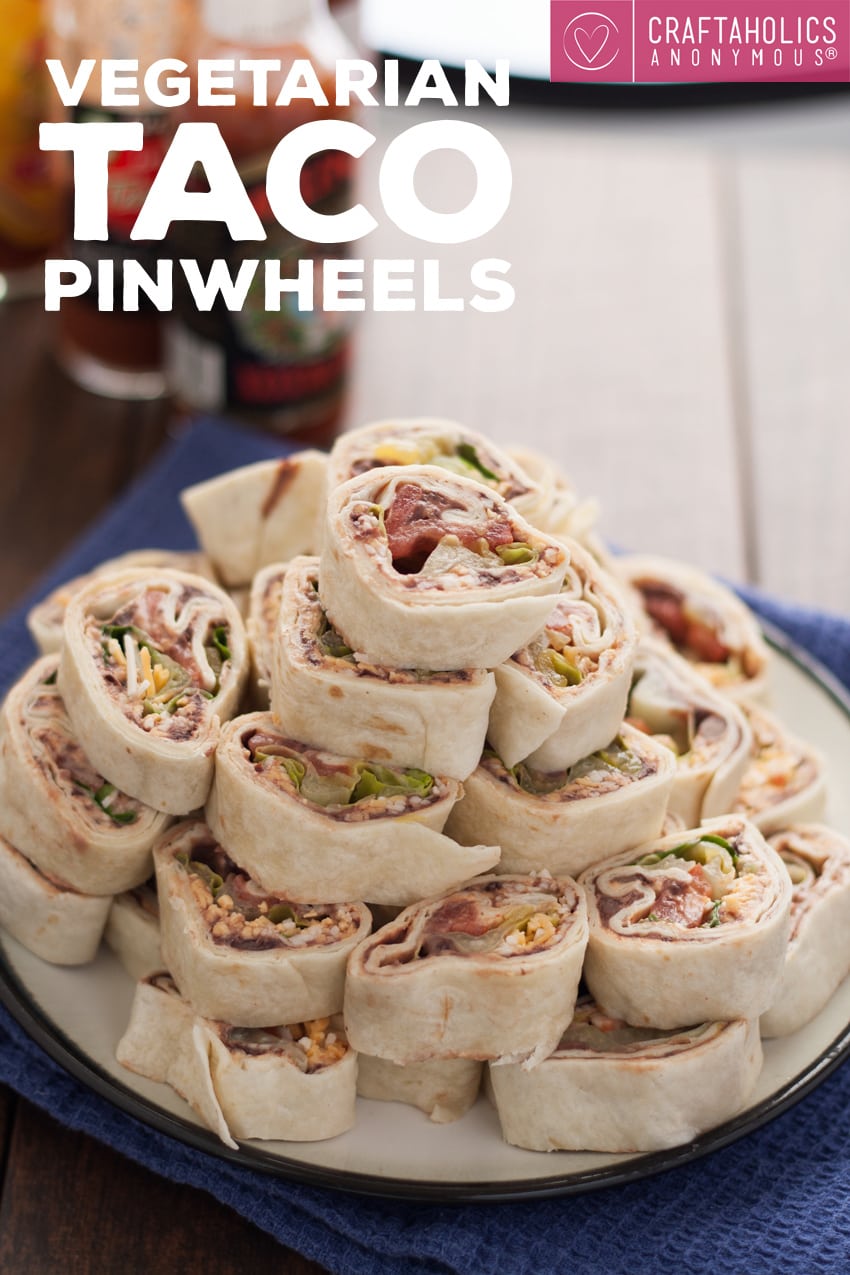 Every month I share a fun recipe over at Craftaholics Anonymous, one of my favorite crafting websites. Ever. This month's recipes, vegetarian taco pinwheels, is a fun finger food. I had the uncut rolled tortillas chilling in the fridge and Mr. B. was all like, "Hey, what are those burrito looking things in the fridge?"
And then I cut them up for him and he was happy. And full.
Head over to Craftaholics Anonymous for the recipe and make these for your next party or when you go tailgating!