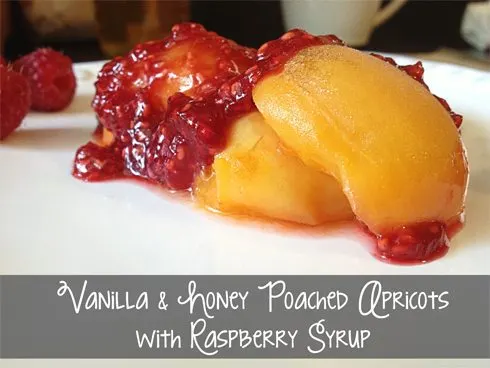 Mr. B and I are on the hunt for the perfect dairy free dessert. I've been having trouble finding some items on the ingredient lists of the more delicious looking recipes and its been adding to my dairy-free frustration. Overall, we are really making strides with the whole thing – I have successfully screwed up a few recipes so we have been able to cross those off our master list of dairy free recipes. It always feels so good to shorten lists…
Anyway, I bought a lot of fruit last time I was at Trader Joe's and we were in need of some sweetness. Mr. B has been working a lot of overtime shifts to help with spending cash for our upcoming trip to Poland (more on that later), so I woke up early one day to surprise him with a dessert to take to work with him.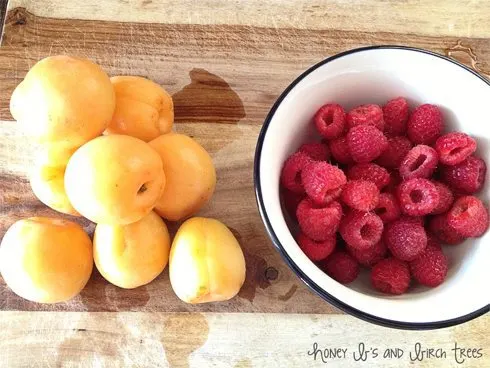 I was a little nervous because I've never had an apricot before, but they looked so delicious in the store and I bought them anyway. Never too late to try, right? I wasn't entirely sure what would go well with them, but I had a good feeling about the raspberries. This turned out so well and was so easy – it took about 30 minutes total to make and we will definitely make it again.
Vanilla and Honey Poached Apricots with Raspberry Syrup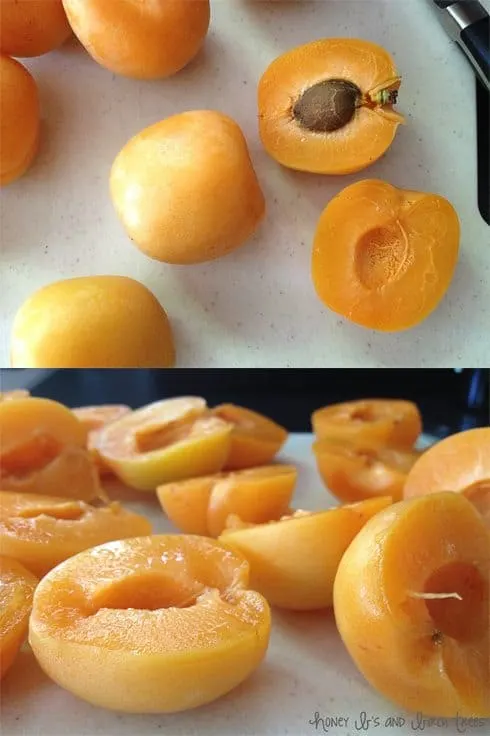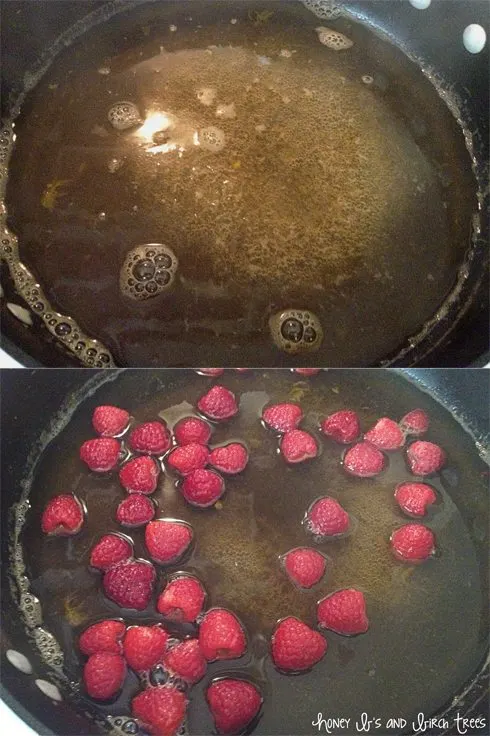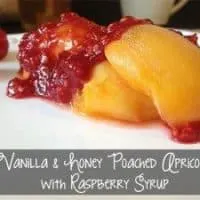 Vanilla and Honey Poached Apricots with Raspberry Syrup
Ingredients
9 apricots, halved lengthwise and pitted
1 cup of fresh raspberries
1 cup of water
1 tablespoon of vanilla extract
3 tablespoons of honey
3 tablespoons of sugar
Instructions
In a deep saucepan, combine the water, vanilla extract, honey and sugar. Cover and bring to a simmer over medium heat for about 5 minutes.
Add the apricots and simmer, covered for 3 minutes. Turn the apricots and simmer for 2 more minutes.
Remove the apricots using a slotted spoon and transfer them to a dish. Keep the stove on medium while transferring.
Add the raspberries to the poaching liquid. Using a spoon, smash the raspberries.
Cover and boil the syrup for 20 minutes, or until the liquid has reduced to about a 1/2 cup of syrup.
Drizzle the syrup over the apricots and refrigerate for 30 minutes before serving.
The smell of the raspberries boiling was intoxicating – I wanted to eat it alone without the apricots. This whole thing – the apricots with the syrup – would be delicious over vanilla ice cream or pound cake. We were very pleasantly surprised with how delicious this was and I threw it all together which made it even better. Enjoy!
xoxo,
JennyB