Tips for hosting a cookie baking party – the perfect holiday and cold weather activity! Plus, a handy printable shopping list for your next trip to Walmart.
This blog post was sponsored by KING'S HAWAIIAN® Brand but the opinions are all my own. #HostwithKH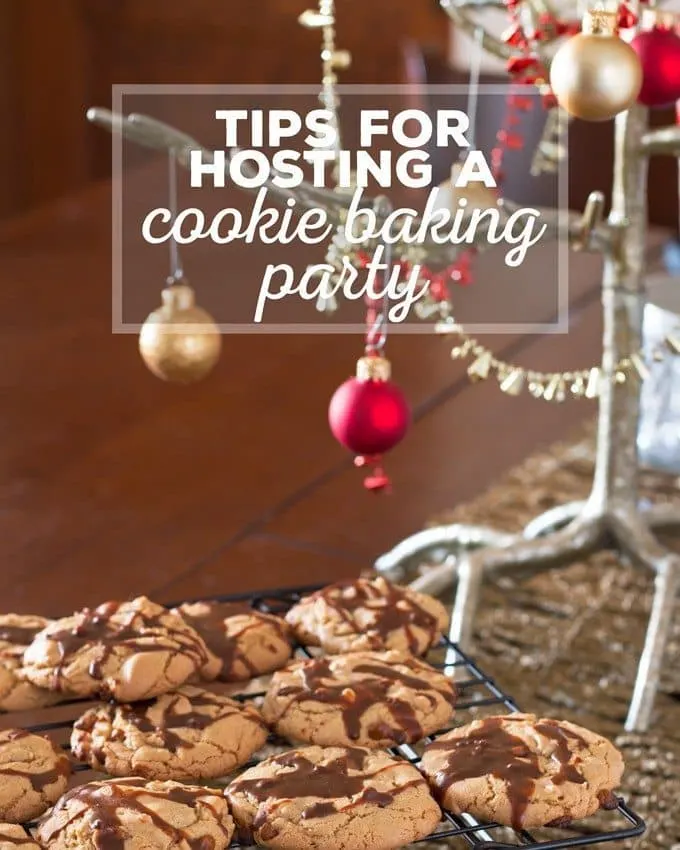 Today is National Cookie Day and I think it is the perfect day to host a cookie baking party. In fact, I am hosting one today – my sister and my cousins are coming over tonight to bake with me.
The last time I had the girls over to bake cookies, I made a lot of mistakes – not enough butter was one of them. This time, however I am prepared. So you can also be prepared, I have put all of my tips for hosting a cookie baking party in one place – they will definitely help you out!
Tips for Hosting a Cookie Baking Party
Take Inventory
Take inventory of what is in your pantry, fridge and in your cabinets at least one day prior to your party. Plan to go to the store at least once because even if you have baking tools and supplies, you are going to need groceries.
I went to Walmart for all of my supplies – from groceries to baking tools to food, including the KING'S HAWAIIAN® Sweet Dinner Rolls – I was able to pick up all of the items I needed with just one shopping trip!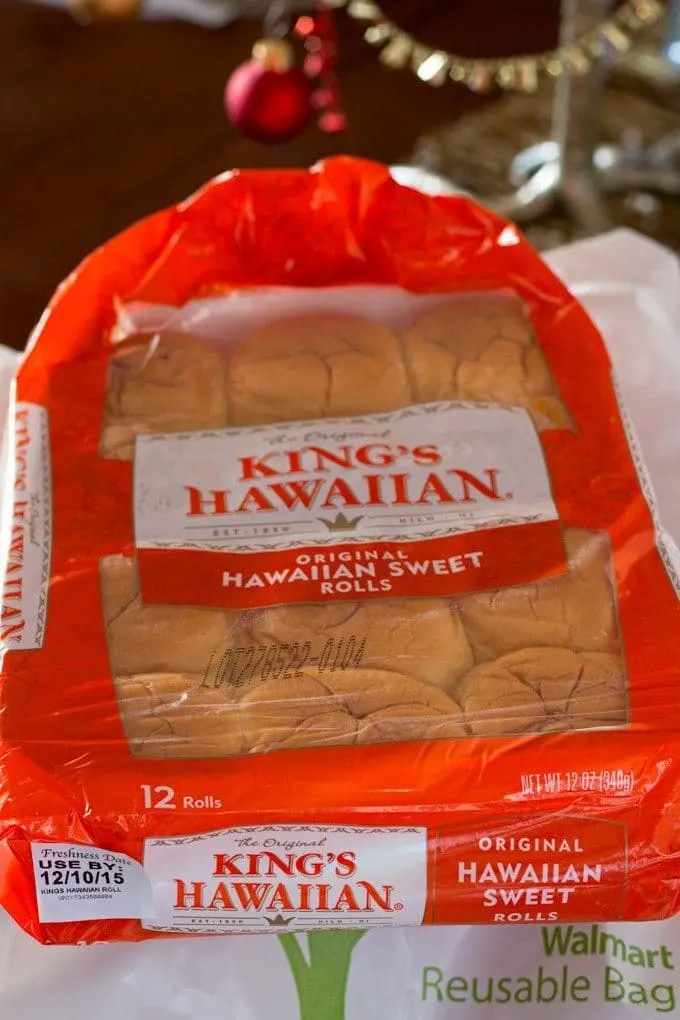 Groceries and Supplies
Fresh ingredients make for better baking so plan to buy some new items. The following ingredients should be replaced if they are over 6 months old: flour, baking soda, and baking powder. You'll also need sugar, salt, butter, and vanilla extract.
Go through your recipes and see if you need any specialty ingredients. Possible ingredients you may need include chocolate chips, sprinkles and walnuts. Don't forget to add those to your grocery list!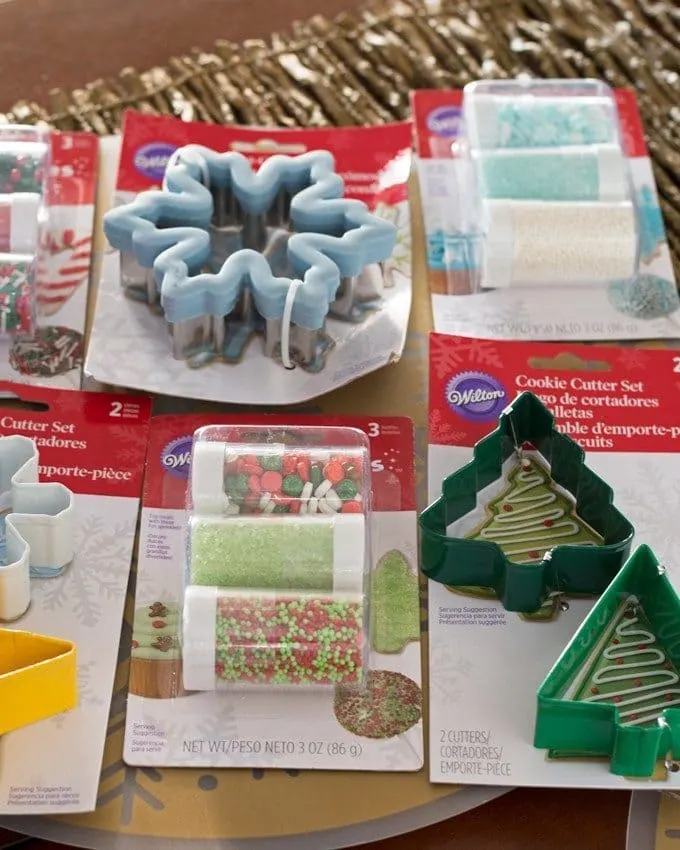 Baking Tools
Most people have 1 set of baking tools (spatula, whisk, measuring cups, etc) and that is all they need for regular baking. If you are hosting a cookie baking party however, it is a good idea to have more on hand – otherwise, only one person will be doing the stirring, whisking, and so on.
You will need extra baking sheets, cooling racks, parchment paper, spatulas, whisks, measuring cups and spoons. Ask your cookie baking party participants if they can bring theirs, or add those items to your shopping list too.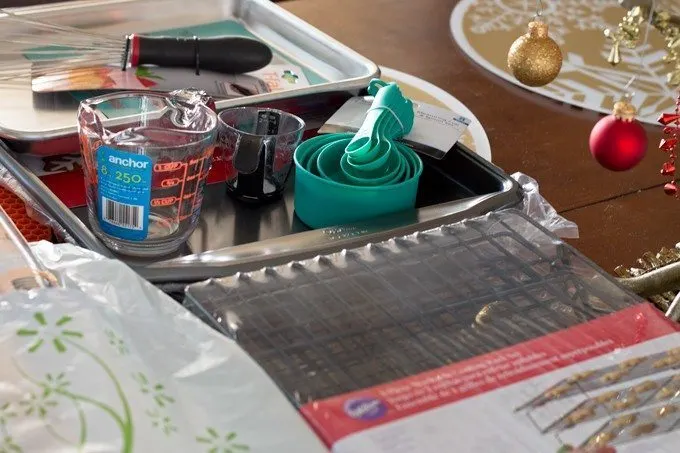 Pick Cookie Recipes
Picking cookies recipes is one of my favorite parts of a cookie baking party. I suggest asking your guests a week ahead of time if they have any specific recipes they want to bake. Request that the recipes be sent to you by email so you can add any odd ingredients to your grocery list.
These are some of my favorite cookie recipes:
If you are looking for more ideas, check Pinterest!
Food and Drinks
In the excitement of "everything cookie", it is easy to forget that your diet cannot consist of purely sugar and baked goods. Depending on the time of your party, plan an easy slow cooker dinner or a spread of appetizers. I will be going with a brand new recipe using KING'S HAWAIIAN® sweet dinner rolls tonight so that we can graze while we bake.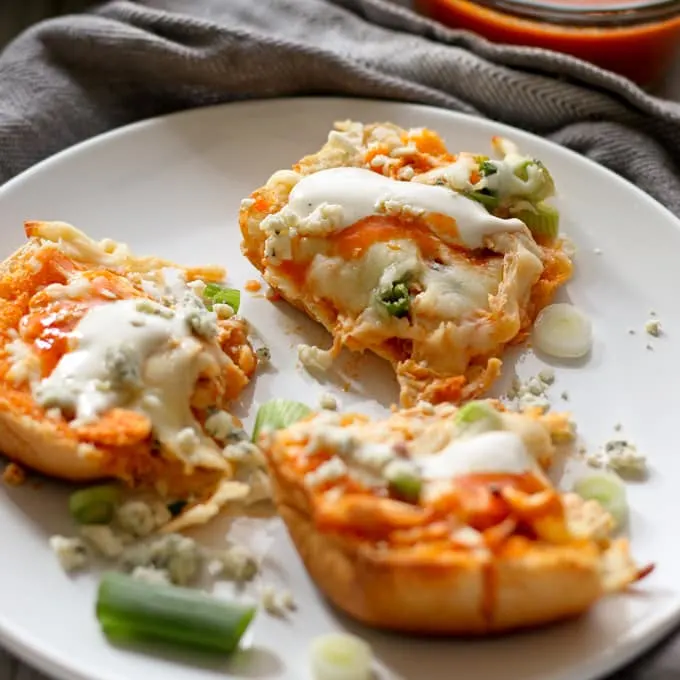 I made my recipe for buffalo chicken pizza bread – it's great for parties because its so easy to pull apart and eat.
You know your guests and what they like to drink. My drink suggestions include water, hot chocolate, bubbly and wine. Or, even better, ask that your guests bring a beverage and you provide the food!
Packing Ideas
Most likely, the cookies will be shared amongst the bakers so you will need to pack most of them up and send them on their way.
Some of my favorite ways to pack up baked goods are plastic storage containers, plastic bags, shirt boxes lined with parchment paper and cookie tins. I also like cellophane bags that are made for cookies – keep an eye out for them when you are doing your shopping!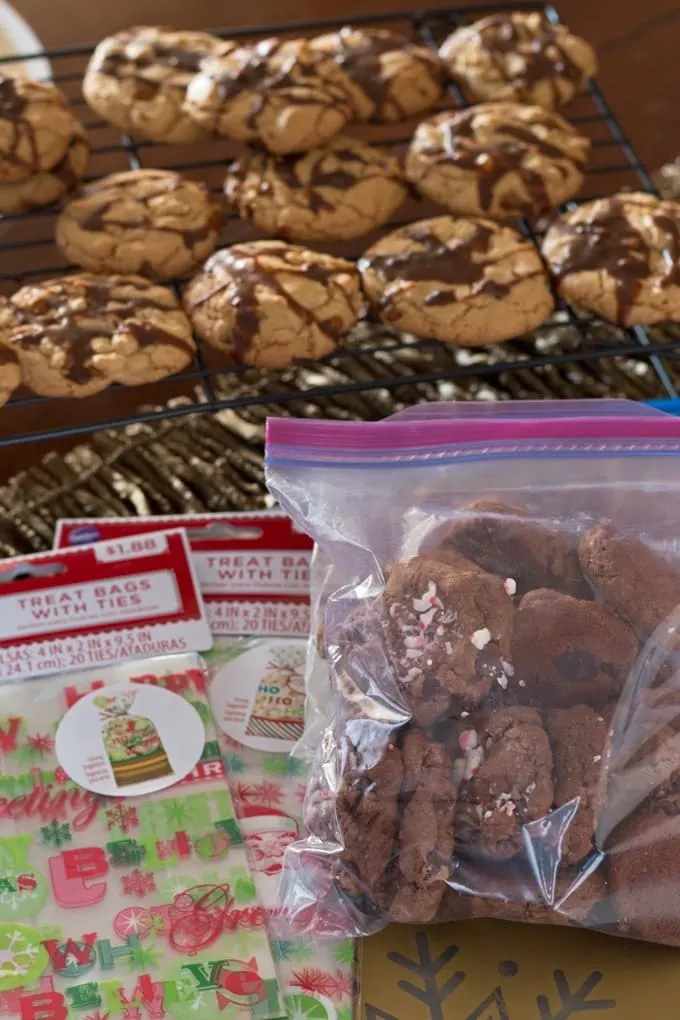 Have Fun
Don't worry about spillage – you can clean it all up when your guests leave. Play fun music (I know there will be some booty shaking here tonight) and let loose. I have 3 aprons ready for me and my ladies and we are going to have a messy good time baking cookies tonight!
Printable Grocery List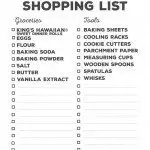 So you don't forget any important items when you head to Walmart for your next shopping trip, I have made a printable "Cookie Party Shopping List". Just right click on the link to the left and download!
---
I hope you have a great time with your cookie baking! Thank you to KING'S HAWAIIAN® Brand for sponsoring this post!