The perfect picnic meal plan – delicious recipes, easy printable, food bars and more! All you need is perfect weather and you're set.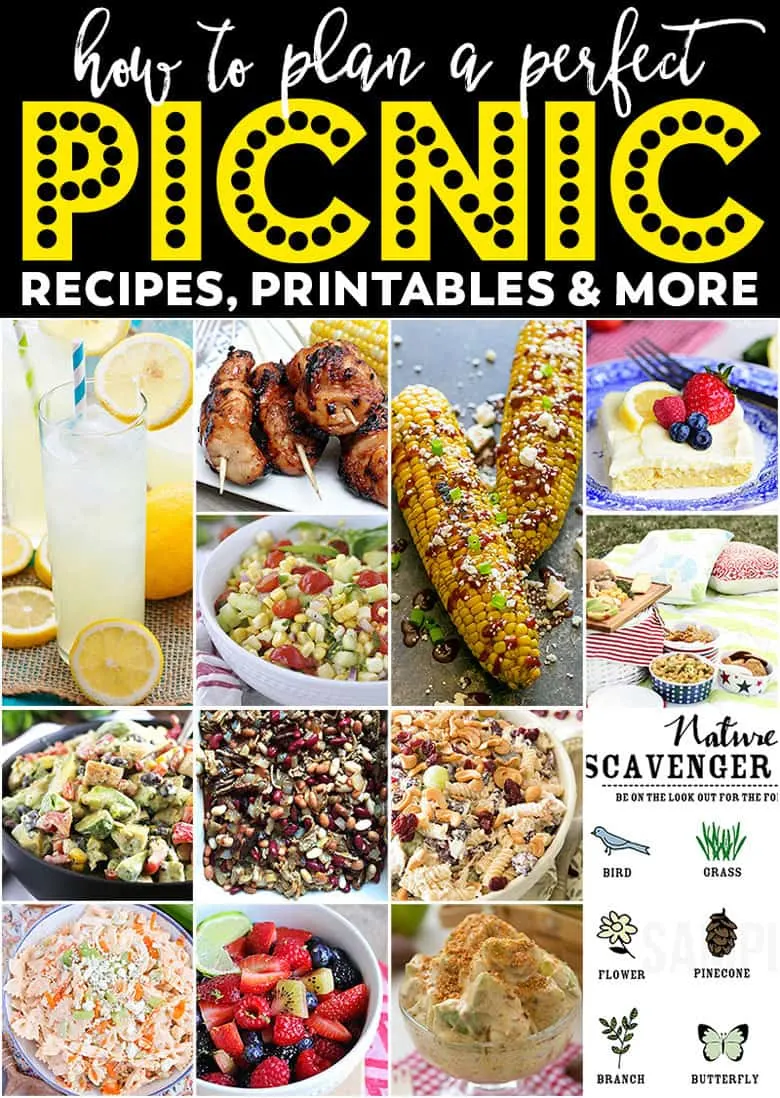 Summer is finally here! In addition to BBQs and holidays, why not have a good old fashioned picnic? Gather your red and white tablecloths, a wicker basket or two and your family.
These appetizers, side dishes, entrees and decorations are sure to make for the most fun picnic you've ever had!
---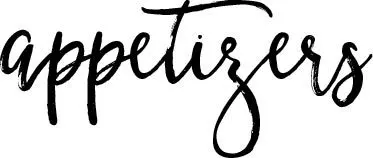 Honey Lime Berry Salad – The Baker Upstairs
This honey lime berry salad screams summer! Fresh berries, lime zest, and honey combine to make a dish that's fresh and bursting with flavor.
Fresh strawberries, blueberries, blackberries, raspberries, and kiwi make up this refreshing fruit salad. But it works with any type of fruit that you have around the house!
But don't omit the honey and lime because it's what amps up this berry salad to make it extra delicious! All summer long this is a family favorite. A great fruit salad for brunch, or as light dessert after the family meal. The acidity from the lime and kiwi make this fruit salad a great traveling dish.
It's a great salad for picnics! Simply eat it right out of the bowl with your fingers. It's just that simply delicious.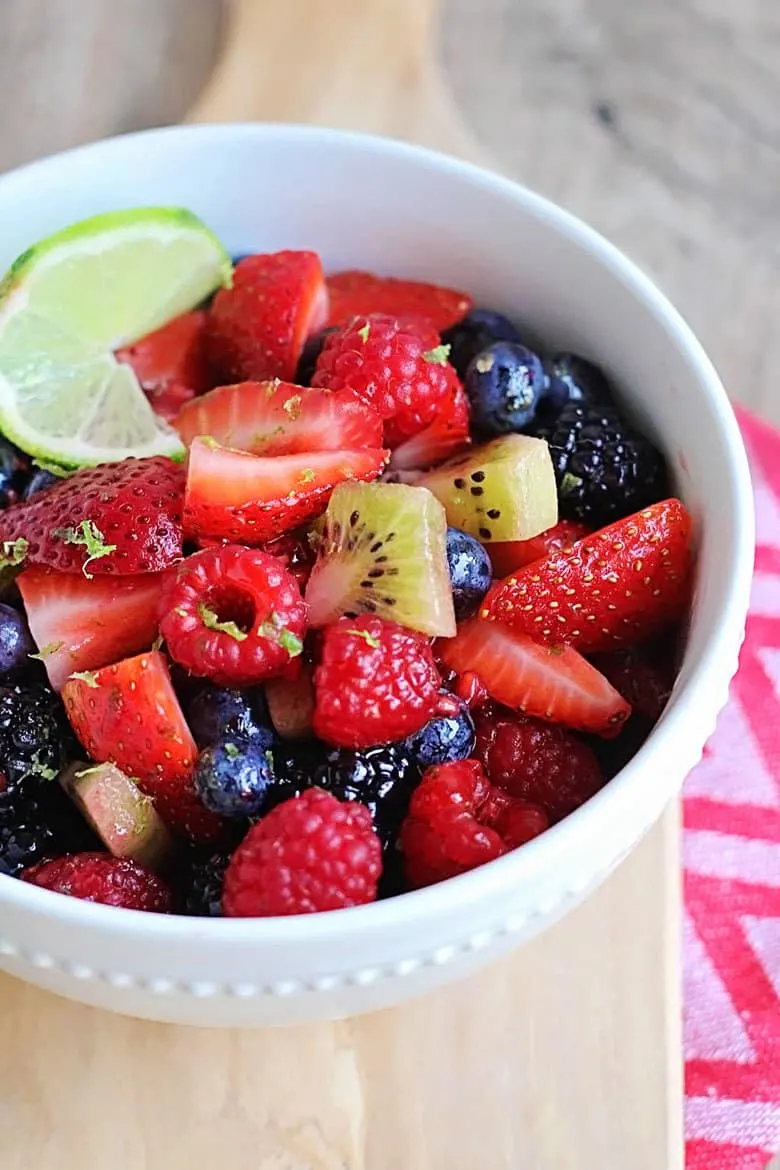 Cherry Tomato Corn Salad – Your Homebased Mom
Fresh corn on the cob and cherry tomatoes from the garden make this Cherry Tomato Corn Salad easy and delicious! It's almost too pretty to eat, but eat it anyway!
The addition of the cucumber into the salad and the little bit of jalapeno gives you a nice surprise once in every few bites. Refrigerate this salad after assembling for a few hours to allow the flavors to all meddle together.
If you're thinking this salad won't hold up during a picnic, you'd be wrong! Simply keep the dressing mixture separated from the vegetables until you're ready to eat it. And bam, you've got a light refreshing corn & tomato salad to pair with the rest of your picnic spread!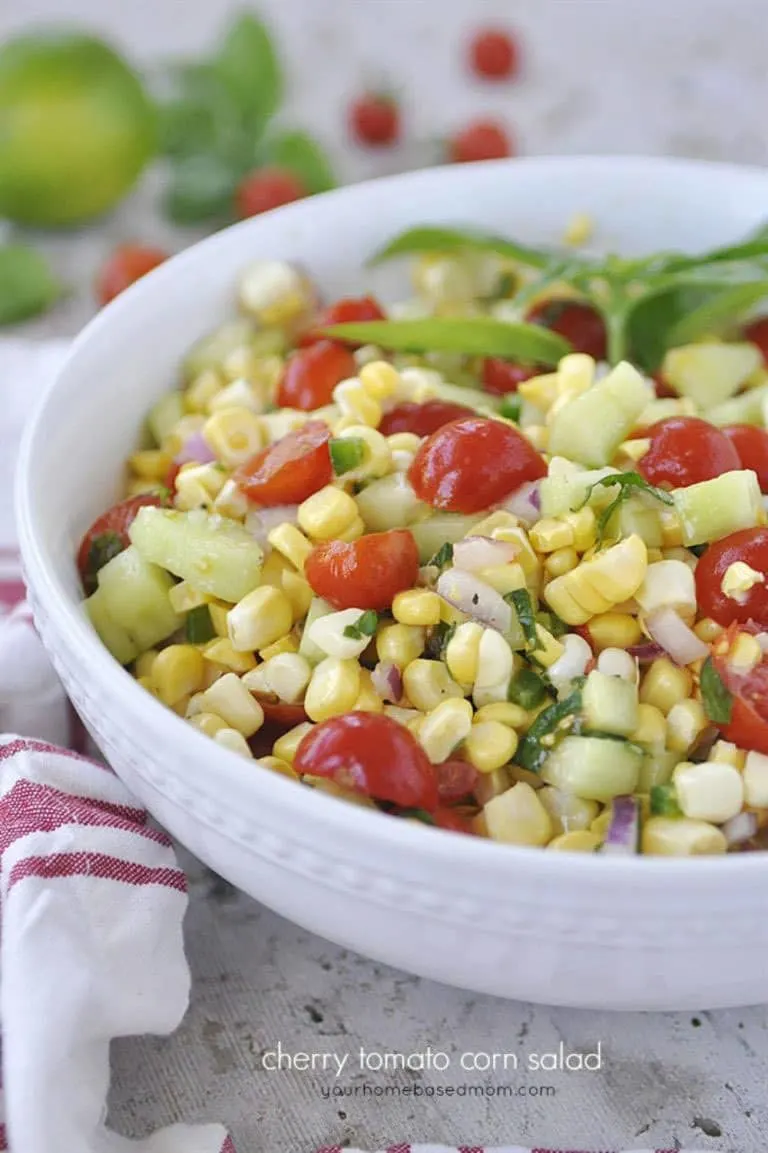 Sriracha Cheese Grilled Corn – Sweet C's Designs
This recipe is bursting with spicy sriracha flavor and topped with creamy cotija cheese for a delicious spicy smoked corn on the cob that is a huge hit at summer parties and cookouts. Salty and bursting with flavor this corn appetizer is slightly sweet, and so fun to eat! It's the perfect summer side dish.
Depending on how spicy you like your corn, you can either drizzle the sriracha directly onto the corn (for a spicier kick) or mix it in with the garlic butter for a more subtle, smoky twist.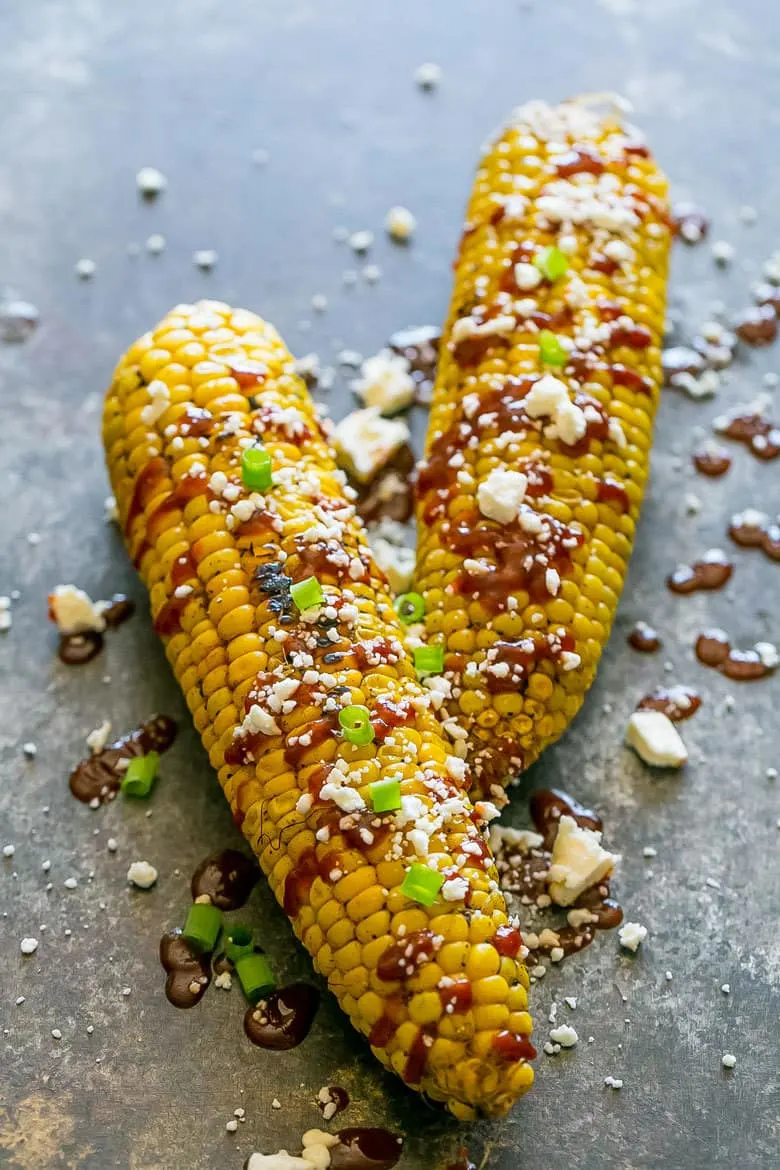 Cashew Chicken Rotini Salad – Julie's Eats & Treats
If you're looking for a delicious pasta salad that's a little different than the norm you need to try this recipe! It's loaded with so many amazing flavors!
Ranch dressing and mayonnaise keep rotini noodles moist. While cubed grilled chicken provides tons of protein! Grapes, cranberries, and cashews bedazzle this pasta salad with sweetness & crunch.
It is going to become your new favorite pasta salad recipe! Perfect as a 4th of July side dish! But really, it's perfect any time, all year round. Trust us, we make it all the time!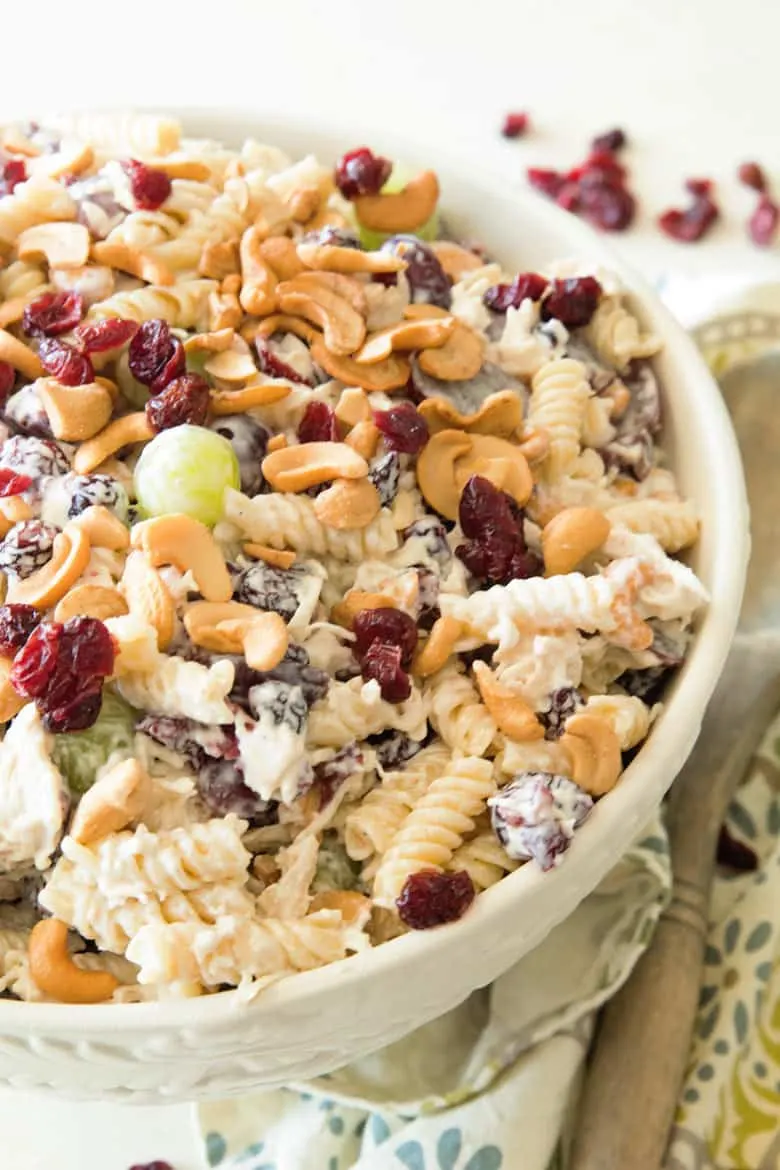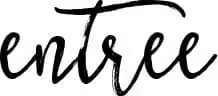 Root Beer Baked Beans – Reluctant Entertainer
These best-tasting Root Beer Baked Beans are hearty and thick, sweet and savory. This recipe encourages you to take off that apron (once you get the meal on the table), get out of the kitchen, grab a plate of food, and join your guests!
We all fall into "hostess" modes sometimes that actually twist us into "hot messes" instead. This meal requires minimal effort, yet provides loads of flavor that are easily paired with grilled hot dogs & fresh fruit.
Bacon, turkey, and 3 varieties of beans pack this dish with protein. Ketchup, dijon mustard, root beer, and brown sugar & spices transform these beans into slightly sweet and tangy delights! Grab a beer, and let the heavenly aroma of these beans baking in the oven subdue your hostess neuroses.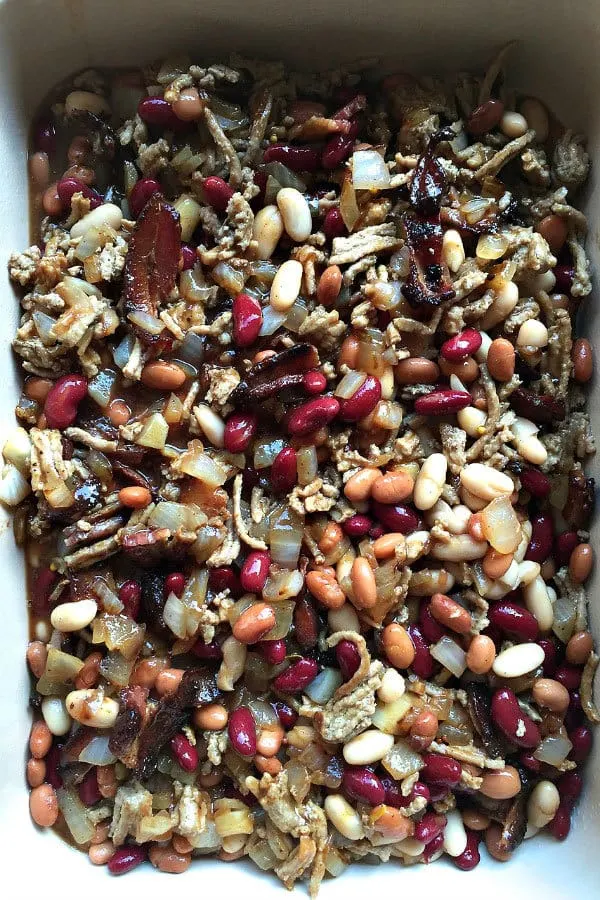 Grilled Chicken Avocado Salad – Honey and Birch
This grilled chicken avocado salad is easy to make, delicious, and doused in a homemade jalapeño cilantro dressing.
To make the jalapeno cilantro dressing, simply throw all of the ingredients into a food processor and puree. The results are a thick and creamy dressing that is delicious with everything! Seriously, this salad dressing is great for dipping veggies, salads, or dolloped on top of a steak.
But especially for this avocado salad packed with bell peppers, black beans, corn, and fresno peppers! This salad is hearty and nutrient enough to be a complete meal all on its own. But if you're looking for more, pair this dish with pimento sliders or a plate of fresh fruit.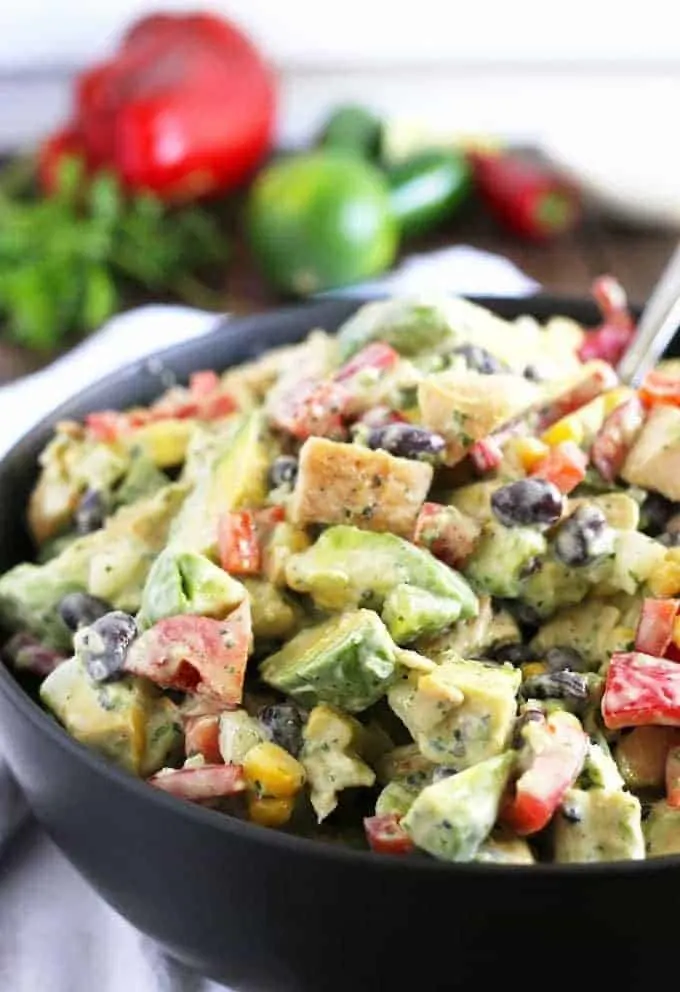 Sweet Maple Barbecue Chicken Kabobs – A Dash of Sanity
Maple syrup adds a touch of caramelized sweetness to this sauce. It isn't overly sweet, like honey barbecues sauces can sometimes be.
Brown sugar, ketchup, red wine vinegar, water, pure maple syrup, Worcestershire sauce, ground mustard, paprika, salt and pepper marinate chicken tenders overnight to create a juicy, super flavorful kabob meat. These sweet & tangy kabobs are great served with grilled corn on the cob, cornbread, and coleslaw.
The perfect barbecue meal!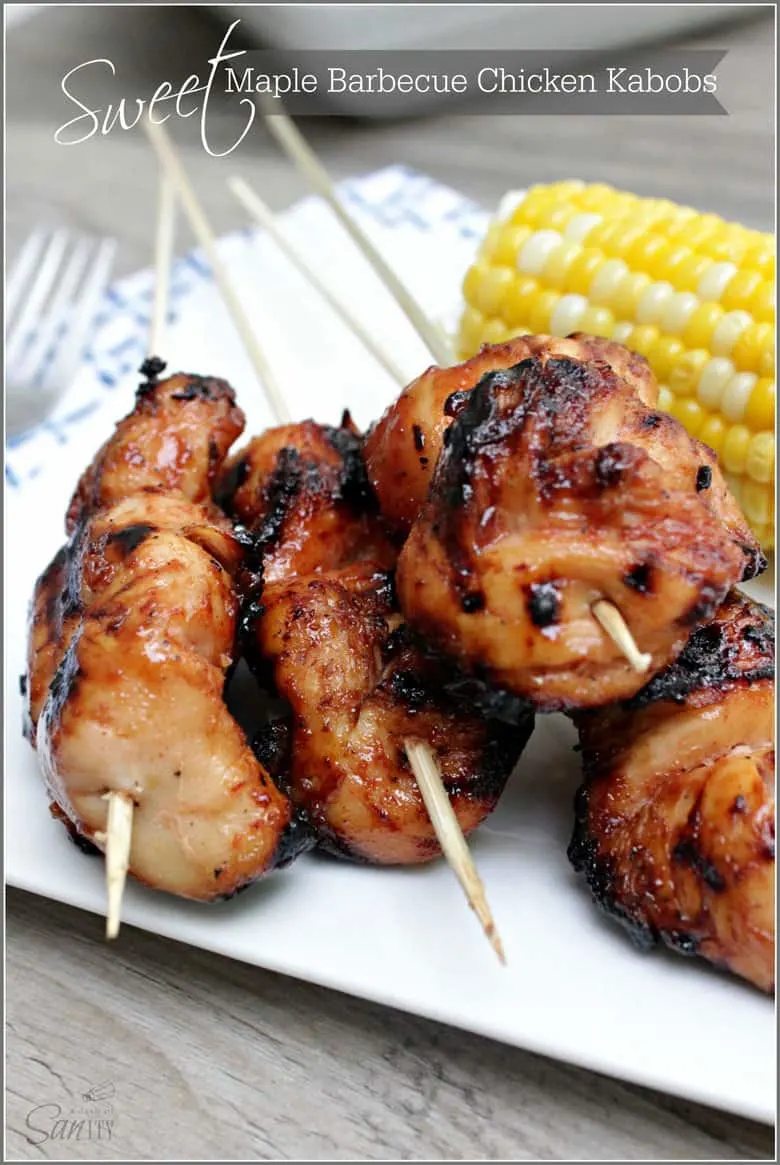 Buffalo Chicken Pasta Salad – Yellow Bliss Road
Ranch dressing and crumbled blue cheese come together with spicy buffalo sauce to coat your favorite pasta creating this creamy & spicy Buffalo Chicken Pasta Salad.
This pasta salad recipe is just as indulgent as your favorite greasy, buttery, spicy wings. But sometimes those craveable wings are just a little too heavy, but the craving is still there.
Enter this Buffalo Chicken Pasta Salad recipe! The heat level is fully customizable; add as much or as little hot sauce as you desire. Or just let your guests add their own hot sauce to keep everyone happy! It's sure to be a crowd-pleaser for summer parties and fall tailgating!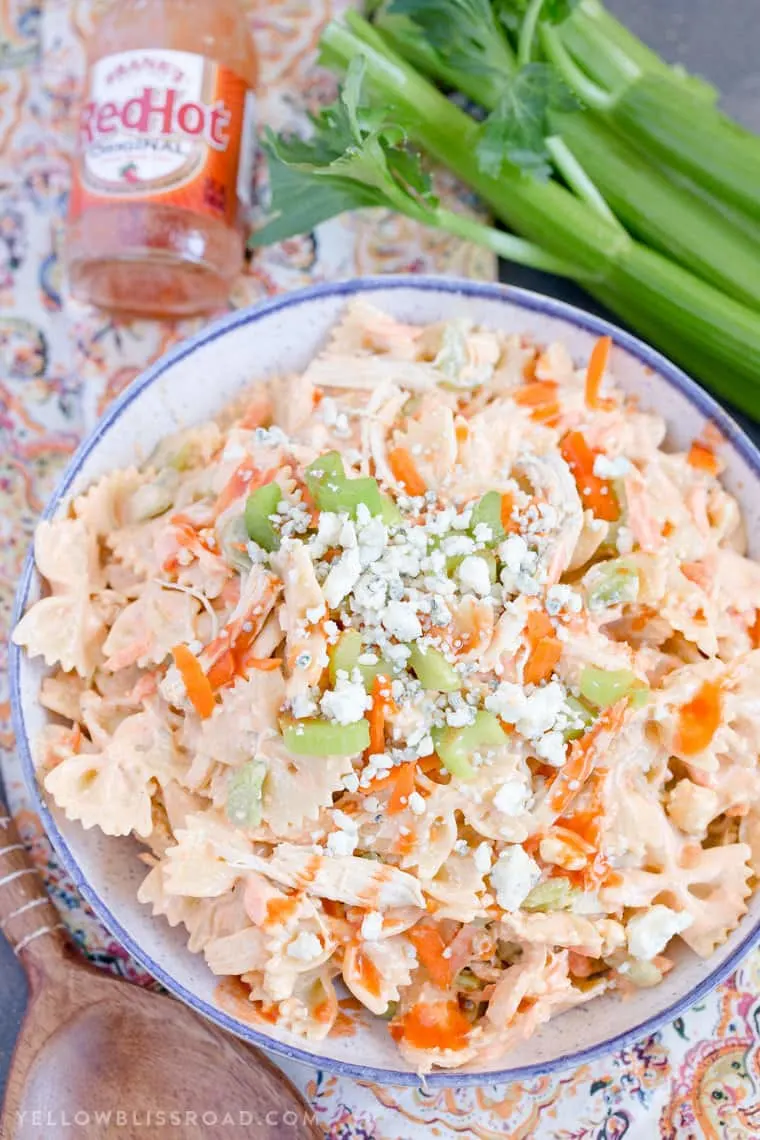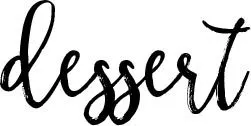 Butterfinger Apple Salad – Crazy For Crust
A Butterfinger Apple Salad. It's a salad that uses butterfingers. All is well with the world, friends!
Peanut Butter, Cool Whip, vanilla pudding, chopped butterfinger candy bars, and Granny Smith apples make up this heavenly dessert. Full of creamy peanut butter flavor and tons of crunch from fresh apples, this no-bake recipe comes together in less than 10 minutes!
Really – it's a no brainer and it's so, so good. All these flavors go so well together! Now this is a salad we can get down with! Perfect for summer barbecues, or as a weeknight indulgence after a well balanced meal.
Lemon Sheet Cake – TidyMom
Add a spring to your step with this no-fuss, super moist Lemon Sheet Cake. This simple cake does an amazing job of feeding all your party guests with minimal effort.
The dreamy lemon- spiked cream cheese makes the frosting a little zippy. While vanilla cake mix with lemon zest gives this sheet cake a subtle lemony lift. With just enough frosting to get creamy, tangy sweetness in every bite, but not too much to take away from the moist cake underneath, all 24-36 pieces of this dessert have the perfect cake to frosting ratio.
It may not be a fancy cake, but each slice is pure lemon bliss! A great sheet cake recipe for parties all year round, from summer to winter. Lemon cake wows dessert lovers year round at any occasion.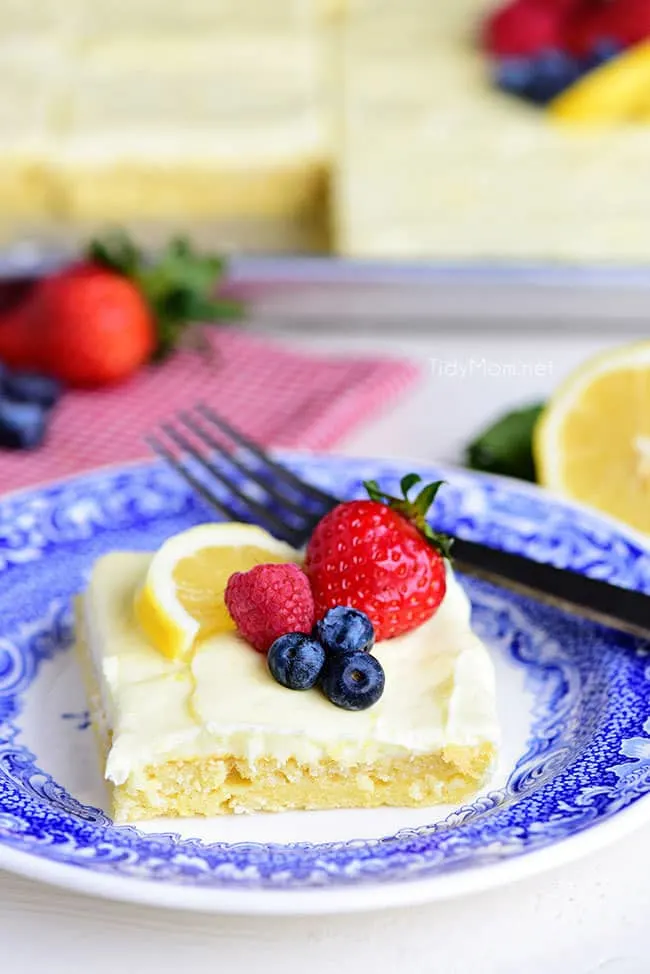 Homemade Roasted Lemonade – The Cookie Writer
Summer is coming to an end and homemade roasted lemonade is the perfect way to kiss it goodbye! Packed full of flavor with just a bit of extra effort!
Roasting the lemons in your oven softens them immensely, yielding a ton of juices! And your house will smell like lemons all day long! Juice your roasted lemons through a fine sieve to catch any seeds, mash up any remaining pulp to catch every last drop of juice, add simple syrup and viola! A thick, super lemony drink that reminds you of summer all year long.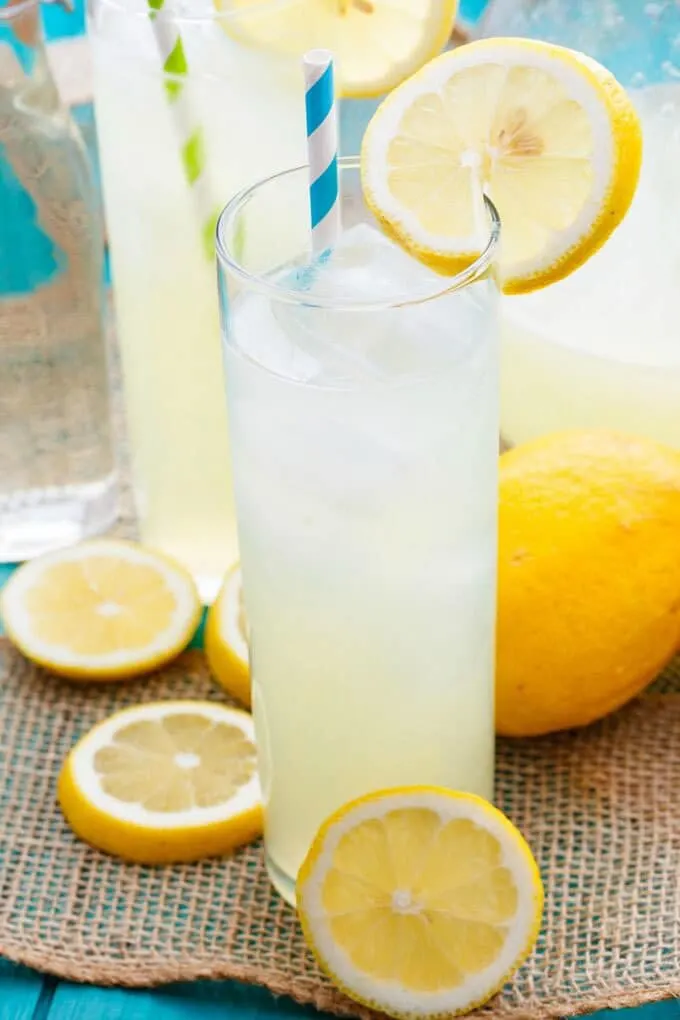 Host a Family Picnic – Celebrations At Home
Host a Family Picnic this summer with these tips and recipes from Celebrations at Home. When packing up, use items that can perform double duty jobs for transporting drinks but that can also act as a "table" when turned upside down.
Large, medium, and small storage bowls are just right for packing up your picnic meal, and lids keep everything safe during transport. Don't forget to bring a few toss pillows for lounging! Now simply head to the park or your own backyard and set up camp for a couple of hours with these picnic tips!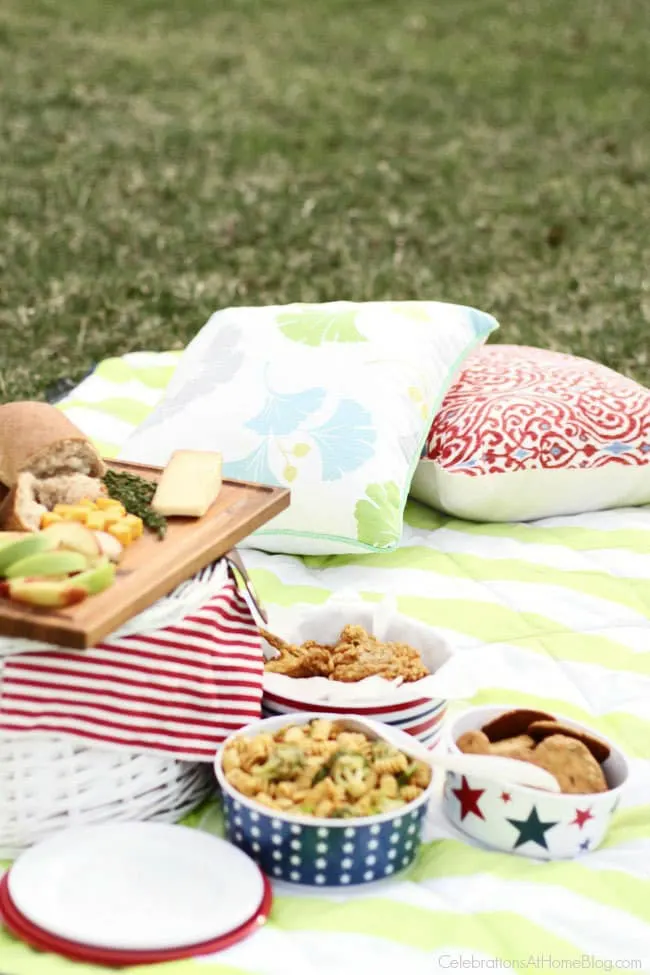 Nature Scavenger Hunt Printable – Live Laugh Rowe
Now that summer break is officially in full swing, we all need some out-of-the-ordinary activities to keep our kids busy and outside! This free Nature Scavenger Hunt printable is sure to lend a hand!
Kids can collect bits and pieces of nature with this outdoor scavenger hunt like pine cones, branches, and flowers. Maybe you don't want to actually 'collect' all things nature in this hunt (in all reality, some of them you really can't collect), so consider taking a Polaroid camera for the kids to capture photos themselves for an extra amount of fun.
Then create a nature board for the kids to keep their summer memories alive until school is back in session!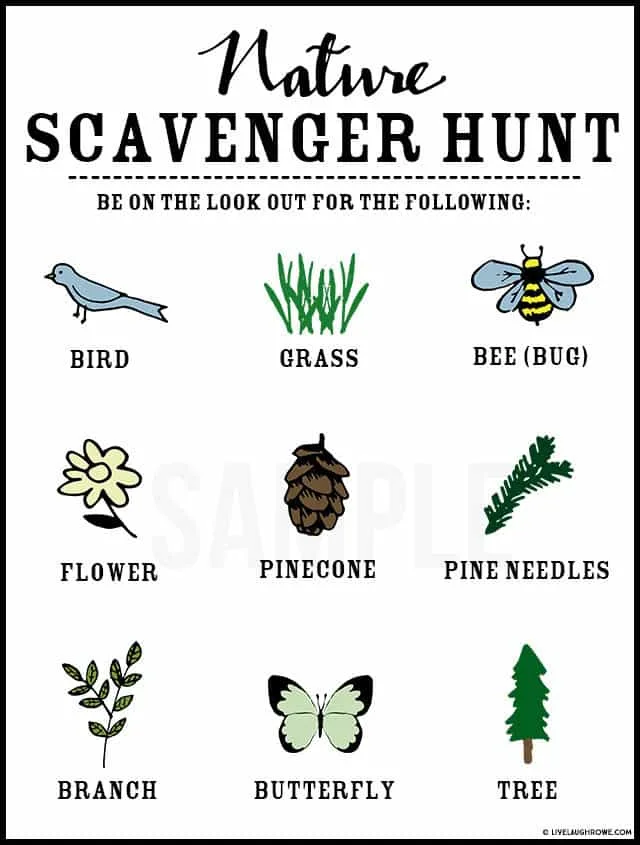 Lemonade Bar from Yellow Bliss Road
A Flavored Lemonade Bar or Lemonade Stand is the perfect for Memorial Day or the 4th of July, and would be a great addition to your next party! Adults & children can play the role of mixologist to create their own special lemonade drinks!
All you need is homemade lemonade, chopped fresh fruit, fresh lemons, flavored simple syrups, environmentally-friendly paper straws, decorative glasses, and big pitchers.This free printable set includes drink and straw tags, lemonade banner, and two signs that add the perfect summery touch to your Lemonade Bar!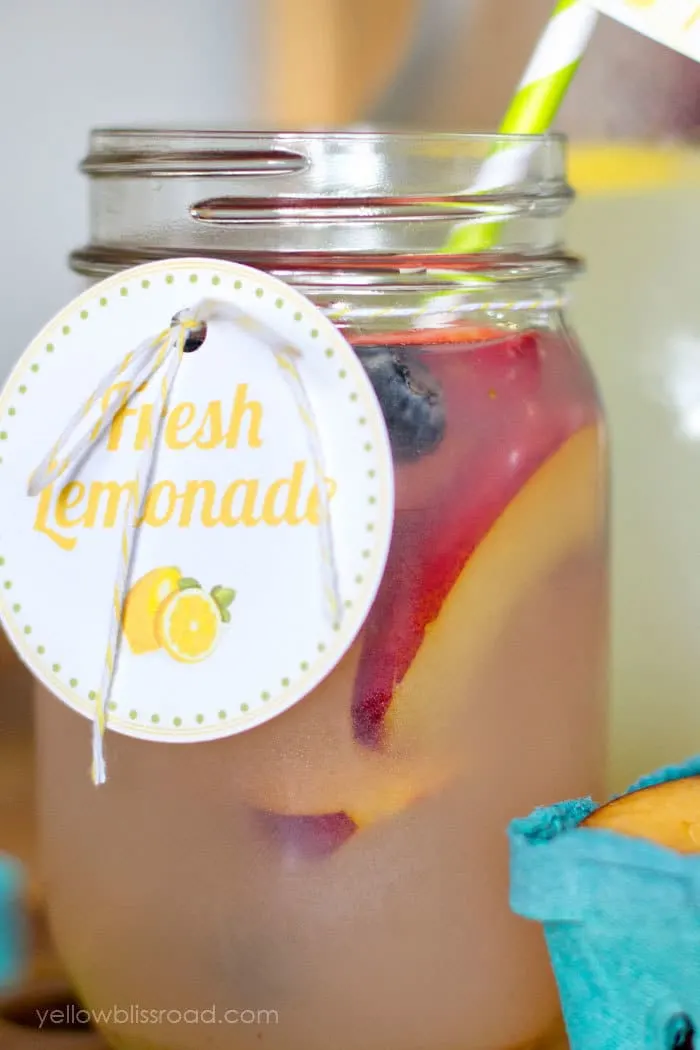 ---
This post was brought to you by:
Yellow Bliss Road | The Cookie Writer | The Baker Upstairs | Sweet C's | Your Homebased Mom |
A Dash of Sanity | Julie's Eats & Treats | Honey and Birch | TidyMom | Celebrations At Home | Eighteen25 | Balancing Home | Live Laugh Rowe | Crazy for Crust | Reluctant Entertainer
Be sure to join us next month when we'll be sharing our favorite BACK TO SCHOOL RECIPES & TIPS – food, printables and decorating ideas.
Don't forget to pin this post so you can use all of the ideas this summer!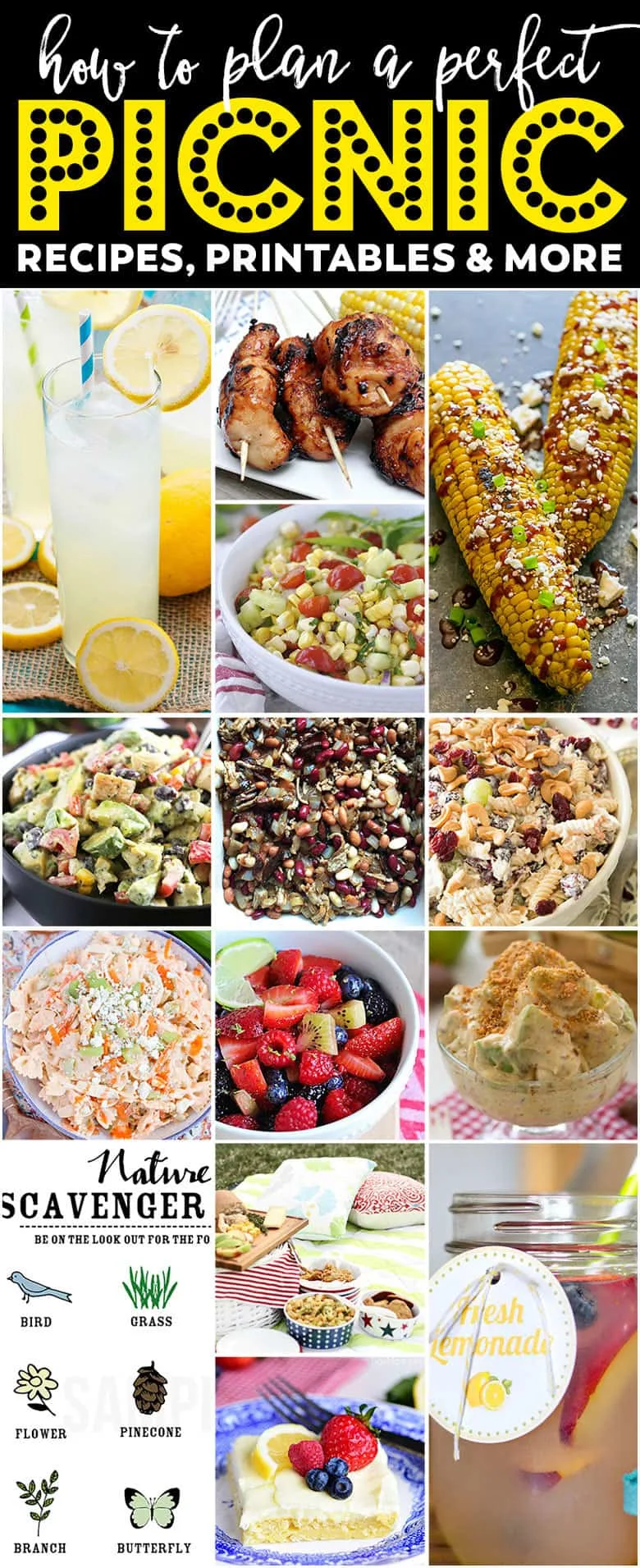 SaveSave
SaveSave
SaveSave