This post contains affiliate links.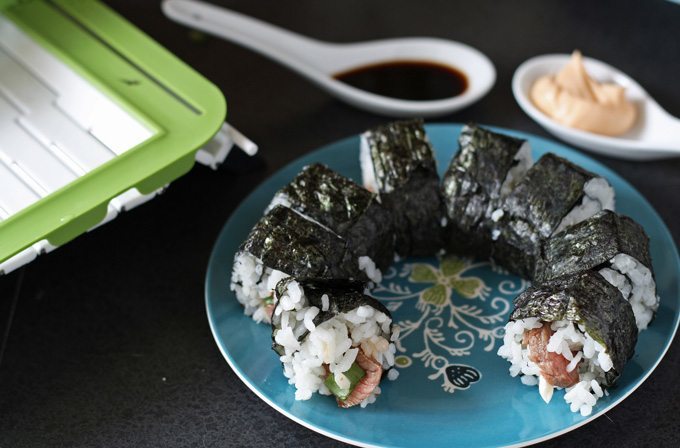 There are only a few things that I've been afraid to make because the technique scares me. Peking duck is one and sushi is another. The folks over at SushiQuik recently asked me to join their affiliate program and offered to send me a sample to review. It's hard to promote something that you are afraid of so I said yes, and the Great Sushi Experiment of 2015 began.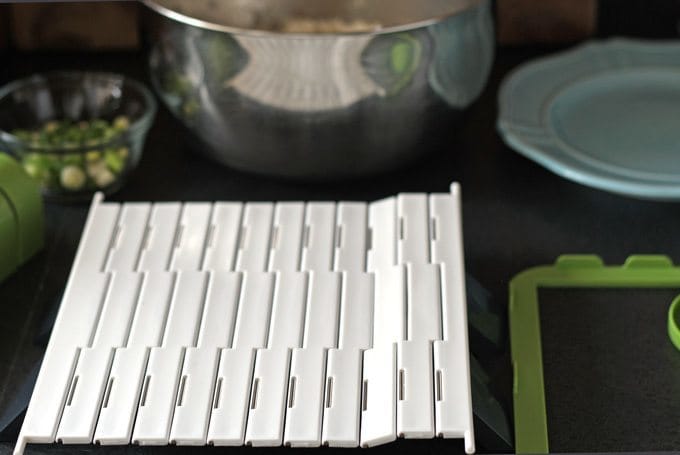 SushiQuik Review
Right out of the box, I wasn't really sure what I was looking at but thank goodness for instructions – they explained everything!  Everything in the SushiQuik kit is made of plastic and according to the instructions, all dishwasher safe. This was a score for us – we love our dishwasher and how it makes life easier. I hand washed them to get started right away, and set everything aside to dry.
While the pieces were drying, I made my rice. If you've ever made sushi rice, you know all about the process – thankfully I have a rice maker. Follow the instructions either on the rice package or in the SushiQuik instructions and you'll be good to go. Making the rice was the most difficult and time consuming part of the entire sushi-making process.
When the rice was finished, I set about cutting up my sushi ingredients. Because of my new seafood allergy, I knew I couldn't do my prior favorite spicy shrimp or crab. And being the newbie that I am, I wasn't prepared to use fish yet.  Instead, I found a steak sushi recipe on the SushiQuik website that I changed up a little. Steak cooked rare makes me more comfortable.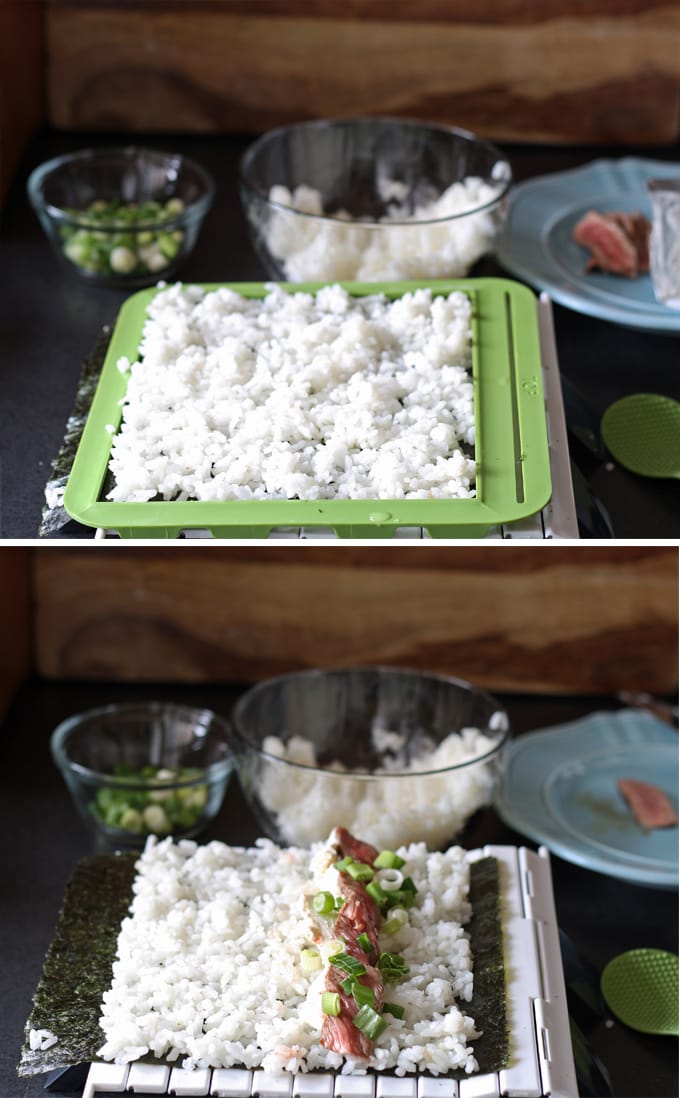 I followed the instructions to the T. All of the pictures are from my very first attempt at making sushi and I think things turned out pretty well. Not shabby, not at all.
In fact, the second time I was feeling a little cocky because of the success of my first attempt and I should have taken pictures of that one. Mes-sy. But I made 5 more rolls following attempt # 2 and they were good like the first one. All in all, I think this kit is pretty amazing. I just had to read the instructions again and follow them. Whoever wrote the instructions is good at what they do.
They don't call this the The #1 Sushi Making Kit for nothing. It made me, girl afraid of making sushi, a pretty decent sushi roller. If you click through the links to the SushiQuik site, there is an awesome video showing the steps from start to finish.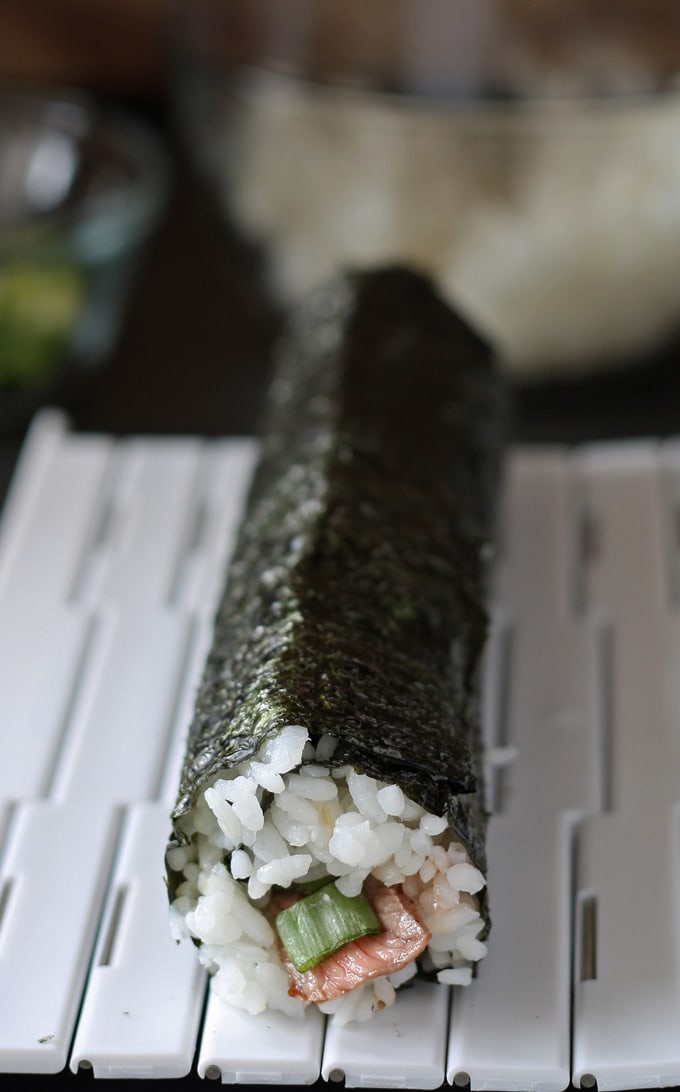 Steak Sushi Recipe
The recipe I used is from the SushiQuik website with a very slight modification. In addition to cream cheese per that recipe, I added slices of scallions. For dipping, I mixed up some mayo and sriarcha hot sauce. Delicious.
For the complete recipe, please see the SushiQuik site.
All in all, I would recommend the SushiQuik kit to anyone wanting to make sushi at home. I was provided with a SushiQuik kit to review. The links in this post are affiliate links.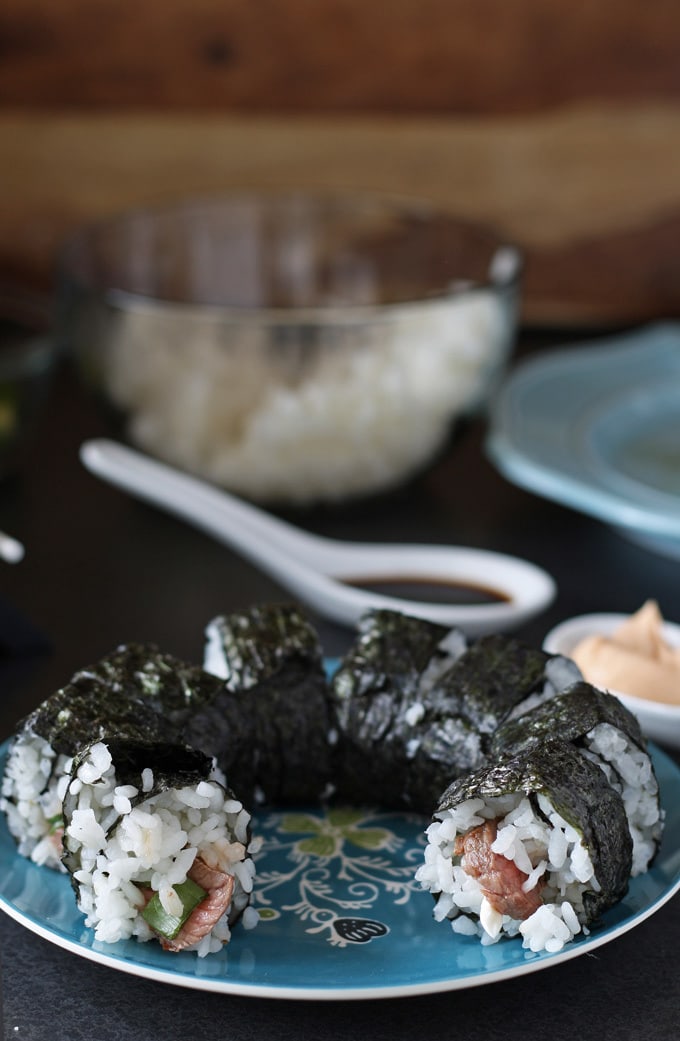 The links in this post are affiliate links. I was provided with a free SushiQuik kit to review. All opinions are my own.
SaveSaveSaveSaveSaveSave
Join the newsletter!
Subscribe to get our latest content by email.