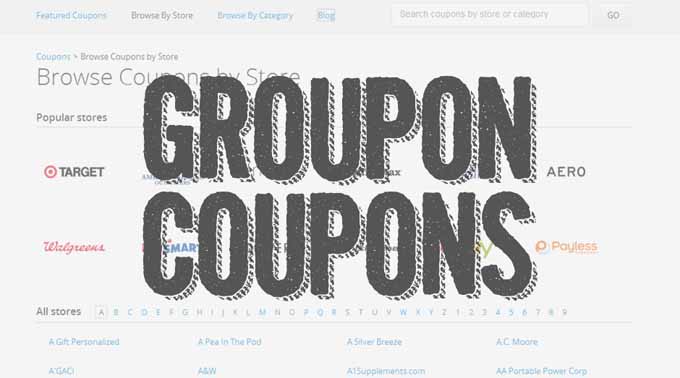 Did you know that Groupon now offers coupons?
Yup.  Free coupons, exclusive promo codes, giveaways, samples and more are now available from your favorite discount source.  Groupon coupon has a nice ring to it. Why am I telling you this? That's a very good question. Some of my favorite stores are a part of this deal and I'm thinking you might be fond of these stores too.
Let's start with you food lovers.  Sur La Table, Pier 1 and Bed Bath and Beyond are all offering coupons through Groupon.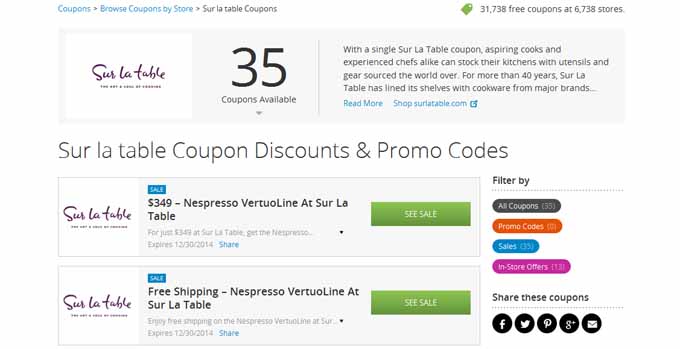 Right now, they are offering 35 Sur La Table coupons at the moment, ranging from discounts on cookware to free shipping.  Whether you are shopping in-store or online – it doesn't matter because there are coupons for both (see on the right side of the picture above?)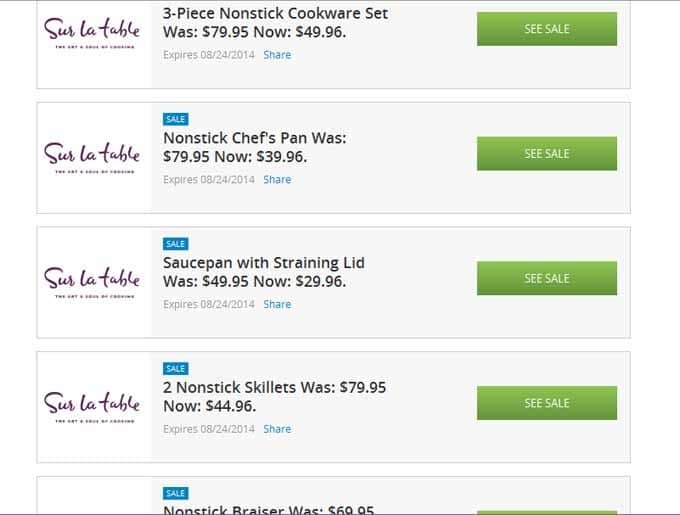 And craft lovers – don't think I forgot about you!  Michael's and Joann Fabric's both are offering Groupon coupons.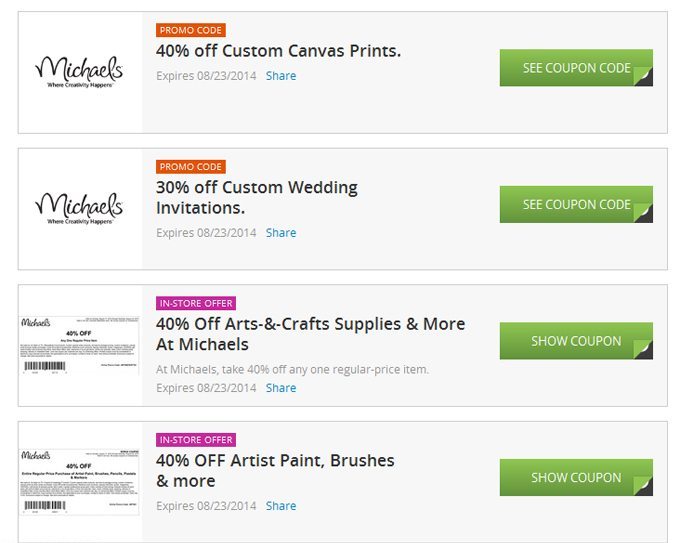 I see many discounted string-art projects in your future thanks to Michael's offering Groupon coupons.
If you've ever been one of those people that fumbles around looking for a coupon on the phone while waiting in line, then this is the solution for you. Before you go shopping, log on to Groupon and see what coupons are available through your favorite retailer.  There are so many stores offering deals!  And you can find them all in one place.
Go through this store list when you get a chance – don't get overwhelmed by how many stores are on the list.  Get excited! So many options, so many Groupon coupons! What store are most excited about being listed here?
xoxo,
Jenny B
This is a sponsored post written for Groupon.  All opinions are my own.
Join the newsletter!
Subscribe to get our latest content by email.