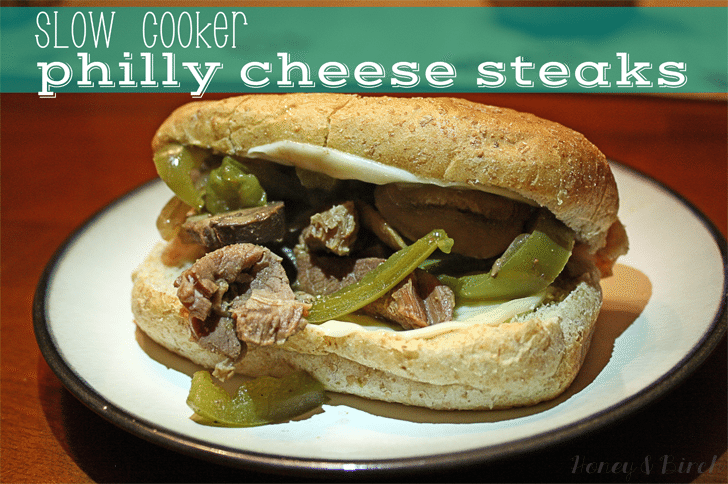 Lots of things going on over at the B household right now – Jenny B (me!) is currently working 7 days a week, somehow managing to post at least 3 times a week and attempting to get my craft on again. Unsuccessfully, but I'm trying at least. You can see my latest fail on my Instagram feed. Mr. B is working mad amounts of overtime because its available and because we want to buy a house. I also want to get completely out of debt by the end of 2014. And Nero the pup is sleeping and shedding a lot.
For my email subscribers, I've switched from Feedburner to MailChimp this week and so far I'm liking my test emails – I would love to hear what you think since this is the first email you're receiving with the new setup.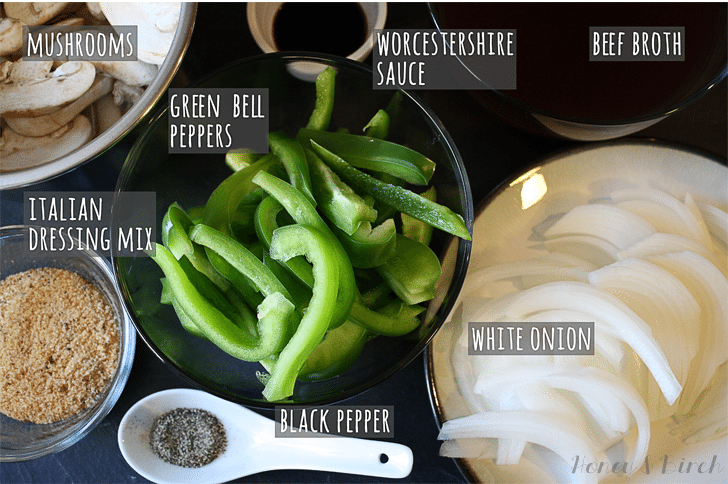 I also have exciting news! I've signed up for the Great Cookie Swap! To say I'm excited is an understatement. Basically, I will bake 3 dozen cookies and send each dozen to a different food blogger. In return, I receive a dozen cookies from 3 different people. And I blog about the whole thing. I've been brainstorming what kind of cookies I should make, and am totally open to suggestions. Right now I'm leaning towards a cookie my Grandma used to make every year at Christmas.
I've also joined Massive Sway. If I'm successful in it, I will start offering sponsored content to my readers. I literally joined this week, so I'm not sure where it will take me on this blogging adventure, but we will all find out together.
Speaking of this blogging adventure, I have to admit – I've been a little discouraged lately. I want to chalk it up to being overworked and overtired, but I don't really know. I recently sent out a request to my Facebook friends to help me get my page likes to 100. Some great people helped me and I went from 73 to 87 views. And that's it. I have 483 Facebook Friends – that's 483 potential page likes. Eh. And to top it all off my pageviews are drastically down from last month. I've posted way more this month than last month, so I am a little confused.
What do you blog readers want???
Okay, enough about that. I think I just had to vent for a second. Or maybe I can thank this week's Martha Stewart debacle for making me feel bad about my blogging self.
On to the recipe! I tried the original recipe from Six Sisters Stuff several times, and I found its just missing something. After a few experiments, these are additions that we liked the most: mushrooms, Worcestershire Sauce, black pepper and hot sauce (for me!)
I'm not saying the original recipe is bad – its not! We just wanted a pop of extra flavor.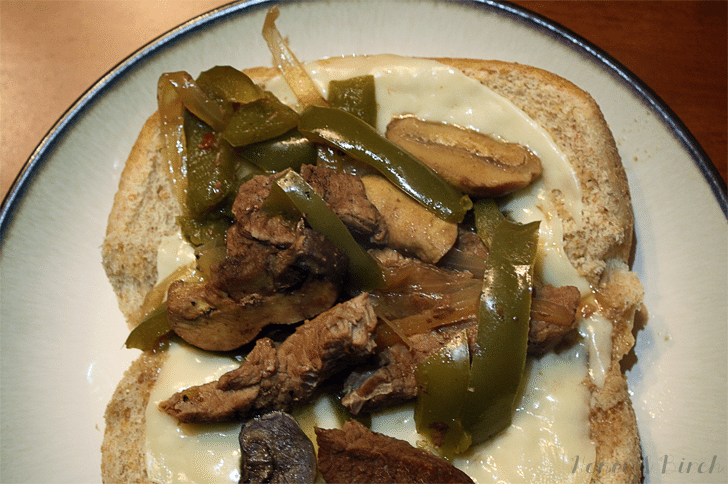 Slow Cooker Philly Cheese Steak Sandwiches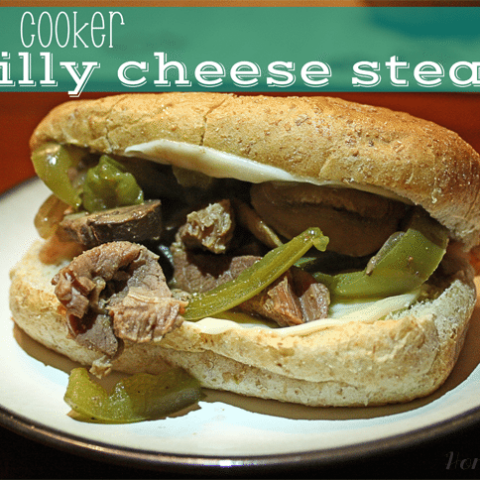 Slow Cooker Philly Cheese Steak Sandwiches
Ingredients
1 1/2 pounds beef round steak, sliced thin
1 green pepper, sliced thin
1 medium onion, sliced thin
1/2 pound fresh mushrooms, sliced thin
2 cups beef broth (1 can usually works)
1 envelope Italian dressing mix
2 teaspoons Worcestershire sauce
1/2 teaspoon black pepper
6 hoagie/sub buns
provolone cheese slices
hot sauce (optional)
Instructions
adapted from Six Sisters Stuff
Spray crock pot with non-stick cooking spray, or use a crock pot liner.
Put steak in crock pot. Sprinkle black pepper evenly over steak.
Layer the remaining ingredients – mushrooms, green peppers, onion, Worcestershire sauce, Italian dressing mix, and beef broth.
Cover and cook on low for 5-6 hours.
Place a slice of cheese on your bread – if you want, you can throw in the microwave for 10-15 seconds or in a preheated oven (375 degrees) for 5 minutes to melt the cheese.
Spoon the meat mixture onto the bread. Add hot sauce if desired.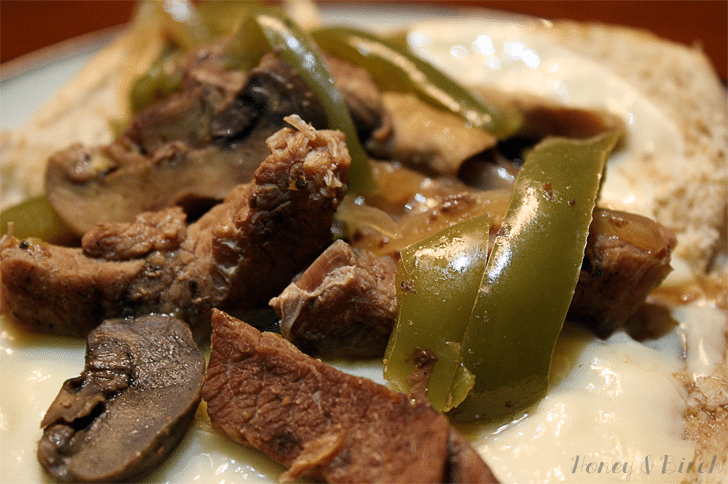 SaveSave