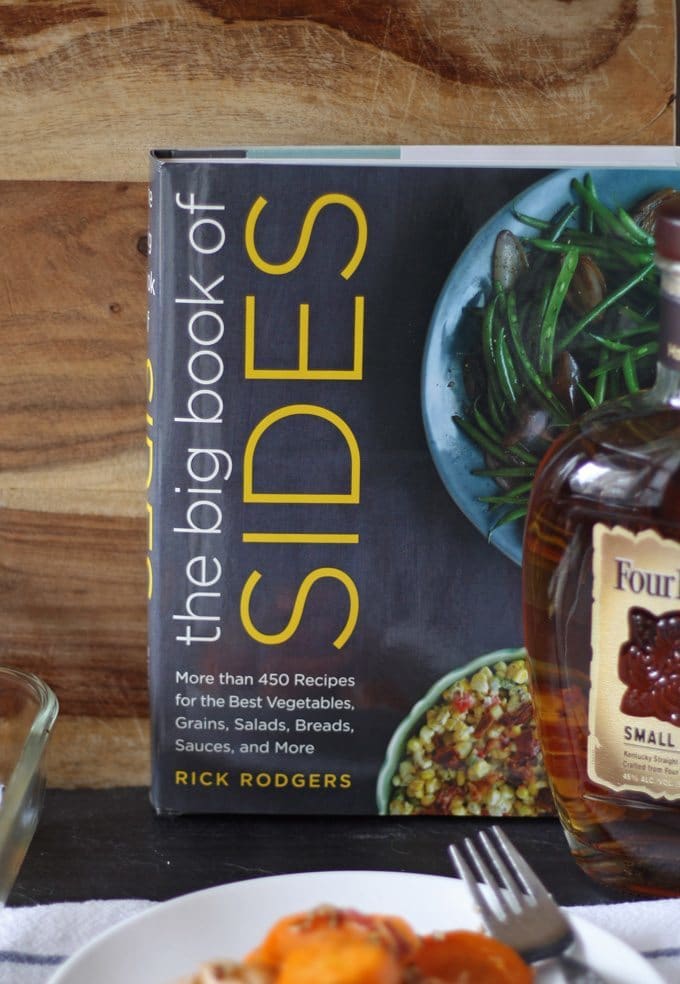 I'm posting a rare Saturday post to bring you another giveaway before the holiday season. My sponsors Rick Rodgers and Four Roses Bourbon have given me one copy of the cookbook Rick Rodgers: The Big Book of Sides
(affiliate link) for me, and one copy to giveaway to my lovely readers!!
Rick Rodgers is the Big Daddy of Turkey. He is Mr. Thanksgiving. He is known for his experience working with turkeys and other fowl since the 80's. Fun Fact: He has roasted more than 500 gorgeous Instagram worthy turkeys in the past 20 years. Instagrammers – be jealous.
This year Rick is focusing on sides. In his new book, The Big Book of Sides
, he has compiled more than 450 foolproof side dishes.  These recipes are really easy to follow. I made one of his bourbon recipes from his book – the sweet potato and pear casserole with bourbon, bacon and maple syrup.  Using Four Roses Bourbon of course (I was also given a bottle of Four Roses Small Batch Bourbon.) Wow. Delicious, AND the recipe was easy to follow.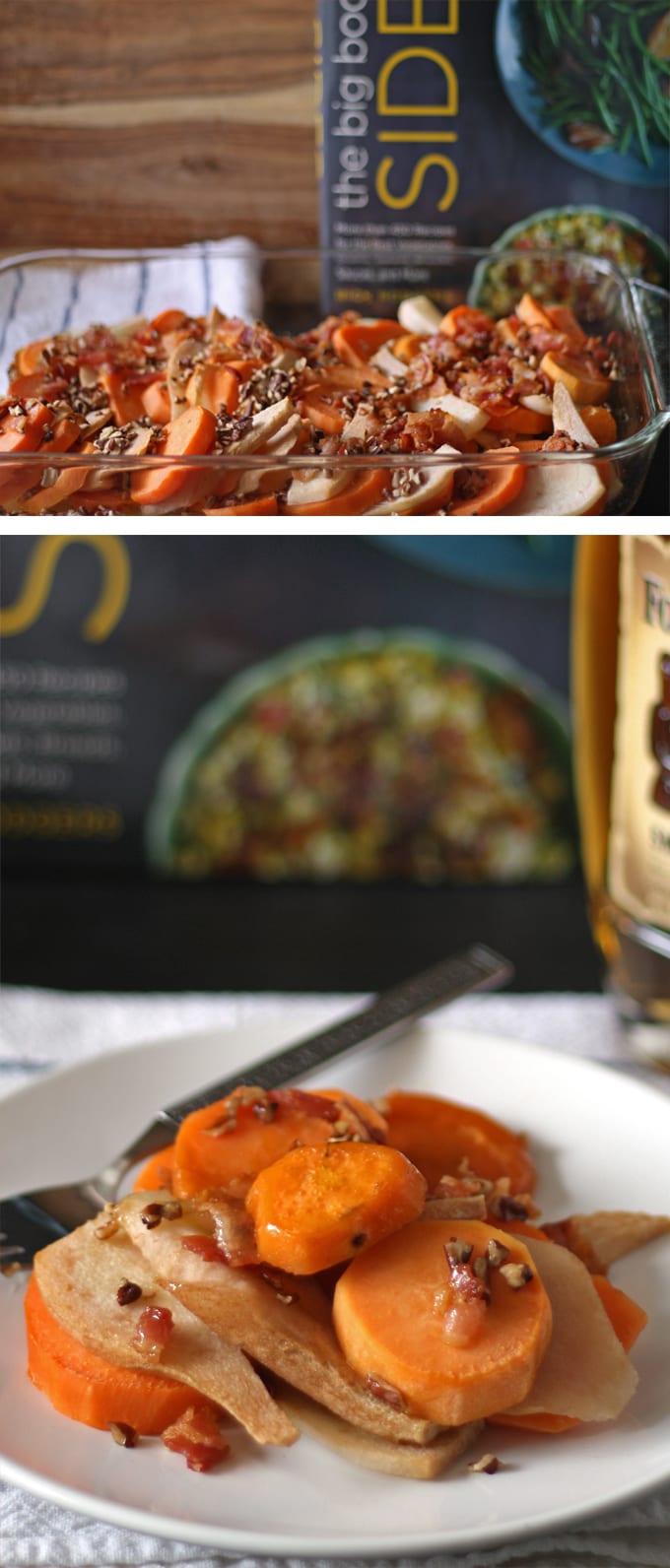 ---
If you're interested in some of Rick's other side dishes with bourbon check out these YouTube videos – I know I can't wait to try them out!
Cookbook Giveaway
One lucky winner will win a copy of Rick Rodgers book "The Big Book of Sides
." This giveaway is open to US residents only – sorry to my International readers. The giveaway will be open until December 17th, 2014. Good luck!
The Big Book of Sides giveaway
Disclosure: I was provided with a copy of "The Big Book of Sides," a bottle of Four Roses Bourbon and gift certificates to Whole Foods for ingredients (to recreate a recipe for the book.) All opinions are my own. "The Big Book of Sides" giveaway prize will be supplied by my sponsor.

Join the newsletter!
Subscribe to get our latest content by email.