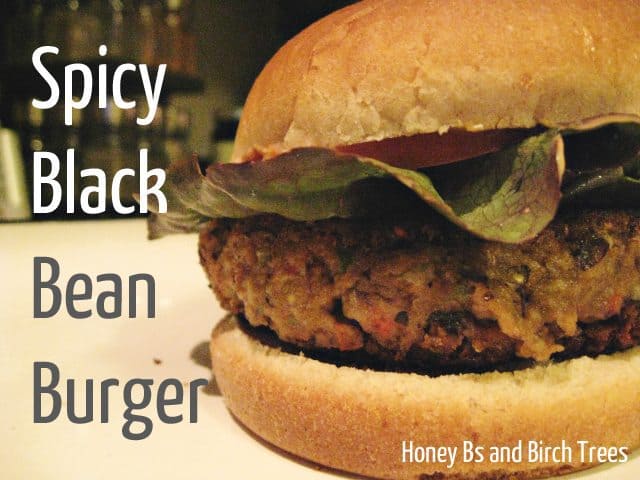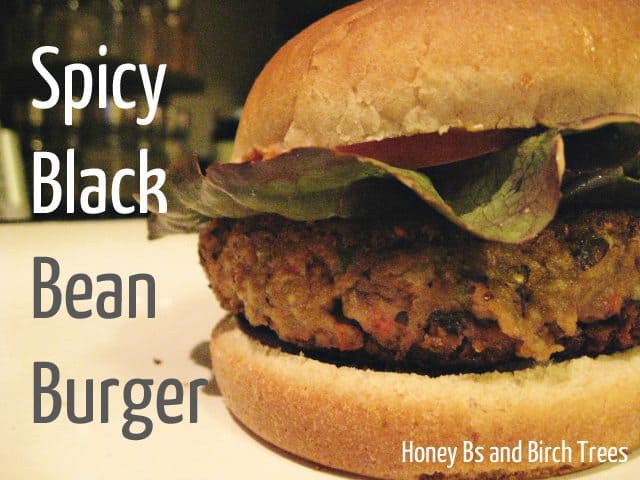 Mr. B. loves to try new recipes and I thought throwing a black bean burger his way would definitely be something new for him. He is very much a meat and potatoes kind of guy, so this is a tad out of his comfort zone, but right smack in the middle of mine.
I searched all over for a spicy black bean burger recipe that fit the ingredients I had available and found one that was close. Time to substitute out a few things and redo the recipe to fit what we had in the house. Note for anyone that makes this – do not try to pulse the ingredients in a blender. They are too dry and the bottom bits because watery mush while the top part stays dry as the desert. I made a mess using a 2 cup food processor and because of this recipe, we will now be purchasing a much larger one. Like this one or this one.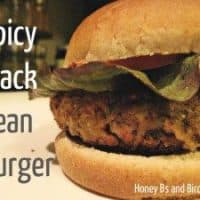 Spicy Black Bean Burgers
Ingredients
1/2 yellow onion, chopped
1 jalapeno, seeded and chopped
1 large garlic clove
1 can black beans, drained and rinsed
1/2 cup quick oats
1/2 cup frozen corn, thawed
1/2 cup chopped red bell pepper
2 teaspoons cumin
1 teaspoon chili powder
1/4 teaspoon cayenne pepper
1/4 cup plain breadcrumbs
salt and pepper to taste
3 tablespoons vegetable oil
Instructions
Place onion, jalapeno and garlic in a food processor and pulse 5-6 times.
Add beans, oats, corn, red pepper, cumin, chili powder, and cayenne pepper. Season with salt and pepper and pulse again until you have reached your desired texture. Scrape down the side of the food processor bowl at least once.
Place mixture into a bowl, cover with plastic wrap and chill in the refrigerator for at least two hours.
Remove chilled mixture from refrigerator and stir in breadcrumbs.
Pour vegetable oil into heavy skillet and put over medium heat.
Form black bean mixture into four equal size patties. Cook for 5 minutes on each side until a crust develops. Remove from heat.
Notes
Adapted from Spoon Fork Bacon
We ate ours on whole wheat buns with my lazy version of sriracha mayo. Take 1/2 cup mayo and whisk in 2 tablespoons of sriracha hot sauce.
SaveSaveSaveSave