I went to Chicago Gourmet last weekend (or was it the weekend before :/) and wanted to give a quick recap of some of the standout companies I tasted from/talked to.  Before I forget all of their names and have to look at my notes. 🙂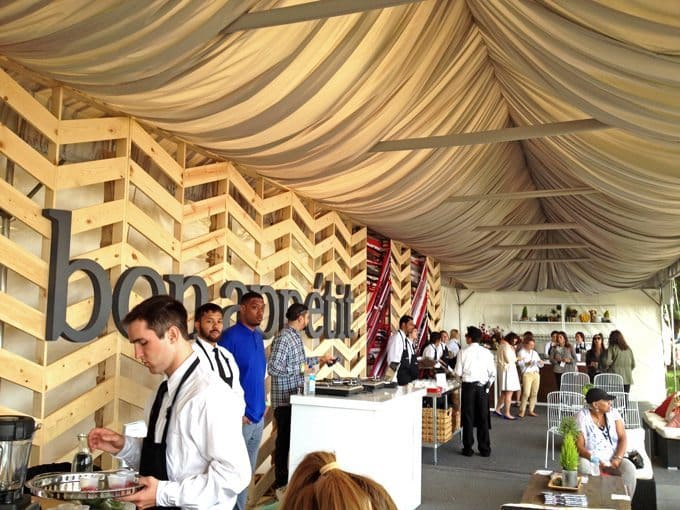 First off, I had a heck of a time getting a ticket since I forgot to buy one and then, they sold out. Luckily, I know some great people at Maple Leaf Farms and they hooked me up.  I have told you all before how much I love their products, but I don't know if I mentioned how awesome the Maple Leaf Farms people are! They rock.  Thank you again MLF!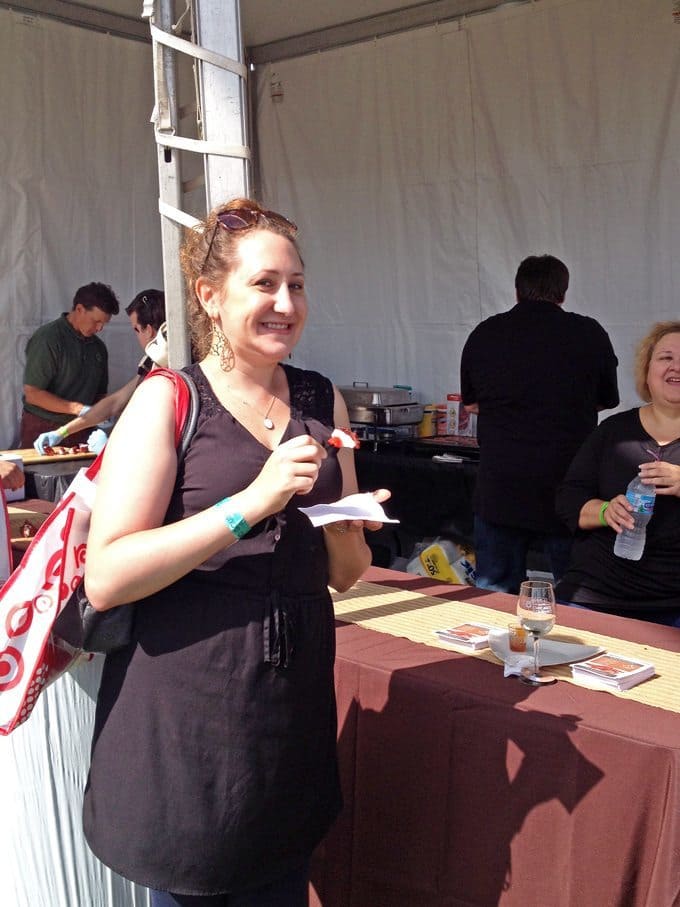 I spent a lot of time at the Maple Leaf Farms booth, "modeling" their Duck Bacon Caprese Skewers and talking to the folks there. I can never get enough Duck Bacon!
I realized that this is the only food picture I took, although I sampled and ate a lot of food.  Some of the standout restaurants and food companies that you should definitely check out are:
Maple Leaf Farms
Pigtale Twist (The Ridiculously Garlic Blue dressing is ridiculously amazing and healthy(healthier)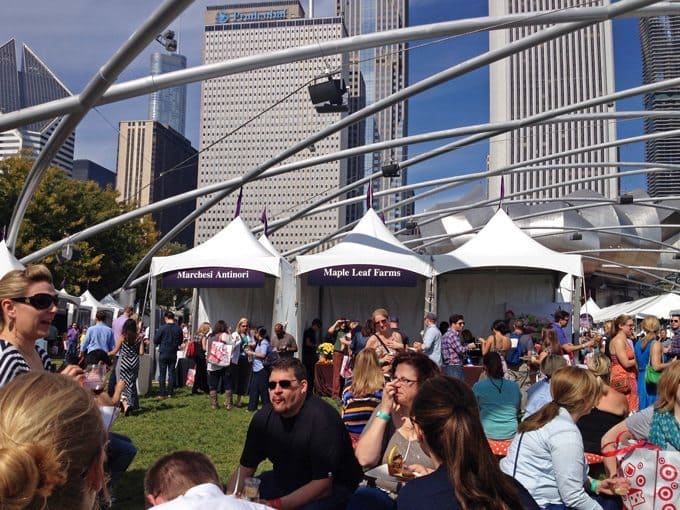 It was such a beautiful day in Chicago and I was ready to have a good time.  Luckily, Chicago Gourmet gives you plenty of goodies, including one of these wine glasses!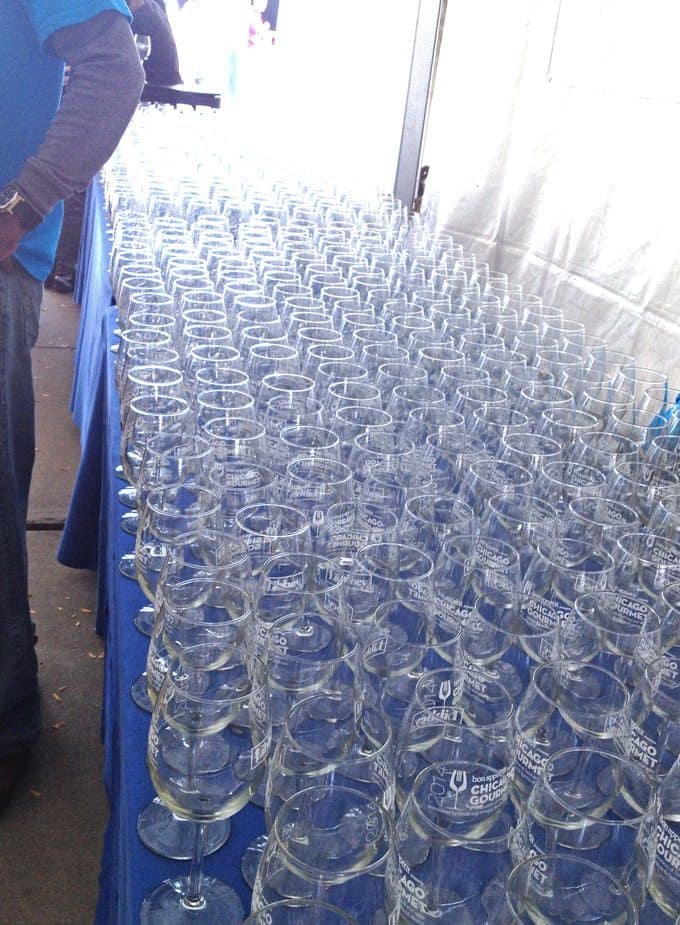 They also hand out plenty of wine, beer and spirit samples.  Wow is all I can say.  I still cannot believe what a great time I had.  If you don't drink alcohol this probably isn't the event for you though.
I sampled so many things but a lot of them I had before.  I wish I had taken more pictures.  Unfortunately for you all, I was more interested in sampling than documenting my day.
If you're are interested in seeing all of the different wine, beer and spirit exhibitors, check out the list here.
Also, when we found ourselves needing a break from eating or drinking, we found that there are plenty of quick seminars and presentations you can watch. My girlfriends and I participated in a wine mixology class held by Target.  New combo: red wine and cider.  So yum.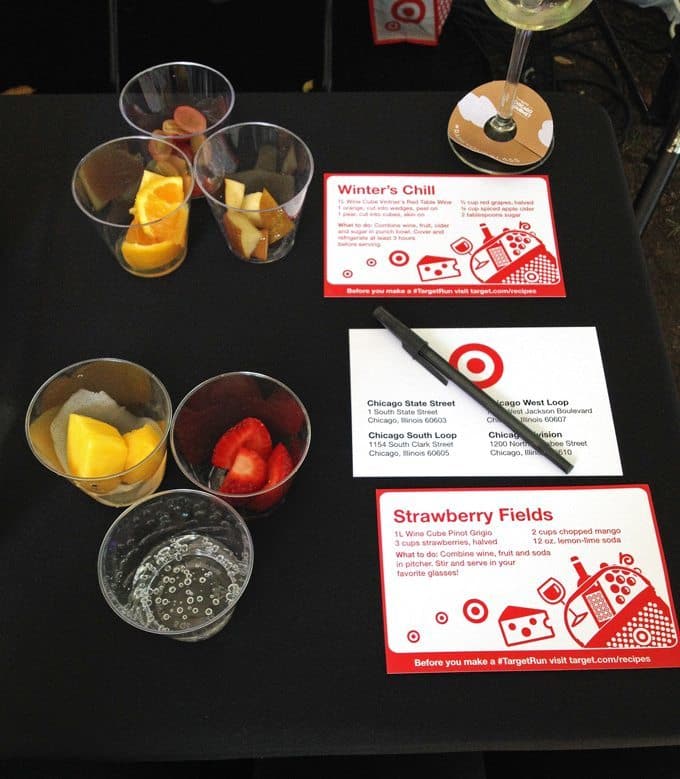 Next year, not only am I going to get my ticket ahead of time, I may get a ticket for both days. I can't wait for Chicago Gourmet 2015.
xoxo,
Jenny B
Disclosure: Maple Leaf Farms hooked me up with a ticket to Chicago Gourmet.
Join the newsletter!
Subscribe to get our latest content by email.