Celebrate life's small moments with pizza and this no-recipe greek tossed salad. Whether it's a stay-cation, a hockey game, or just because it's a sunny day, a pizza is bound to bring back happy memories!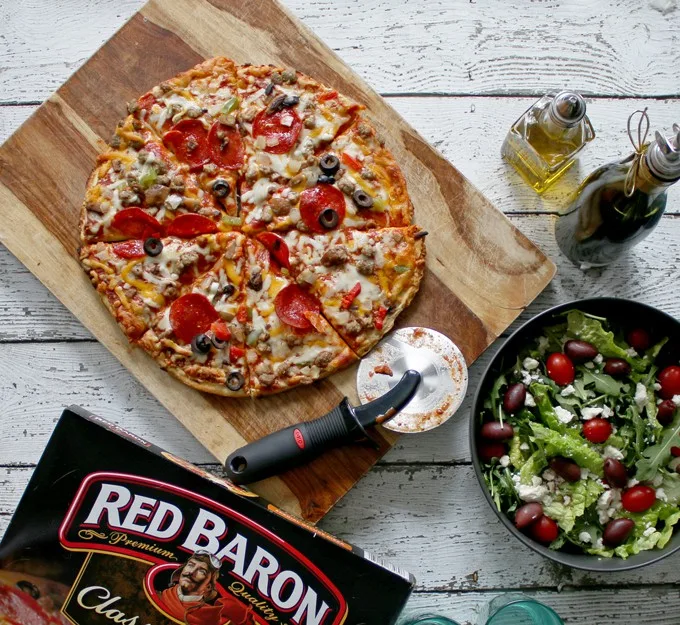 Last year when I met Jacques Pepin, he spoke in length about food and memories. How you could eat something and be brought back in time to the last time you experienced that taste.
I was going through a box of old photos and was surprised to see how many times I have celebrated life's moments with pizza.
No 18th birthday part is complete without pizza, right?
Surprising a friend at work on her birthday? Pizza.
New Year's Eve? Pizza.
Now that Mr. B and I don't go out as much (hey, we got old) our celebrations are much smaller and for silly things (like hockey games instead of birthdays.)
But we still break out the pizza, usually paired with salads now.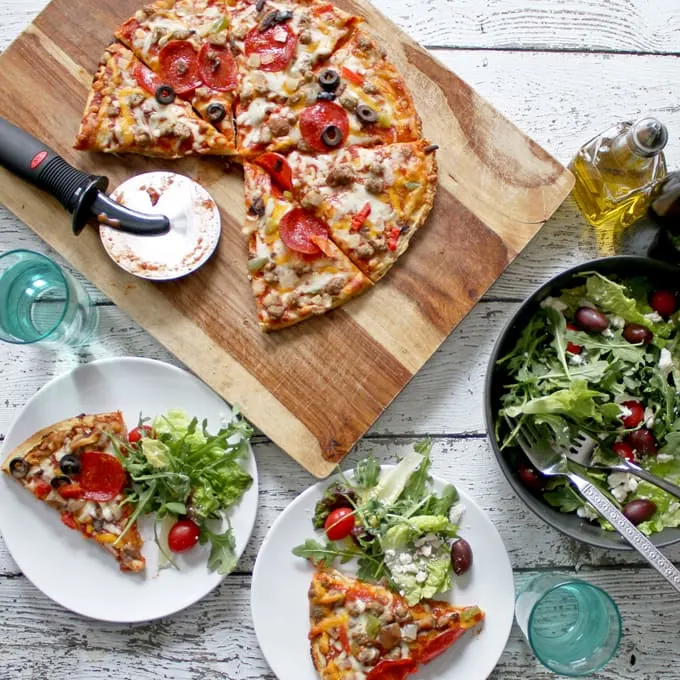 If you are looking to enjoy life's small moments like we do, Red Baron pizzas are a great place to start. The crust bakes to a delicious golden brown, the sauce contains just the right medley of herbs and spices. And cheese! Oh the cheese!
Visit the Red Baron to travel through time and enjoy the Timeless tradition of pizza nights, as showcased with traditions, fads and trends from the four decades that Red Baron has been around. Help Red Baron celebrate 40 years by enjoying a family pizza night!
No Recipe Greek Tossed Salad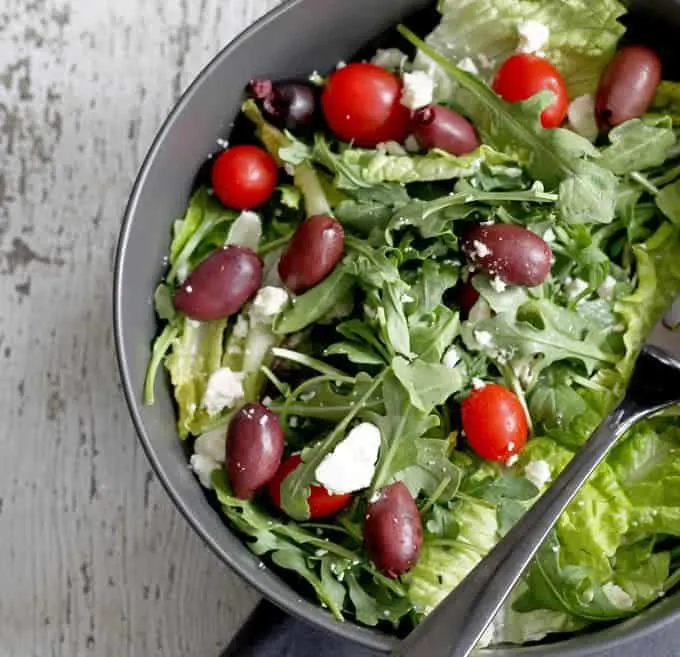 No date night is complete at our house without a salad. I wanted to pizza to be the standout part of our meal so I threw together this no-recipe tossed Greek salad. Instead of salad dressing, we just tossed on a little olive oil and flavored vinegar (a present from a neighbor.)
Let me tell you, best salad ever for pizza. I often can't decide on a pizza flavor… so we make two!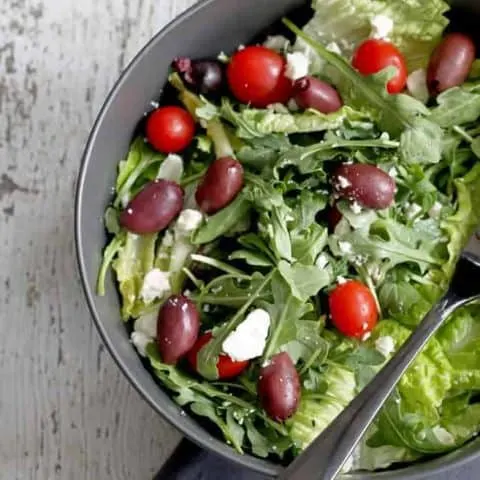 No-Recipe Greek Tossed Salad
This recipe is a non-recipe in that you just throw all of the ingredients in a bowl and eat it. You literally put as much of each veggie as you want in the bowl and eat!
Ingredients
leafy green lettuce
fresh arugula
cherry tomato
green onion
kalamata olives
feta cheese
olive oil
vinegar
Instructions
Combine the lettuce, arugula, tomato and green onion in a bowl. Top with kalamata olives and feta cheese. Sprinkle olive oil and vinegar on the top.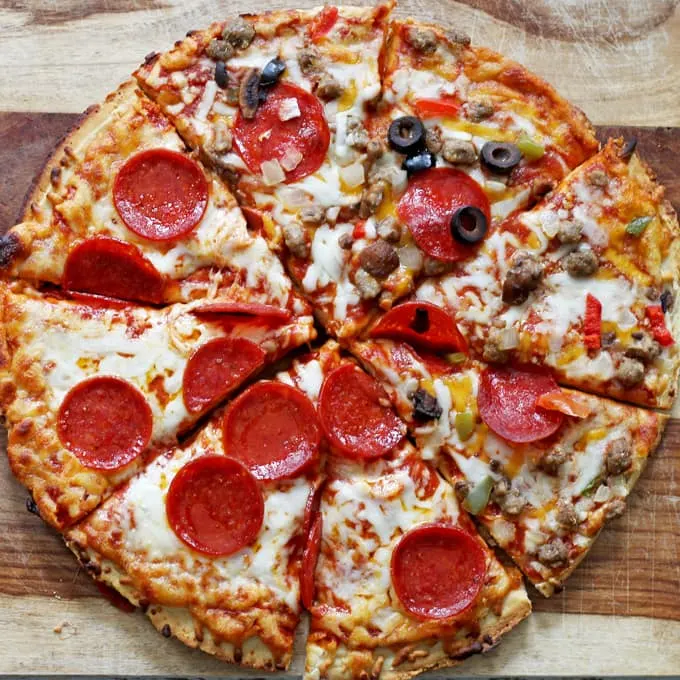 SaveSave