I went to Target the day after Easter, not realizing that it was the day after and all of the Easter candy would be on clearance. Naturally I had to buy a few bags, including this delicious looking bag of peanut butter cups.
My heart and my stomach told me to eat them all right away, but my mind took over and I ended up letting them sit in a cupboard for a week. I decided to take them out yesterday and throw them into a small batch of fudge brownies. Seriously delicious and very easy – here's a recipe for you. 🙂
I like this recipe especially because its not a particularly large number of brownies so I don't find myself stuffing my face for days. If you need more you can always double the recipe and use a large baking dish.
Peanut Butter Cup Fudge Brownies
Ingredients
1 cup sugar
1/2 cup flour
1/3 cup cocoa powder
1/4 tsp salt
1/4 tsp baking powder
2 eggs
1/2 cup vegetable oil
1 tsp vanilla extract
14 mini peanut butter cups
1. Preheat oven to 350 degrees. Grease a small/medium baking dish.
2. Mix sugar, flour, cocoa powder, salt and baking powder in a medium bowl.
3. Add eggs, oil and vanilla extract. Mix until blended.
4. Cut peanut butter cups into 4 quarters.
5. Fold peanut butter cups into brownie batter.
6. Pour mixture into pan and bake for 25 minutes.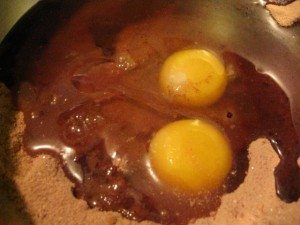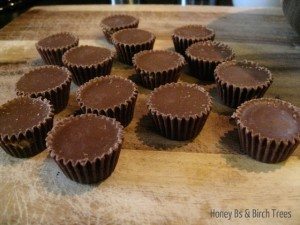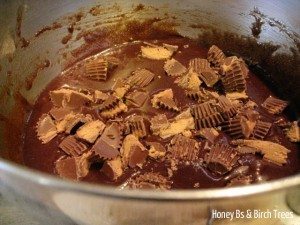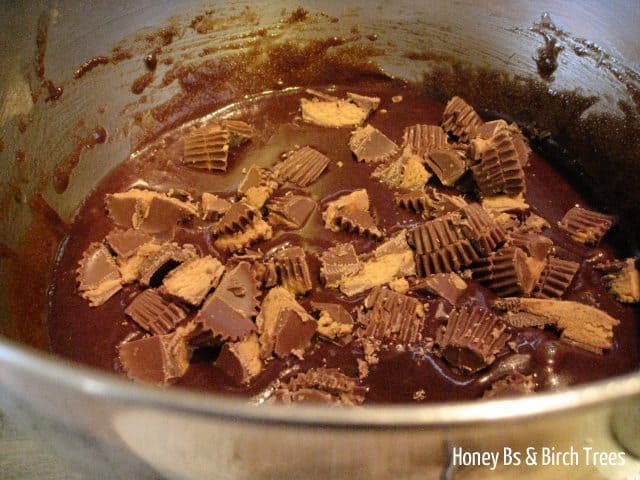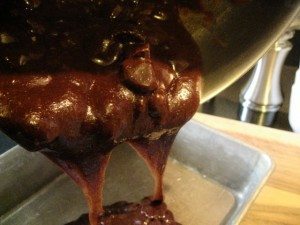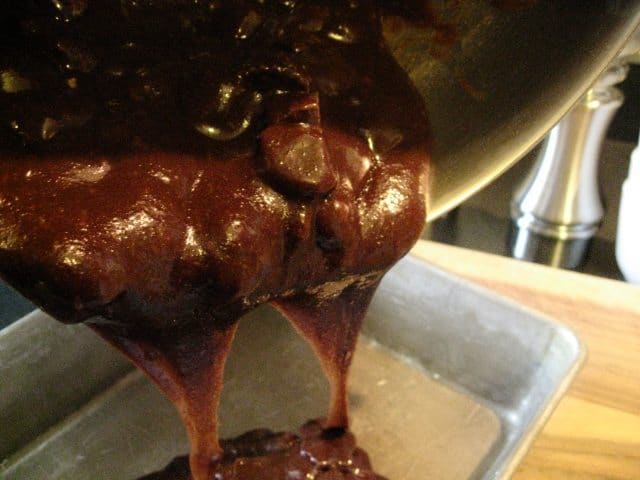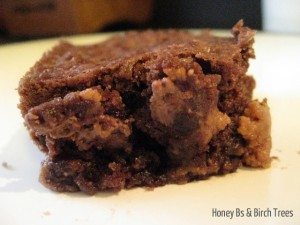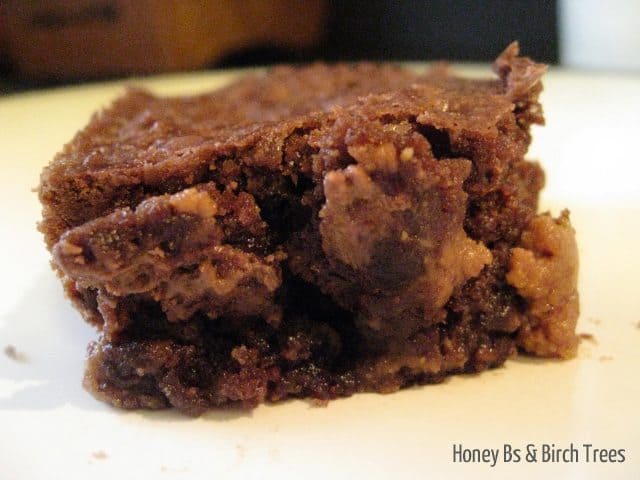 And that's it. So simple and I still have enough mini cups left over to make another batch if I want to (if I don't eat them first.) And I'm sorry these pictures suck. I thought my point-and-shoot was better than it is. It was a good camera at one point, and its sad that it can no longer stand up and that my iPhone photos are better. Boo. It really makes me sad and I can't afford a real camera at this point. I'm not even going to watermark most of these – if you want to say they're your photos, well, I can point you to a thousand photos that are better elsewhere to take.
Hope you like em. And the brownies too.
xox
JennyB
SaveSave