Every Monday I have the day off of work.  Most people hate getting a "case of the Mondays" but for me, there is nothing better. When I woke up this Monday morning, I took a peek outside and knew that it was going to be a gorgeous weather day.  The sun was starting to shine, and it seemed like a great day to take some pictures of my growing yard.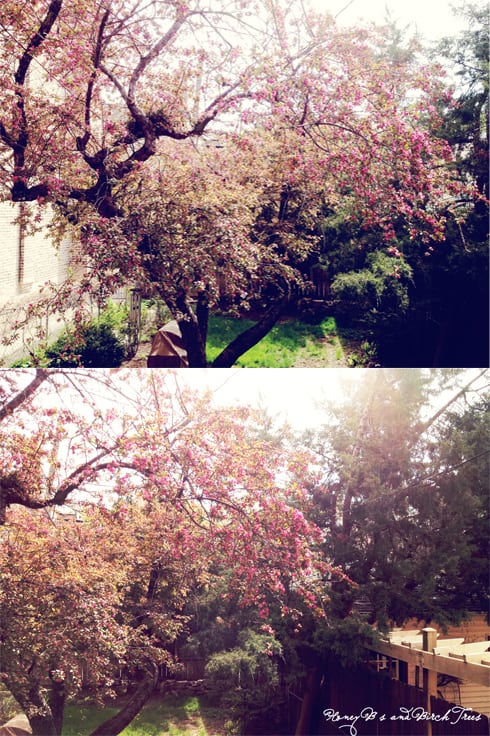 I grew up with an apple tree similar to this one in my yard, and I happily remember the beautiful white flowers it produced every spring.  One of the reasons I said "Yes!" to this apartment last spring was the blooming pink buds that covered the tree when we came to view the place.  I looked forward to this moment all winter.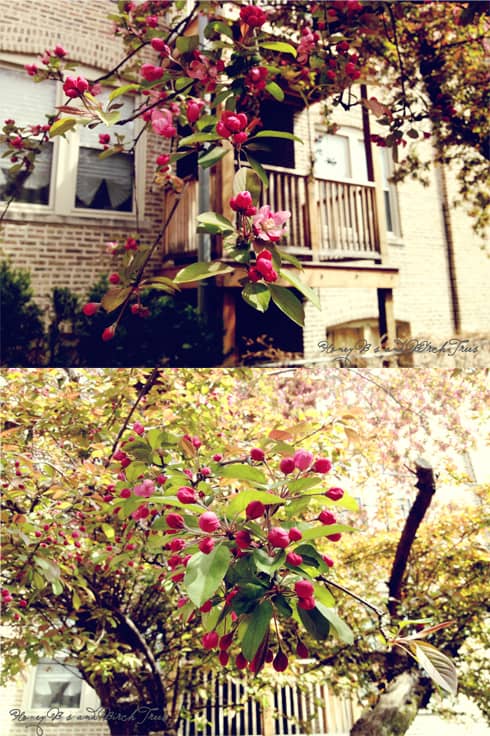 There are crazy grapevines that run along the metal fence – unfortunately Nero used one like a stick and chewed the vine at the base. It has since died.  I tried to remove it but the vines have all grown together.  I'll have to try again in the fall, though the leaves will soon hide the dead branches.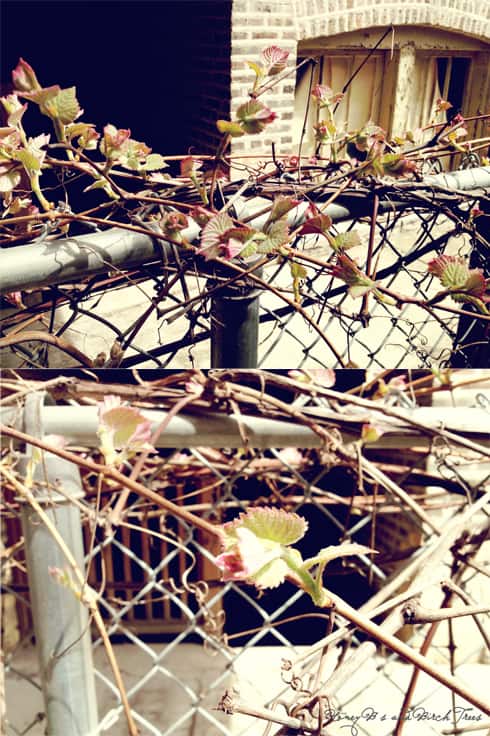 Underneath the grapes is a huge patch of lily of the valley that is starting to blossom.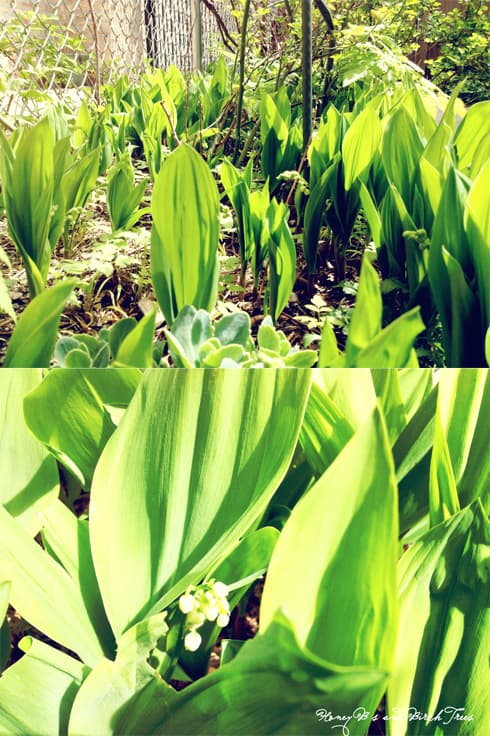 The rose bushes are also coming in nicely after a very generous pruning.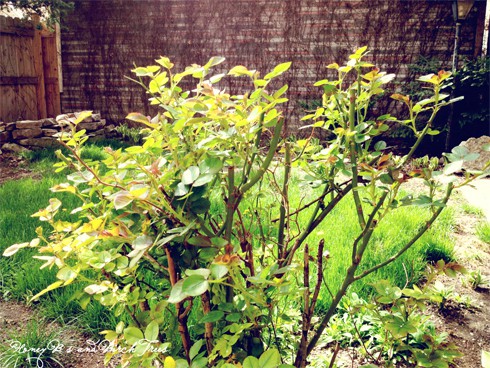 A clematis, which I think is a Jackman's clematis, is also starting to come up.  It died last year because I didn't take care of it, so I'm going to be more careful this spring.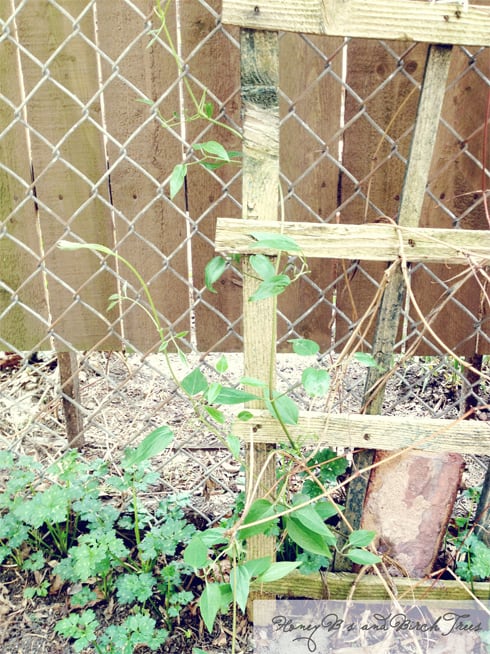 And I have no idea what this is.  We will have to wait and see.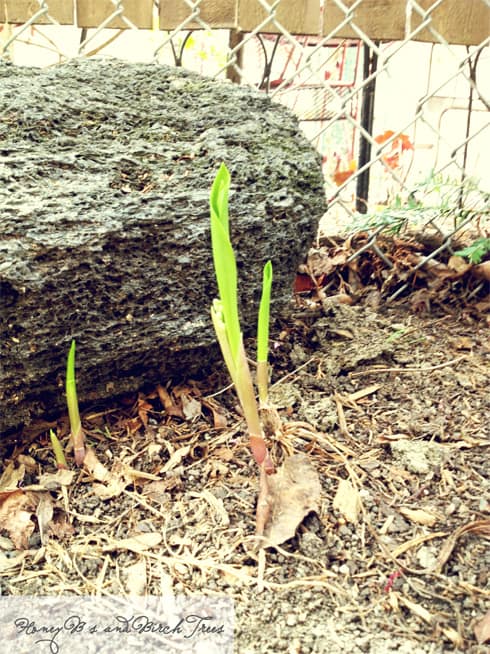 It was a beautiful spring day!
JennyB
SaveSaveSaveSave
Join the newsletter!
Subscribe to get our latest content by email.