There are some amazing blogs out there and I have decided to share with you the ones that I not only subscribe to, but I follow the pinterest/facebook/instagram of each of these bloggers and read their blogs almost obsessively. I always read them (even when I was on vacation in Poland). My favorite blogs are on the right side bar under the heading "Blogs I Read" but here's a little description about my top 5 and links to my favorite posts from them.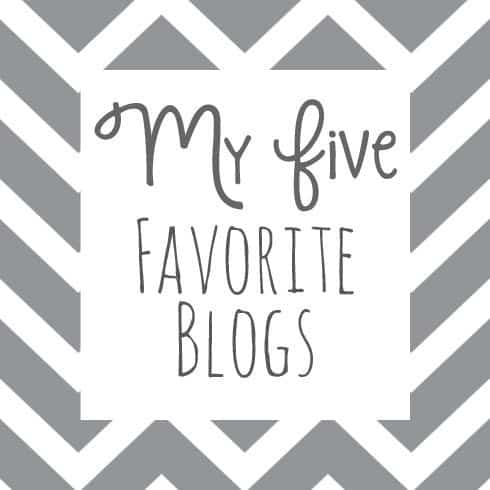 This is the very first blog and blogger I started reading on the regular. Her baked rigatoni with tiny meatballs inspired me to become a better cook. Boozy french toast? Go to Smitten Kitchen. A full menu for brunch? I love this blog.
Emily from Jones Design Company inspires me every day to become a better blogger, and she's helped spark my interest in graphic design (she's self-taught – maybe I can teach myself too?). She puts together these amazing home projects and she really gets my design juices flowing. She painted her own wallpaper, turned her laundry room into a haven, and created fake calligraphy (this is the post that first brought me to Jones Design Company). Plus, check out her shop – there are some really amazing prints for sale.
3. Lia Griffith
I started following Lia on her old blog, and when she branched off and started this new one, I have a feeling I was one of her first followers. She designs the most amazing creations with paper – paper feathers, a paper rose wedding bouquet, yellow paper ranunculus flowers and paper anemones. I'm looking forward to seeing what she comes up with next.
If I could quit my job and remodel a home for a living, this couple would virtually help me get out of bed each day to get 'er done. They actually *do* help me get out of bed, since their emails come in around 6am and I look forward to drinking my morning coffee while reading their posts from the day before. They're so good at what they do that they're remodeling their 3rd home and they offer a variety of helpful advice articles: how to pick a paint color, how to add a built-in desk, and how to install board and batten, just to name a few. I know you will love this blog as much as I do.
I think one of the reasons I like this blog so much is these two sister's fashion sense – man, they make me feel like a scrub sometimes and its kind of awesome. I've bought more dresses and skirts since I started reading their posts. I <3 the dress Emma is wearing, and this maxi dress on Elsie. They are also my go-to source for photography tips: here's a free lensing tutorial and 10 things not to do when taking photos.

What are your favorite blogs? Leave me a comment and let me know – I'd love to add more great reads to my list of blogs I love.
xoxo,
JennyB
Join the newsletter!
Subscribe to get our latest content by email.