I've been diligently watching and reading PSE tutorials and when I was unable to find free printable art to suit my taste for our bathroom, I decided to take a go at creating my own.
Enter our sad bathroom wall and the frames I have to fill with artwork.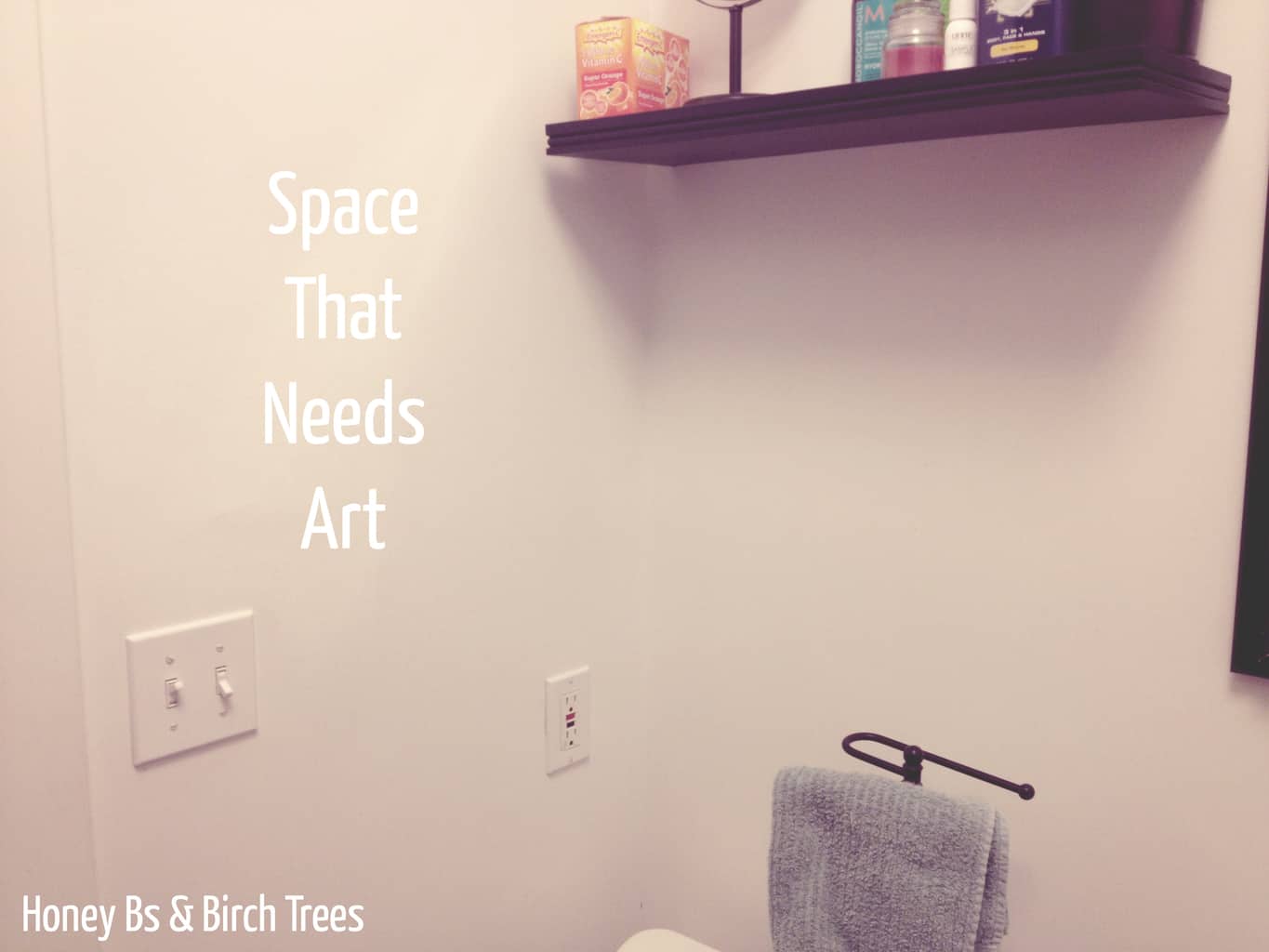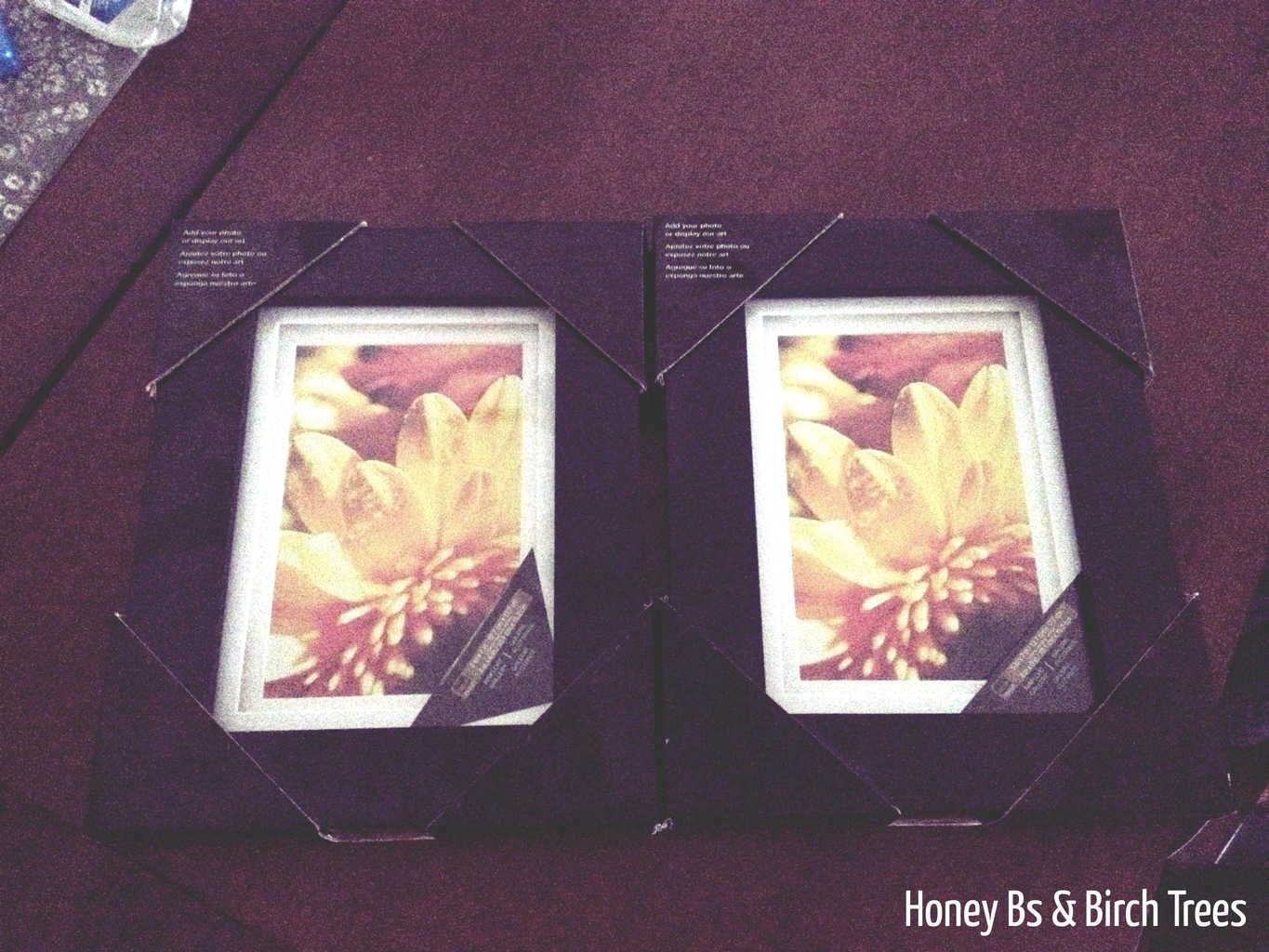 The frames were 5×7 but were matted to 4X6.  I created three leaf silhouettes – maple, oak, and of course birch tree leaves, in seafoam green to match our bathroom towels.  I made a faint outline around the image so that when printed on standard cardstock I would easily be able to cut my images down to size.  I sent my files to Staples and the prints were ready for me to pick up in about 2 hours (for under $3 – way cheaper than me using up all my printer ink.)
Then all I had to do was pop them into my frames and have Mr. B help me put them up in the bathroom (ha, he actually did all the hanging.)
I have decided to include my silhouettes here in case anyone else wants them.  They are at the bottom of this post.  All you have to do is open them in a new window and print or save.  The PDFs do not have the outline for 5X7 prints – if you would like them put back in, or if you would like the leaves in a different color, leave a comment here and I will help you out.
xox,
JennyB
seafoam birch leaf | Honey and Birch
seafoam maple leaf | | Honey and Birch
seafoam oak leaf | | Honey and Birch
Join the newsletter!
Subscribe to get our latest content by email.