This week I had to say goodbye to my trusty food processor. One second it was shredding a block of cheddar, and the next it wasn't doing anything. It went very unceremoniously – not a grunt or a groan. It just stopped working. Mid-shred I might add.
I was pretty bummed at first – it's been a great help in making hummus and shredding and chopping vegetables over the years. I also was using it every day for a few weeks crunching up Nero's medicated food (my pup is sick, save that story for another day).
Plus, it was a Christmas present from my mom a few years ago. I get all sentimental about gifts.
Then I got to thinking – we had been talking about getting a new food processor for awhile now. The one we had was small – perfect for apartments and the random dip. But blogging about food means that my baby F.P. just wasn't big enough anymore to handle all of the use it was getting. I also had to do a lot of processing in batches thanks to its small capacity (2 cups only).
Time to do some shopping!
There are so many options out there for food processors – I truly don't know where to begin. I am probably blowing this out of proportion. It's not like I'm buying a car or a wedding dress. Haha.
Anyway, on to some of the options:
I like the Cuisinart Custom 14-Cup Food Processor in black with brushed chrome accents.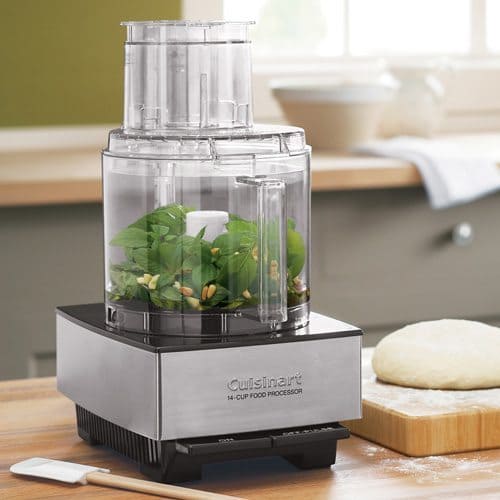 I can put it in the same spot as my old food processor, because it only takes up a foot of counter space. Dish washer safe is also a big plus in our house.
This KitchenAid Pro Line 16-Cup Food Processor, KFP1642 – sugar pearl – KitchenAid Pro Line
is my dream food processor with its 16 cup capacity.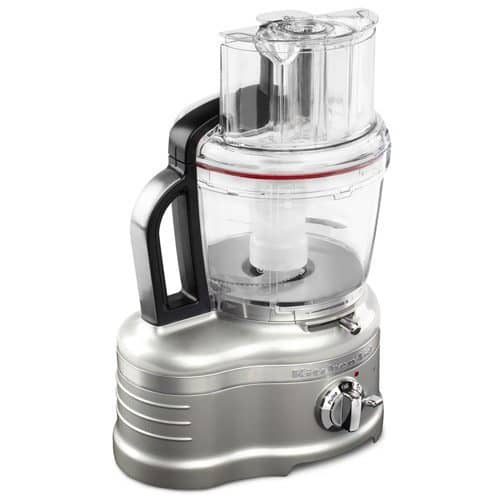 So pretty, but… it's expensive. Regular price its $699.99. Not gonna happen right now.
Here's another Cuisinart one, that I think might be the one. The Cuisinart 14 cup Food Processor, FP-14 – Die Cast
is awesome! It has three bowls!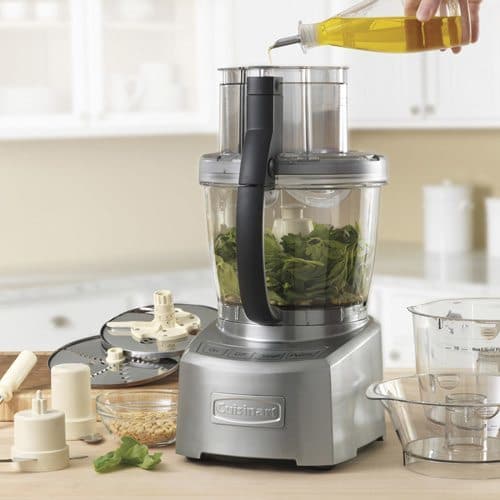 Three bowls! I see pestos in my future again. It's still a little more than I wanted to spend ($545.00) but Chef's Catalog has great sales so I'm just going to wait until the next one.
So here's a question for you – if you were going to buy a food processor, which one would you buy? Would you pick one of these three, or did I miss one? I need some help here – please let me know in the comments which one I should get.
Join the newsletter!
Subscribe to get our latest content by email.