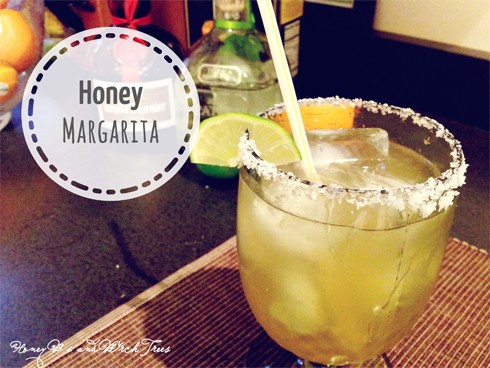 This is my last Cinco de Mayo inspired post for the weekend – its a Honey (B's and Birch Trees) Margarita!
I don't usually drink tequila, but I figured if there's honey in it, why not? 🙂 In my pictures you will see me using a shot glass as my measuring cup – its an ounce and a half shooter, so keep that in mind while looking at my pictures. You will need a glass, a cocktail shaker and a small plate.
Honey Margarita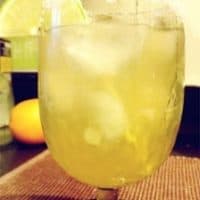 Honey Margarita
Ingredients
1 1/2 ounce white tequila (Patron!)
1 ounce orange liquor (I chose Grand Marnier)
2 limes
kosher salt
1 tsp honey
1 tsp warm water
ice
Instructions
Pour some salt onto a small plate. Cut one of your limes and rub it along the rim of your glass. Roll the rim of the glass into the salt.
Put some ice in a shaker. Combine the honey and warm water and add it to the shaker (this is simple syrup). Squeeze the juice of one lime into your shaker and add your tequila and orange liquor.
Shake it well. Fill your salt rimmed glass with ice, and strain the liquor into your glass. Garnish with a fresh lime wedge.
SaveSave
Join the newsletter!
Subscribe to get our latest content by email.