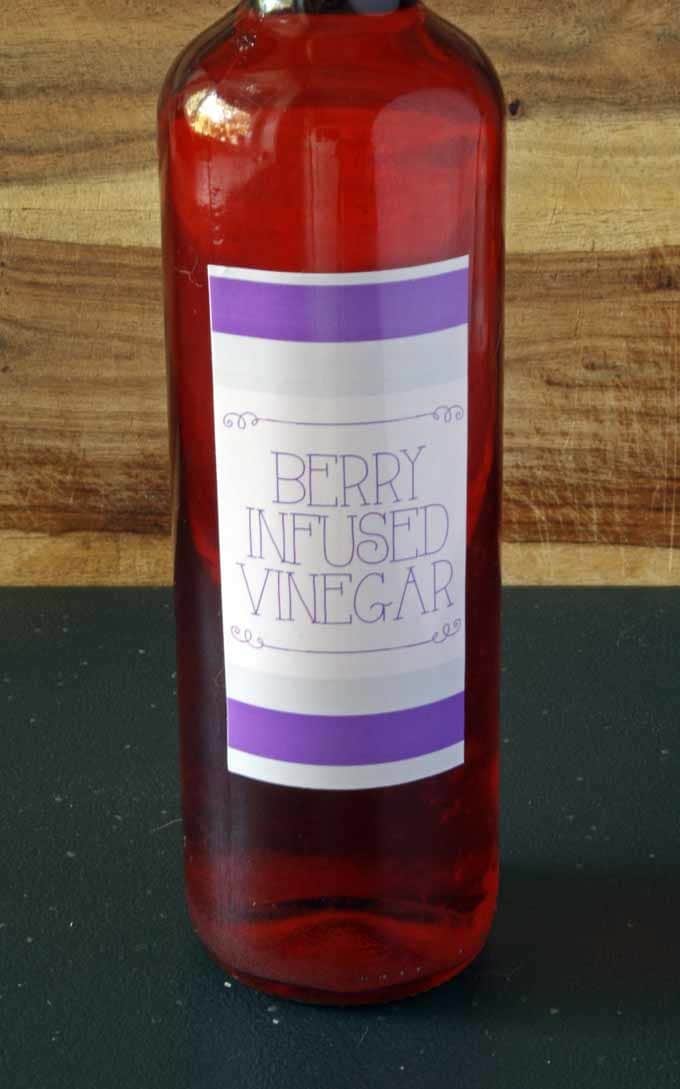 I like homemade things and easy things.  This homemade berry vinegar is both.
In a past life, I worked in a hospital.  You have probably heard all the misconceptions about hospital cafeteria food.  Surprisingly, I really enjoyed what they served up for the employees.  The red rice and beans was to die for and the burgers were pretty good too.  Sometimes I didn't have time to wait in line, however, and I would just grab something from the well-stocked salad bar.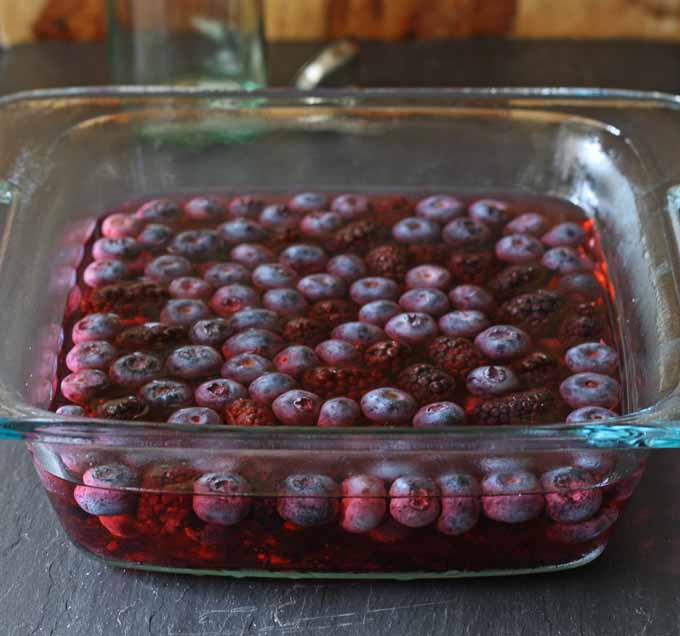 I would fill up a plate with lettuce, veggies and nuts and then pick from the salad dressing choices.  Usually it was ranch but sometimes I would be adventurous and pick french or thousand island. What a life I lead. ha!
Until one day when I watched a coworker grab a bottle of olive oil and a bottle of vinegar and sprinkle it all over her greens.  My life was changed.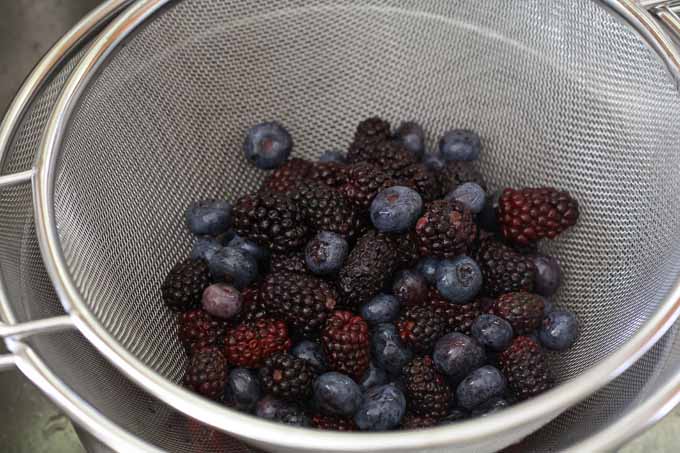 Since then, for the most part, I have stuck with vinaigrettes of all kinds.  One of my favorite vinegar combinations is raspberry vinegar/olive oil and that is what sparked today's recipe.
Making your own infused vinegar is so very easy! All you need is white wine vinegar, berries, sugar, a glass container and a strainer.  Even better if you have cheesecloth, which I didn't, so I doubled up my strainers to make sure the vinegar soaked berries didn't make their way into the bottle.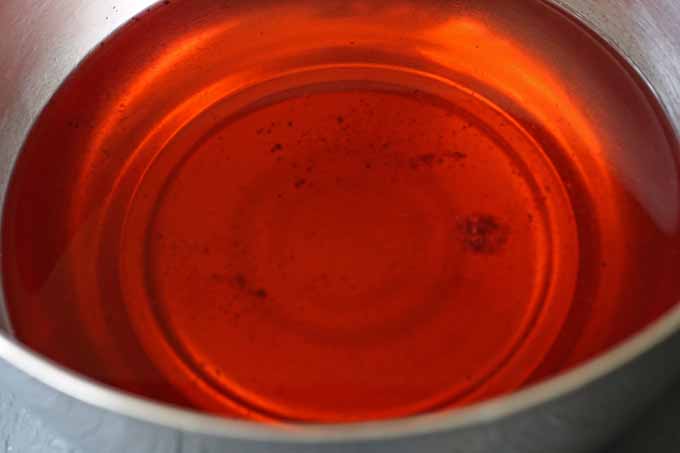 Clean your berries and put them in the glass container.  Heat up the vinegar and sugar in a pot to boiling, and pour it over the berries.  Cover them up tight and let them cool.  Once they've cooled off, put the container in the refrigerator for 3 days.
After 3 days have passed, strain the vinegar from the berries.  If you have cheesecloth, squeeze the liquid out of the berries.  I didn't, so I pushed on them a little with the back of a spoon carefully (I didn't want the berry seeds to make their way into the vinegar.)  Put it in a bottle and voila! Homemade Berry Vinegar!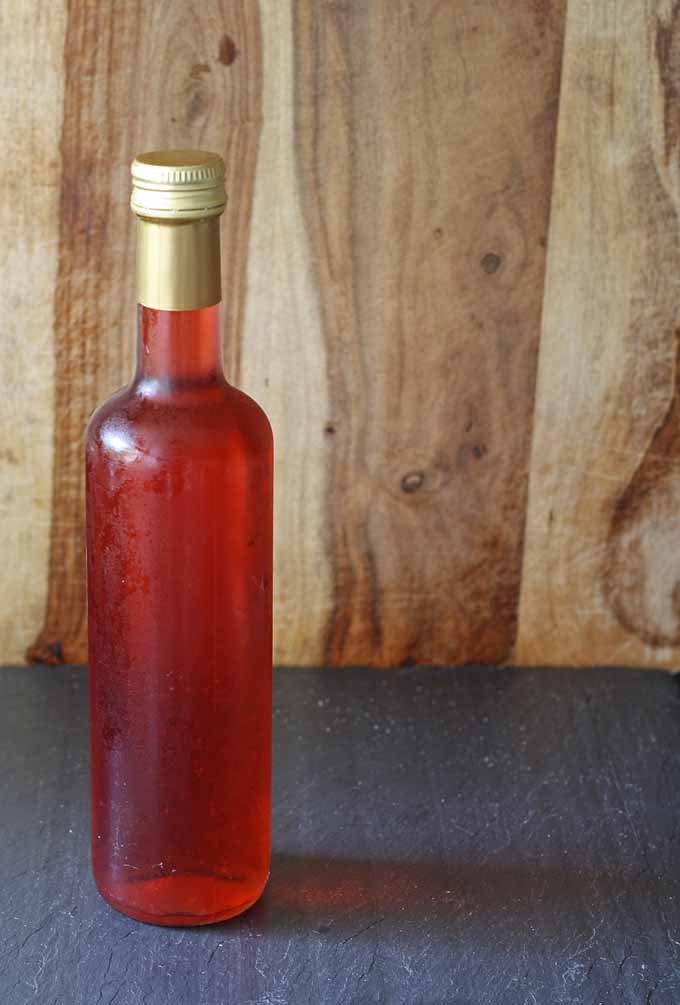 To store my vinegar, I saved the empty white wine vinegar bottle and removed the labels.  I broke off the top plastic spout so that I could funnel my new vinegar in and printed up a pretty label.  My kind of recycling!  You could also buy a bottle – I have seen some nice ones from Ikea and the Container Store.  I just didn't want to spend any more money.
I have included a pdf of the labels that I created in case you don't want to make your own.  I also added a color variation and a blank label in case you like them and want to use them for something else.  Just print them out on a full label sheet and you're all set.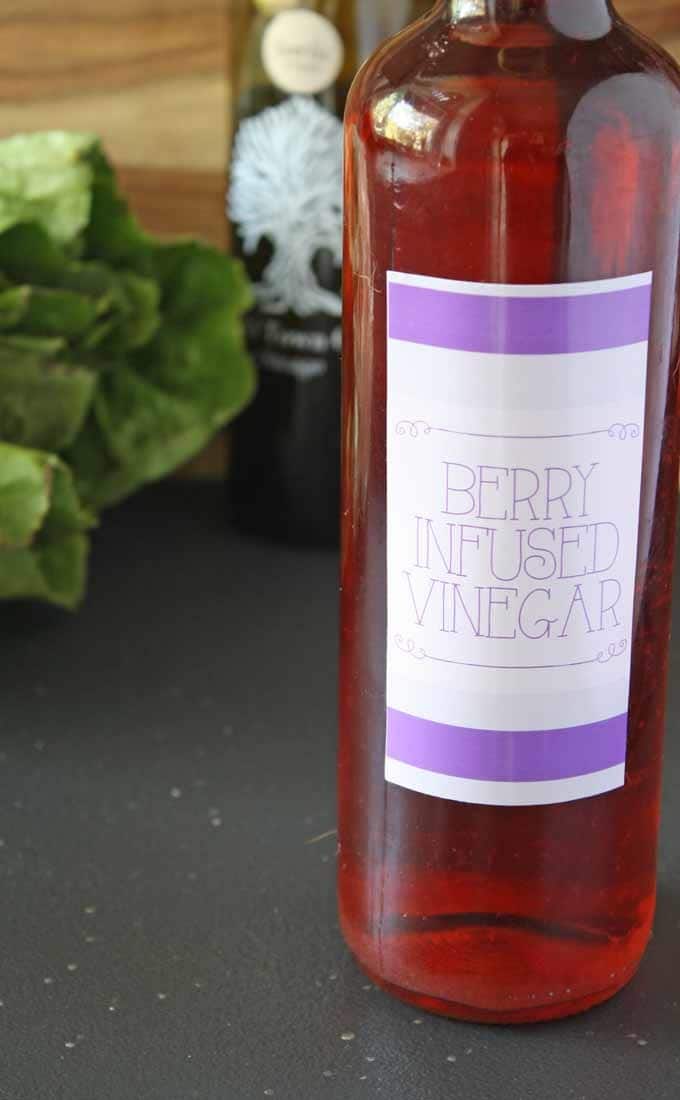 Homemade Berry Vinegar
Ingredients
3 cups of berries (I used 1 1/2 cups each of blueberries and blackberries)
2 cups of white wine vinegar
1/2 white sugar
Instructions
Clean the berries and set aside.
In a saucepan, combine the vinegar and sugar. Bring to a boil (and make sure the sugar has dissolved.)
Pour the berries into a glass container and cover with the hot vinegar mixture. Seal and cool, then refrigerate for 3 days.
Using a strainer or cheesecloth, strain the berries from the liquid. Pour the strained vinegar into a bottle.

I don't even need anything crazy for my salads – just this berry vinegar, olive oil and some salt and pepper.
If you're interested in my labels, just right click here and save the file.
SaveSave
Join the newsletter!
Subscribe to get our latest content by email.