Start eating healthy and delicious meals with the Fixate cooking show! Eat the perfect sized portions by using the  Portion Control Containers – healthy eating is only a click away.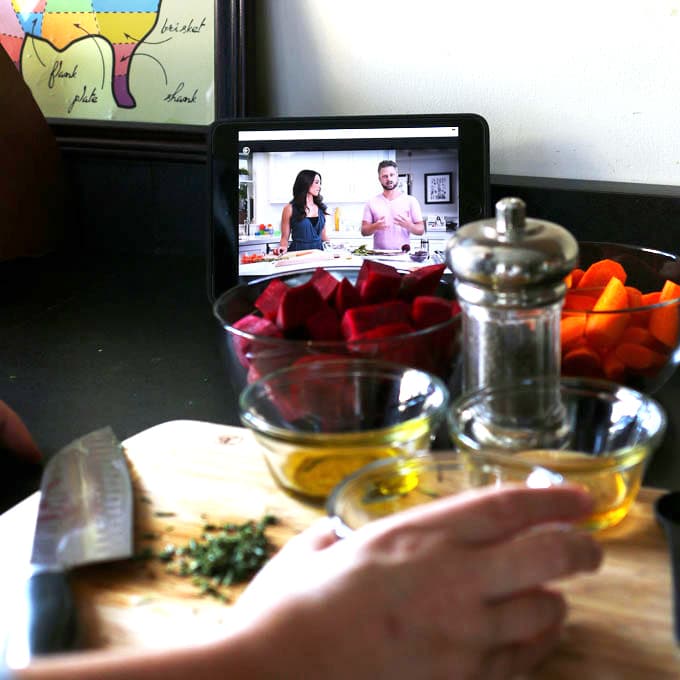 This post is brought to you in collaboration with Beachbody. All opinions are my own.
Fall is here and that means the holidays are upon us as well. Your inboxes will soon be full with invitations to holiday parties.
Instead of waiting for January 1st to start eating healthy, let's all be proactive and start now.
I'm sure you've heard about the 21 Day Fix – the eating plan created to help you eat healthy meals in the right size portions. I like eating healthy but I know that I eat too much of everything; it's hard to lose weight if you're overeating.
It's also hard to lose weight if you are craving delicious food but don't know how to make healthy AND delicious food.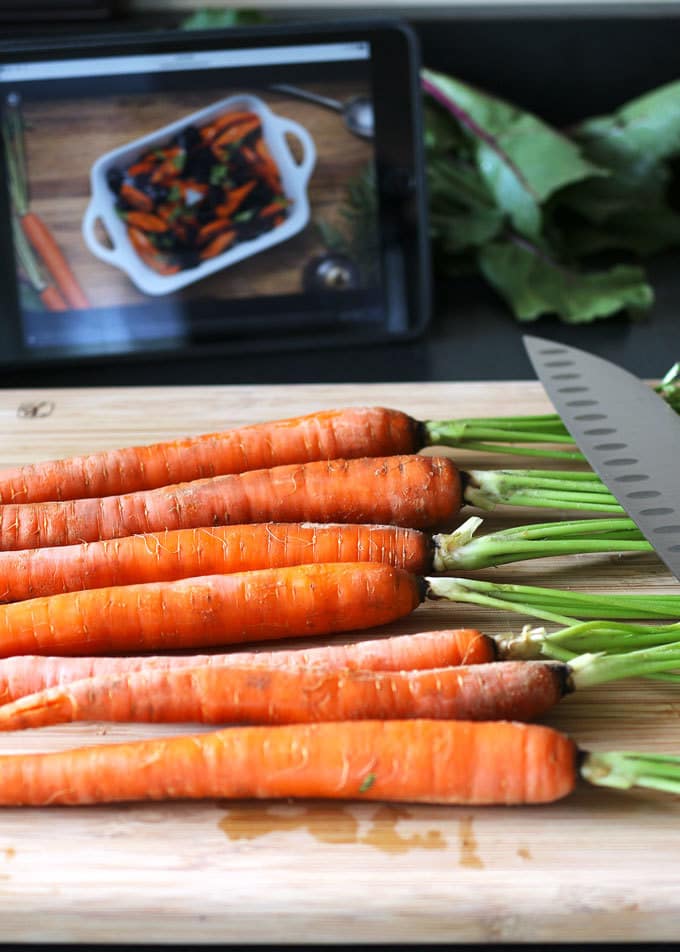 Fixate is your answer.
Beachbody on Demand's new cooking show, Fixate, is hosted by Autumn Calabrese and her brother Bobby. I really enjoy their banter. It's the kind you can only get from a brother and sister. They also give great tips on how to prepare the recipes they provide (don't forget those gloves when cutting beets!)
I am a cooking show junkie but one of the issues I have with TV cooking shows is that it's difficult to go back and watch the shows again. I'm always missing ingredients or techniques and I have to scramble for my pen or paper.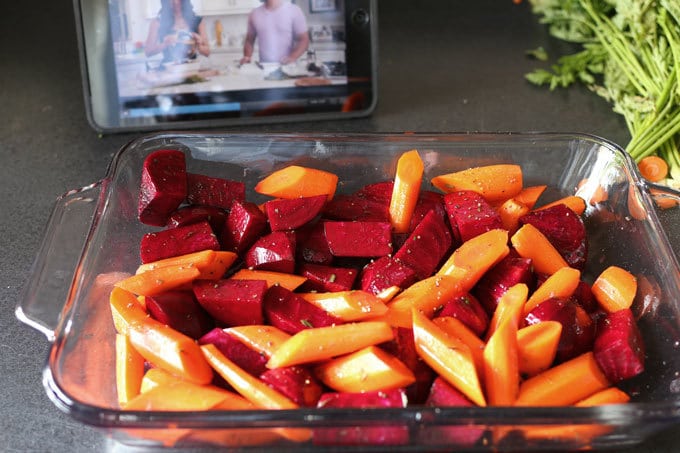 I loved being able to pause, rewind and watch the Fixate videos (and re-watch it if I wanted). If I wasn't sure about a technique, it was okay – just hit the back button on my browser.
I set up my iPad in the kitchen and prepped all of my ingredients after I watched the video for these Honey-Roasted Carrots and Beets. As I went through each step, I would pause the video so I could follow along. It was great!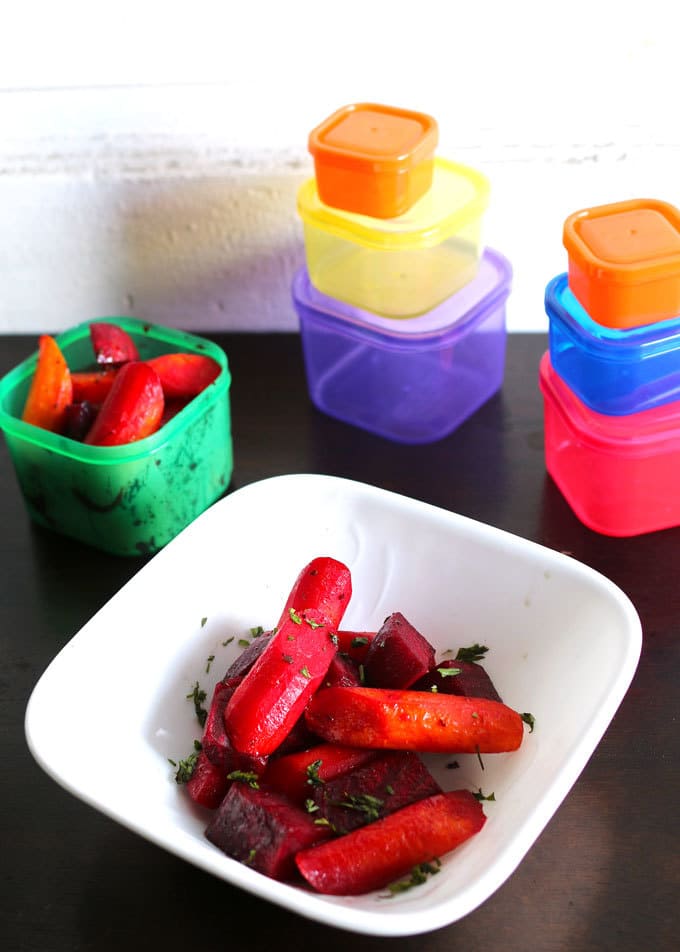 After the dish was done, I used the Portion Control Containers to make sure I was eating the right amount. Seriously, these containers are the answer if you have the same over-eating problem as me.
These carrots and beets were delicious so I definitely needed the help to eat just enough.
There are many recipes available to watch and new recipes are added all of the time. Autumn lets you know exactly what portion size you should eat with the color-coded containers.
If you are on the 21-Day Fix diet, you are going to love how easy she makes it to stay on track with your diet.
Also, all of the recipes are delicious. Your new eating plan will be free of boring food thanks to the delicious recipes Bobby creates.
If you want to try Fixate for yourself or get the recipe for these Honey-Roasted Carrots and Beets, just click here. Your healthy eating is about to be changed forever.
Ready to get started? Beachbody offers a Free 30-Day Trial of Beachbody on Demand that includes 21 Day Fix Extreme.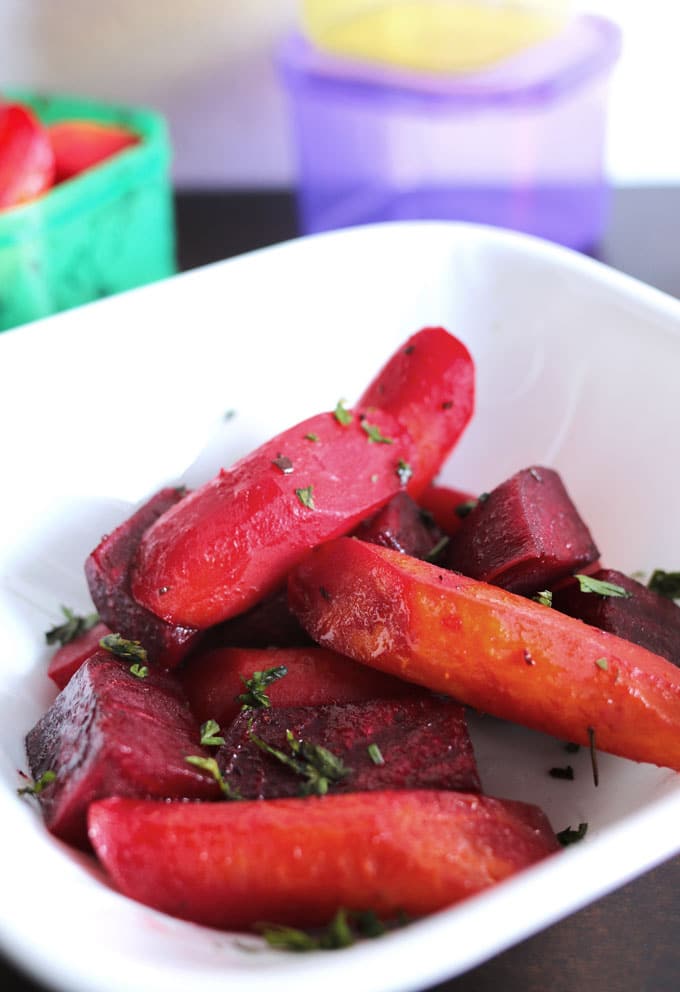 Disclaimer: This post is sponsored by Beachbody. All opinions are my own.
SaveSave
SaveSaveSaveSave
Join the newsletter!
Subscribe to get our latest content by email.