Monthly Holiday Meal Plan – your one stop shop for holiday recipes, from appetizers to main dishes to desserts, plus printables and decor ideas!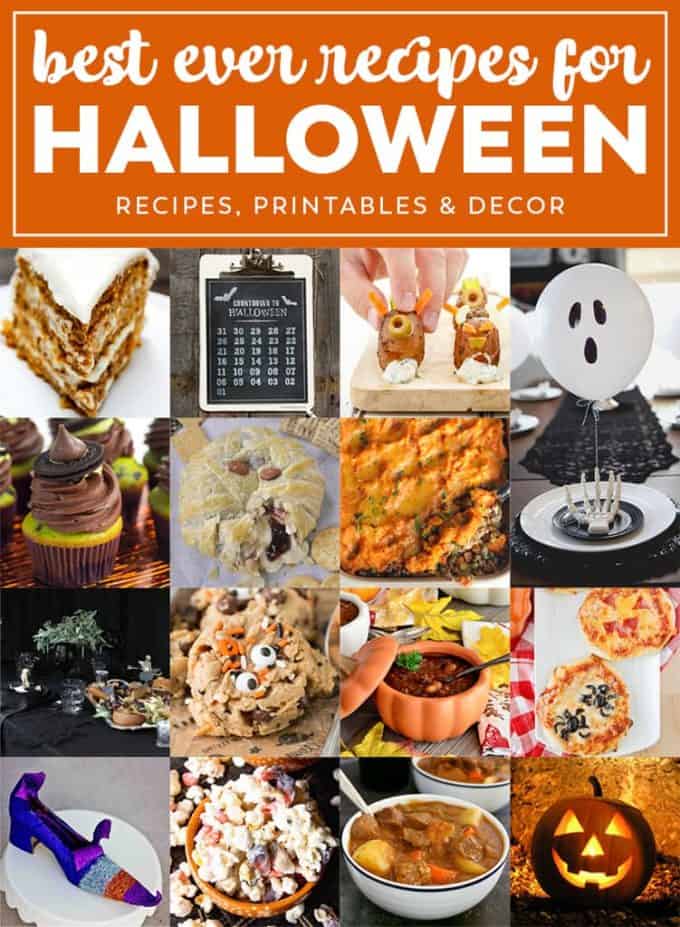 From creepy and spooky to just good ol' not-so-scary fall comfort food, we've got your little ghosts and goblins covered for Halloween night.
In this collection of some of the best recipes for Halloween Night you'll find great recipes from appetizers and desserts to dinners that will give you all the energy you'll need for trick-or-treating!
---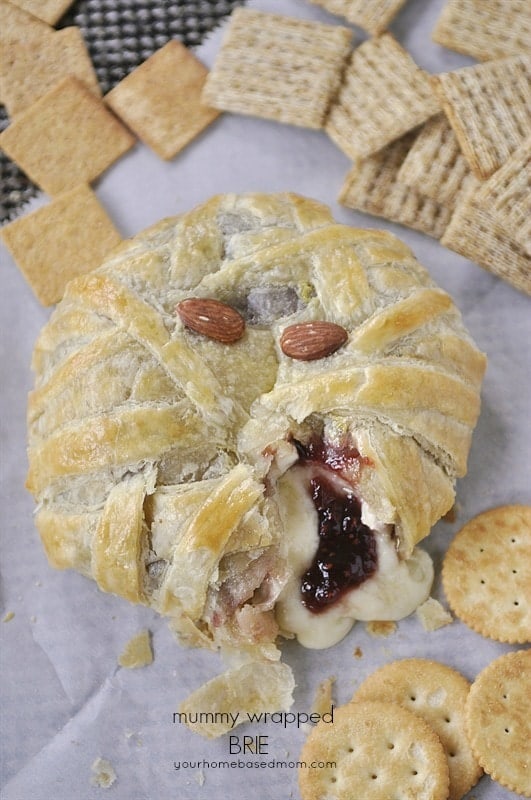 MUMMY WRAPPED BRIE from Your Homebased Mom
Strips of dough mummify raspberry jam and brie cheese in this puff pastry treat. Almond eyes awaken this mummy from his spooky slumber.
Serve him up with an assortment of crackers!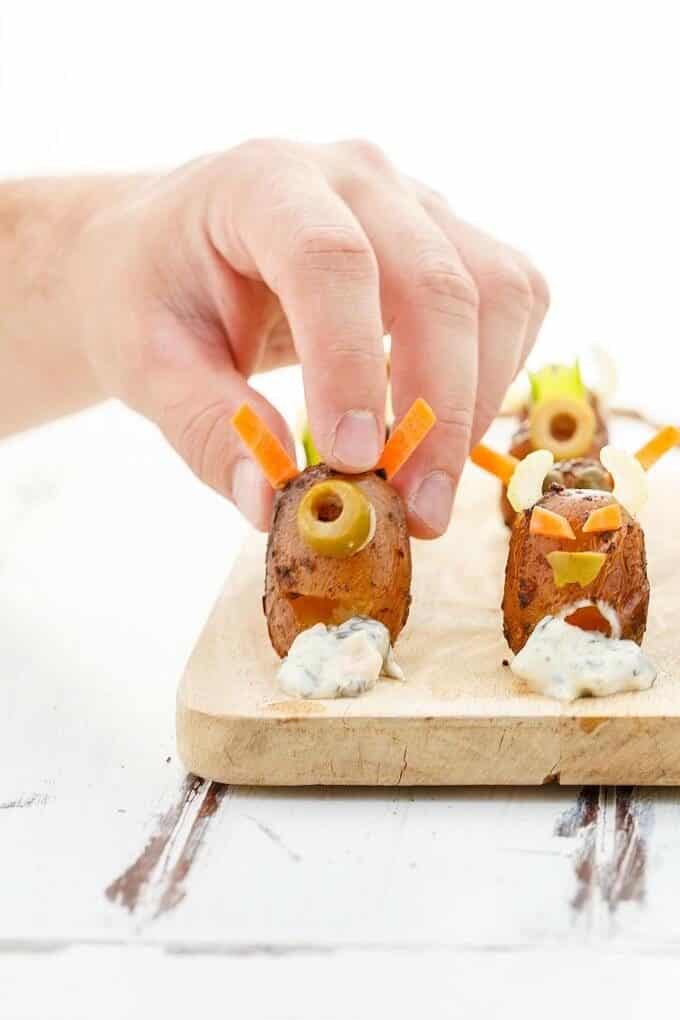 VOMITING POTATO MONSTERS from The Cookie Writer
Prepare to get your spook-on with these vomiting potato monsters! Fun, easy, and a great Halloween appetizer to get your little ones into the spirit.
These olive-eyed potato monsters with carrot-antennae are as delicious as they are fun!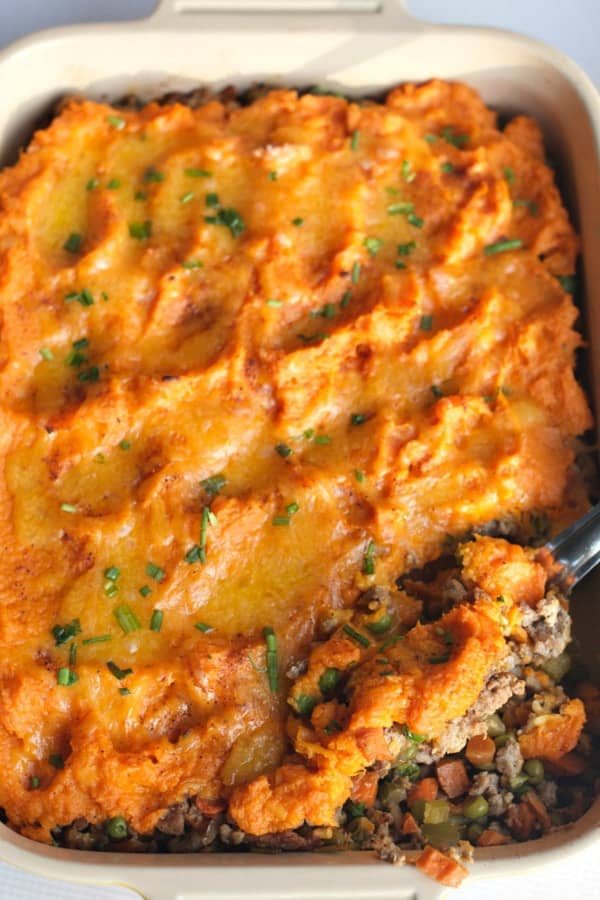 SWEET POTATO SHEPERD'S PIE from The Reluctant Entertainer
Enjoy this cheesy sweet potato shepherd's pie recipe this Halloween. Made with two different kinds of cheese & ground turkey, this dinner is colorful & hearty.
Save time and cook the sweet potatoes the night before!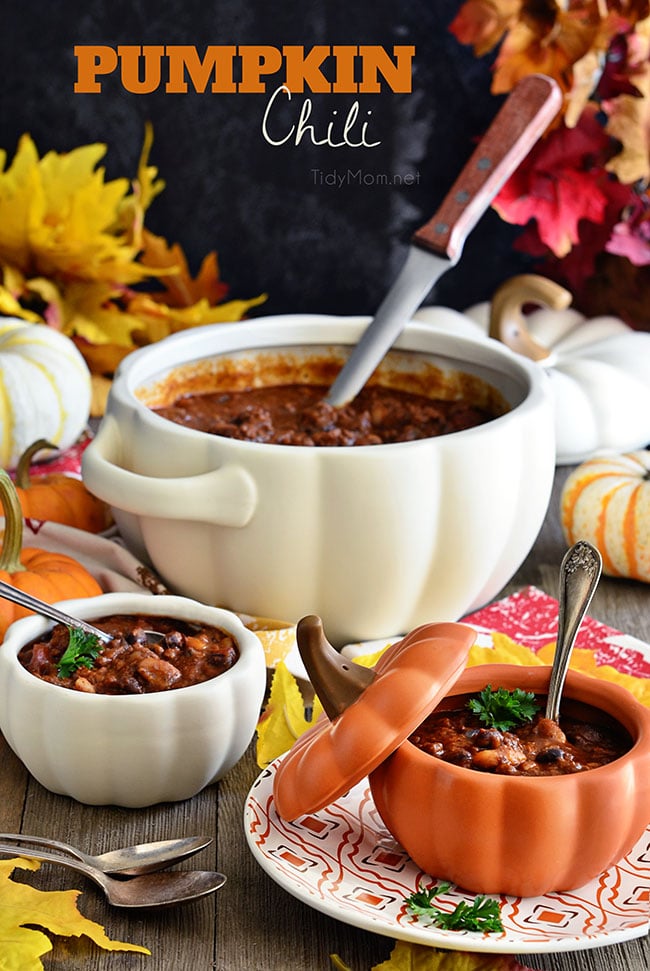 PUMPKIN CHILI from Tidy Mom
Pumpkin chili is extra hearty with a sweetness and earthy undertone that takes chili to a whole new level of delicious. Perfectly seasoned, zesty, and packed with protein & fiber, it's a great dinner before trick-or-treating.
Scare off the chilly weather with this chili recipe and satisfy hungry bellies.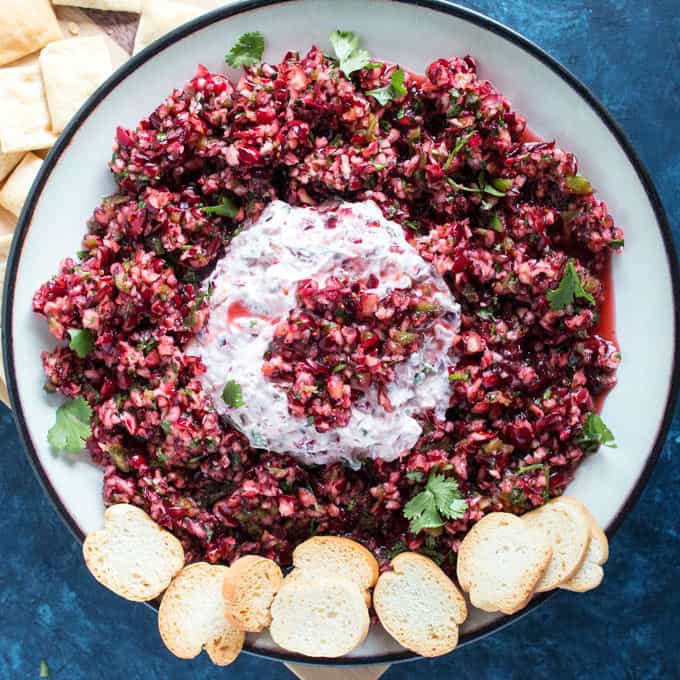 CRANBERRY JALAPENO CREAM CHEESE APPETIZER from Honey and Birch
This cranberry jalapeño cream cheese appetizer is the perfect easy addition to your Halloween spread! It's no-cook and can be ready in 10 minutes. Jalapenos & cranberries marry cream cheese in this tasty appetizer.
Served perfectly with crackers or chips of your choice!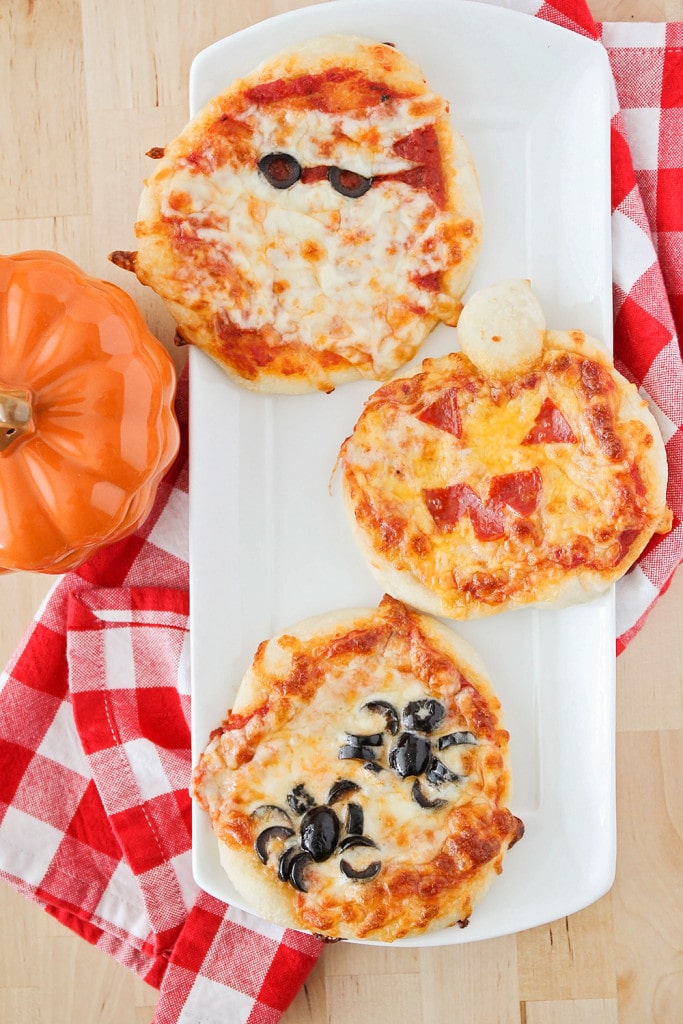 HALLOWEEN MINI PIZZAS from The Baker Upstairs
Kids love being able to choose their own designs & decorations. These spooky mini pizzas are great for kids and adults at any Halloween party!
They're also perfect for a fun dinner just before trick-or-treating!
PUMPKIN BEEF STEW from Honey and Birch
This pumpkin beef stew recipe is the perfect meal for autumn nights. Savory, hearty and guaranteed to warm you up!
Paired great with red wine, it's the best dinner for families handing out candy to the neighborhood trick-or-treaters!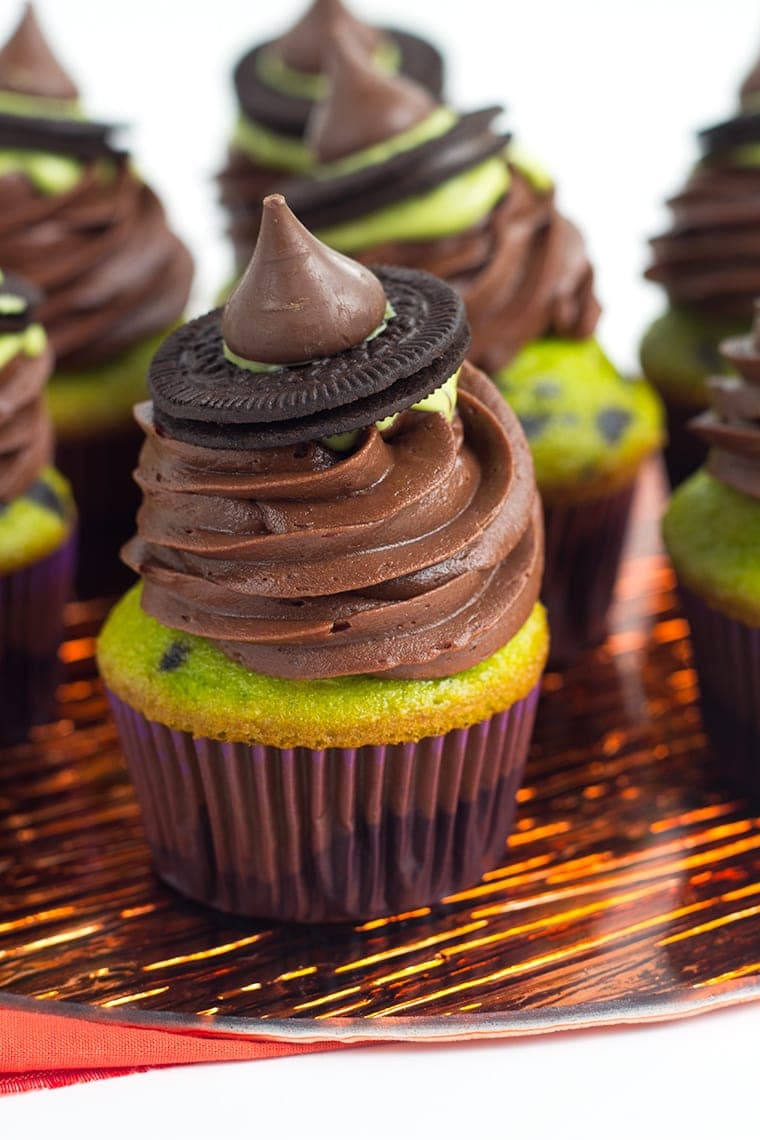 WITCH HAT CUPCAKES from Yellow Bliss Road
These adorable Witch Hat Cupcakes have just the right amount of fun to add that spooky vibe to any Halloween celebration! Topped with an edible DIY Witch Hat, these cute cupcakes are simple to make.
Great treat for kids & adults alike!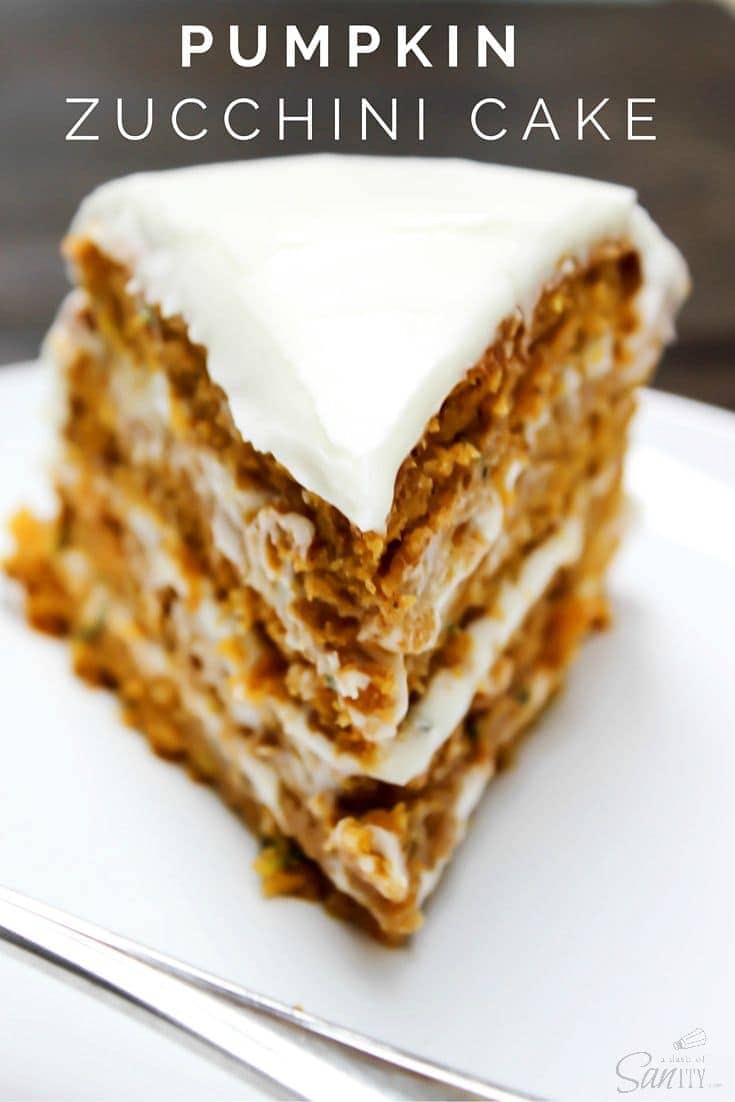 PUMPKIN ZUCCHINI CAKE from A Dash of Sanity
Pumpkin dreams are more than just turning into carriages for princesses. They come in cakes as well! This Pumpkin Zucchini Cake not only looks like heaven, it is truly is mouthwateringly delicious.
Feature this cake at your Halloween gathering, and then again at Thanksgiving; it's too good to serve only once a year!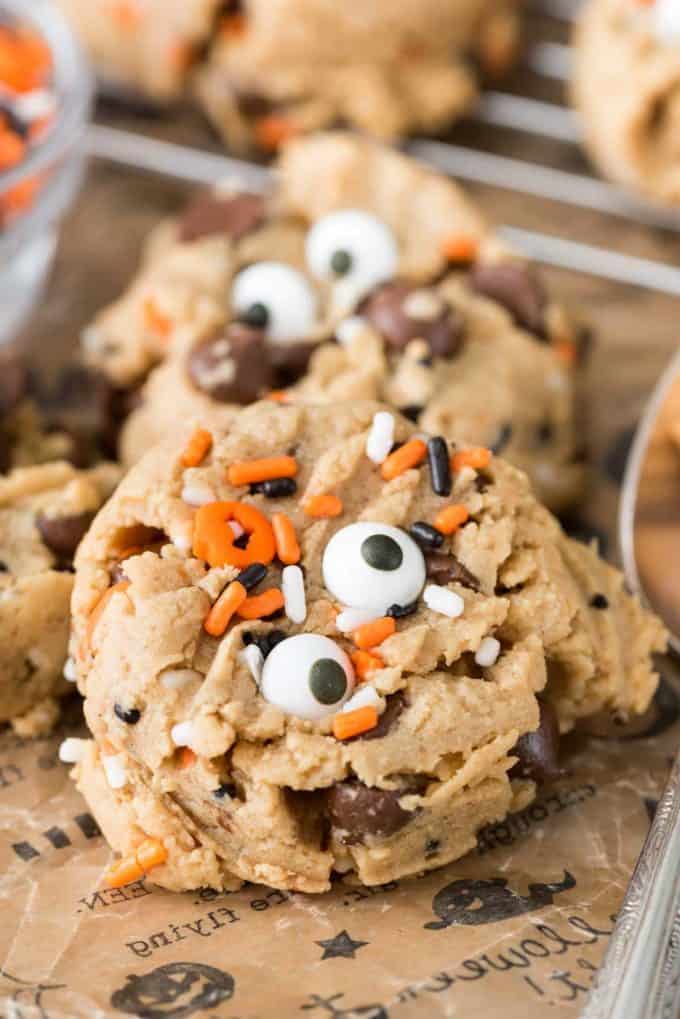 PEANUT BUTTER PUDDING COOKIES from Crazy for Crust
This easy peanut butter cookie recipe has pudding mix right inside the dough. They may be monsters, but these gooey cookies will disappear as fast as ghosts!
Creepy with edible eyeballs, these little monsters are the tastiest & spookiest treat for your little monsters!
MONSTER MUNCH from Julie's Easts and Treats
Sweet & Salty Snack Mix Loaded with popcorn, candy corn, peanuts & Reese's Pieces! This snack mix is perfectly adaptable if you need to substitute things out for kids with allergies.
It's colorful and festive for a Halloween or fall party!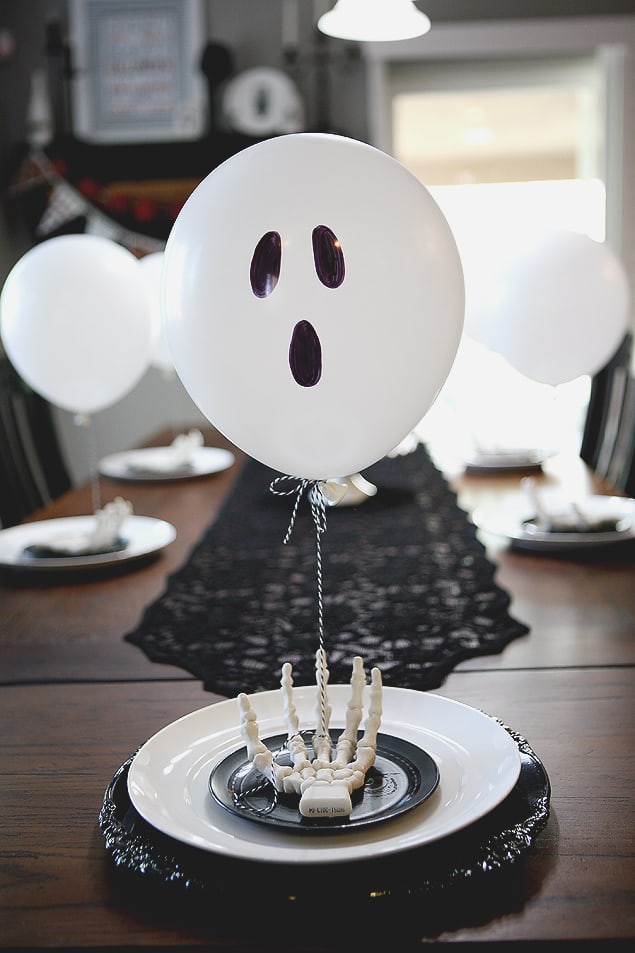 BALLOON GHOST TABLE SETTING from Eighteen25 Girls
This is the cutest and most inexpensive way to dress up your Halloween table! All you need are some white helium filled balloons and a sharpie!
Attach them to some skeleton hands to add extra spook to your Halloween decorations.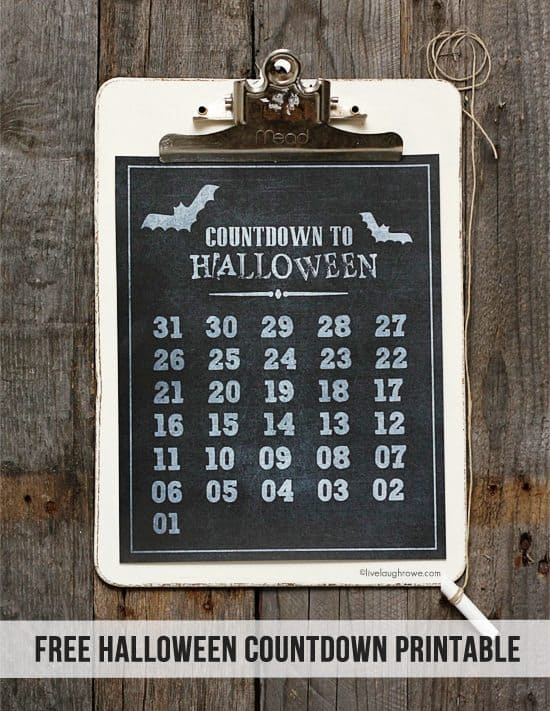 HALLOWEEN COUNTDOWN from Live Laugh Rowe
This printable has a chalkboard look and feel — you can use chalk to mark off the dates! Once Halloween comes and goes, toss it and print another next year!
Also available for those who would rather have an ink friendlier version. That way the kiddos can mark off the days with a colored marker or crayon. Not too shabby, right?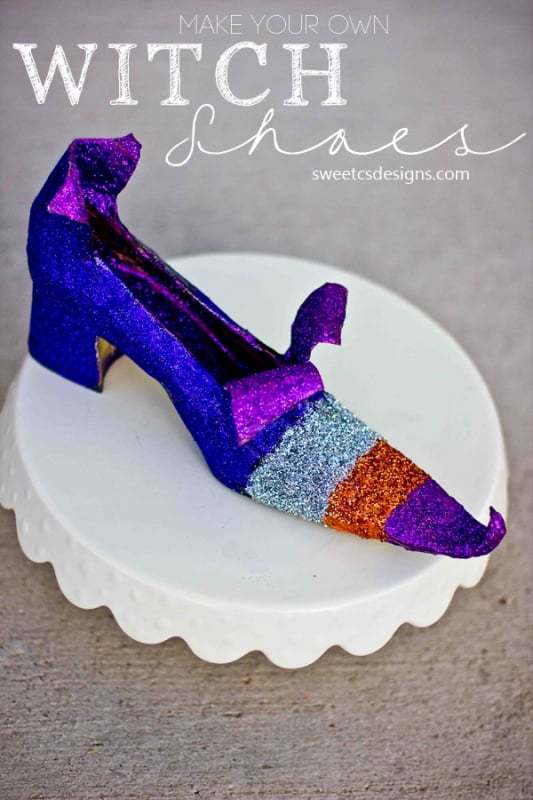 DIY WITCH SHOES from Sweet C's
To celebrate all things pointy, hat, & broom, Sweet C's provides DIYs for a bunch of yummy treats, printables, decor, and party favors to celebrate those wonderful wicked women. With special homage to WITCH SHOES!
With this tutorial, you can make your own witch shoes, too!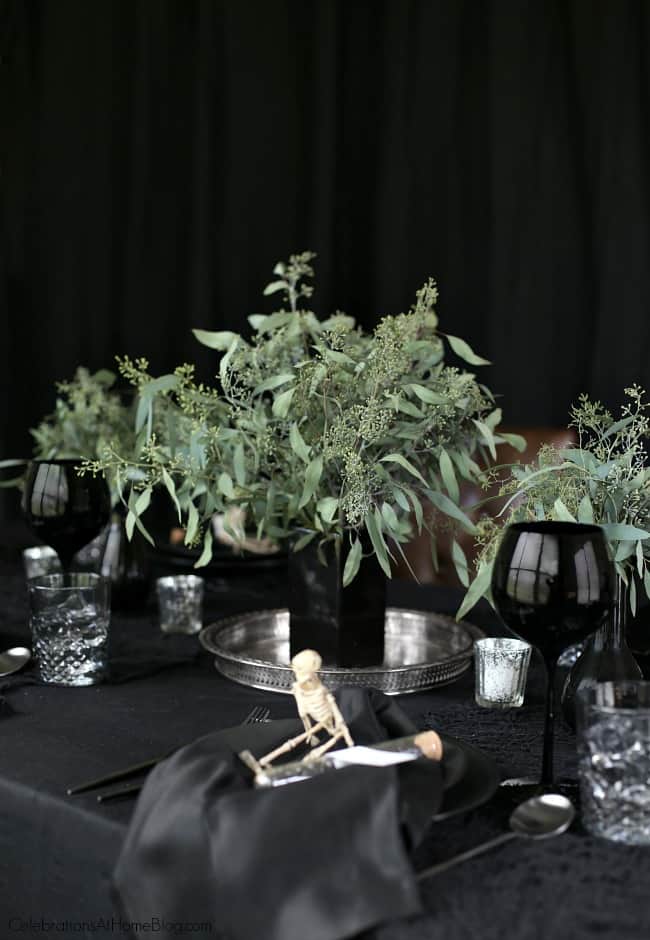 HALLOWEEN THEMED DINNER from Celebrations at Home
Host a Halloween Themed Dinner Party in Black to celebrate the holiday in a more adult way. Set a tablescape that's a balance between creepy & sophisticated with these ideas.
To really bring home the theme have a fun activity planned like a Ouija board, Tarot cards, or a murder mystery game.
---
This post was brought to you by:
Yellow Bliss Road | The Cookie Writer | The Baker Upstairs | Sweet C's | Your Homebased Mom | Reluctant Entertainer
A Dash of Sanity | Julie's Eats & Treats |Honey and Birch | Tidy Mom | Celebrations At Home | Eighteen25 | Live Laugh Rowe | Crazy for Crust
Be sure to join us next month when we'll be sharing our favorite THANKSGIVING food, printables and decorating ideas.
Don't forget to pin this post so you can use all of the ideas for keep your little goblins happy on Halloween Night!