Grilling essentials for your summer BBQ – get BBQ ready with these 9 essentials grilling items!
---
We grill a lot in the summer. We actually have both a gas and a charcoal grill and often use both at the same time.
One of the biggest grilling weekends of the summer is coming up and it's time for some grilling essentials. I enlisted the help of my husband, the resident pit-master at Honey and Birch Headquarters, for some recommendations.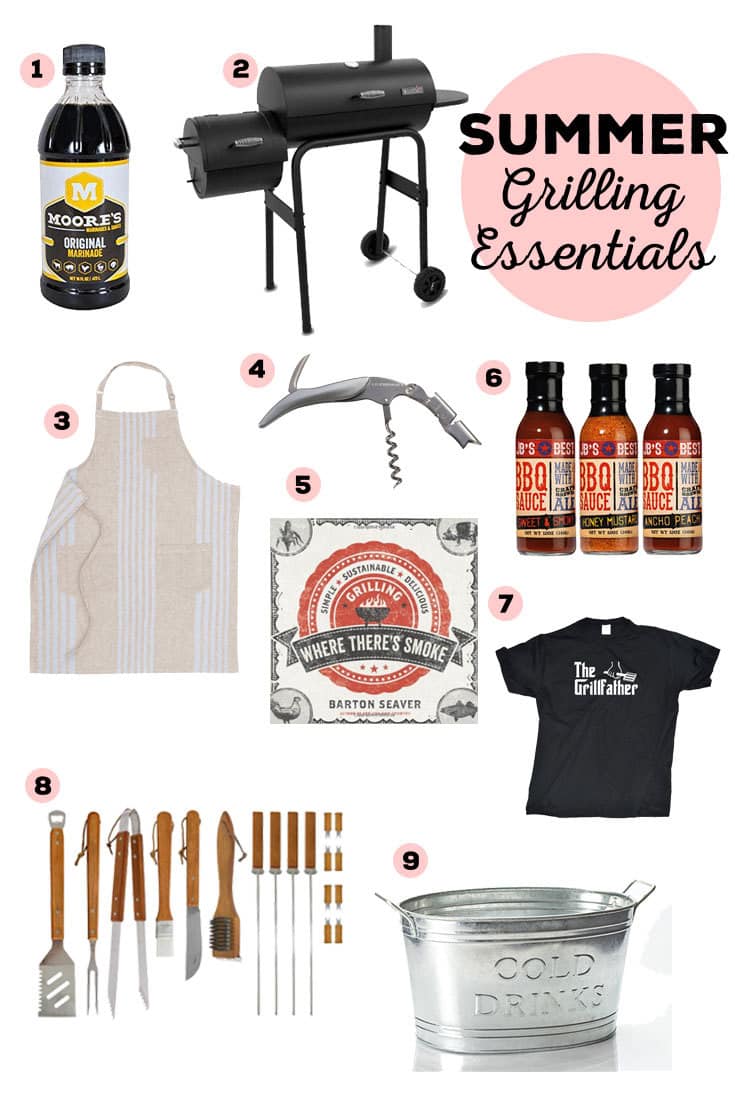 Grilling Essentials for Your Summer BBQ
This post contains affiliate links – if you purchase an item after clicking on link, I may receive a small commission which helps with the running of this website.
My favorite is the original. We've been adding it to our burgers for the past few weeks and it adds great flavor. We are also big fans of the teriyaki marinade.
2 – Barrel Smoker
Don't just grill your meat, smoke it! Take it to the next level with a combination offset smoker, BBQ & charcoal grill.
3 – Striped Apron
This striped apron is perfect with it's two front pockets – perfect for grill tools. (Also available in kid sizes for your mini-me helper!)
4 – Bottle Opener
This bottle opener is perfect for opening up beer, wine or whatever else your BBQ guests may be drinking.
[irp posts="7444″ name="40 Gifts for the Home Cook – Kitchen Gift Guide"]
5 – Where There's Smoke: Simple, Sustainable, Delicious Grilling
You can never have enough cookbooks in my opinion – check out this grilling cookbook for "the nitty-gritty on fueling your fire; preparation and cooking; recipes for sauces, spice mixes, and marinades; and ways to eat smartly and healthily."
While you're at it, get some beer infused bbq sauces. I'm particularly intrigued by the Ancho Peach flavor – that would be great with some chicken wings!
Grill like a pro with a grilling utensil set. There are many options available; make sure your kit has a barbecue fork, tongs, slotted spatula, basting brush and grill brush.
8 – Beverage TubThis cool beverage tub would look really nice next to your grill! Fill it with your favorite drinks to keep them handy.
You know what would look really cool underneath your apron? A BBQ themed T-shirt!
---
Looking for grilling recipes?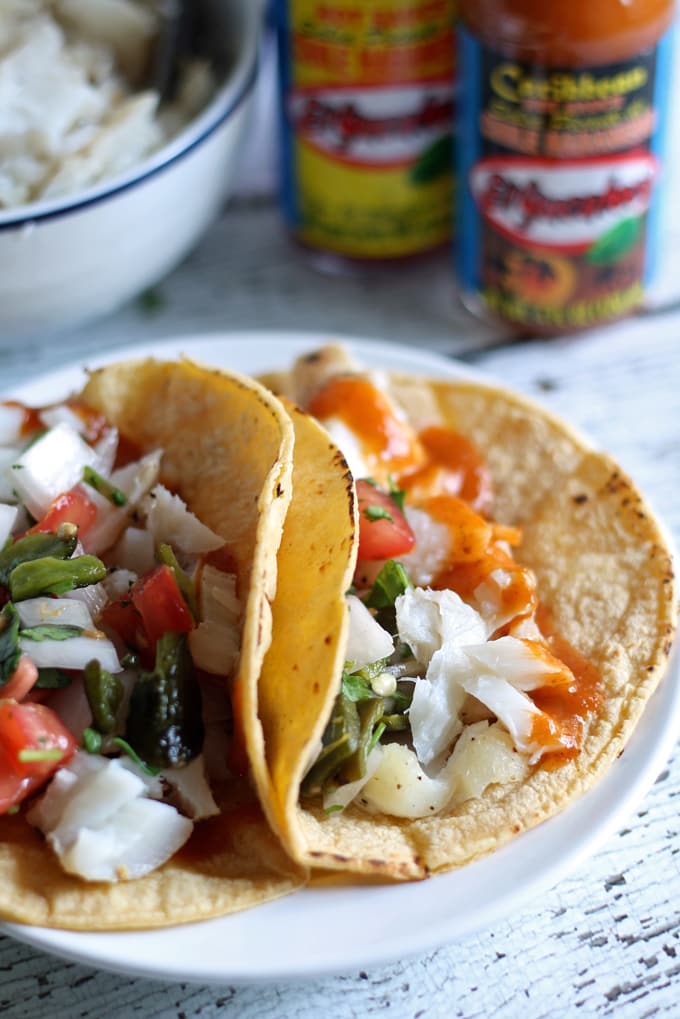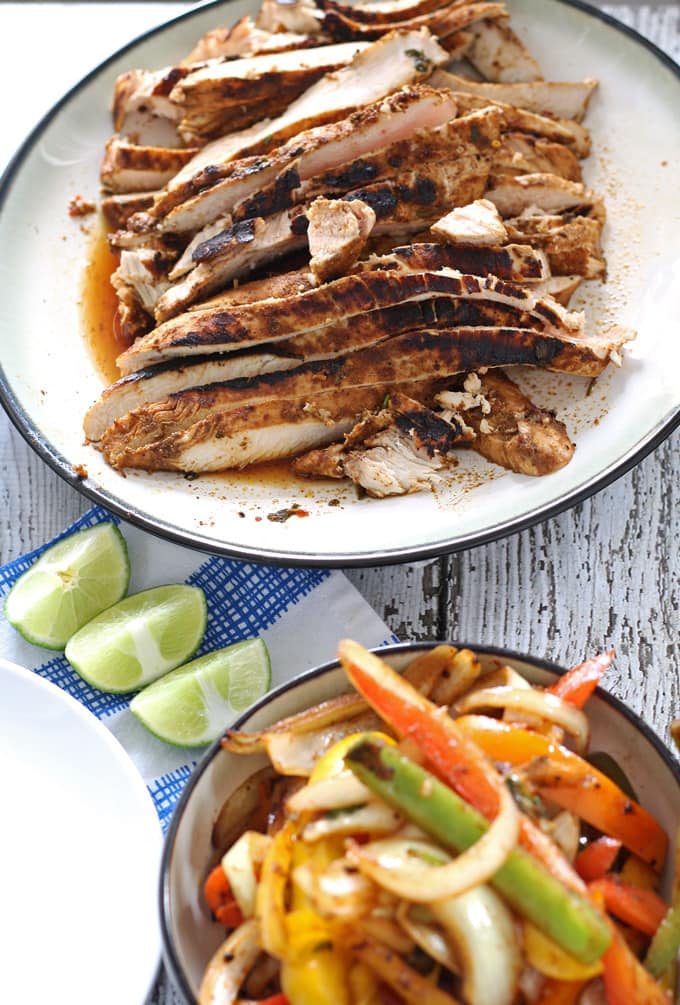 SaveSaveSaveSave