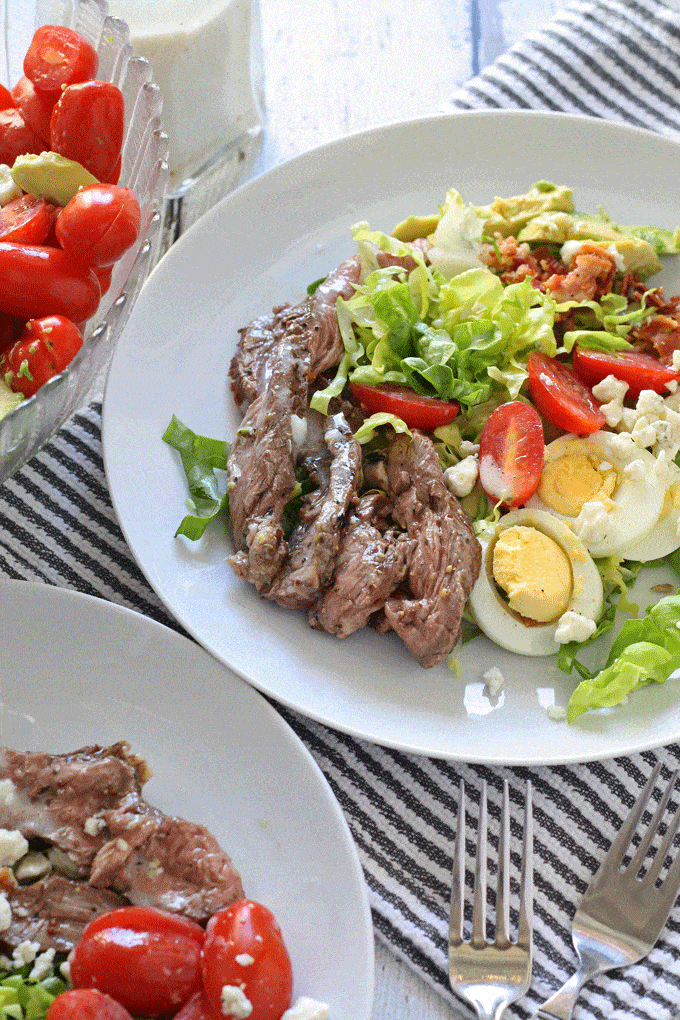 I have exciting news everyone! Today, I am guest blogging on Delish Dish over at BHG.com. That's short for Better Homes and Gardens for those not in the know. And no, this is not an April Fool's Day joke!
You know how I get all fan-girly about chefs? I get equally fan-girly about food and home magazines. Do me a favor and head over there and check out the delicious recipe I'm sharing over there for a grilled steak cobb salad with creamy dijon vinaigrette. It's an amazing recipe, straight from the BHG coffers!
Grilled Steak Cobb Salad with Creamy Dijon Vinaigrette
---
Follow Me!
Facebook // Twitter // Pinterest // Instagram // Google+ // Yummly