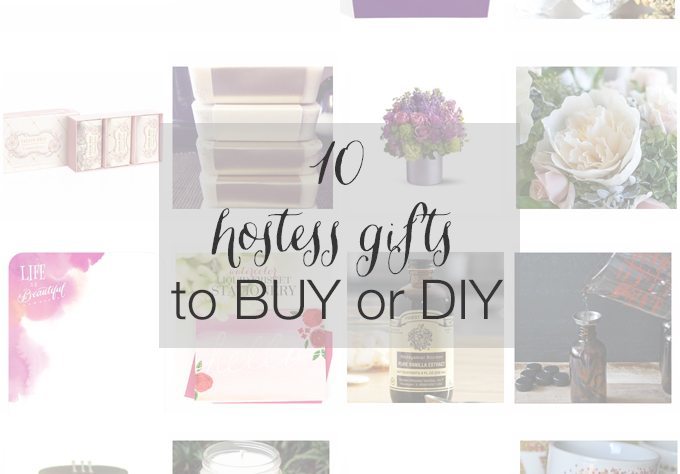 As the holidays approach, you're probably getting invited to more and more parties. Or, you are the lucky hostess or host (that's usually me!)
While wine is always a welcome gift, it doesn't hurt to stand out a little and change it up. Your new boyfriend's mom just might like you a little bit more if you bring something particularly awesome. Personally, I used to bring wine or bubbly but have taken to gifting a jar of homemade strawberry habanero jam. It's a welcome surprise every time.
If you don't have the DIY gene, there are plenty of awesome gifts you can buy instead. I recommend picking one and buying a bunch of them in advance. Then you are always set for last-minute invitations.
No matter whether you are the buy or DIY type, these 10 Hostess Gifts will help you out just in time for the upcoming holiday season!
10 Hostess Gifts To Buy or DIY
Disclaimer: There are a couple affiliate links in here (but not many) – if you do happen to purchase something from one of those links, I will receive a very small commission. Very small. Like buy a cup of coffee small. But it's what keeps me going, so buy away.
---
  1. Flavored Olive Oil
Olive oil can get pricey and I see more people buying the cheap stuff at the grocery store than buying the good stuff.  Ta da – perfect gift idea!!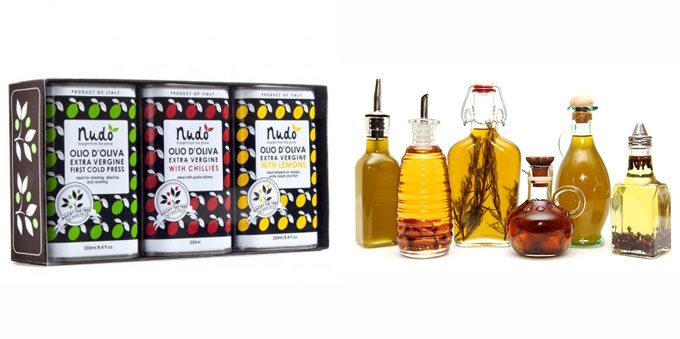 To Buy: Nudo Italia Olive Oil.
I have a product review and giveaway coming up very soon for this olive oil, but in the meantime I have been using it and loving it. Their gift boxes are so lovely! I would go with The Three Tenors Gift Box for my next hostess gift, but the other gift boxes (or the individual oils!) have great flavors too.
To DIY: How to Make Flavored Oils from Epicurious
This tutorial is great. Seriously. It is detailed and includes tutorials for the following olive oil flavors: spices, herbs, aromatics, citrus, nuts and blends. DIYers, this is your olive oil heaven.
2. Exotic Chocolates
Chocolates are not just for Valentine's Day and dates. Though they're nice then too. A pretty box of chocolates that is both fun and yummy… well the stereotype that all women love chocolate doesn't just exist for no reason.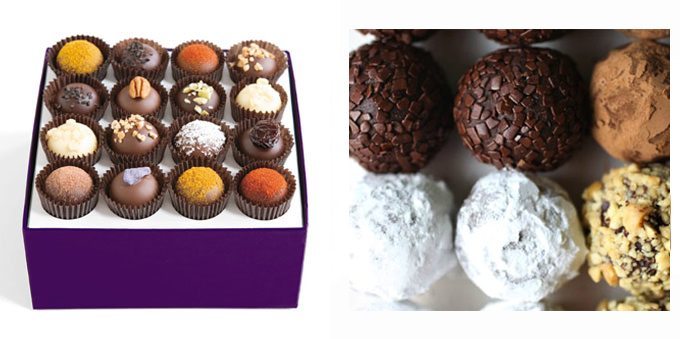 To Buy: Vosges Haut-Chocolat
The first time I had this chocolate, I think it changed the way I think of food.  That is pretty serious. And I can tell you exactly where I was (in my office when I worked at a hospital) and when (a long time ago.) These chocolates are exquisite and different and worth every penny. A good gift would be the 16-piece Exotic Truffle Collection.
To DIY: 24 DIY Truffles from Foodbeast
I have, in fact, brought DIY truffles to a Christmas dinner I attended. They were yummy. 🙂 Instead of picking just one recipe for you, I found a roundup of 24 recipes for you to choose from. If you're feeling saucy, make a couple different recipes. Then head over to the Container Store and pick up some gift boxes and tissue paper (or order these from Amazon) and package up your beautiful homemade truffles.
3. Fancy Soap
I would refrain from giving fancy soap to anyone you've just met or are just meeting. Save this gift for people who know you know they wash and shower. Maybe that's just me. If you disagree, go right on ahead with giving strangers soap.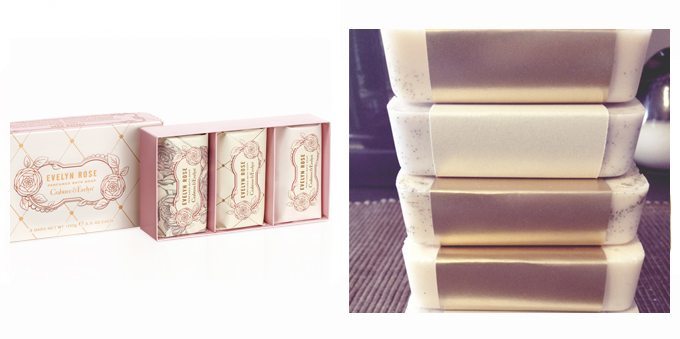 To Buy: Crabtree and Evelyn
I love the soaps from Crabtree and Evelyn. While I tend to make my own (see below), when I do get the urge to purchase soap, this is where I go.
To DIY: Melt and Pour Soap from Honey and Birch
Yep, that's my tutorial. I wouldn't share it if it wasn't my most popular blog post. That tells me its pretty good. Or informative at least. Most of your supplies you can get online or at your local Michael's craft store. And it doesn't take any skill at all, making this one of the easiest DIY's.
4. Flowers
Flowers may seem old-fashioned to some, but I think fresh flowers are charming. Maybe that's just because I love them.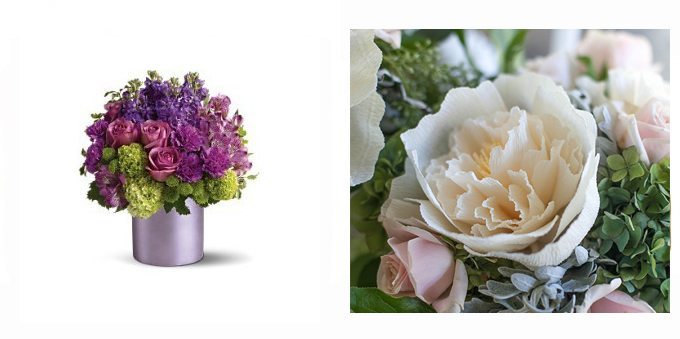 To Buy: Your local florist
I was going to put a link here to one of the online florist shops, but I've had inconsistent results when ordering. Instead, I'm recommending what I wish I had done each time I bought an expensive arrangement from an online shop and then wished I'd stayed local: your local florists. Look up Yelp reviews and if it's close by, stop in and see what the florist is working on. Then order something unique (i.e. – stay away from roses, especially red ones.)
To DIY: Flower Centerpieces from Lia Griffith
I love Lia Griffith's blog and her paper flowers are amazing. But she doesn't stop at the paper flowers, she also shows how to add her paper creations to real flower arrangements. Her results are not only stunning, they are reproducible thanks to her detailed tutorials. Check them out!
5. Stationery
Do you have a friend who sends thank you notes? Real ones, not the email kind? Some beautiful stationery is the gift for them!
To Buy: Tiny Prints
I love this pretty watercolor stationery from Tiny Prints, but don't let me stop you there. They have a ton of options. Whether you're looking at notecards, thank you cards, or address labels, Tiny Prints is the place to order from. And at this time of year, they have some great sales.
To DIY: Watercolor Liquid Frisket Stationery from Damask Love
This DIY is for the moderate crafter, but I feel like an afternoon of crafting could put together a nice array of these watercolor thank you cards. Or, you could even just skip the "thank you" part and follow her ombre watercoloring. Voila!
6. Vanilla Extract
Last year for Christmas, I made vanilla extract and gave it away to all of my family members for Christmas gifts. Shock and awe abounded… no, not really. But they were excited. I feel like this is one you could buy, but should DIY.  Just sayin'….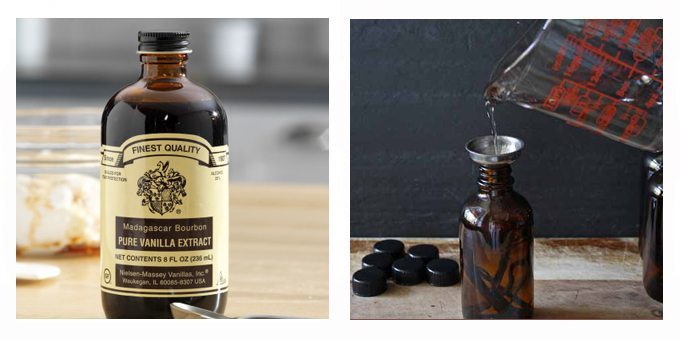 To Buy: Sur La Table
You can go anywhere really, as long as you are not buying the grocery store stuff. Sur La Table sells the Nielssen-Massey brand, which is pretty yummy. If I was buying it, this is the one I would buy.
To DIY: Homemade Vanilla Extract by Honey and Birch
It's such an easy DIY, that it is a shame not to make it yourself. My tutorial is easy to follow and gives you an idea for packaging if you're making it now (it has to sit for a while before you use it.)
7. Candles
When we and Mr. B moved into our first home together, we threw a small housewarming party (that coincided with my birthday.) One of our guests brought me a candle and it was one of the best smelling candles ever. Ever. If you're going to gift a candle, make sure it smells delicious.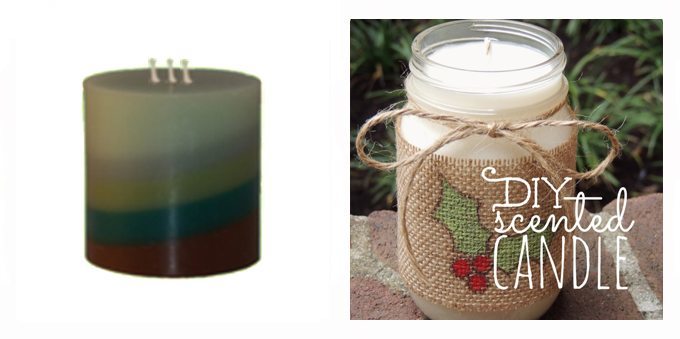 To Buy: Waxman Candles
If you're in Chicago like me, you can stop in the store and pick up a smells-pretty candle. If not, you can shop at their online shop. Thankfully everyone has an online shop nowadays. For this picture I selected one of their 5 layer fragrance candles, for the person who can't decide on a fragrance.
To DIY: DIY Scented Candles from Living Well Spending Less
With a few simple supplies, you can starting making candle gifts today.  This tutorial from Living Well Spending Less is very informative and gives you all of the instructions to make some easy scented candles.
8. Unique Coffee Mugs
If your hostess is a coffee fan, then consider a crazy coffee mug.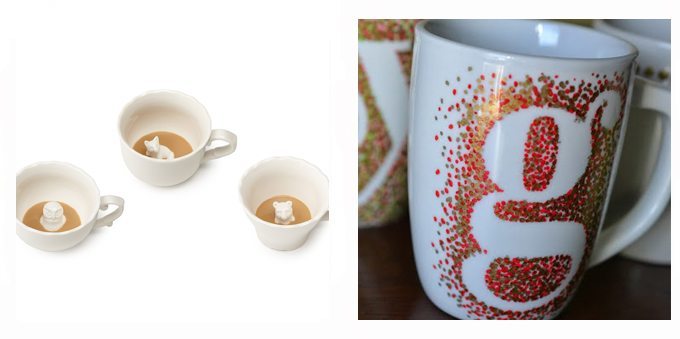 To Buy: Uncommon Goods
These hidden animal mugs from Uncommon Goods are so awesome to me that I have included the fox one on my fox gift guide. That should tell you something.
To DIY: DIY Painted Mugs from Glued to My Crafts Blog
I selected this DIY because it emphasizes that their method will make the design more permanent. I have painted mugs before and ended up with blank mugs after washing (and one time… a mustache of ink… story for another day.) Staying power is a must, especially if you're gifting the mug.
9. Baked Goods
I'm not talking about everyday chocolate chip cookies. I'm talking bite your lip, clench your jaw baking. French macarons fit into this category for some people (not saying I mean me… but I mean me.)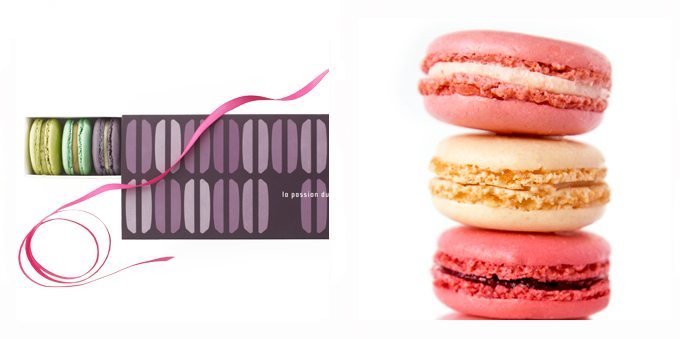 To Buy: Lette Macarons
Create a gift box of 24 macarons for $44.  Choose between an assortment of flavors, including Violet Cassis, Columbian Coffee and Pumpkin.
To DIY: How to Make Macarons from Saveur
I thought about going all bloggy with this one. And then thought better and went with one of my classic and favorite food resources, Saveur. This tutorial is full of gifs, which are my new favorite blog things.  Guess this got bloggy after all.
10. Miscellaneous Gifts
Does that heading seem like a cop-out? Maybe, but really, you know you're host best. The sky is the limit, whether you are buying or DIYing.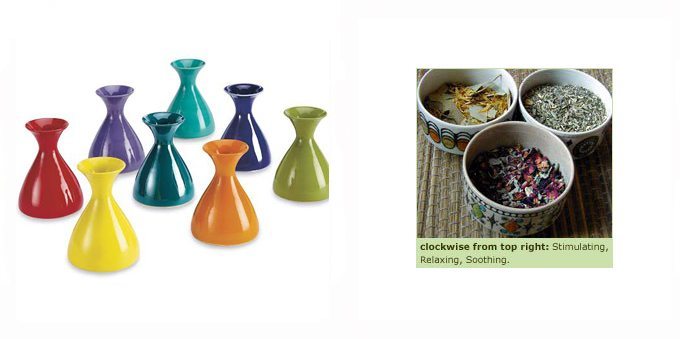 I'm picking these beautiful Little Shirley Vases from Room and Board as my miscellaneous "buy." This is the kind of thing I wouldn't buy for myself, but would love to receive as a gift. A few of them or the full set would be even better. 🙂 Keep in mind that the individual vases can only be bought at their Chicago store and that online the only option is the complete set.
To DIY: Herbal Bath Tea from You Grow Girl
I like this one because it brings out the kitchen witch in all of us. I always have a dried herbs lying around and the remainder of the supplies would be pretty easy to find, either at Target or on Amazon. Another gift I would love to receive myself.
---
For more gift ideas, check out my Pinterest board: GIFTS. It includes handmade gift ideas, things to buy, and a slew of gift tag and wrapping ideas.
Join the newsletter!
Subscribe to get our latest content by email.