Welcome to Friday Feature Foodie! Each week, I interview a different food blogger or foodie with a website. It's your chance to get to know bloggers, other than myself, and a chance to discover some great recipes! This week's #FFF is Mike from Dad Cooks Dinner!

---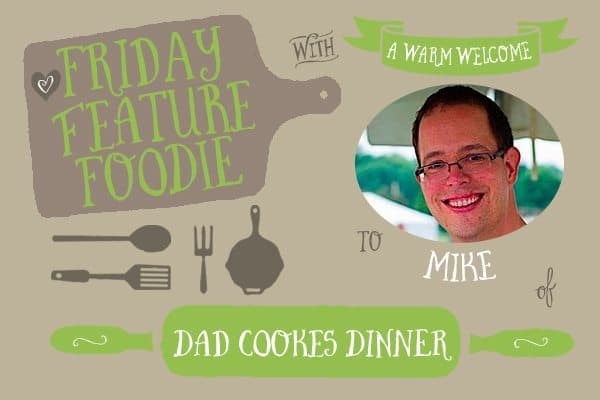 Where did you learn to cook.
I didn't really cook until age 30, when we bought our house. I'm a guy, so when I got a house, I had to get a grill for the backyard. That was fine…until I tried to cook ribs. I wanted to figure out how to do them right, and started searching the internet for barbecue instructions. That's when I fell into the world of food.
A few years later, I read a comic that said: "Actually, he's not a bad cook, even if he is recipe dependent." That hurt – and I set out to be a cook who could walk into a kitchen and make a meal from whatever I found.
Then I started to blog – and that took me to a whole 'nother level of food fanaticism.
Why do you cook?
Because I love to eat. Because it gives me something to do with my hands after a day of sitting in front of a computer. (Day job = computer programmer). Because I eat healthier when I cook my own food. Food is endlessly fascinating. It is my entry into everything – if I want to learn history, business, politics, cultures, science…food is where I start.
What kind of cuisine?
I'm a restless cook, always searching the world for new flavors. (Especially if it's something I can grill.) I cook a lot of Mexican – my kids love taco night – but I also do a lot of American seasonal, Mediterranean, and Pacific Rim cooking.
If you had to cook a nice meal in 30 minutes, what would you cook?
Pork chop saute with a port wine, mustard and thyme pan sauce, steam-sauteed green beans, and quick couscous.
Funniest kitchen incident? Food fails?
Oh, too many to count. Back when I was dating my wife, I tried to make the gorgeous chocolate cake on the cover of Gourmet magazine. Unfortunately, the first ingredient was on the previous page…and I missed it. It was something important (flour? eggs?) The cake was a 9 inch hockey puck, hard enough that I could bang it on the table.
Favorite cookbook?
Only one? I can't do only one.
Favorite cuisine?
Again, only one? Mexican, followed by California Italian, Provencal French, South Carolina Barbecue, Japanese, and Sichuan Chinese. (Then Indian, Thai, Cajun, Spanish, Eastern Mediterranean…I'm kind of all over the place)
Favorite kitchen gadget?
I'd hate to give up my microplane zester, Thermapen, and flat edged wooden spoon – all of which I bring with me on vacation – but the one thing I couldn't live without are spring-loaded tongs. They're my hands in the kitchen, and I'd be lost without them.
4 favorite spices/seasonings?
Smoked Spanish paprika, coriander, thyme, and ancho chile pepper.
Least favorite food?
Tripe – I've tried to enjoy Menudo, I really have, but I can't get over the smell.
What'€™s your go-to food blog for new ideas and recipes?
I follow 71 different food sites in my RSS reader, so I have a lot of favorites. My favorite individual food blogs right now are:
Mike Lang at AnotherPintPlease.com – Mike is another Ohio guy who's into grilling, and his photography is awe-inspiring.
Mely Martinez at MexicoInMyKitchen.com – Authentic Mexican recipes – Mely keeps giving me new ideas to try.
Kenji Alt's "The Food Lab" at SeriousEats.com – Geeky, entertaining food science. When I grow up, I want to be Kenji.
What'€™s your "last supper meal"€?
Rotisserie chicken with drip pan new potatoes, and a side of sautéed asparagus, green beans, or swiss chard, depending on what's in season.
Where do you live/where are you from?
I'm from Northeastern Ohio. I grew up moving around the Midwest, spending most of my time in the suburbs of Cleveland. Now I live in Copley, a suburb of Akron, OH.
Growing up, did you eat your vegetables?
Yes, I did. Unfortunately, that didn't pass on to my kids, who refuse to eat anything green, even though I started taking them to farmers markets when they were big enough to fit in a Baby Bjorn. (They're getting better about eating vegetables…slowly.)
3 favorite recipes/posts on your blog.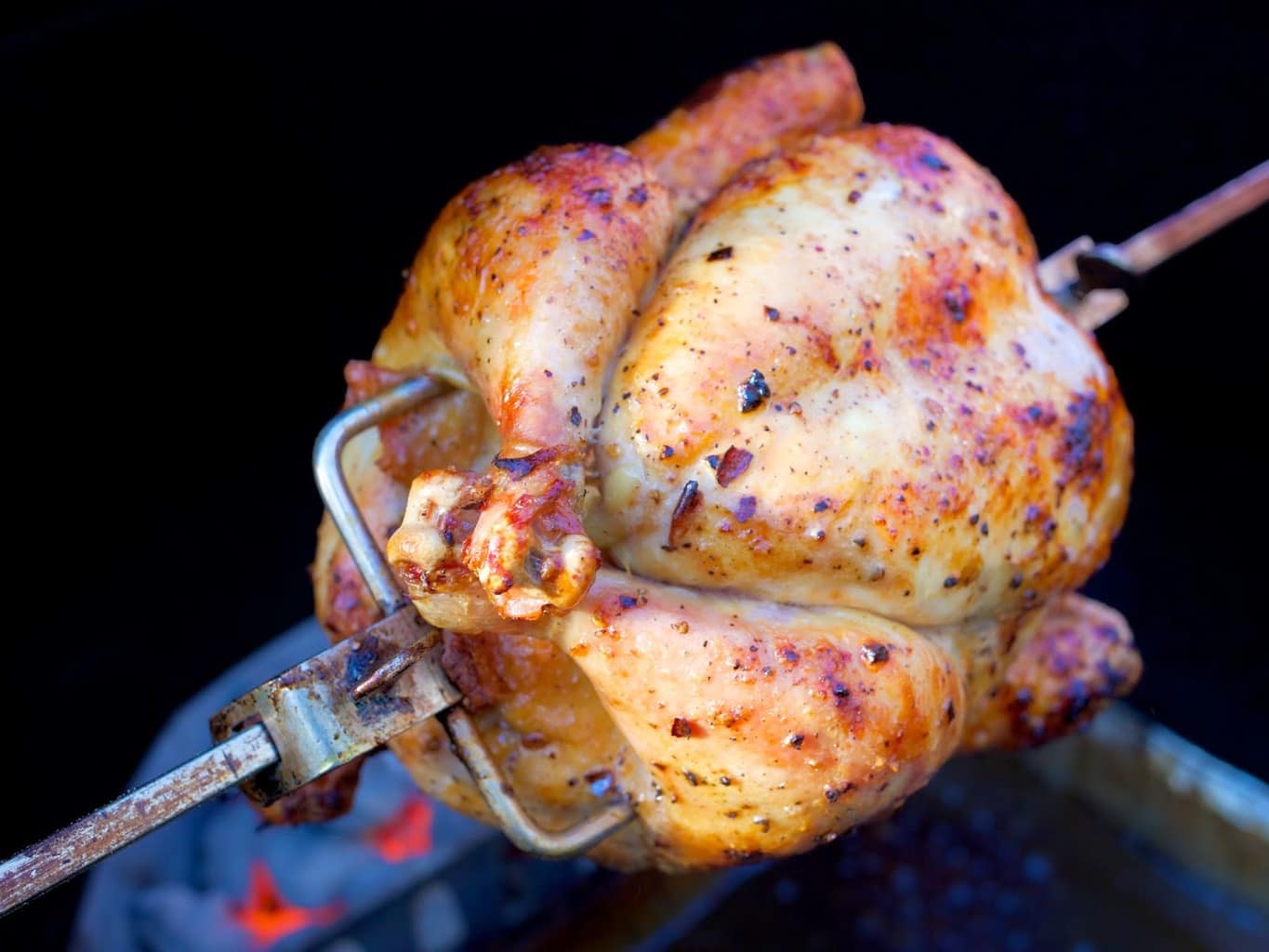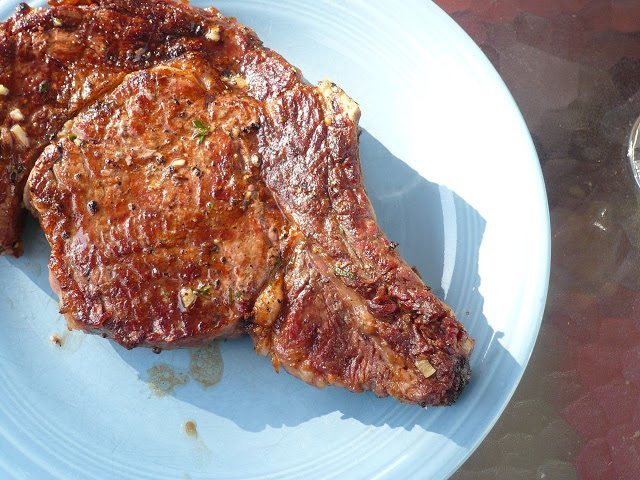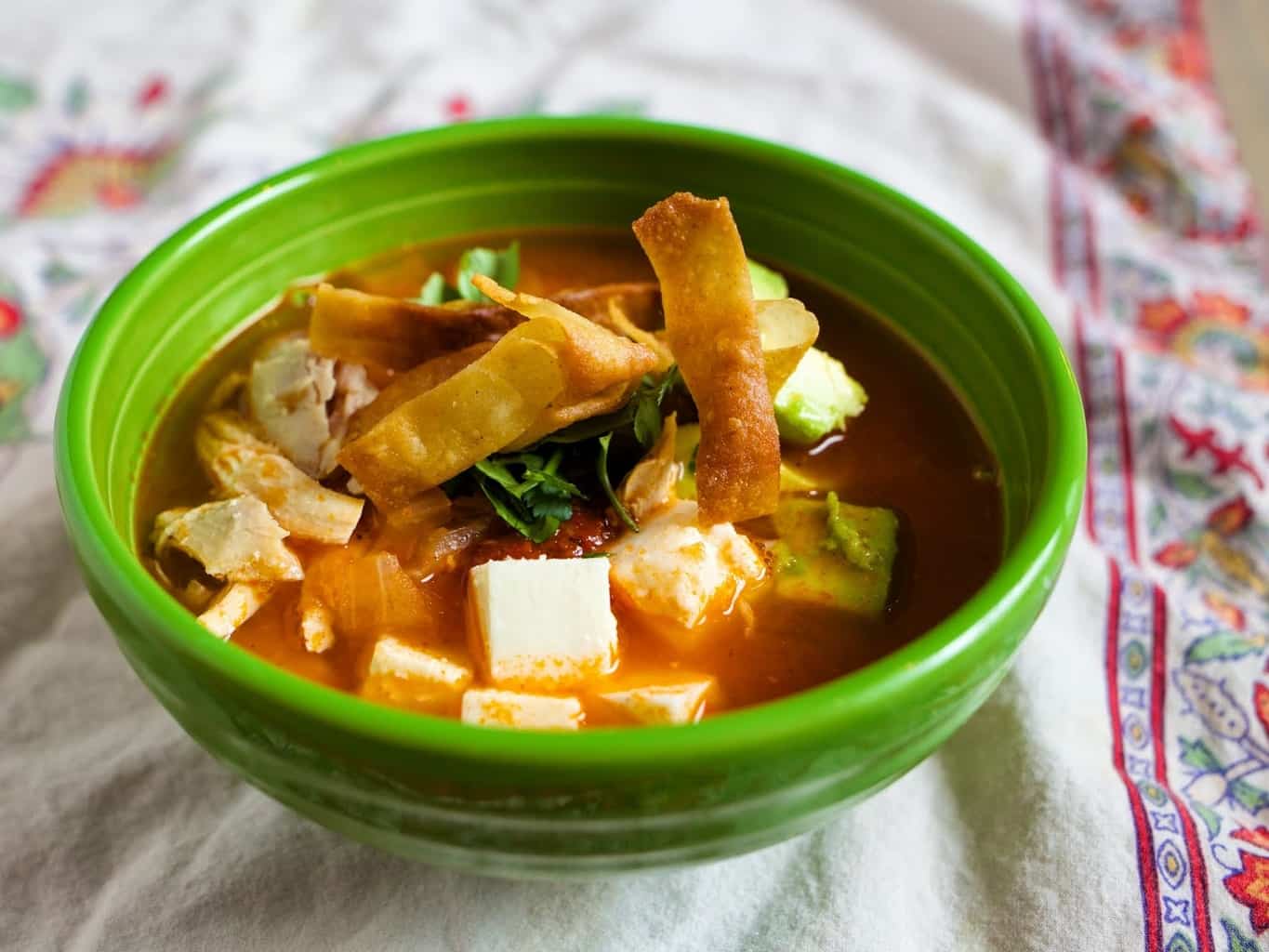 Thank you Mike!! You make grilling look easy!

---
Be sure to check out Dad Cooks Dinner, and check out Mike on Facebook, Twitter and Pinterest!
That's it for this edition of Friday Feature Foodie. Thank you for joining us!
xoxo,
Jenny B
If you are a food blogger that would like to be interviewed, or would like to recommend a food blogger, email me at jennyb (at) honeyandbirch dot com.
Join the newsletter!
Subscribe to get our latest content by email.