Welcome to Friday Feature Foodie! Each week, I interview a different food blogger or foodie with a website. It's your chance to get to know bloggers, other than myself, and a chance to discover some great recipes! This week's #FFF is Carrie from Chicago Foodie Sisters!
Update: I will still be doing Friday Feature Foodie feature, but it will be on a more random basis! I'm still accepting interested parties, so email me if you want to be featured.

---
In a few sentences, tell me about you and your blog. Where did you learn to cook? Why do you cook?  What kind of cuisine?
My mom is a great cook and I learned about cooking from her. I learned some baking skills from my big sister who I would visit each Christmas to make cookies and other kids of goodies with. I love to cook for my family and enjoy each other's company as we have meals together. 
If you had to cook a nice meal in 30 minutes, what would you cook?
Throw some steaks on the grill, sauté some veggies (peppers/zucchini/carrots/mushrooms) and pop a couple potatoes in the microwave then cut then in half and drizzle with olive oil and finish on the grill.
Funniest kitchen incident? Food fails?
I once started a fire in my oven while broiling steaks. My firefighter husband put it out with an extinguisher. He scolded me for opening the door and watching the fire get bigger. Ooops!
Favorite cookbook?
I have a couple old cookbooks from work and church with a compilation of favorite pot luck dishes.
Favorite cuisine?
Probably German. I love enjoying different ethnic foods, but I can't do super spicy stuff and I'm not big on gravy. I love a big plate of wiener schnitzel with fried potatoes and red cabbage with a slice of dark rye – and of course a stein of German brew to wash it down. 🙂
Favorite kitchen gadget?
I'm not a big gadget person. I always think I need to have different gadgets and after I use them a couple times, they often collect dust. 🙂 I LOVE my little Pampered Chef item that I use for scooping out the tops of strawberries – whatever that is called.
I think a strawberry huller? Not sure Carrie but I love it too!
4 favorite spices/seasonings?
Oregano – I use it in a lot of different dishes and soups and chili. I buy a lot of Italian blends, too.
Basil – I especially love fresh basil from my garden on a fresh pizza. Yum!
Cinnamon – Love the smell of apple pie with lots of cinnamon baking or French toast with cinnamon cooking or sugar and cinnamon tortillas as they crisp in the oven.
Paprika – I love adding it to my chili or sprinkling over deviled eggs to add a beautiful dash of color.
Least favorite food?
here are really few foods I won't eat. I must say I'm put off by things like calamari with tentacles still attached, squab with claws still attached, whole pigs with the head still there. Other than that, not much.
What's your go-to food blog for new ideas and recipes?
I love the Foodie Physician, a doctor who prepares great fresh dishes and lovely beverages.
Basilmomma offers some nice quick and easy meals.
Cupcakes and Kale Chips is another I really like – a great variety of recipes there.
What's your "last supper meal"?
Oh, my. Maybe a shrimp cocktail from St. Elmo's Steakhouse in Indy, a steak from Wildfire, some Chicken Creole on Parmesan Grits from Heaven on Seven, a grilled watermelon salad from Seasons 52, stuffed zucchini blossoms from Niche, some salmon from Bonefish Grill and some desserts from Artisan Table…and my mom's salmon patties and chicken and dumplings. 🙂
3 favorite recipes/posts on your blog!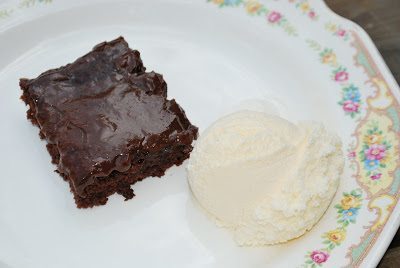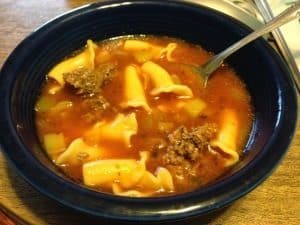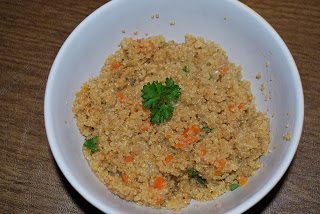 Thank you Carrie!
---
Be sure to check out Chicago Foodie Sisters blog!
That's it for this edition of Friday Feature Foodie. Thank you for joining us!
xoxo,
Jenny B
If you are a food blogger that would like to be interviewed, or would like to recommend a food blogger, email me at jennyb (at) honeyandbirch dot com.
SaveSaveSaveSave
Join the newsletter!
Subscribe to get our latest content by email.