Five Finds Friday time!! I'm back after a little blog break and I have to say that taking a break was a really good idea and I'm glad I did.  I feel mentally refreshed. 🙂
But I'm back, and here is this week's FFF – fresh from the interwebs.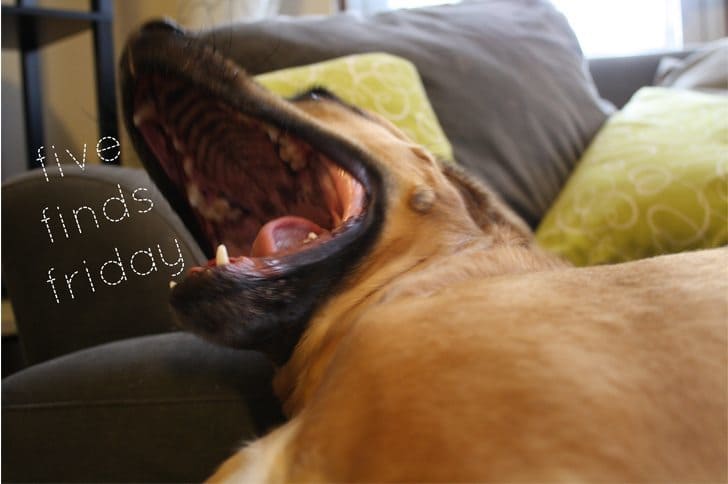 1. I found this list of the best food photographs from Thrillist – while there are some great photos on there I was a little surprised that not a single food blog photo made this list.  Would love to find out what YOU think are the best food photos – want to leave me links in the comments?
2. The heading of this blog post says it all – "I Knew Chicago Was A Great City, But I Had No Idea It Looked This Stunning."  Wow.  Love my city.
3.  My favorites on this list of 20 albums that will change your life are 2 – Mr. B and I were just talking about En Vogue, 4 – best Britney album undoubtedly, 17 – who doesn't love Prince?, and 20 – I listened to this Beyonce album on repeat and still would.  Do any of these albums do it for you? 🙂
4. I posted these black bean brownies on my Facebook but I wanted to share them again because no one saw them (thanks FB) – bean brownies?! crazy town, I have to try them!
5. I have a Netflix account that we use sparingly – but will probably never cancel no matter how broke we get.  Loving this video with 12 facts about Neflix. 🙂
Join the newsletter!
Subscribe to get our latest content by email.