Its National Grilled Cheese Day!!
In honor of that I decided to share with you eight of my favorite grilled cheese recipes. Its cold and rainy in Chicago and to me, there is no better comfort food than grilled cheese with tomato soup.  I also have a grilled cheese specific Pinterest board if you are interested in more great grilled cheese sandwiches.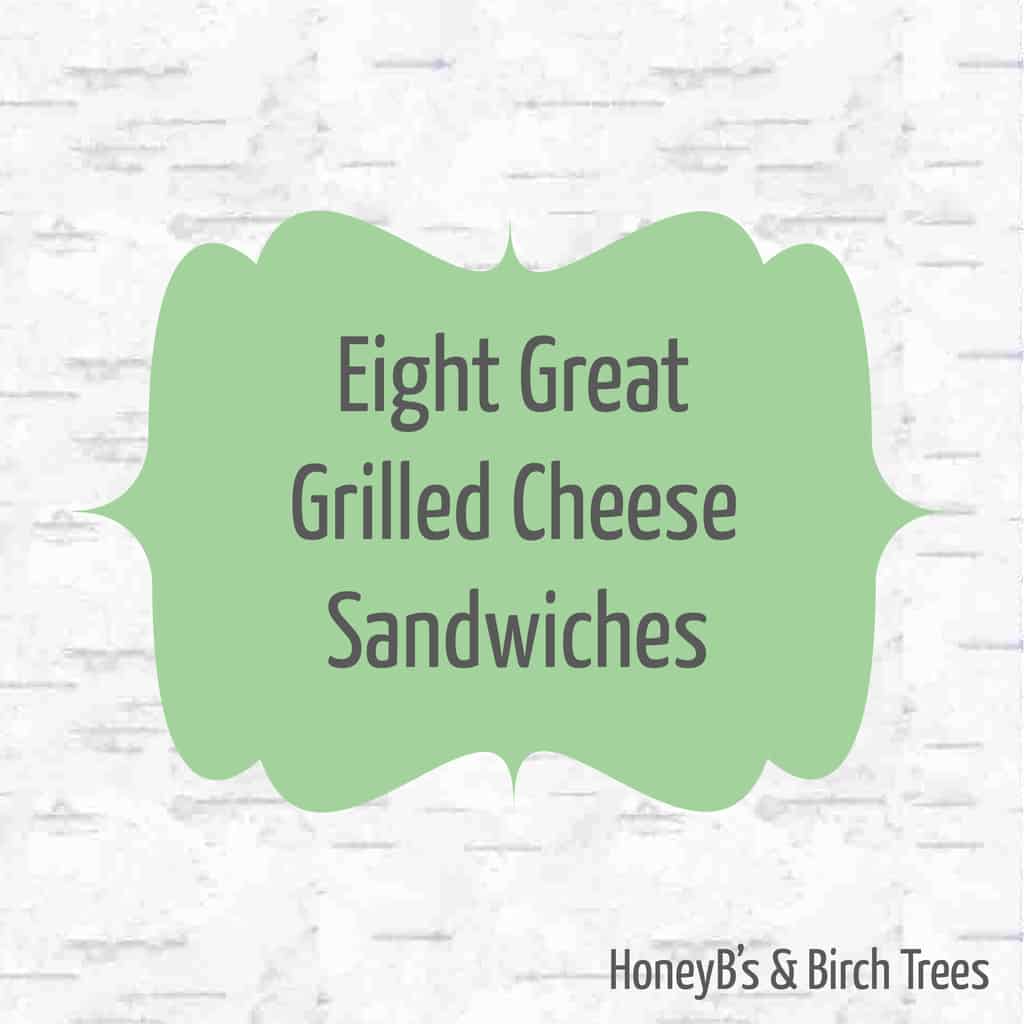 1. Grilled Cheese with Tomato, Pickles and Potato Chips – She Knows
2. Cream Cheese Grilled Cheese – Grilled Cheese Social
3. Grilled Cheese Rolls – Care's Kitchen
4. Caprese Grilled Cheese – Closet Cooking

5. Strawberry Grilled Cheese – Furey and the Feast
6. Grilled Cheese with Bacon and Fried Egg – Simply Cooking
7. Baked Potato Grilled Cheese – BS' in the Kitchen
8. Crockpot Pulled Pork and Beer Cheese Grilled Cheese – How Sweet Eats
And since I love grilled cheese and tomato soup so much, I have two more treats for you.  An awesome tomato soup recipe from one of my favorite blogs and a combo soup and sandwich plate (affiliate link).
Happy eating!
xox,
JennyB
Join the newsletter!
Subscribe to get our latest content by email.