I have jumped on the chalkboard bandwagon – it all started with a springtime chalkboard print in my living room. Then I found myself bookmarking and pinning all these neat free prints, and now I've made my own inspirational chalkboard print – I have to put all my tutorial-watchin' skills to use, ya know?
My home is filled with free prints I've found on the internet – I am a little obsessed with all the goodies out there that can be printed on my home computer, or sent to Staples if I want to save my printer ink.  And now that I've started making my own, its likely I will replace all the ones I currently have with prints I've made myself.  Why not?
For my new readers, I started a series at the beginning of April I call "Eight Great" where I showcase some of my Internet finds.  This week in addition to my eight favorite chalkboard prints, at the end of the post I have a Friday Freebie for you.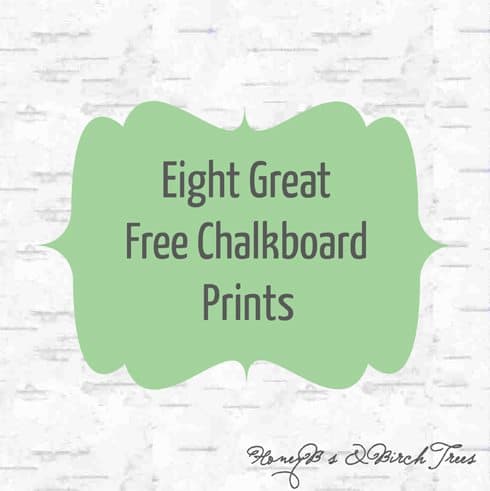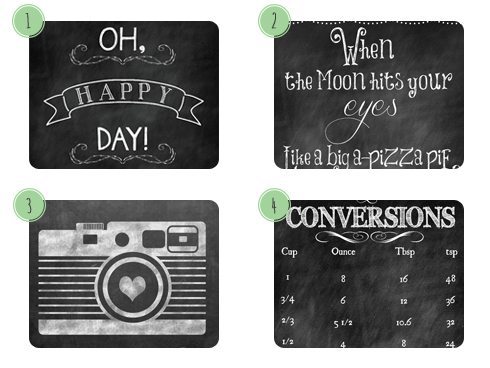 1. Oh Happy Day by Printable Wisdom
2. When the Moon Hits Your Eye by Nest of Posies (this link has several neat chalkboard prints)
3. Oh Snap by No. 2 Pencil
4. Kitchen Conversion Chart by Shanty 2 Chic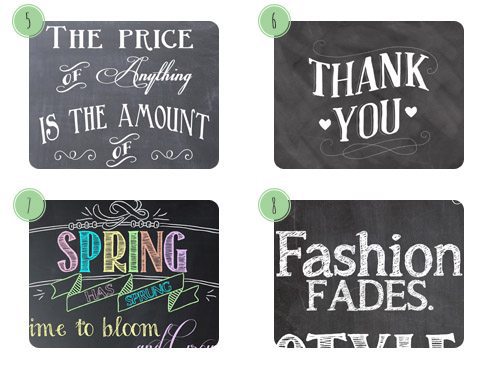 5. The Price of Anything by Pink Polka Dot Creations
6. Thank You Card by The Broke Ass Bride
7. Spring Has Sprung by I Should Be Mopping the Floor (I love the name of this blog btw)
8. Fashion Fades by How to Nest for Less (this link also has a great tutorial for making your own chalkboard prints)
Friday Freebie
I sometimes get overwhelmed with life, with this blog, with my job etc.  When I made this I needed a little push to get me through a tough day (sometimes web design and PSE tutorials gets really confusing).  I hope you find this a little inspirational. 🙂
You can right click on the picture and save it, or you can click on it and download it there.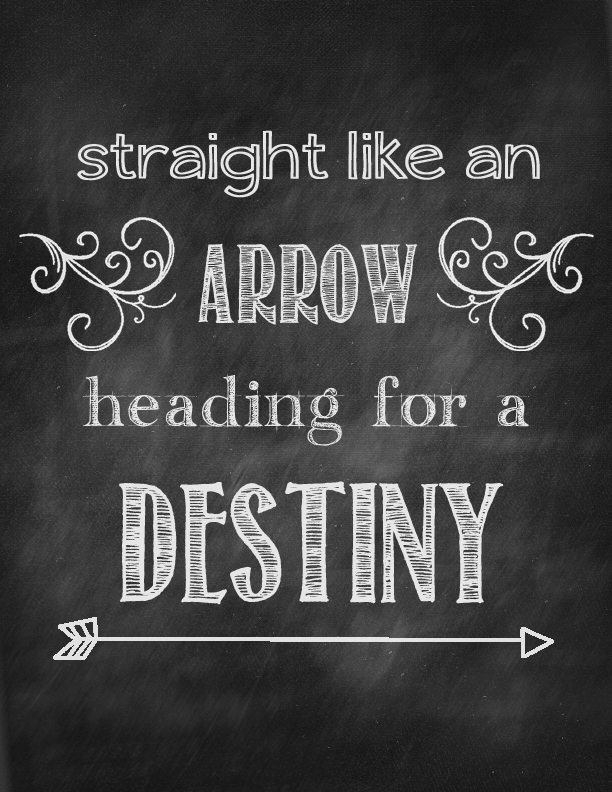 Happy printing,
JennyB
Join the newsletter!
Subscribe to get our latest content by email.