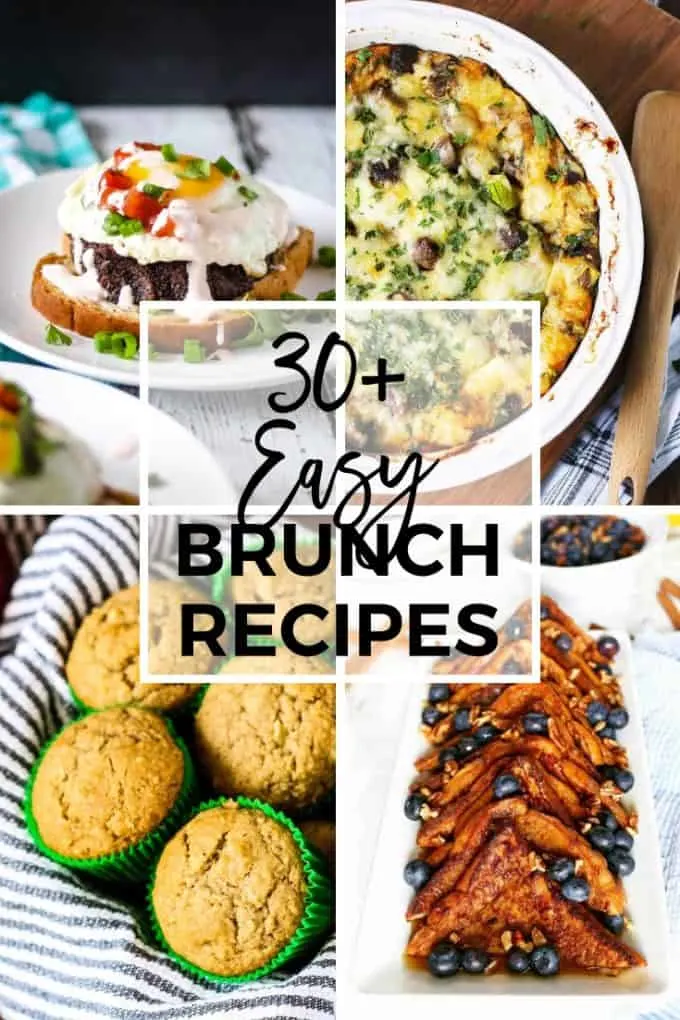 Hosting a brunch can be trouble free with a few easy brunch recipes.
Baked goods like muffins and scones can be made ahead of time and then frozen and warmed when you're guests arrive. They are also great as hostess gifts if you're lucky enough to be attending instead of hosting.
Savory options can be great too – whether its finger foods or savory pastry puff.
And don't forget eggs – we can't forget the eggs. Scrambled, fried, baked – the options are endless when it comes to eggs.
Rounding out the recipes are some cocktails and drinks that are perfect any brunch.
With help from this selection of easy brunch recipes, you can concentrate on your guests and spend less time preparing.
Easy Brunch Recipes
Looking for brunch recipes for the weekend? Or for Easter or Mother's Day? Your search is over with these easy brunch recipes. There are sweet and savory recipes. There are muffins, pancakes, scones, and French toast. Don't forget about eggs - we've got eggs. And a special recipe here and there.