My husband bought me a beautiful sewing machine about six months ago and I wish I could say I have made some wonderful projects with it – maxi skirts, baby clothes for friends, pillowcases, etc.  Alas, it has been a wonderful dust collecting fixture in my craft room/office instead.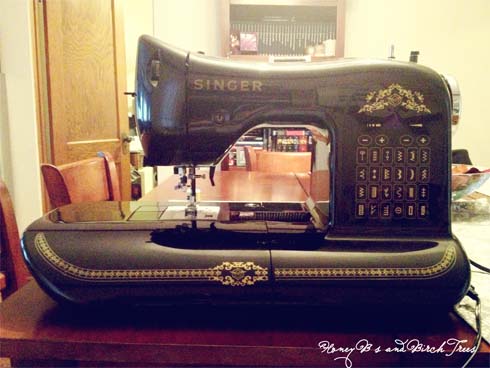 I finally decided to dust it off and learn how to thread its bobbin and sew a little something.  Enter my dog-ravaged throw pillows.
He doesn't go hump-crazy with them or anything, but he likes to lie on them and he has claws.  I imagine some of the wear and tear is normal but they aren't even a year old so I needed to either cover them or replace them.
I went to Jo-Ann and bought 3 colorful fabric pieces with a 20% off coupon.  The bright turquoise of the old pillows is nice, but its time to try something new.  Enter bright greenish fabric.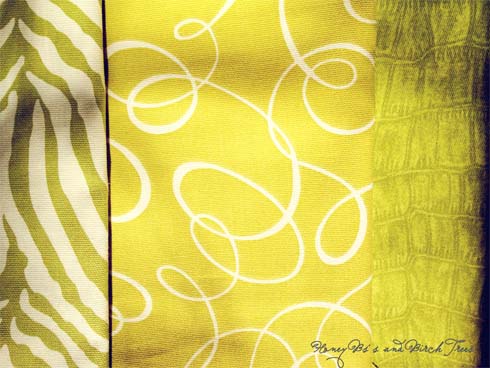 The thing I had the hardest time with was cutting the material.  I started off without a measuring tape, and then had to go out and buy one cause cutting should be precise.  The adage "measure twice, cut once" is no joke.  Because I had such a hard time cutting, I made this little diagram to help you out, cause it would have helped me out if I had it.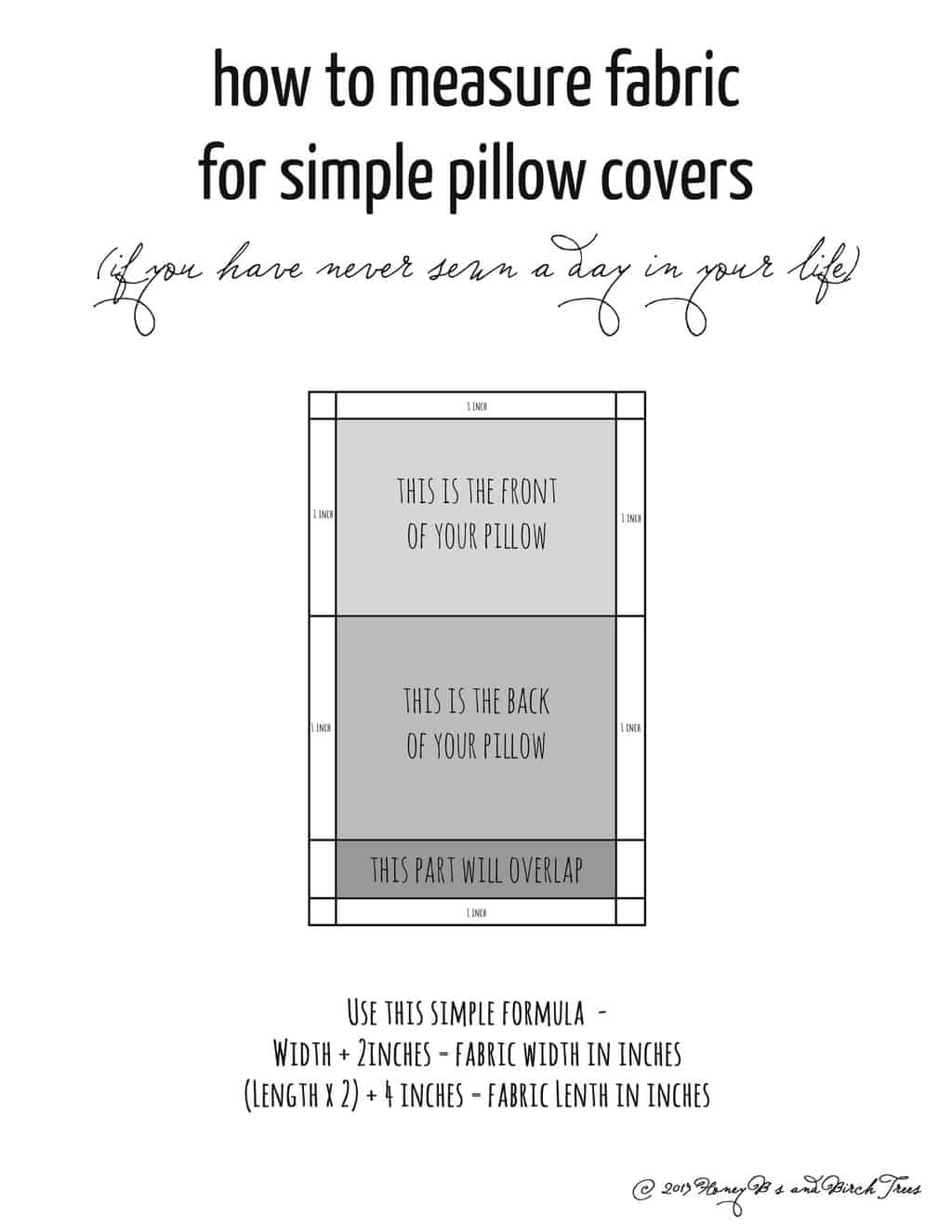 I digress.  Back to my pillow project.  When I bought the fabric I bought matching green thread – its just slightly darker than most of the fabric so it shows a little bit, but not too much.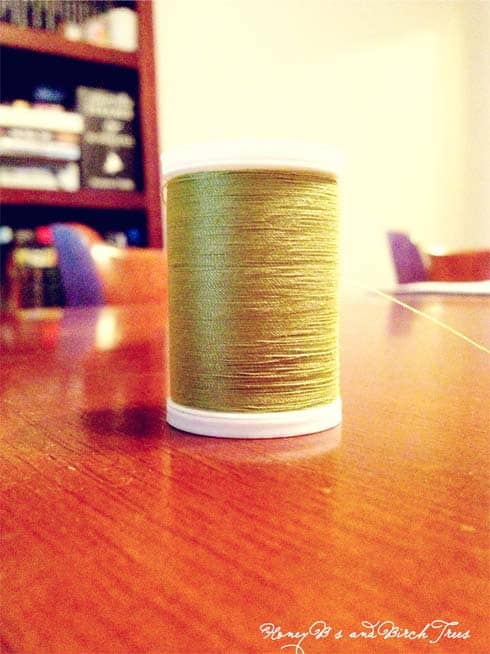 I threaded the bobbin, and then went to work pinning the hem.  I spread the fabric out, and using my measuring tape to help me, folded the fabric end (the lengthwise way) in one inch and pinned it along the whole width.  I then did it to the other end as well.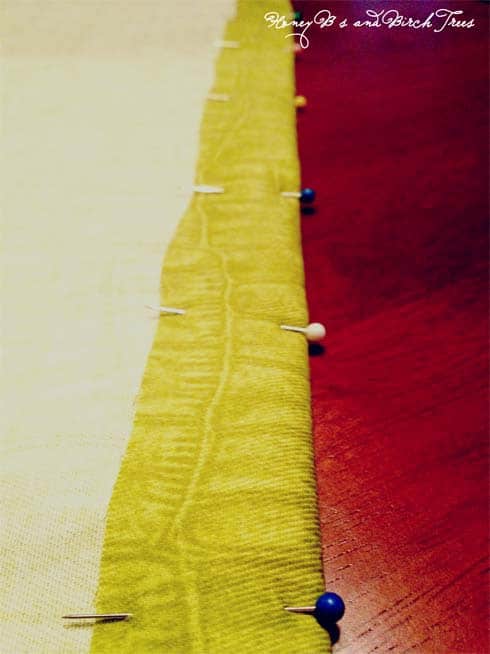 I put it through the sewing machine and then removed the pins.
I then laid the fabric out and put my pillow in the center.  I had to fold the fabric over to create an envelope like enclosure that I could flip inside out and tuck the pillow into.  Make sure that when you fold it over there is an overlap of fabric, and then pin on both sides 1 inch in – this picture incorrectly shows the pins in about 3 inches, but correctly shows the overlap.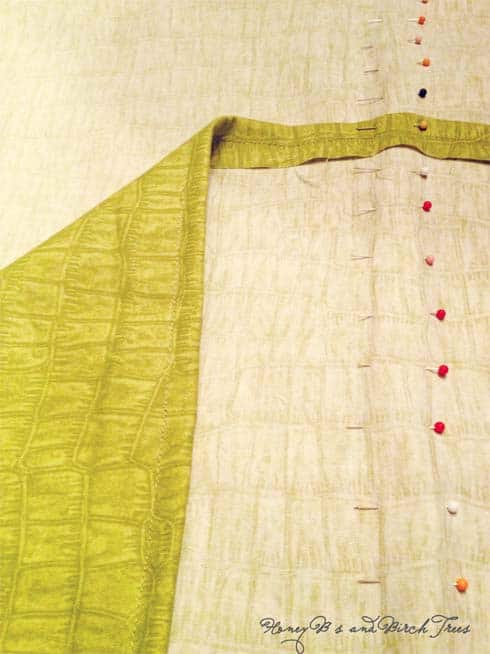 Enter finished pillow cover. Don't follow my lead here – I could have really used a diagram here like the one above :)~  because if you look closely you can see the hem comes in way too far.  Remember, this is my very first sewing project so I will allow myself this one mistake on this one pillow.
I realized my failure above, and my waste of fabric, so when I did the other pillows, I was more careful about the pinning.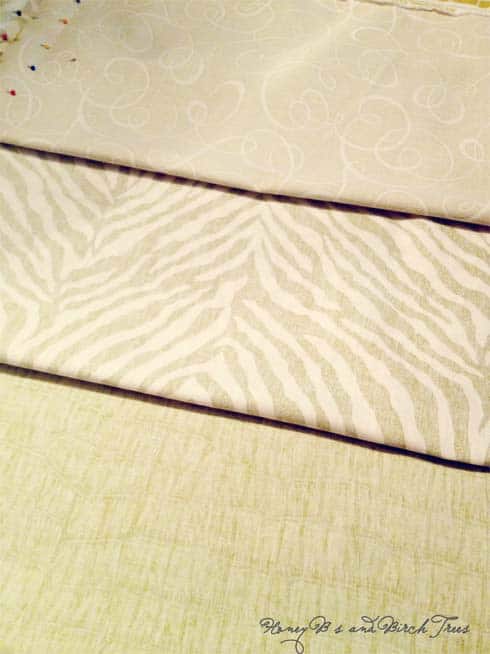 I then took out the pins, flipped the covers inside out (or rather rightside out) and tucked the fraying pillows inside.  They are a nice contrast to my grey sofa.
Mr. B. liked them so much that he suggested I go out and get some small pillow forms so we could have even more pillows.
And Nero liked them too.
I will eventually make new covers, because I got excited about this project and purchased fabric in the wrong color.  Didn't realize it however until I was already done – not like I could have returned the fabric anyway.  I should have picked one lime green fabric and two turquoise fabrics to go with the rest of my decor.  Guess I will just have to find another coupon for JoAnn. 🙂
Happy sewing,
JennyB
SaveSave
Join the newsletter!
Subscribe to get our latest content by email.