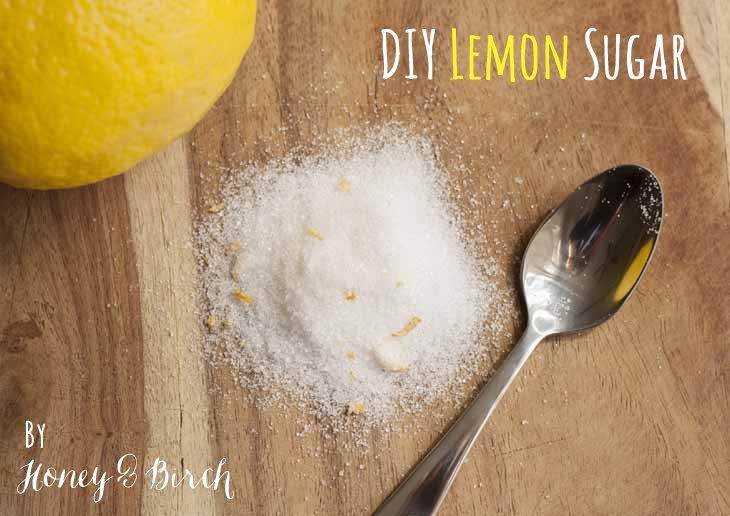 I love giving food related gifts. It may be because I love food or that I love making usable gifts. I'm not really sure – even in my DIY Mother's Day gifts round-up from Monday, many of the non-food gifts are related to food. And I don't know if you remember, but I previously shared a tutorial for DIY Vanilla Extract. Yum!
You may be wondering what you can use lemon sugar for and I have so many ideas! If your gift receiver is a tea drinker, then this would be perfect. No need to add lemon AND sugar when you can skip a step and add lemon sugar.
Hot toddy's anyone? Lemon sugar!
I even am going to experiment with lemon sugar and baking. I see more lemony cakes and cookies in my future.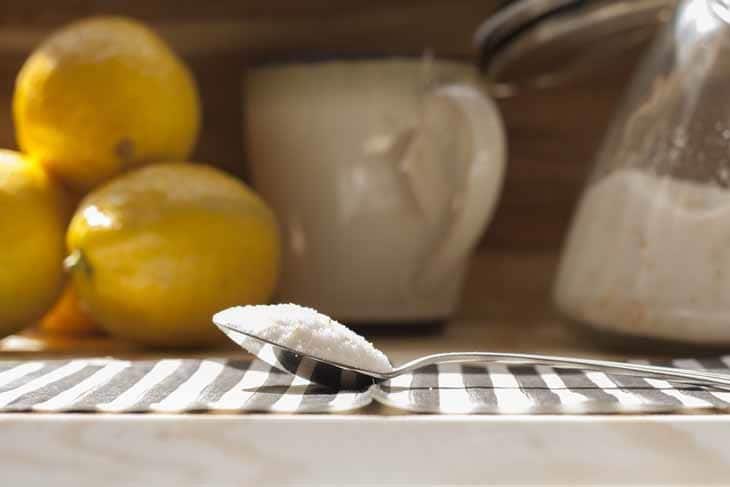 DIY Lemon Sugar
Supplies
1 cup of sugar
1 lemon
baking sheet lined with parchment paper
lemon zester (affilate link)
cutting board
sharp knife
mixing bowl and spoon (not pictured)
seal-able container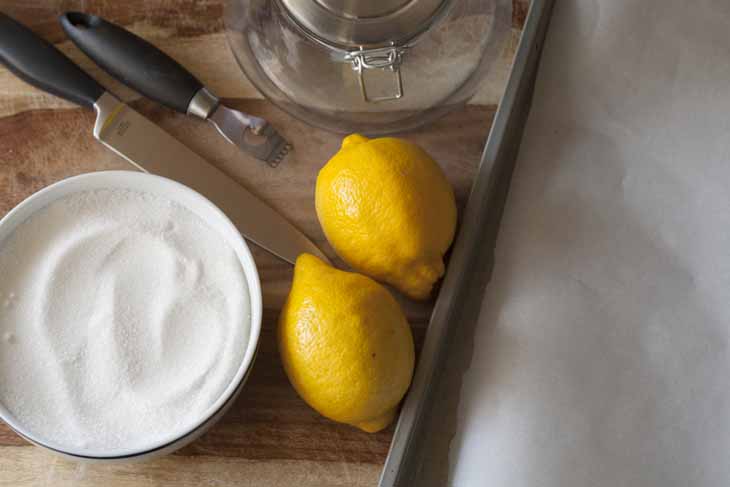 In my tutorial I made a double batch in case you're wondering why there is so much sugar and lemon zest.
Instructions
1. Preheat your oven to 100 degrees F. My oven does not go this low, so I set it to the "Warm" setting. Works perfectly!
2. Using your zester, remove the skin from your lemon. You want to get it all, but be careful not to get any of the lemon itself. Zest only people!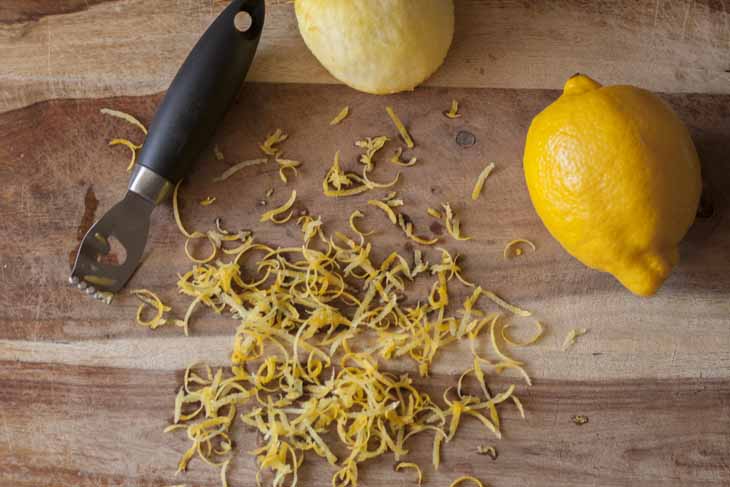 3. Put all of the zest on the cutting board and use your sharp knife to cut the zest into small pieces. I just cut and cut and cut until I thought all of the zest was in fine pieces. Its not an exact science – you just want the pieces to be uniform in size.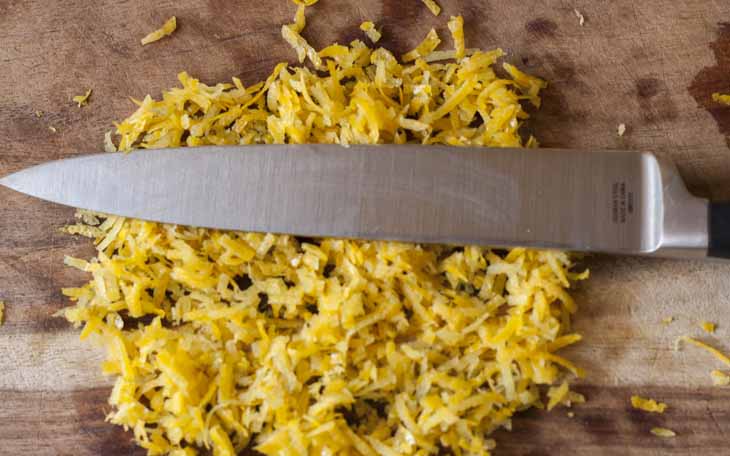 4. Place the zest on the parchment lined paper in an even layer. Dry in the oven for 10-15 minutes.
5. Keep an eye on the zest – you don't want it to brown or burn. Our goal is just to dry it out. Once it looks dry, remove it from the oven and let it cool for 10 minutes.
6. Add the sugar to the mixing bowl and stir in the zest. Place in an airtight container for 3 days before using, stirring once a day.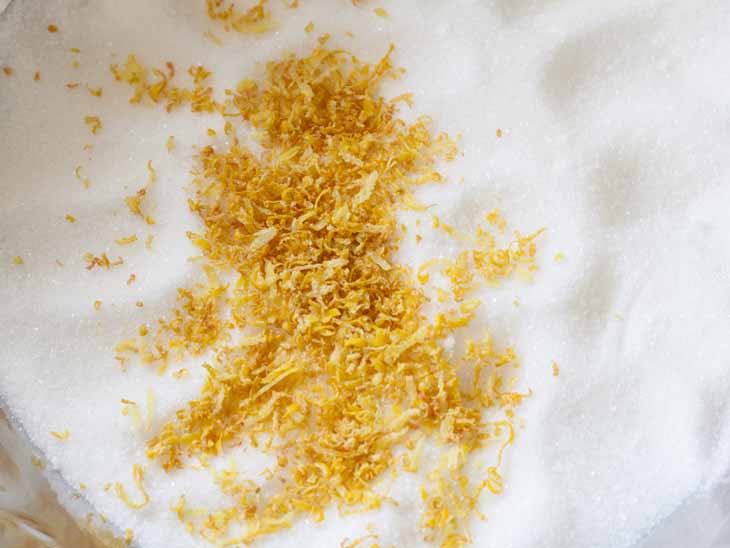 So easy! And so delicious – I love the way the lemon scent fills my nostrils every time I stir it.
Being a tea drinker, I couldn't resist putting some into my cup of tea (as pictured here). 🙂
I made a simple printable that you can use as a tag or label. Print it on a full-size sheet of cardstock for tags or labels, for labels. Each sheet has six tags/labels.
If you have any issues with the printable please email me and I will get right on it. 🙂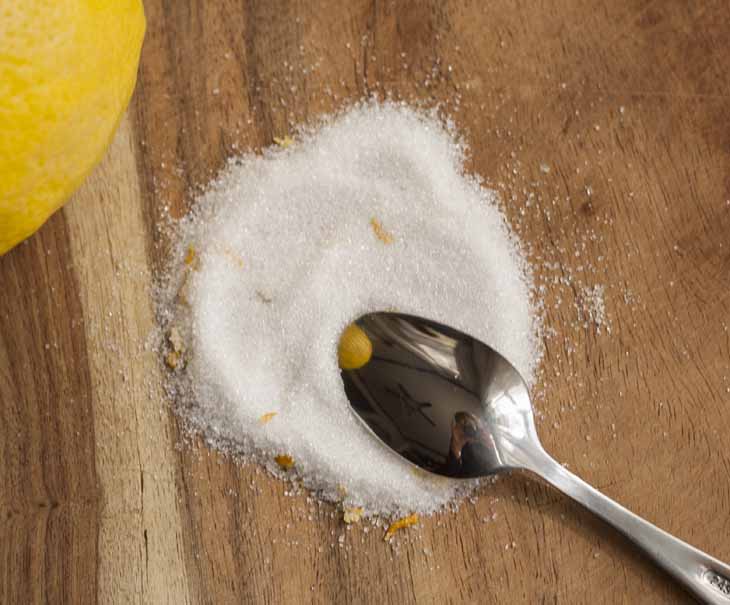 SaveSave