This post contains affiliate links – a girl's gotta eat!
I don't know if you've heard of Creative Market yet, but if you haven't, you're missing out on a great design resource.  Whether you're working on your blog, or creating your own printable cards or gift tags, Creative Market can be a great resource for all of your design needs.

From their FAQ I have pulled a little description about what you can find at Creative Market – Creative Market is an online marketplace where you can buy digital design goods to use in your personal or commercial projects. This means everything from fonts, icons, and themes, to templates, web elements, Photoshop brushes, and much, much more. If you need a digital design asset, you're in the right place.
And the best part is each seller is an independent – think of it as Etsy for design.
Monday Freebies
Each Monday, Creative Market makes 3 of its items available for free download for a week.  Sometimes its a font, a graphic and a background.  Other times its a blog theme, a texture, and an illustration.
I get so excited when I get my email newsletter on Monday letting me know what my free choices are for that week.  I always download at least one, if not all 3 of the freebies.
This week my favorite free download was these Christmas Icons (available for free the week of 12/17/13 only.)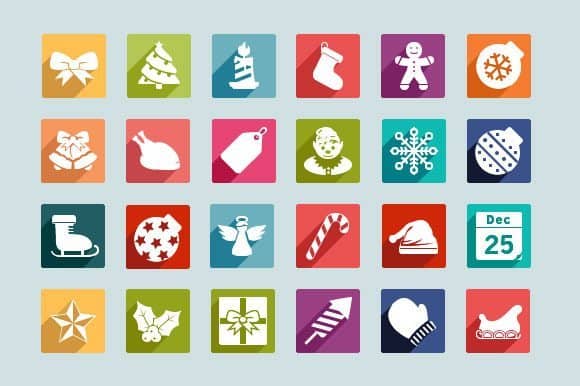 Five Awesome Creative Market Fonts
There are some really awesome free fonts available out there, but more and more I have found myself purchasing fonts instead of using the free ones.  There's something about have a really unique font that not many people use that can set your website and design work apart from others.
Creative Market has a large selection of fonts for purchase, varying in price and when new fonts are introduced, they often offer them for a reduced price (see Maxwell Slab and Lunchbox Slab below.)
I picked out 5 of my favorite Creative Market fonts, but seriously, I had the HARDEST time picking out just 5.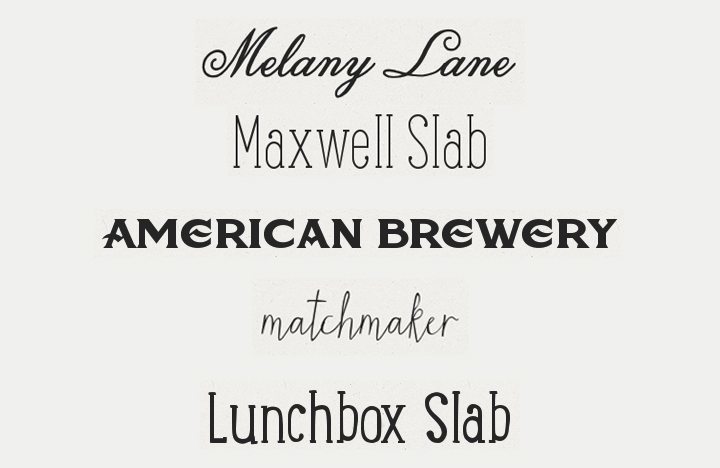 Melany Lane | Maxwell Slab | American Brewery | matchmaker | Lunchbox Slab

I would love, love, love to know which fonts you would buy from Creative Market's designers!  Please let me know in the comments :).
xoxo,
Jenny B
SaveSave
Join the newsletter!
Subscribe to get our latest content by email.