Spirit Farms and Monsanto invited me to attend an intimate tour for Chicago bloggers – this is the story of my day at Spirit Farms! There are lots of pictures so give them a moment to load.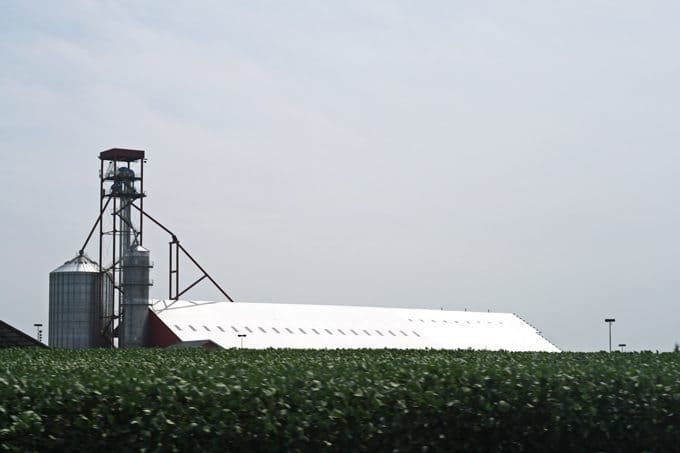 One of the perks of living in Chicago is my close proximity to both city life and working farms. Believe it or not, you can get to a cornfield in under 30 minutes (no traffic) from most parts of the city.
I was lucky enough to be invited to visit one of these farms last month: Spirit Farms in Sheridan, Illinois, located about an hour and a half outside of Chicago. Run by Michelle and John Stewart, this large working farm is over 15,000 acres. That's a lot of farm!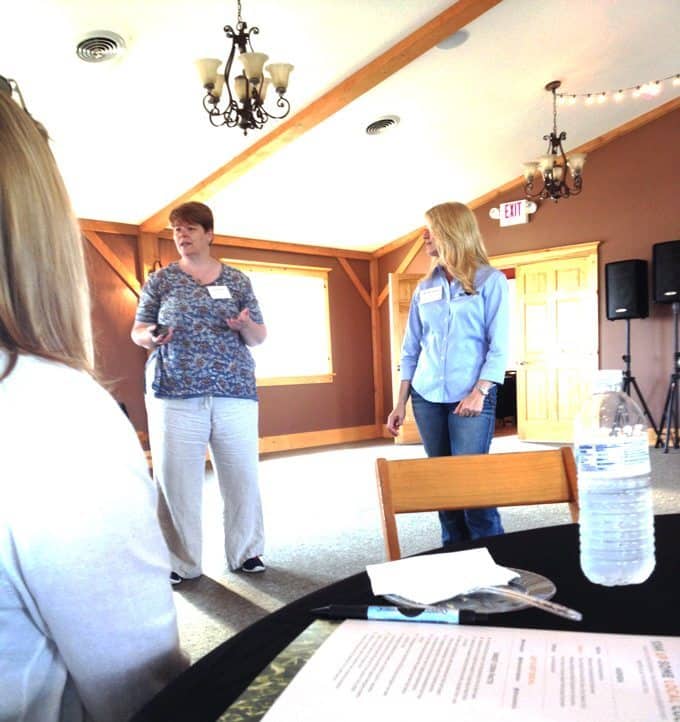 The Stewarts are doing something really special on their farm, which is one of the many Monsanto clients' farms across America. (CORRECTION: I previously stated that this is a Monsanto farm. The Stewarts are customers of Monsanto and the farm is not "a Monsanto farm." Sorry for the confusion.) Our day started of with an incredible video about farming in America that really puts to light how important what our farmers do is.
My favorite takeaways –
Not only do our farmers grow the crops that feed, clothe, and fuel us but they do it all on less land. In fact, just to equal the amount of food grown today farmers from 50 years ago would need their fields to cover every square inch of the U.S.
The American farming industry supports 23 million U.S. jobs, making them the largest employer in the nation.
America's farmers also grow the economy with a trade surplus of 34 billion dollars – that's more than any other U.S. industry.
America's farmers really do grow America.
The presentation was followed by a tour of the main Spirit Farms facility. We had an opportunity to climb into some of the farm equipment – picture perfect moment, don't you think? It's funny – this city girl loves fresh air but everything is a tractor to me. Still, I can see how important each of the individual pieces of equipment are. Whether its turning up the land, or planting the seeds or using GPS guided equipment to harvest the corn – they are each so very important to us.
Following the main facility tour, we were taken to a local farm that's land is part of Spirit Farms. There we got to pick our very own sweet corn! I had so much fun!
And corn that fresh can be eaten – right off the cob. It was delicious. Haha, one day is definitely not going to take the city of this girl.
Some sweet corn facts for you:
More than 90 million acres of corn are planted in the US each year.
Sweet corn is in season during the summer months, typically form June to October
Corn stalks can grow anywhere from seven to 10 feet high before harvest (that is really tall!)
99 percent of corn grown in the US is actually field corn instead of sweet corn. Field corn is used for livestock feed, ethanol production, manufactured goods and occasionally corn starch and oil.
GM sweet corn contains a built-in, naturally-occurring protein that acts as a protectant against damaging insects.
One of the other really amazing things about Spirit Farms – each day, their in-house chef cooks up a big lunch that all of the employees have a chance to partake in. We were lucky enough to eat the lunch for that day after our tour – it was so darn good. I would have gone back for seconds or thirds if I was eating at home.
The foodie in me was very impressed.
They also are building a specialized school on their land – I was really blown away by everything the Stewarts are doing to improve their community. If you are in the Sheridan, IL area (or want to take a little drive,) check out Spirit Farms. They have many events for the community and are definitely worth the drive.
Also, if you are interested in learning more about farming in America and everything that Monsanto is doing to help feed America, please check out the Americas Farmers website. I make an effort to leave politically charged discussion off this blog (that's not what my Internet space is about) but if you have an open mind and are interested in hearing Monsanto's side of the story, please check this out.
Following are more photos from my visit. I had a wonderful time at Spirit Farms and was a little camera crazy that day.
xoxo,
Jenny B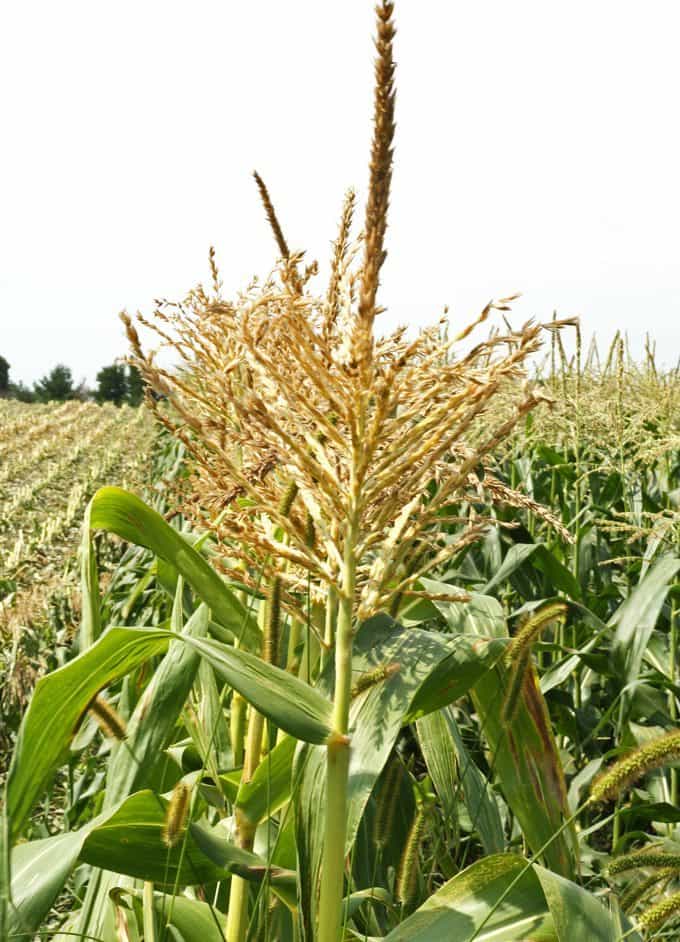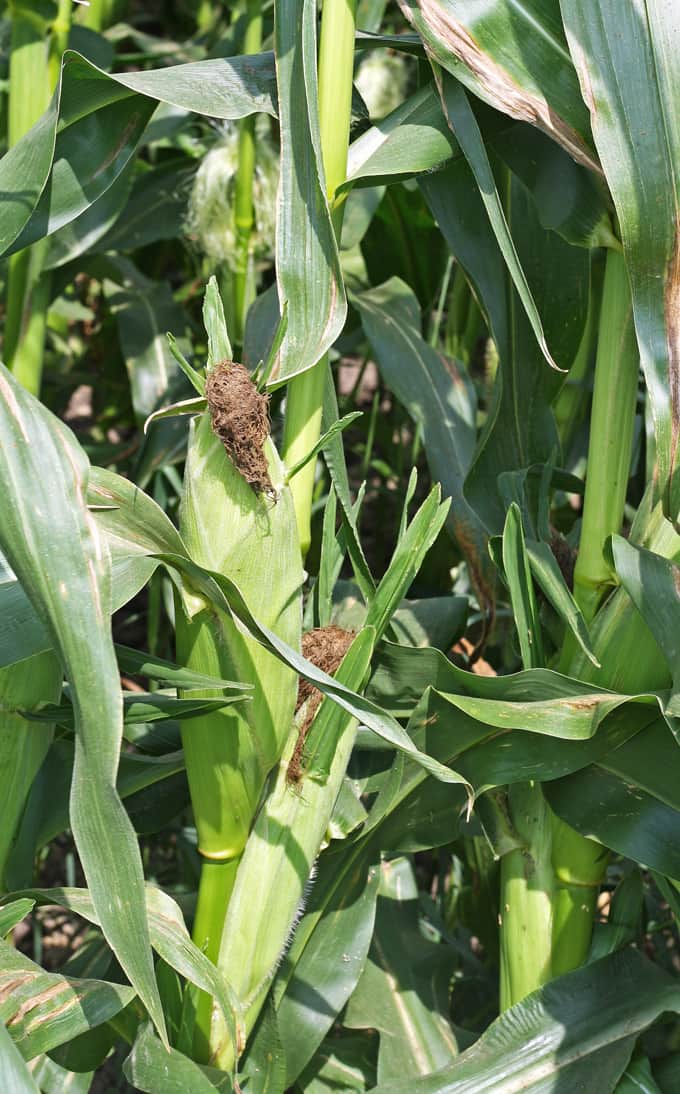 Disclaimer: I was provided with a travel stipend, and a lot of corn to take home with me. It was all delicious.
SaveSave