The Comfort Food Meal Plan – your one stop shop for holiday recipes, from appetizers to main dishes to desserts, plus printables and decor ideas!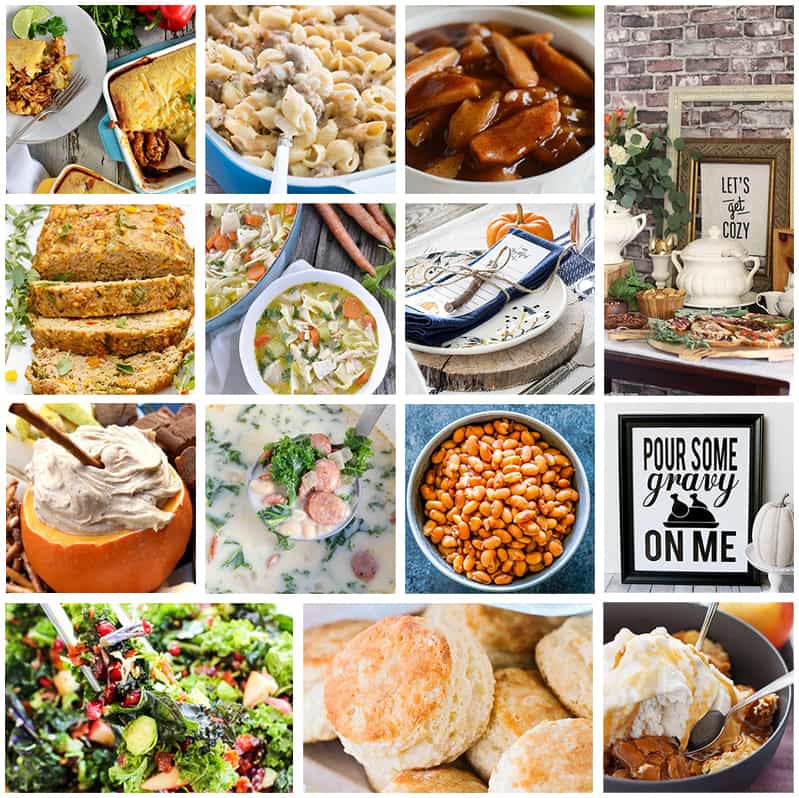 Fall means leaves dropping and football games. And a lot of other things, but those are my favorite. If you're like me, plan a big party and use these recipes and ideas as a guide.
Or, make one of the entrees or soup and grab a good book and a blanket – it's time to get cozy.
It's the first of September and fall is (almost) officially here! That means is comfort food season and we've got you covered with delicious, hearty and comforting recipes to keep your belly full.
Plus there are some fun fall printables and party ideas, too.
---
Best Ever Comfort Foods You Have to Try

A gorgeous salad perfect for the holidays! This salad is full of nutrients, amazing flavor, and makes enough to feed a crowd.
WINTER KALE SUPER SALAD brings a balance back to your diet with all the cookies, pies, and cakes floating around the holidays.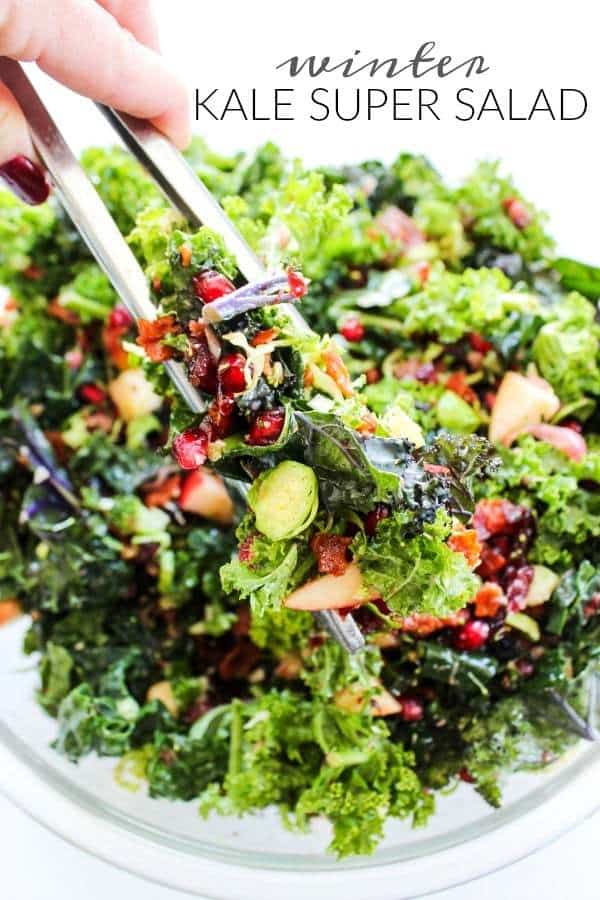 Restaurant Style Instant Pot Pinto Beans are the most delicious, and easiest way to cook dry pinto beans.
These perfect pinto beans require no pre-soaking, and taste just like they came from your favorite Mexican restaurant – in under an hour! This recipe will quickly become one of your favorite side dishes of all time.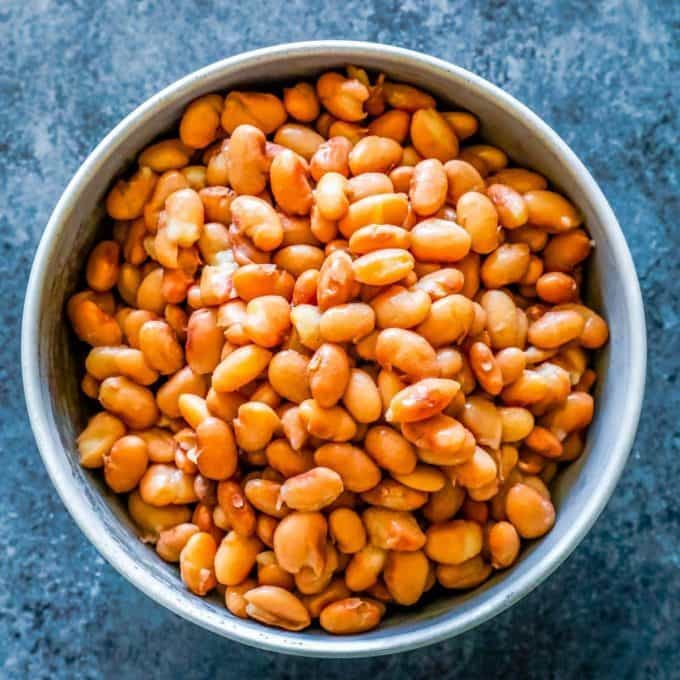 These light and flaky honey buttermilk biscuits are melt-in-your-mouth delicious! These are just right, too.
Crisp on the outside, and fluffy and flaky on the inside. This just might be the perfect biscuit recipe!
Sausage macaroni and cheese is the perfect mac & cheese, because this EASY macaroni and cheese recipe is full of Italian sausage!
It's a fantastic comfort food meal. For an added comfort affect, brown the sausage in the same pot that the cheese sauce is made in so the flavor is infused throughout the dish.
Add your favorite cooked veggies like broccoli or mushrooms to make for a complete meal!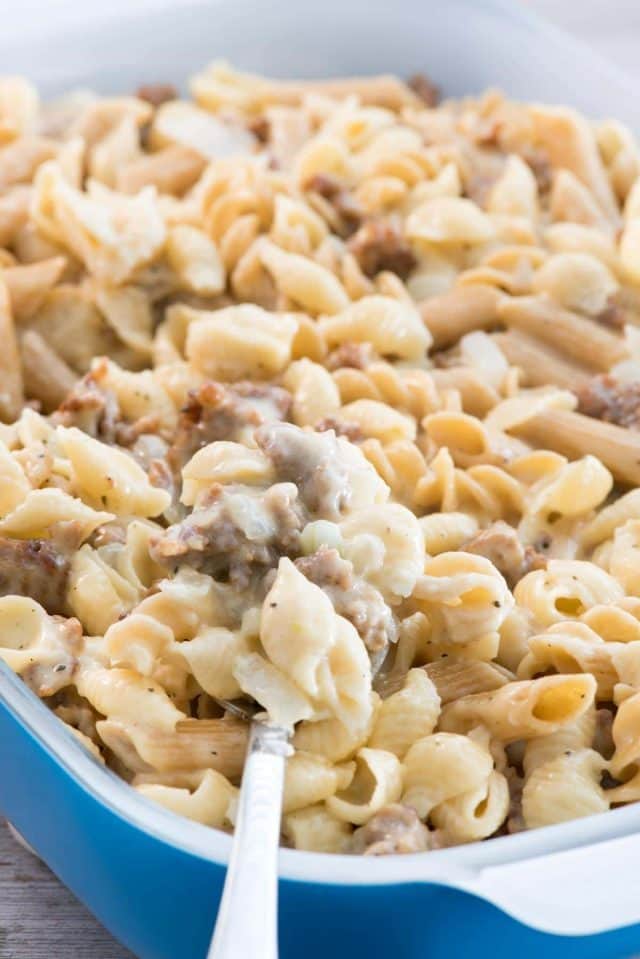 ---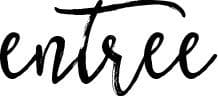 This White Bean, Kale & Sausage Soup is creamy, spicy and all around delicious.
To say that this soup was perfect would be an understatement.
The tender sausage and creamy white beans are complemented by the hearty kale, all swimming in a spicy, rich broth. It's the ultimate comfort food for a cold, rainy day!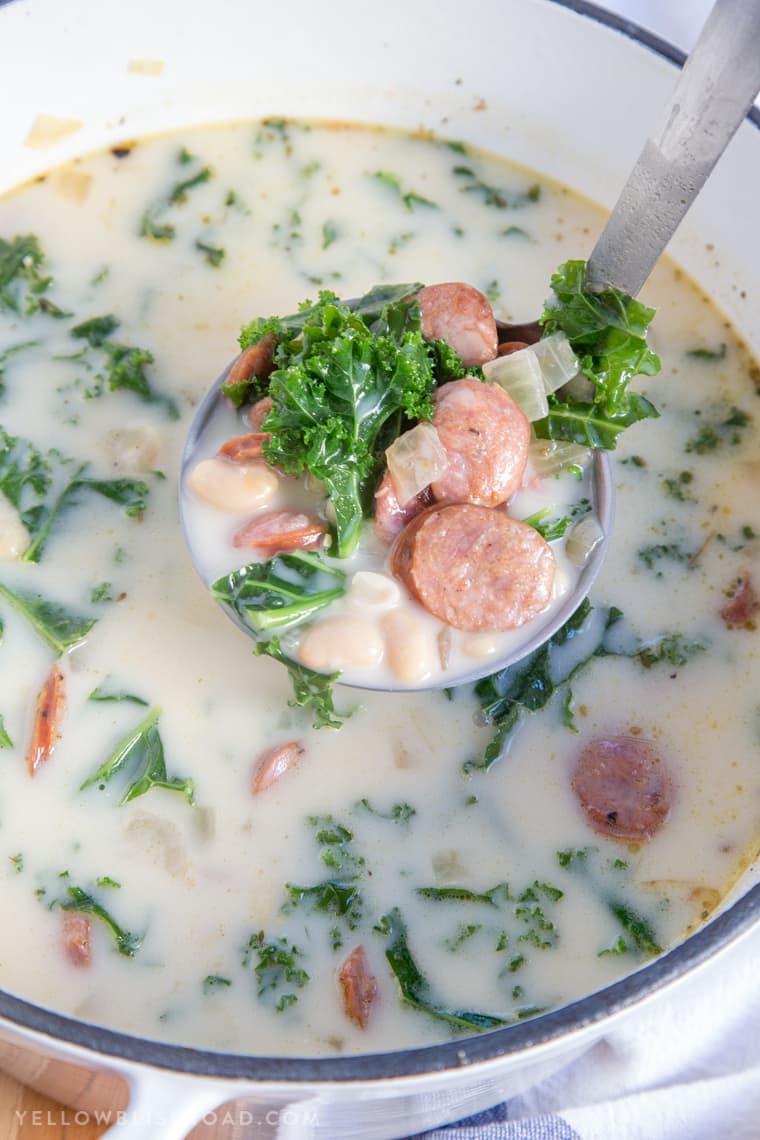 Minimal prep makes this slow cooker turkey meatloaf the perfect year-round recipe!
Packed full of nutritious veggies, you won't be able to turn down a second slice! The turkey in this recipe is light, hearty, but still yields a wonderful taste and super comforting warmth.
Quick, to the point, and great any time of the year!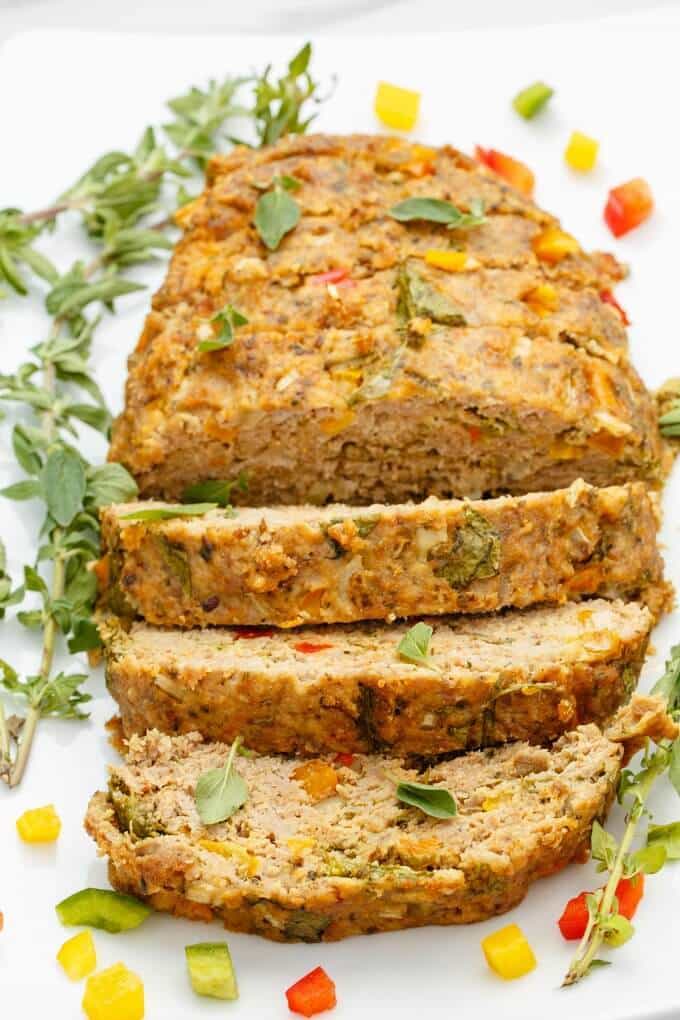 This spectacular cornbread topped BBQ Chicken Pot Pie is comfort southern food at its finest!
A hearty BBQ chicken filling is topped with cheesy cornbread bringing the taste of summer to the colder months. Grilled shredded chicken, baked beans, roasted corn, green bell pepper, and a cheesy cornbread topping makes this recipe one of those dishes that warms you up from the inside out.
This simple casserole proves dinner doesn't have to be fancy, but can be oh so delicious.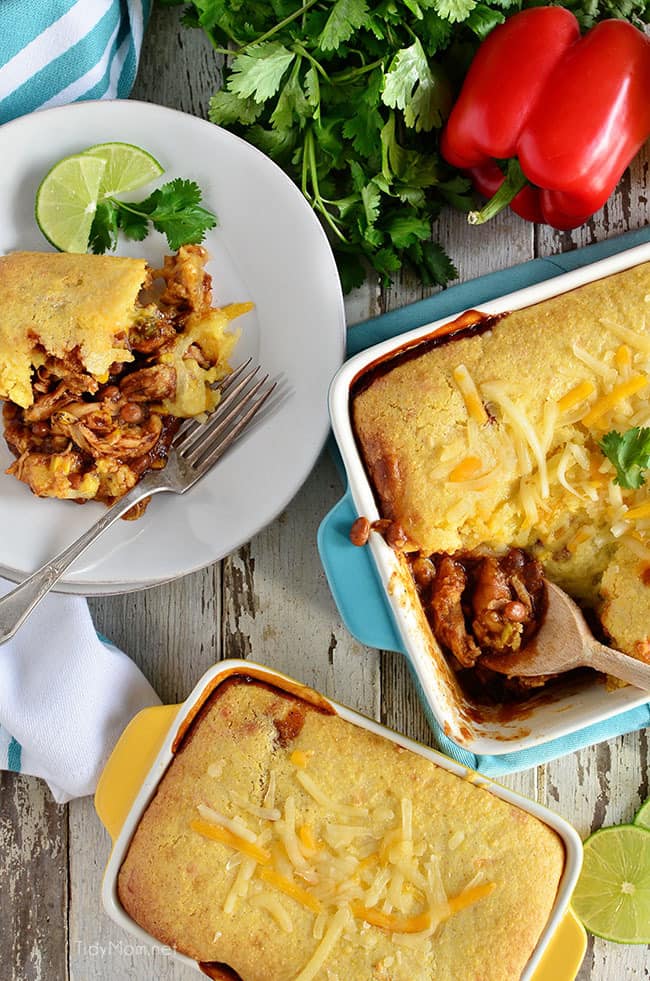 Chicken Noodle Soup is the best cure for a winter cold or dinner solution to a cold winter's night!
Nothing tastes better when you've got a bad cold than a bowl of chicken noodle soup. To ease the process of cooking while you're ill, use some rotisserie chicken to cut down cooking time.
A mixture of butter and flour thickens this soup, creating a creamy broth without having to add milk. But don't' wait 'til you have a cold to try this soup. It's the perfect warmth you need during those chilly months!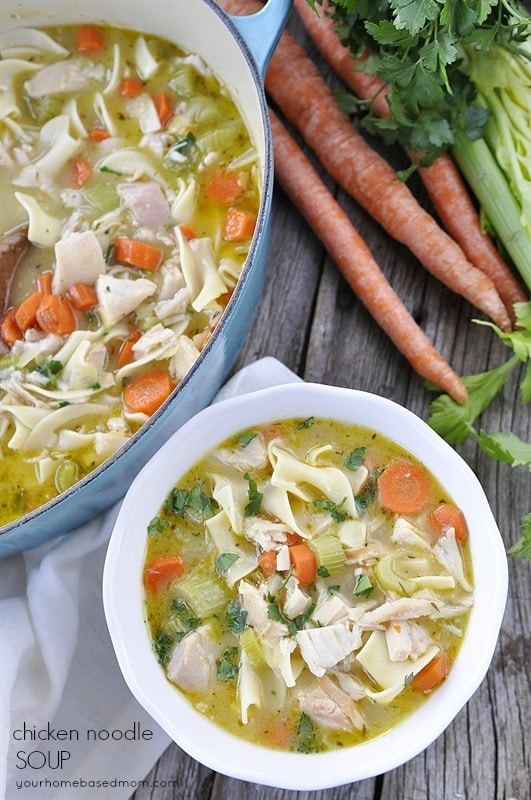 ---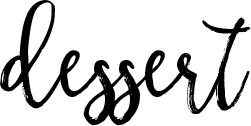 This apple cake sundae is a fun and easy fall dessert. Hot apple cake is topped with creamy vanilla ice cream and drizzles of caramel!
Apple season isn't just for pies & candied apples, it's also for recipes like this delicious crumbly apple cake sundae. Take two large spoonfuls of this apple cake, top it with a scoop of vanilla ice cream and drizzle caramel all over. Eat immediately.
Thank goodness for apple season!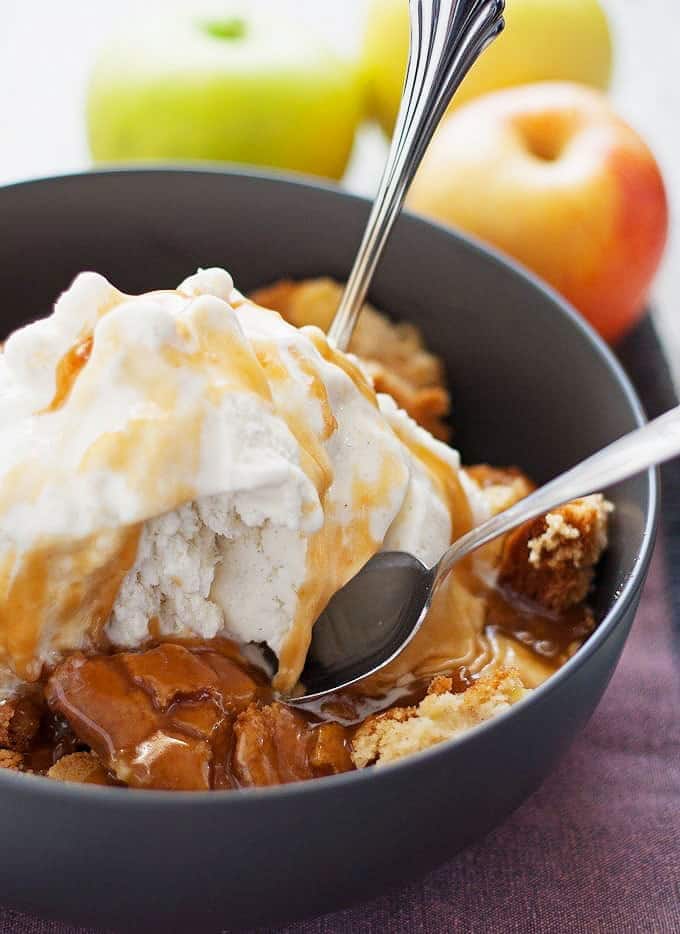 Crock Pot Cinnamon Apples are easy and deliciously spiced!
Perfectly served with ice cream, on pancakes, stirred into oatmeal, or simply eaten alone with a spoon! This recipe tastes just like apple pie but without the crust! These hot apples with frozen ice cream is just absolute perfection.
This is fall comfort right here!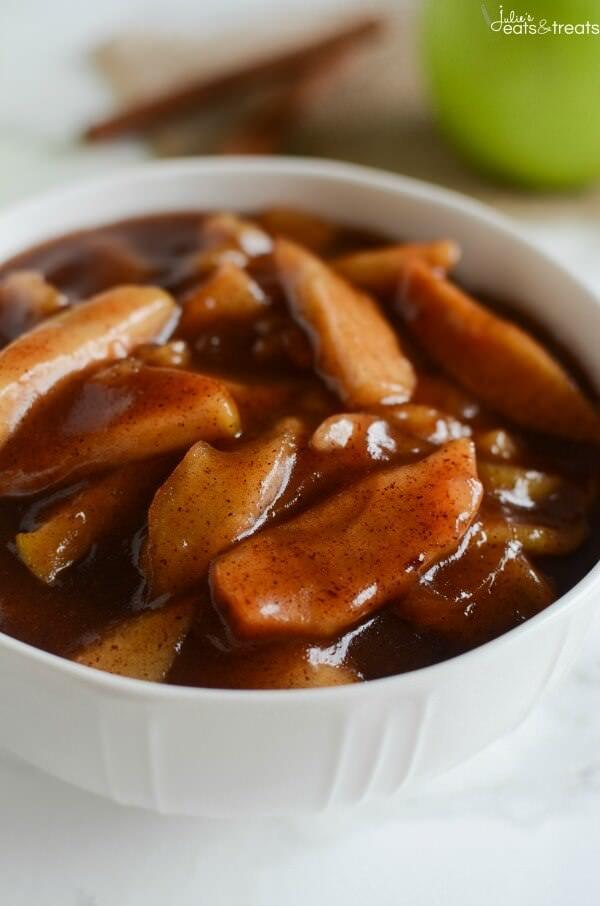 Delicious Pumpkin Cream Cheese Dip for the holidays, served with apple or pear slices, pretzels, cookies, crackers, or biscotti.
It's pumpkin season!
And this is a very simple dip that captures the essence of fall. Bring to a party, potluck, or to serve in your own home on any ordinary weeknight. It's that delicious!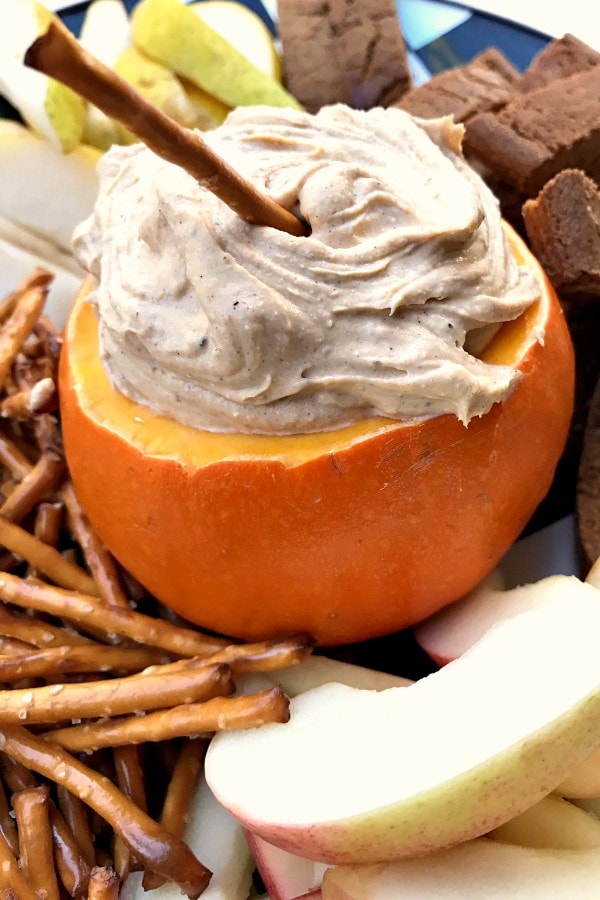 ---

Get inspired to set up your own soup bar for casual entertaining!
Serve with grilled cheese tartines, this soup bar idea would be fantastic for a game day party, a casual baby/bridal shower luncheon, movie or game night, or any casual get-together with friends or family.
The setup itself is quite simple and easy to pull off. A couple of vintage soup tureens, and a pitcher hold the soups while a large cutting board serve up tartines. Get cozy with this soup bar setup!
Gravy is what pulls the whole Thanksgiving dinner together. It definitely deserves it's own shout out!
Decorate for your Thanksgiving dinner with this free "Pour Some Gravy on Me" printable and listen to your guests do their best Def Leppard impersonations! It's a great conversation piece, and looks adorable next to your mashed potatoes & turkey dinner.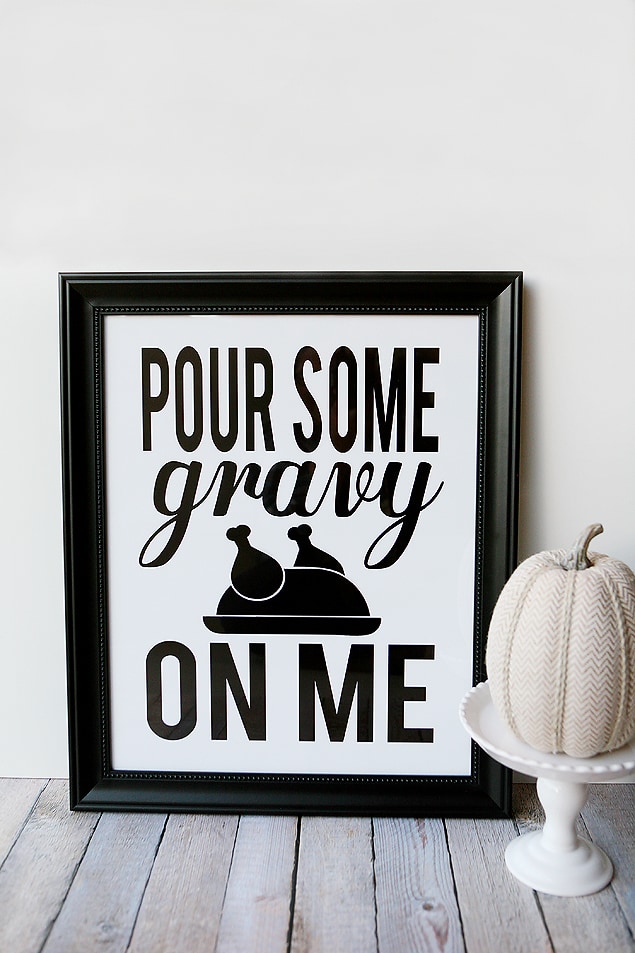 This simple fall tablescape idea is perfect for Thanksgiving, or any autumn-inspired gathering. Keep the centerpiece simple, using the SKOGSTA Box from Ikea and filling it with gourds, pumpkins and berry stems.
Simple and rustic, the orange & blue color scheme will really put you in a sweater weather mood! While the pumpkins on this free printable bookmark keep to the autumn theme.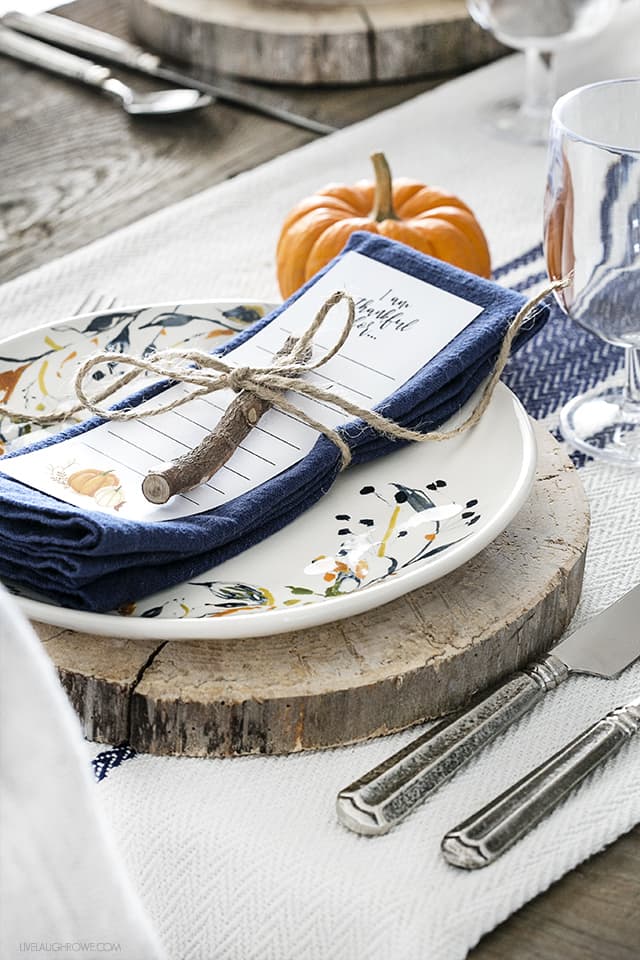 ---
This post was brought to you by:
Yellow Bliss Road | The Cookie Writer | The Baker Upstairs | Sweet C's | Your Homebased Mom |
A Dash of Sanity | Julie's Eats & Treats | Honey and Birch | Tidy Mom | Celebrations At Home | Eighteen25 | Live Laugh Rowe | Crazy for Crust
Be sure to join us next month when we'll be sharing our favorite HALLOWEEN PARTY food, printables and decorating ideas.
Don't forget to pin this post so you can use all of the ideas for keep your belly warm and full this fall!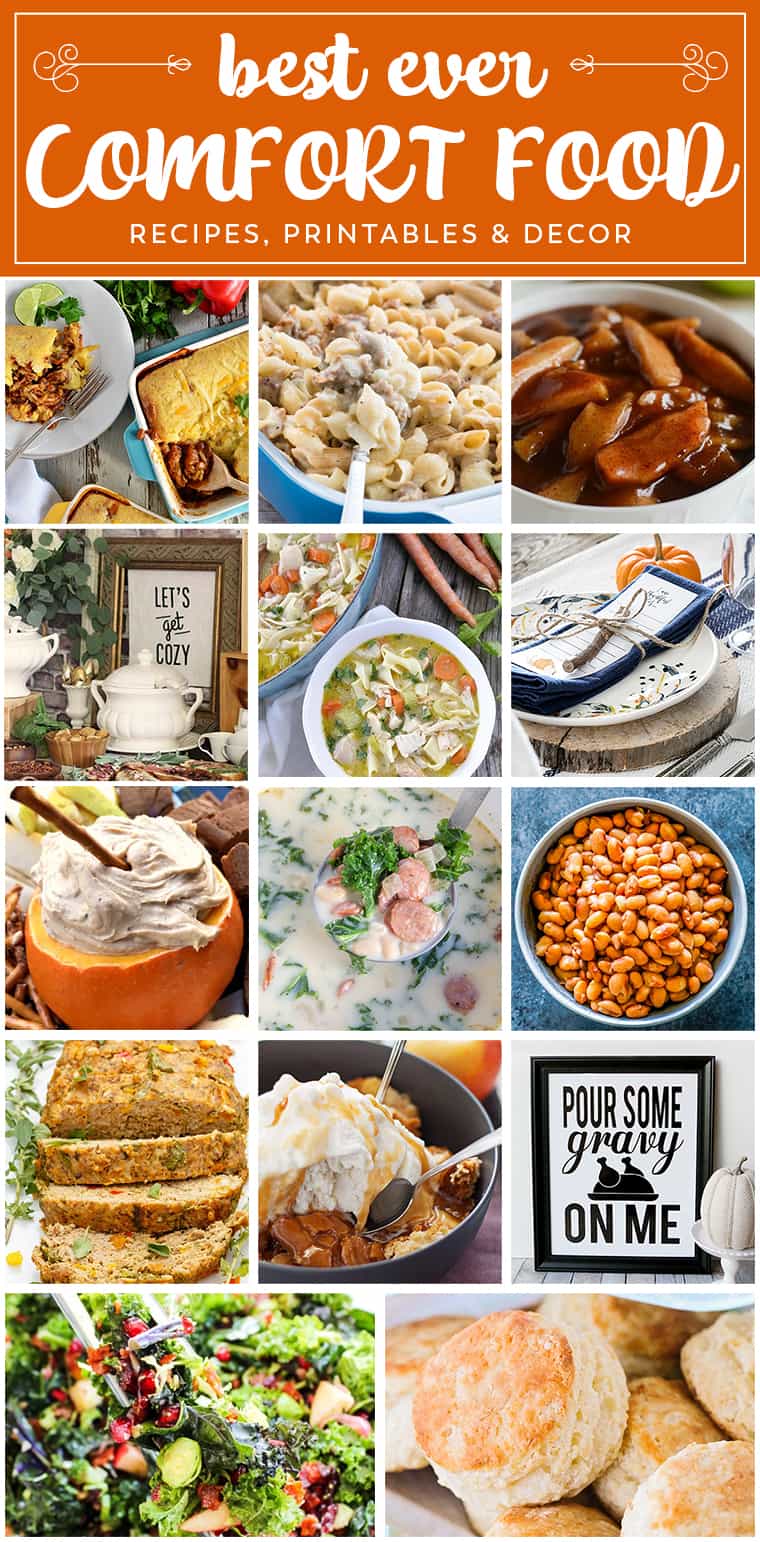 SaveSave
SaveSave