A delightful grilled chicken apple and gorgonzola salad recipe. Filling enough for dinner! And the salad dressing is amazing.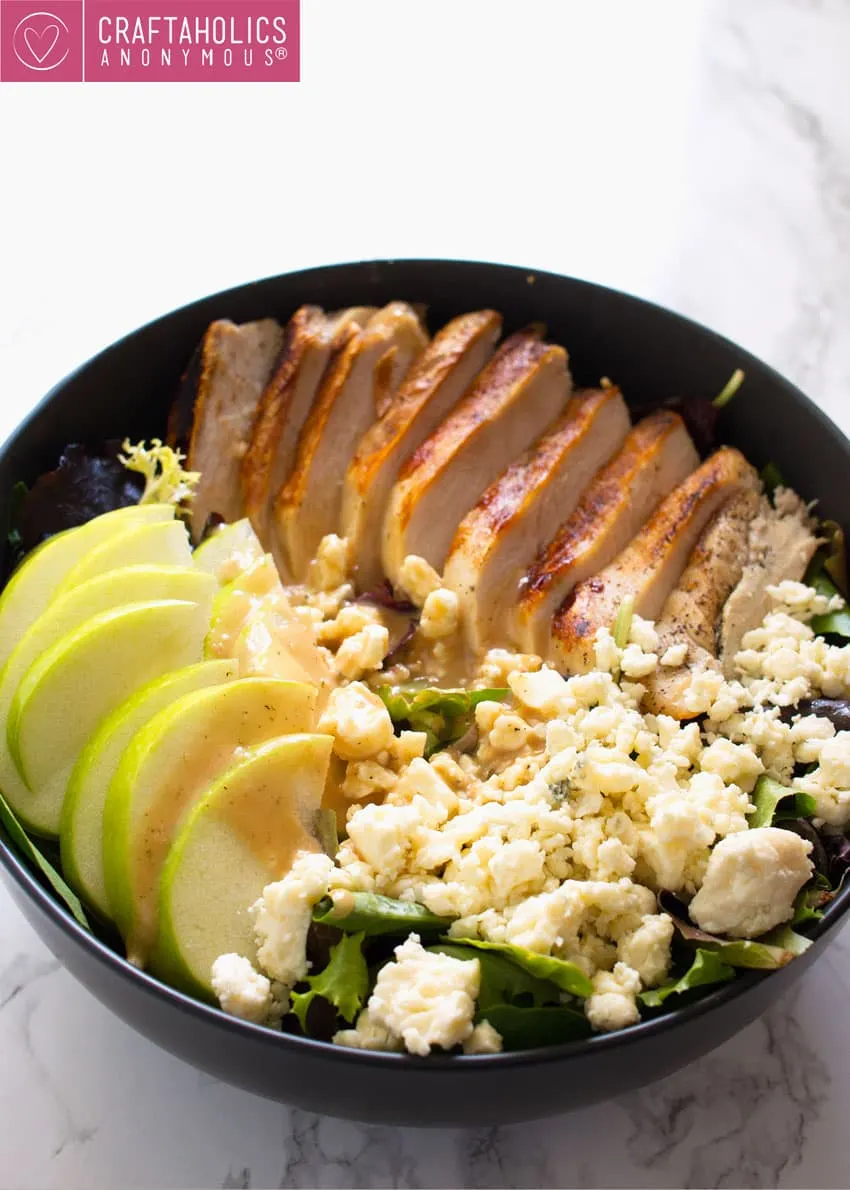 For two years, I have been sharing recipes over at Craftaholics Anonymous. It has been so much fun working with Linda!
My last recipe there is this Grilled Chicken Apple Gorgonzola Salad. It's perfect year-round because you substitute grilled chicken for any chicken you have cooked (hello rotisserie chicken!)
I have also made it by using an indoor grill and my grill pan. Cause I want year-round grilled chicken!!
Head over for the easy salad recipe and check out all of my recipes there.