This cocktail, the byejoe French 75, is perfect for end of summer brunches! Made with sparkling wine and lemon juice, its a great way to refresh during the dog days of summer.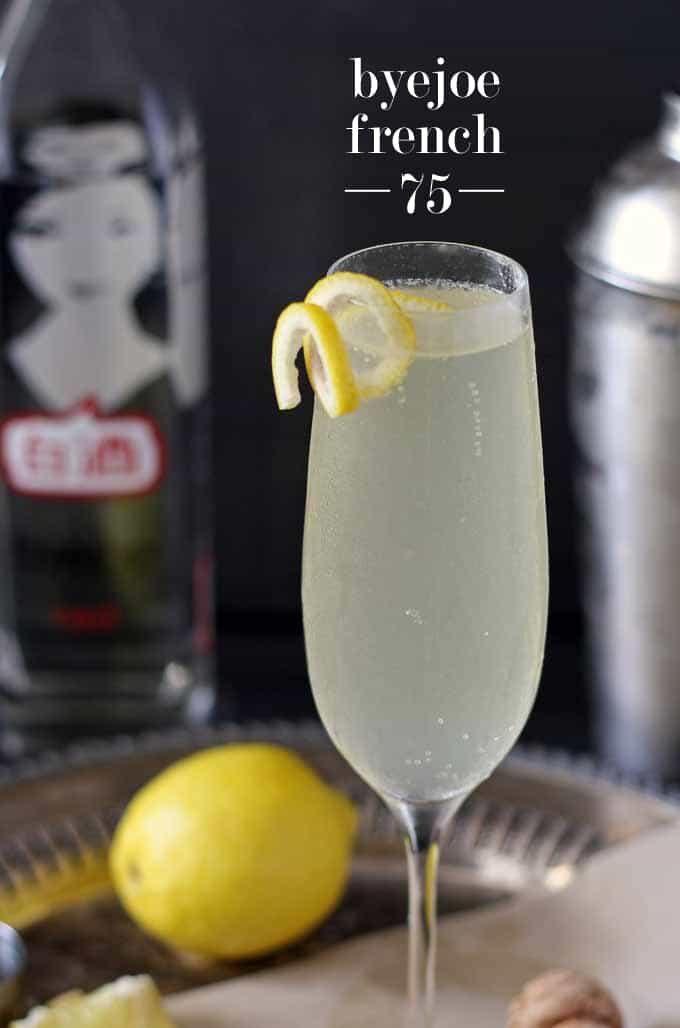 The end of summer is upon us.
I hear tears falling by hot weather lovers and winter haters alike. This means end of summer BBQs, Labor Day, and last minute outdoor brunches. And if you're a home bruncher, I have a great drink for you to add alongside those late morning mimosas and brunch bellinis.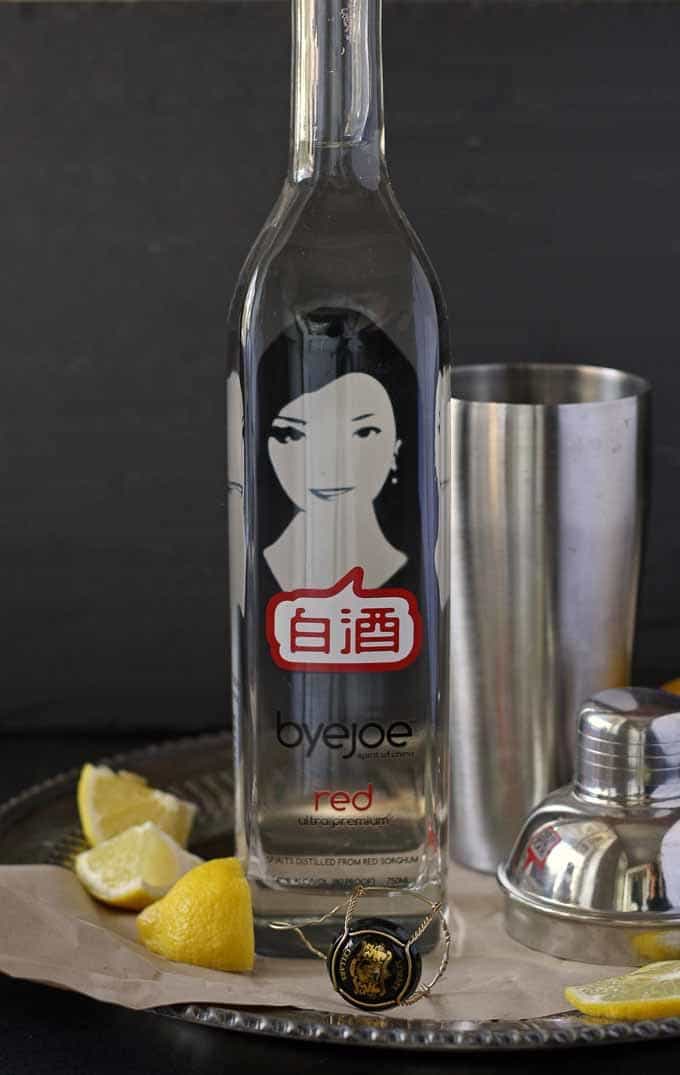 The byejoe French 75.
I am a huge fan of anything made with bubbly, so the traditional French drink – the French 75 – is right up my alley. My take on it replaces the gin with byejoe, an alcohol made with red sorghum. Made with sparkling wine and lemon juice, it's incredibly refreshing. Think dog days of summer refreshing.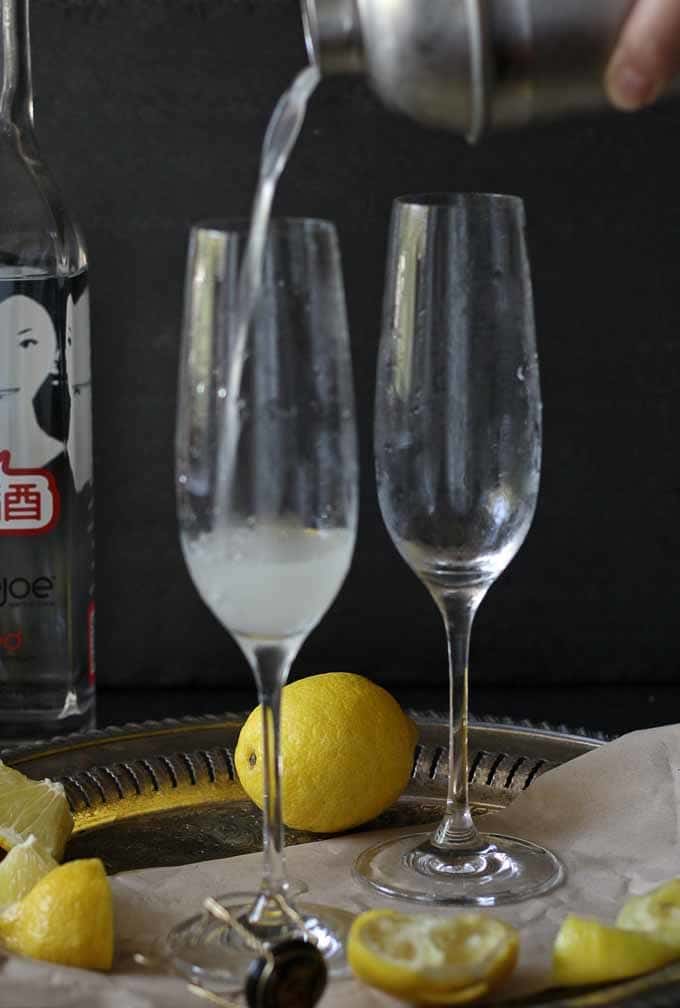 Gather your supplies – you'll need a cocktail shaker, ice and a pairing knife to make garnishes. You'll also need byejoe, sparkling wine, lemons and simple syrup.
And don't forget the glasses – I went with champagne flutes but I guess you could probably use any glass. One of the invisible ingredients of this drink is the temperature – you want it to be very cold. It's a good idea to chill your glasses before making a byejoe French 75. You can put them in the fridge to chill or you can use a bartender trick I picked up back in the day.
Fill your glass with ice, and then cold water. In a minute or two, you will have a very cold glass. Dump out the icy water and dry the glass before using it.
First things first, make a few long lemon garnishes. I say to do this first because I like to start drinking the bubbly right after it is poured. If you're taking time to make garnishes after pouring it, you'll have to wait to sip. And this gives your drink a chance to warm up, which we don't want.
Put some ice in your cocktail shaker. Add the byejoe, lemon juice and simple syrup. Shake it like you mean it – you want the ingredients to blend and you want them to be VERY cold.
Strain this into your flutes and then top with sparkling wine. Garnish and serve.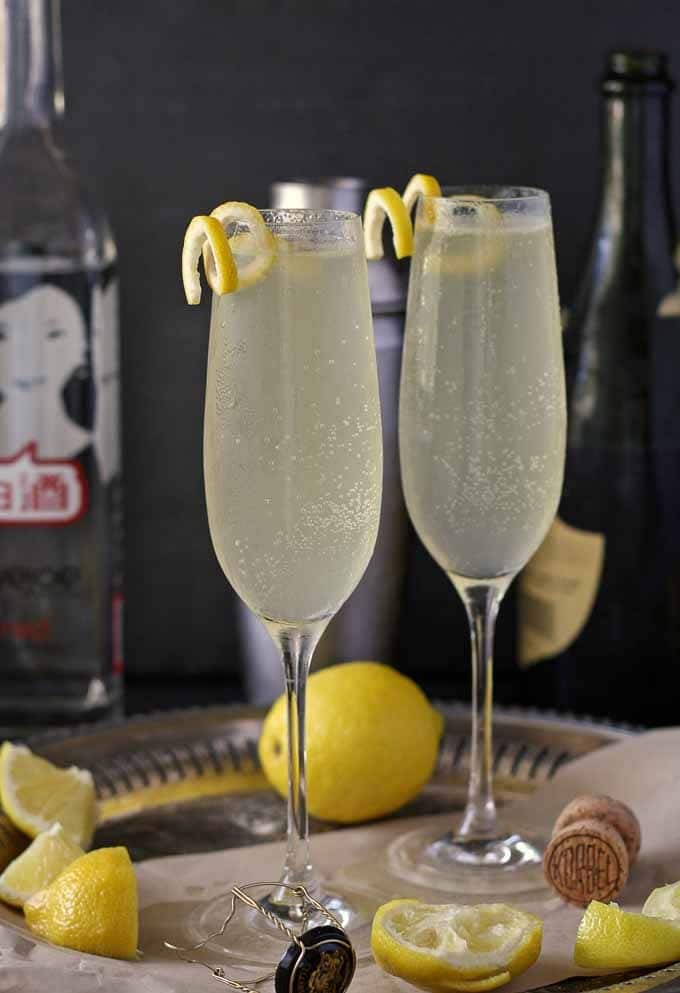 Love love love. Sounds pretty easy right? It is. And lovely with brunch.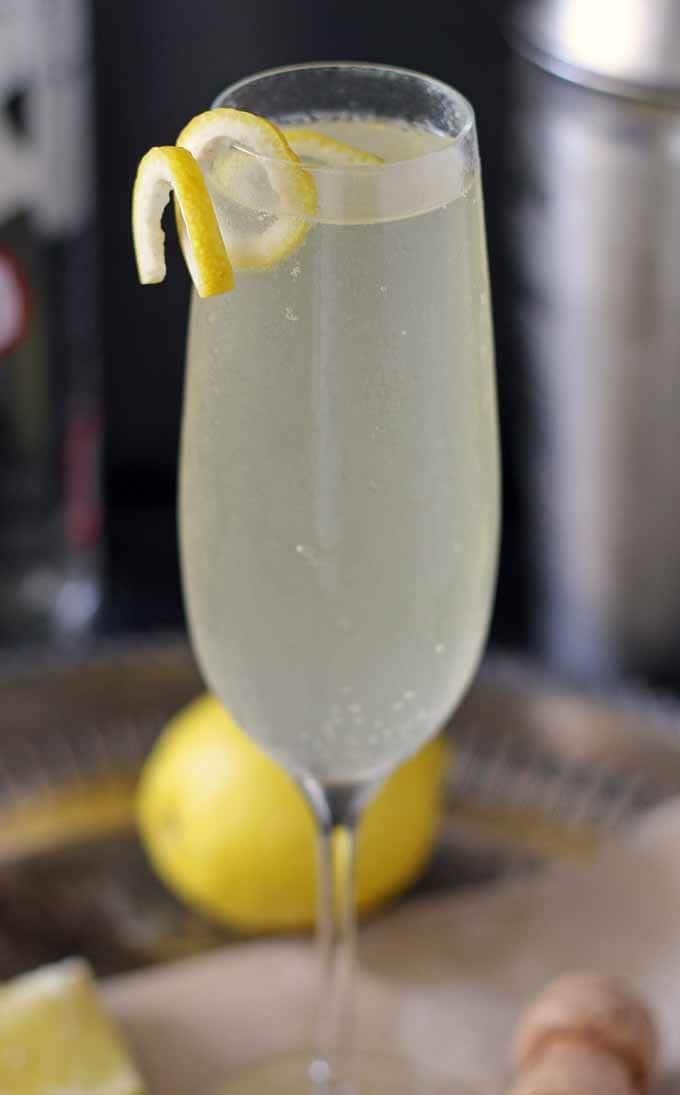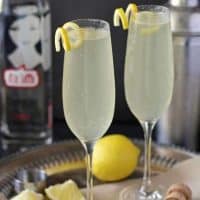 byejoe French 75
Ingredients
1 1/2 ounces byejoe
1 1/2 tablespoons lemon juice
1 tablespoon simple syrup
ice cubes
sparkling wine
lemon garnishes
Instructions
In a cocktail shaker, combine byejoe, lemon juice, simple syrup and ice. Shake it well.

Strain the byejoe mixture into a chilled champagne flute. Top with sparkling wine. Garnish with a lemon wedge.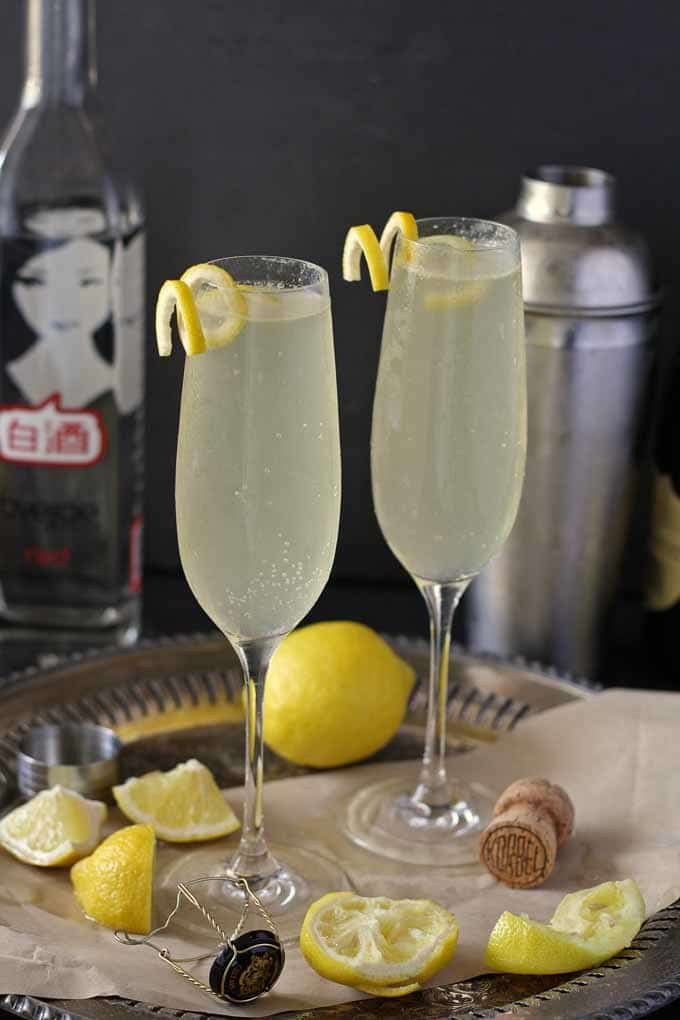 Disclosure: I was provided with a bottle of byejoe to create a cocktail recipe with.
SaveSave