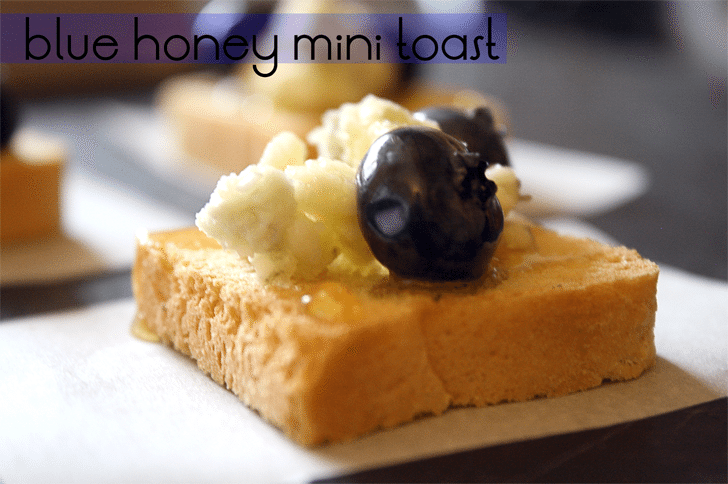 Life is on the verge of overwhelming.  I really felt for a few days, maybe even a week, that things were starting to come together for me.  I decreased the number of shifts I work at the restaurant, started cooking even more and got my craft on again.  Blog posts were flowing regularly from my fingertips and I had a plan for the month of October, blog-wise (remember these blog management resources?)  Our apartment was even clean.  Ahhhhhh!! (queue angels singing…)
Then I decided to apply for some part-jobs "just because" and actually got one.
Ugh, I want to scream.  I am excited about it but now I've gone from working 5 days a week to 2 days a week to 6 days a week.  And this doesn't include any blog stuff, which is half fun/half work since I'm trying to monetize it.  Or household stuff, like laundry and dishes.  Or prep of non-blog boring food, cause a girl's gotta eat.
Cue some time management skills I don't quite have.  Time to learn real fast.

I have mentioned before about being in a book club and next month's meeting is here at my home.  I'm trying to plan a food menu that is exciting, different, but not too exotic.  I like to think of it as a wine/cheese party with books – no big meals, lots of little appetizers.  The last time I hosted, I made too much food for 4 people.  This time, there will be more people and I'm going to plan much better.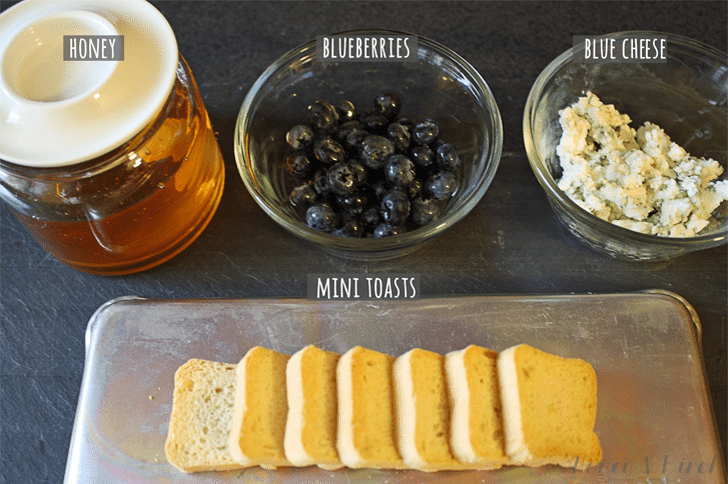 This recipe is one of my experiments that totally worked.  I couldn't figure out what to call it, but since it has blue cheese crumbles and blueberries, plus honey, Blue Honey works for me.  I'm open for renaming it if I get the right suggestion.  😉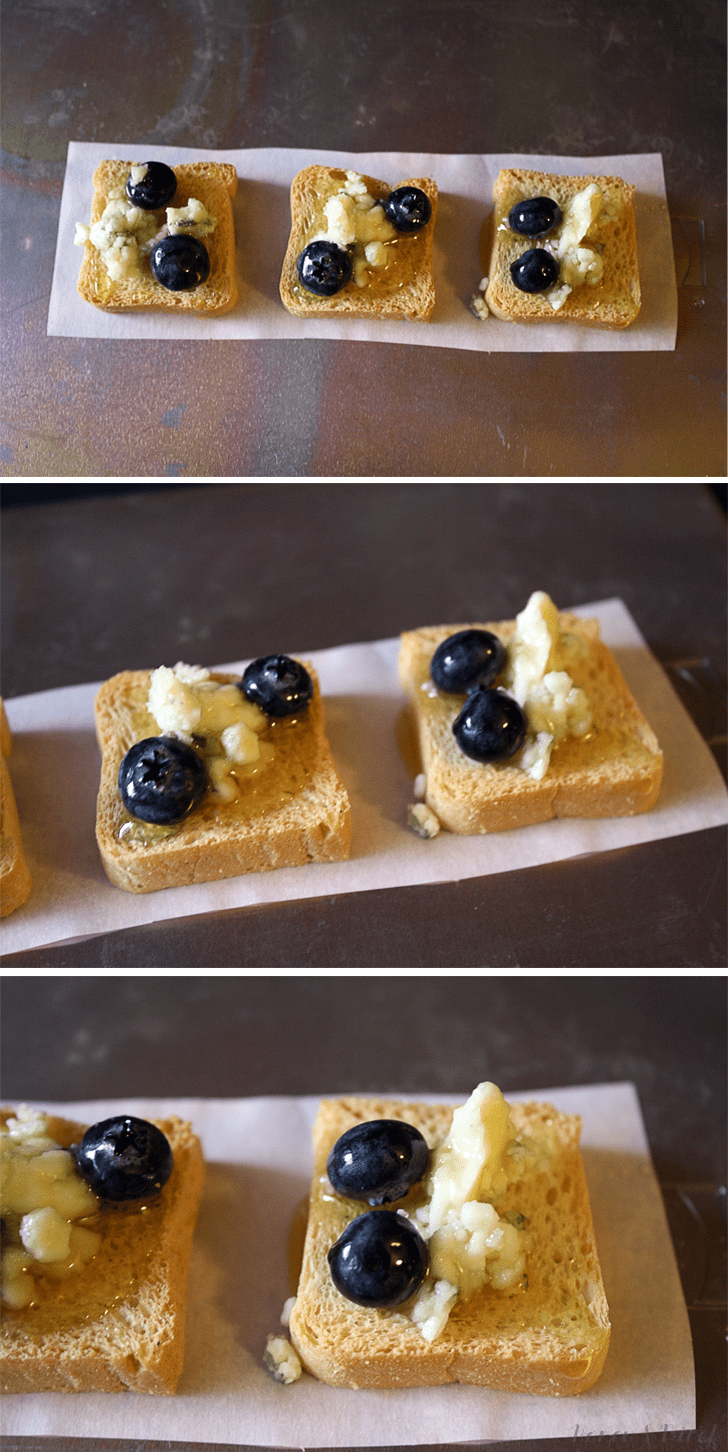 Blue Honey Mini Toast Appetizers
Ingredients
8 mini toasts or small slices of crusty bread
4 teaspoons of blue cheese crumbles
fresh blueberries
honey
1.  Lay your mini toasts out side by side.  Put 1/2 teaspoon of blue cheese on each mini toast, in the center.  Around the blue cheese, arrange 2-3 blueberries each.
2.  Drizzle liberally with honey and enjoy.
I was a little worried that it was going to taste weird, but it was so delicious and so easy.  Perfect book club appetizer.  And each one is small enough for one bite, and one bite only.  Love it.
Now to the drawing board again to concoct some more.