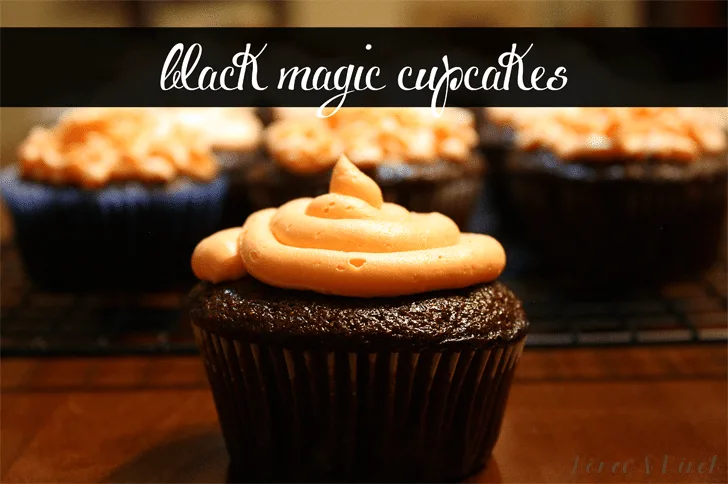 Oh, buttermilk. It sounds like it should be so sweet, doesn't it? To me it kind of tastes like cottage cheese, or yogurt.
The only thing I don't like about buttermilk is that my go-to grocery store only sells it by the quart. I don't know if you've ever noticed, but a quart of buttermilk is a lot of buttermilk. I bought it two weeks ago to make brown butter cake doughnuts and used only a little bit. A quick peek into the fridge the other day led me to notice that it was just about to expire.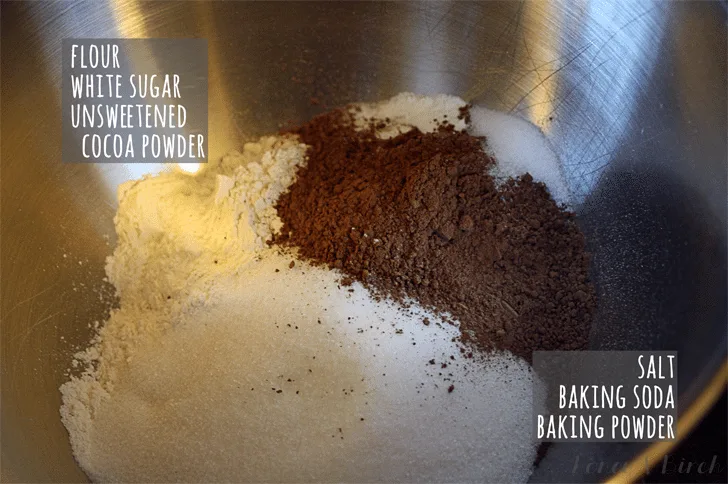 Now what to do with a ton of leftover buttermilk?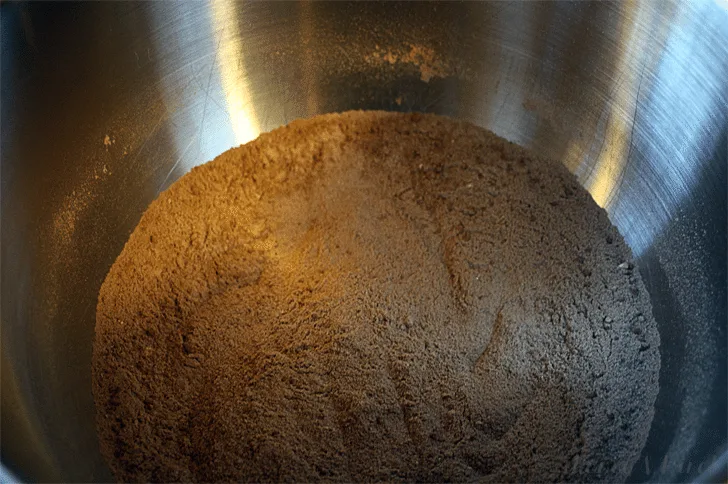 I could have made fried chicken. I could have made biscuits. I could even have made pancakes. Instead I decided to make these awesome black magic cupcakes.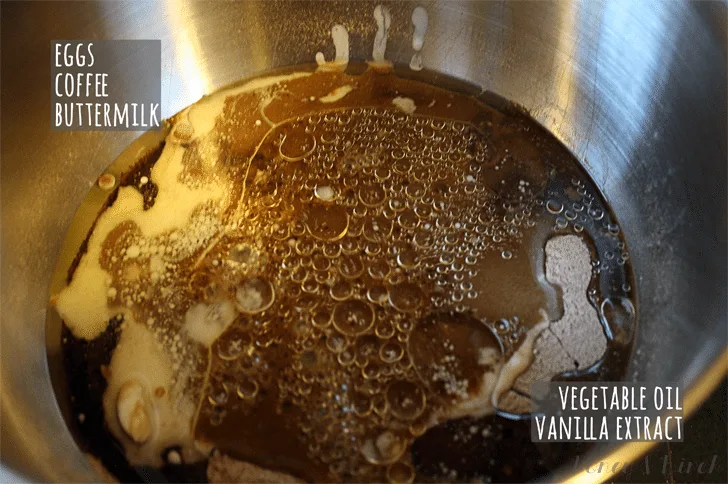 I really had a difficult time deciding – it seems that I'm not the only person who ends up with a lot of leftover buttermilk. Apparently, you can freeze the leftovers, but Mr. B wasn't having that. I kinda don't blame him – it seems just a little gross to me. This website gives you 13 sweet ways to use buttermilk. And Martha has a few ideas for leftovers too.
In my search I found this cake recipe and decided it was meant to be. I converted it into these cupcakes and let me tell you! We loved them. It made so many that we shared them with the neighbors, twice. Our next door neighbors have two kids so we gave them 4 cupcakes the first round. The dad liked his cupcake so much that he ate two, and had his wife and the two kids split the other two.
The next day, we gave them 5 cupcakes. 🙂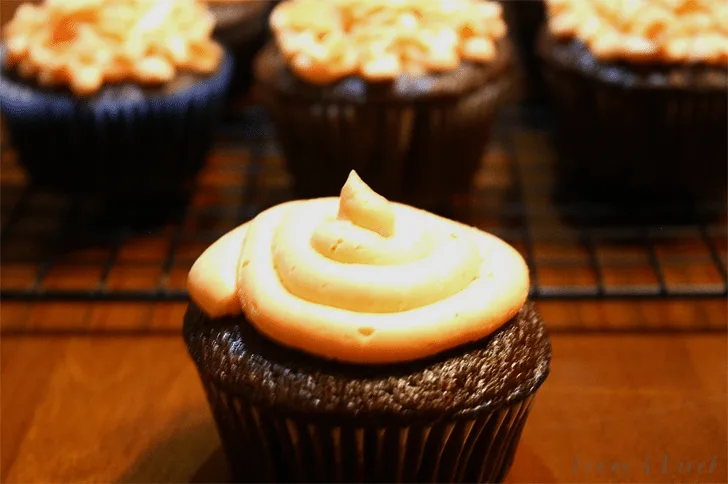 For frosting, I made Martha's Basic Buttercream and added a ton of red and yellow food coloring to give it an orange tint.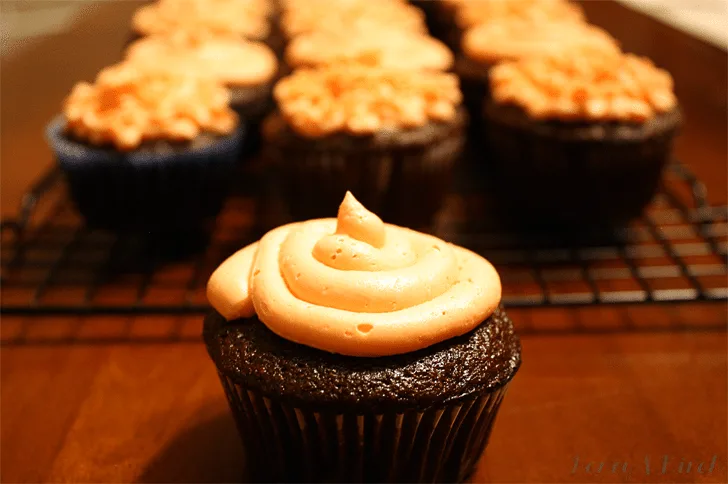 Black Magic Cupcakes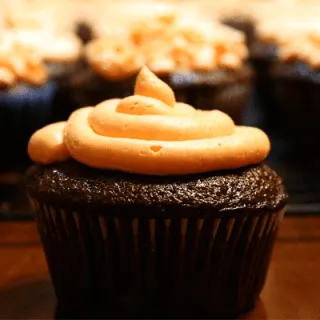 Black Magic Cupcakes
Ingredients
1 3/4 cups all-purpose flour
2 cups white sugar
3/4 cups unsweetened cocoa powder
2 teaspoons baking soda
1 teaspoon baking powder
1 teaspoon salt
2 eggs
1 cup brewed instant coffee
1 cup buttermilk
1/2 cup vegetable oil
1 1/4 teaspoon vanilla extract
Instructions
Preheat oven to 350 degrees. Prepare 2 cupcake pans either with cupcake wrappers or grease and flour them.
In a large bowl, combine flour, sugar, cocoa powder, baking soda, baking powder and salt in a bowl. Mix with a whisk and then make a well in the center.
Add the eggs, coffee, buttermilk, oil and vanilla extract to the dry ingredients. Beat for 2 minutes on medium-low, scraping the bowl once with a spatula. The batter will be thin – this is how it's supposed to be.
Pour into prepared cupcake pans – you should have enough batter for 24 cupcakes.
Bake at 350 degrees for 22 minutes, or until a toothpick inserted into the center of a cupcake comes out clean. Cool for 10 minutes, then remove from the pan and allow to finish cooling on a wire rack before frosting.